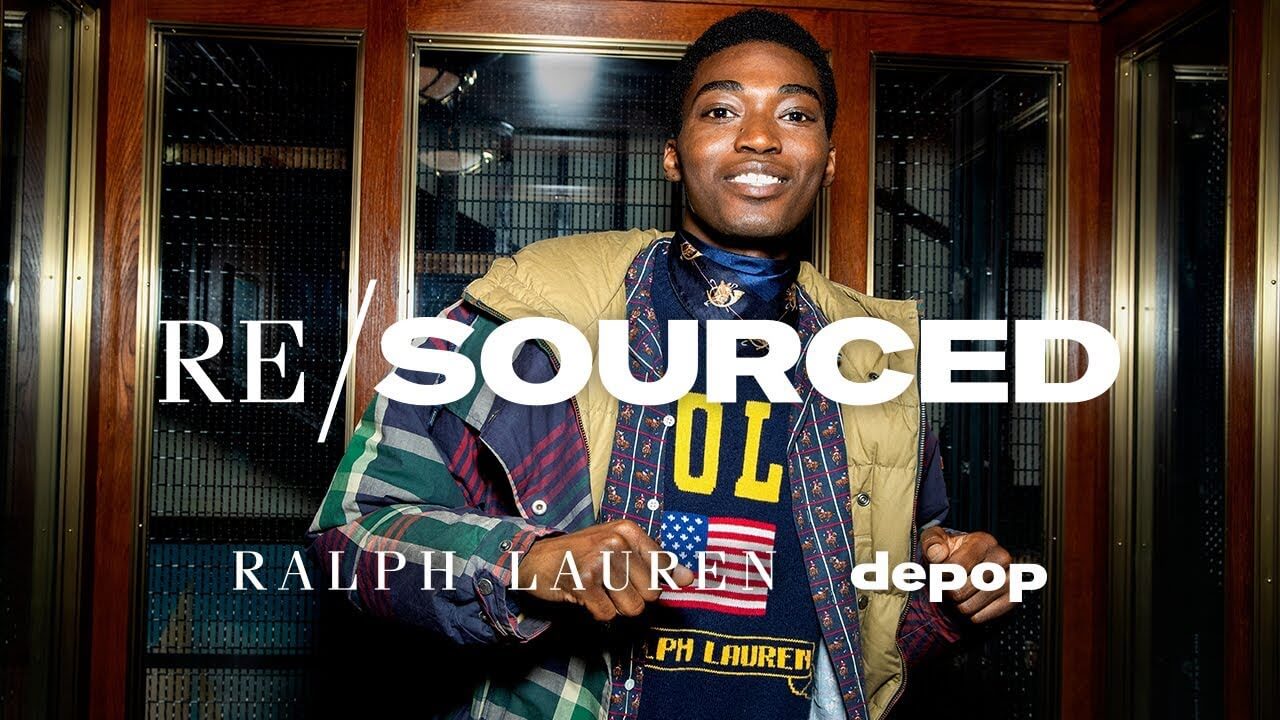 The Circular Economy: A Source of Fresh Energy for Fashion?
Decodings
At a time of rising environmental concern and a changing economic landscape, the current surge of interest in the resale of unwanted clothing is bringing fresh energy to the fashion scene.
The second hand has always existed, with collectors and vintage lovers. For all that, from media news to behaviors orchestrated on social networks, it has become the image of cool 18-25 year olds.
According to a recent study by the Fashion Retail Academy, nearly 25% of the Generation Z has already sold clothes via social shopping platforms. A use that has jumped 113% in the last five years and is a medium-term in the perspective given by a study BCG-Altagama: the second-hand market is expected to grow 12% per year in the next three years years (compared to 3% for the new home market) and reach $ 36 billion in 2021.
The digital, once again continues to form new uses of consumption, cultivating interaction and # empowerment of a young guard animated by singularity.
(Re)Balance traditional touchpoints
The marketing and opinion research firm IFOP found that 61% of its Gen Z survey respondents in France had already bought preowned items. In the U.K., this market is showing signs of stability, considering thatnearly one-quarter of those in this age group claim to have sold clothes using a resale app.
Companies specialized in the resale of fashion items are proliferating, such as Facebook Marketplace (available in dozens of countries), Thrifted(U.K.), Leboncoin (France) as well as Poshmark, TheRealReal and ThredUp (U.S.). They meet consumer demand for a more efficient, convenient and smooth path to purchase and for converting unwanted objects into cash.
Luxury online players (Vestiaire Collective, Rebelle, Farfetch Second Life, Collector Switch, …) to the emergence of a certain craze in retail (Place2Swap knows some success after its launch in 2017) through the brands ( Camaieu opened Camaieu & Scie last year), the phenomenon is gradually moving towards more social incarnations, close to social networks, embodying a certain rebalancing between (socio)logic of consumption and authenticity.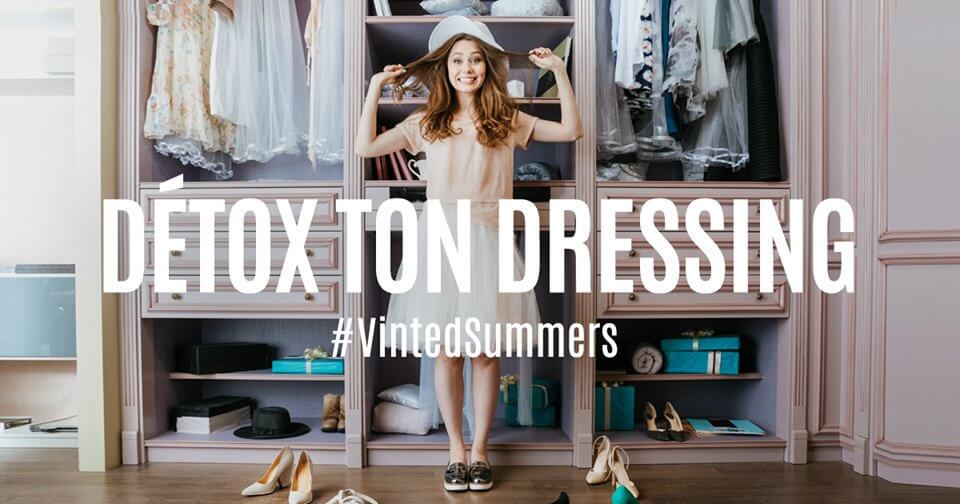 From social shopping to hustling
While many consumers are seeking a fluid user experience, the money factor is also an incentive for them to buy or sell secondhand items or have them repaired. 
In France, this business model has been adopted by Maison Seconde, which focuses on the resale of garments previously owned by well-known fashion influencers. Some companies start out catering to the domestic market, then go international. For instance, Depop (13 million users), which started in the U.K. in 2011, raised 62 million dollars last summer that it will use to expand in the United States.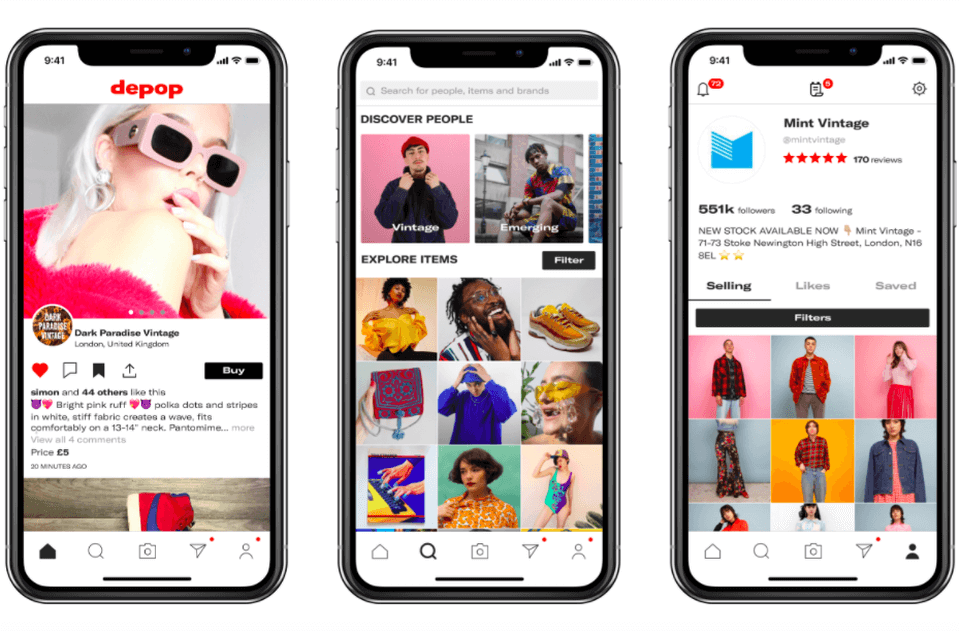 Similarly, an enterprise midway between Instagram and Pinterest, 21 Buttons (6 million users in 2018) also bet on a younger, social-oriented shopping target. With a bet on generating sales: "If your looks generate direct purchases from people who follow you, you will receive a percentage of sales generated." At the same time, it gives the most creative people the possibility to develop new revenue methods thanks to the engagement of their community on social networks.
A pool of consumers for luxury houses?
As we have seen, the "buying preowned" concept sets out to promote desirable sustainability, decategorization and the quest for uniqueness. At the same time, it satisfies practical objectives by providing marketplaces where it is possible to find good deals and supplement one's income.
According to our researchs, it is even the economic factor – 71% of the under-24s said to buy the opportunity first for a price issue – that appears as essential in the real motivations of this use of less than 24 years, in front of the fluidity of use and the capacity to obtain a wider choice.
All of these statistics taken together indicate that, for luxury brands, buying secondhand has become a valuable touchpoint for reaching Gen Zers that have never purchased luxury goods. An article by the Boston Consulting Group ("Why Luxury Brands Should Celebrate the Preowned Boom") cited a buyer survey in which 57% of respondents having purchased preowned goods said they would "either definitely buy or consider buying the item firsthand".
In other words, celebrating secondhand goods – and thereby diversity – will help the industry reinvent itself. It will be important for brands to be receptive to the democratization of a less formal lifestyle and take the Gen Z – that will account for 40% of the world's consumers by 2020– on its field of expression.
Cover: Ralph Lauren x Depop