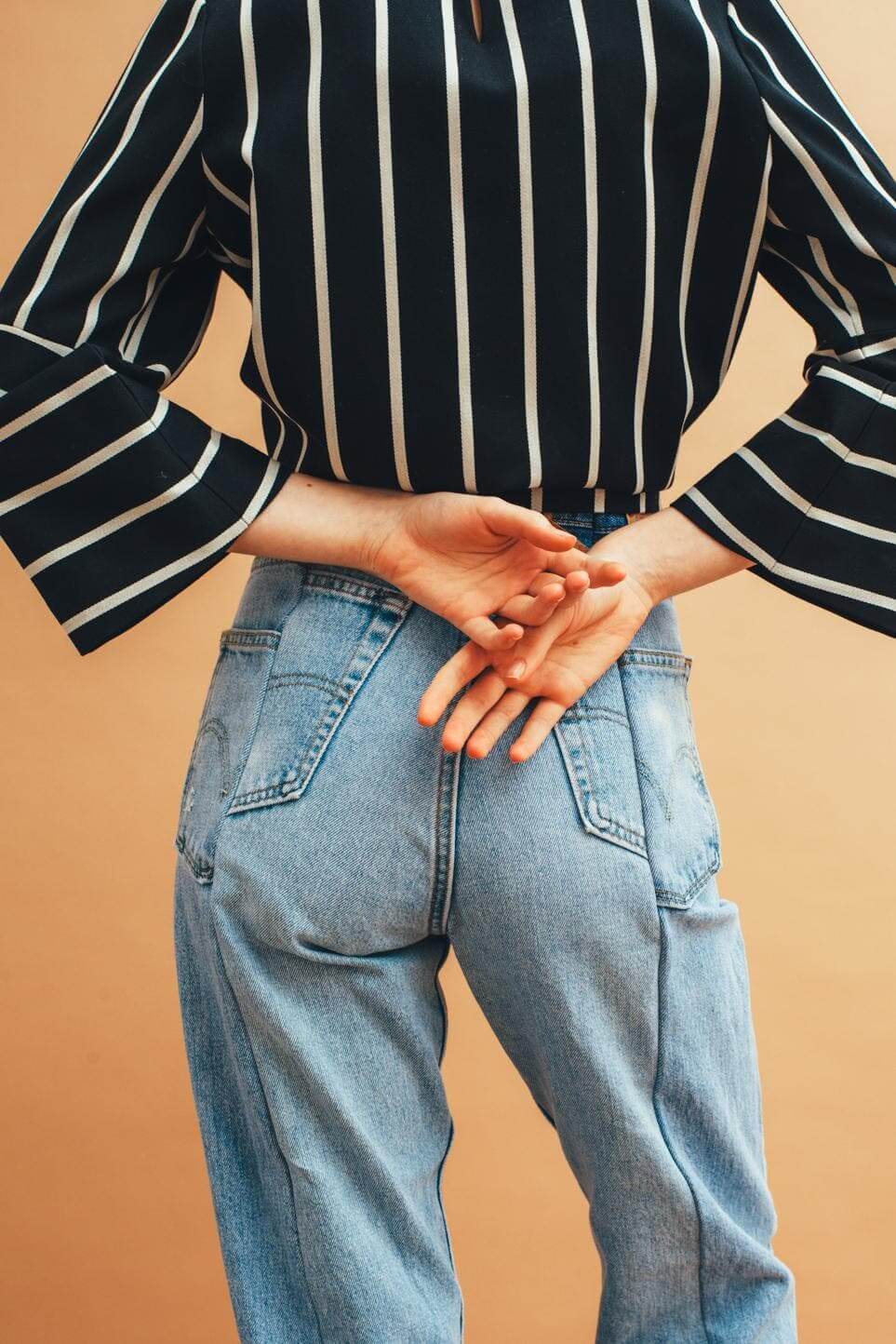 Rethinking the upstream textile industry to boost eco-responsibility
Decodings
The textile sector must reinvent itself to improve its environmental impact and social responsibility. Companies vary in approach as to how to differentiate themselves in this area and some have opted for a sweeping overall policy. But one thing is clear: today's consumers expect a complete transformation of the sector, both upstream and downstream.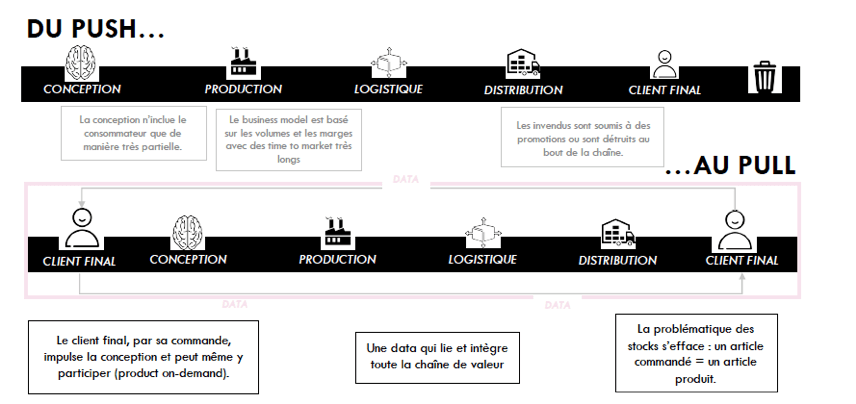 Companies will have to make more effective use of data on customer demand as well as agile software and production tools.
On-demand, customer-centric models for customization and manufacture are being offered by start-ups  like Tekyn and Unmade, not to mention well-established firms like Lectra, with its "Fashion On Demand" solution ("the first integrated offer designed specifically to automate production on demand of customized or made-to-measure garments").
So… is a revolution underway?
2 – #RECYCLE
Another possible avenue for achieving differentiation is to manufacture goods or components from recycled materials.
Brands have a number of options. For instance, they can utilize materials made from recycled materials, such as Repreve®, a performance fiber made from recycled plastic. They can join undertakings like the Seaqual Initiative, a collaborative model dedicated to recovering plastic from the ocean whose licensees use the trademarked Seaqual polyester yarn. Another such material is Aquafil's regenerated nylon Econyl® fiber, which expresses the  brand's vision to"make the world a better place by pioneering closed loop regeneration processes and delivering sustainable products". Recently, Prada undertook a partnership with Aquafil: "Choosing to use ECONYL® Regenerated Nylon made of waste materials to create a new generation of luxury goods, Prada's Re-Nylon sustainability initiative proposes a renewable, cyclical supply chain – environmentally-aware, transparent, accountable."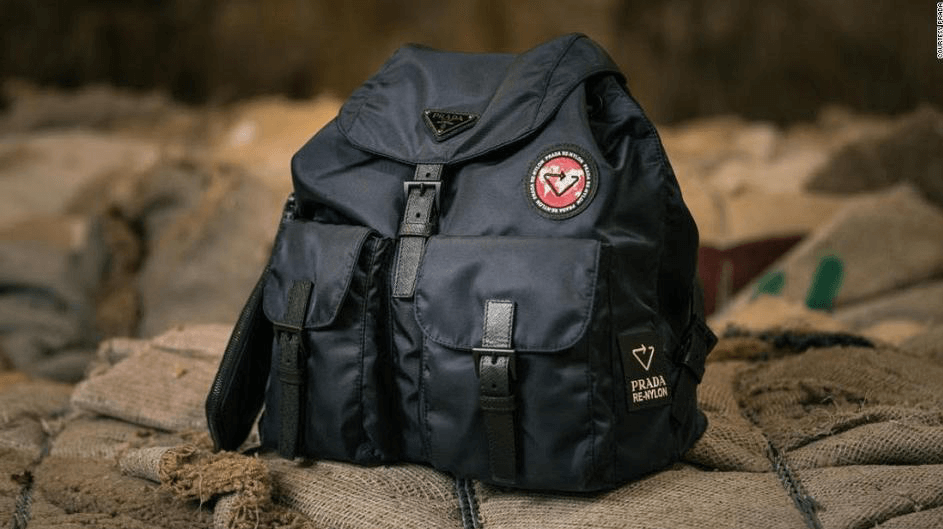 This type of recycling initiative was pioneered by the outdoorwear and sportswear sectors, led by sustainability evangelists like Patagonia, REI, Ternua and, more recently, Adidas – whose FutureCraft Loop shoe has just boosted its credibility in this respect. And a number of textile companies, large and small, are betting on monomaterials, because products made from a single material are the only ones that are fully recyclable. A case in point is the Histon Project, the first concept store in Paris to specialize in eco-responsible men's garments made of linen.
On the packaging front, the use of recycled materials is also on the rise. For instance, the French shirt specialist  Hast is working with TIPA, the Israeli developer of biodegradable, fully compostable plastic packaging, and claims to be the first French textile brand to implement TIPA's know-how.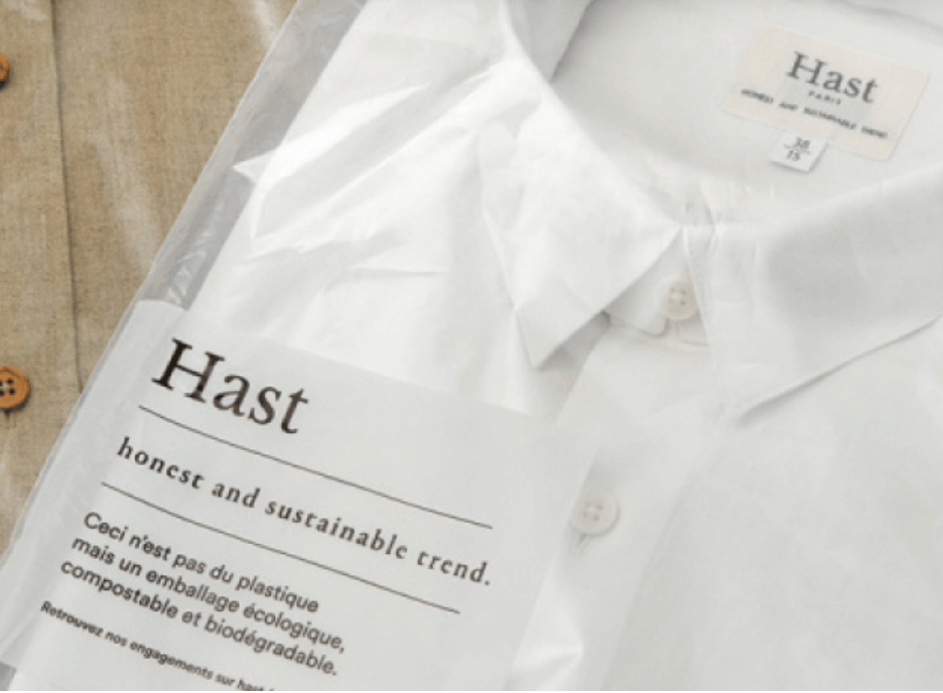 3 – #REUSE
"Upcycling" means recovering materials and transforming them into new products.
Another form of reuse consists of buying preowned items. If true believers had a mantra, it would be something like: "Don't throw it away, because away does not exist!" According to an article by the Boston Consulting Group, the secondary market for luxury goods will grow by 12% per annum over the next three years, compared to an increase of 3% for the primary market. The fashion business has long concentrated on the upstream process, from design to production. It seems that the next step is to integrate the end-of-life materials reuse and recovery into that process.
Many brands are orienting their policy and communication towards eco-responsibility and sustainability. By way of an example Balzac Paris  advocates zero waste. It uses "every scrap" of its own fabrics and recovers and transforms those of other brands. Its capsule collections feature classic, timeless styles that customers will want to keep for years. It offers last year's items red at marked-down prices. The brand also has a program to raise funds for Le Relais, which collects used garments to be sold second-hand or recycled..Other brands are proposing wardrobe items for rent in response to consumer demand for sustainability. As for Adapta Paris , it has introduced a novel, win-win approach to the sourcing of fine materials. The idea is to locate high-end leathers lying dormant in the storerooms of luxury houses and give its designer-clients a chance to purchase quality leathers at affordable prices.
Some brands are exploring different ways of extending product life. For instance, Balzac Paris stresses proper care for fabrics and is planning mending workshops to educate its customers, whereas Nudie Jeans offers free repairs on all of its jeans (if washed or dry-cleaned) or a free repair kit for customers to do the repairs themselves.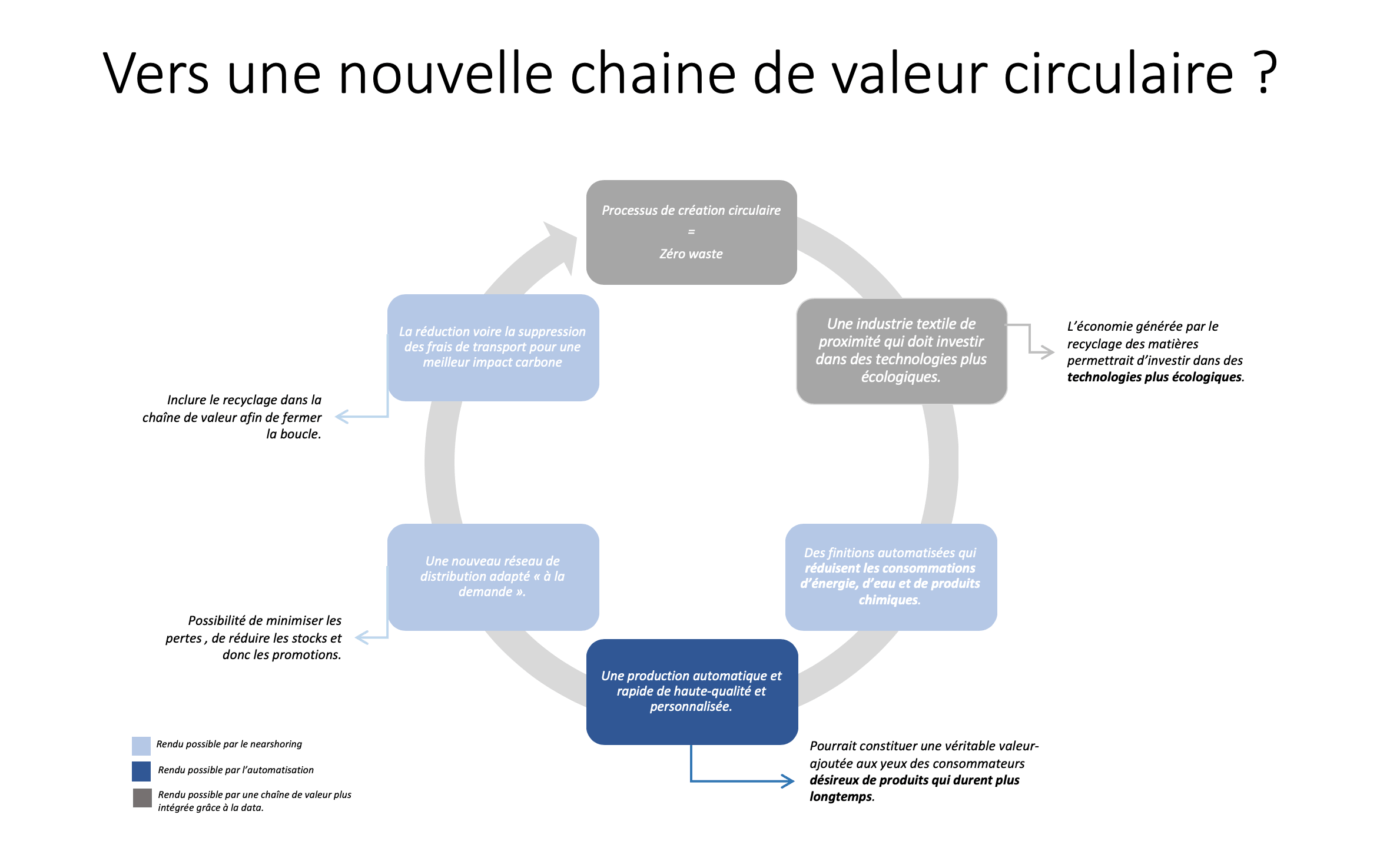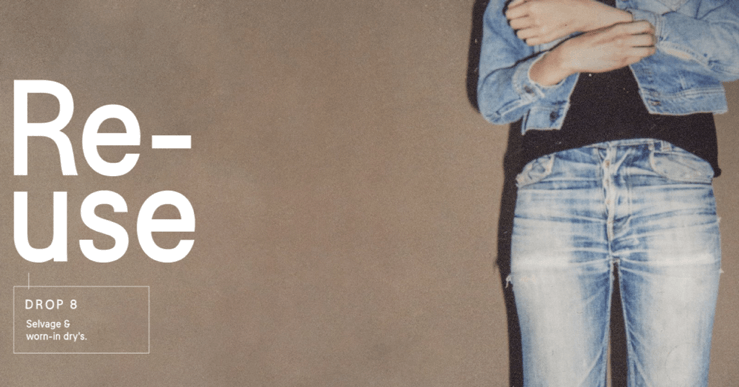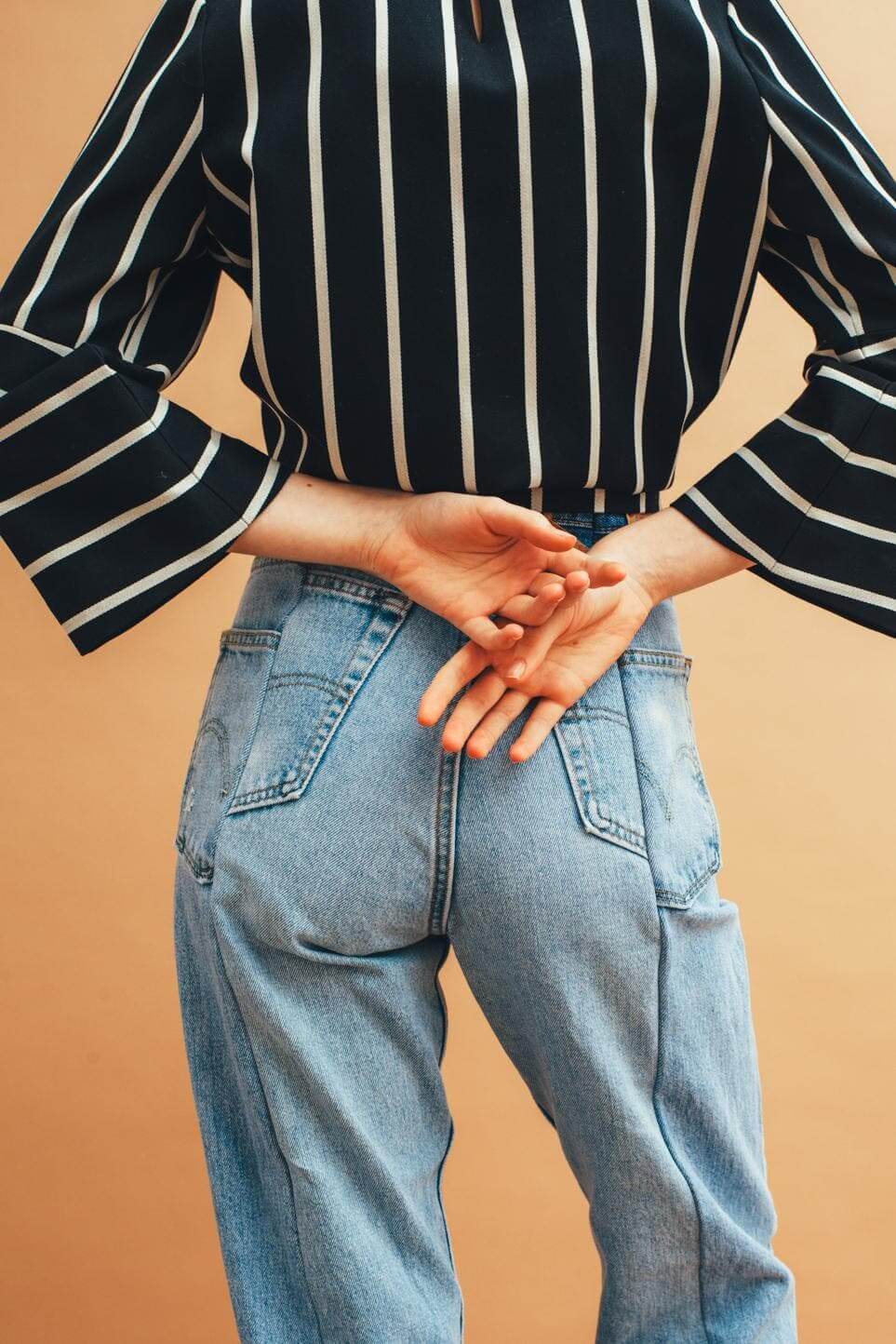 4 – #RELOCALIZE
In 2019, each pair of jeans traveled an average of 65,000 km before reaching the final customer. Today's consumers are increasingly aware that local manufacturing is a key component of eco-responsibility. Following the lead of advocates of local textile production (e.g. Le Slip Français), many other labels, such as Jean Fil and 1083, have jumped on the bandwagon. 1083 claims that its goods travel less than 1,083 km to reach the end customer. The notion of "made in country" is back and being applied to various steps of the production chain, from raw material to finished product.
In the United States, Reformation is making a similar sales pitch to (re)gain consumer trust, saying "we want to be able to answer 'who made our clothes' at every level of the supply chain" and notingthat "over 65% of our cutting and sewing is done in Los Angeles and we manufacture the majority of our products in our own factory".
The take-away for brands
The notion of sustainability is on the rise, reshuffling the cards in the fashion sector and becoming a key element in the consumer-brand relationship.  
While brands have more and more options to choose from, consumers expect them to adopt a "no filter" approach and take strong stances on key social and environmental issues. "Enlightened" consumers are looking for transparency and, as a result of the digital revolution, have any number of ways to obtain information about brands and their commitments. They can consult Clear Fashion (France), Consensys (Switzerland) or Provenance, which seeks to "build trust through transparency". All of the foregoing seems to indicate that, in future, there will be a stronger correlation between the socially responsible supply chain and international success.
Cover: ELV Denim