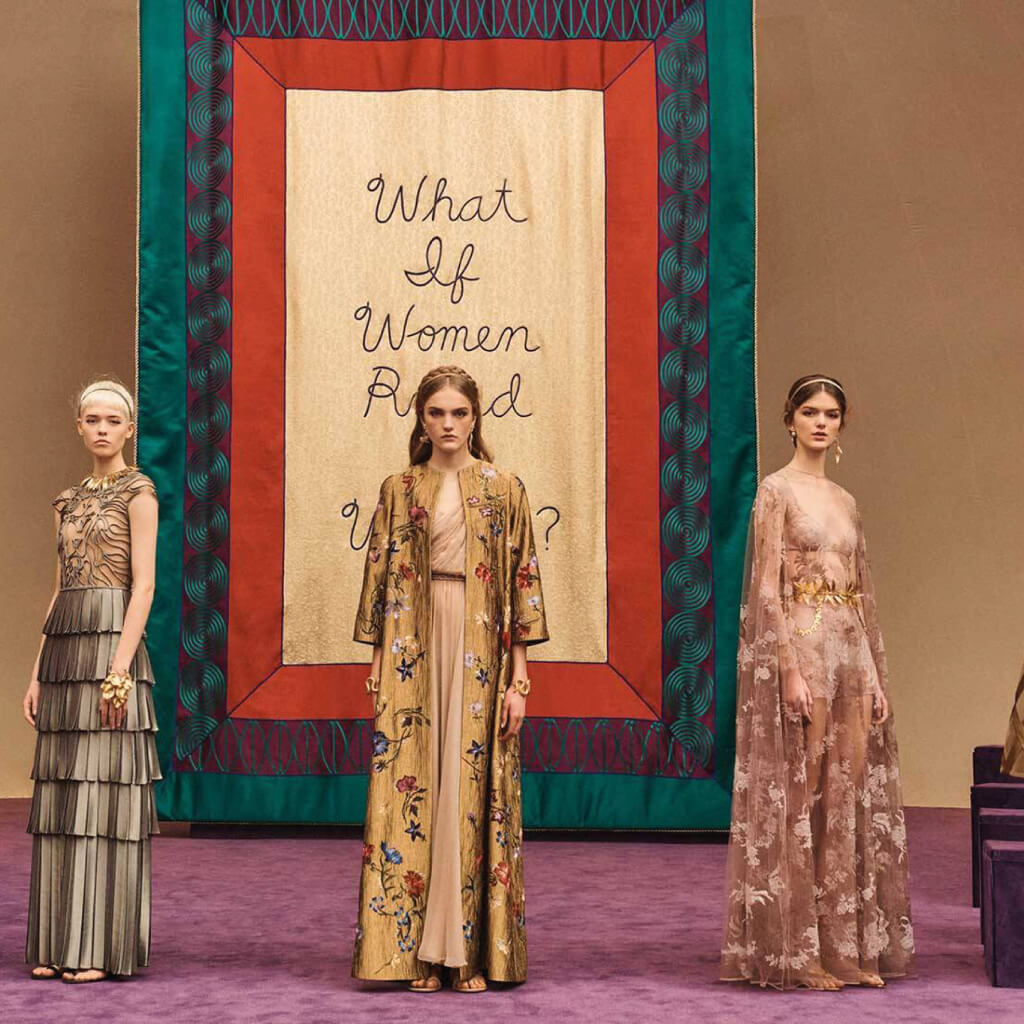 Brands seek to ride the fempowerment wave
Decodings
In the never-ending quest for gender equality and its representation in the media, campaigns for a strong and independent female sex are multiplying, transforming women into global influencers and role models for future generations.
Despite the "fourth wave of feminism" attested by hashtags worldwide (e.g. #metoo, #balancetonporc and #niunamenos), self-assured neo-feminity and higher visibility for empowerment in fashion the fight against gender inequality is not over. As newcomers to the movement to change a society that had always considered men first and women second, brands are trying to do their part to help shift the paradigm towards representational equality.
According to the 2019 Havas Meaningful Brands Report, "55% of consumers believe companies have a more important role than governments today in creating a better future." In this respect, feminism gives brands a wave that they can ride to engage and inspire their community. Theirs is a moderate feminism that does not set women against men, but features a strong, accomplished woman whose force nothing can resist.
Towards a new "fermvertising"
The leitmotif of this trend is known as "femvertising". The famous Dove Real Beauty campaign of 2013 is often regarded as having kicked off this trend. While authentic ads celebrating women have been well received and anchored the notion of empowerment in the collective consciousness, the trend has also come in form for some criticism. For instance, an article that appeared in  huffpost.com quotes Mereditch Fineman (Harvard Business Review): "Inauthentic support cheapens the idea of women's equality, and that is dangerous not only for the purveyors of business behind those token messages, but to the feminist movement itself. Too many attempts to "market to women" seem to me to turn female power into a commodity — or at least, reduces female power into something mostly good for buying more commodities."
The advertising world is definitely getting the picture. Every year, the Cannes Lions International Festival of Creativity presents The Lion for Change award to ad campaigns that "set out to positively impact ingrained gender inequality, imbalance or injustice." For 2020, the line-up of jury presidents will feature gender parity for the first time in festival history. And women themselves are pushing to gain recognition for female talent. For instance, Christelle Delarue, founder of the first feminist ad agency Mad&Women, started the collective "Les Lionnes" in March 2019  to promote, protect and defend the rights of women in advertising and communication. The collective holds "off-Cannes" events, including the presentation of its own awards to recognize campaigns that adhere to its principles.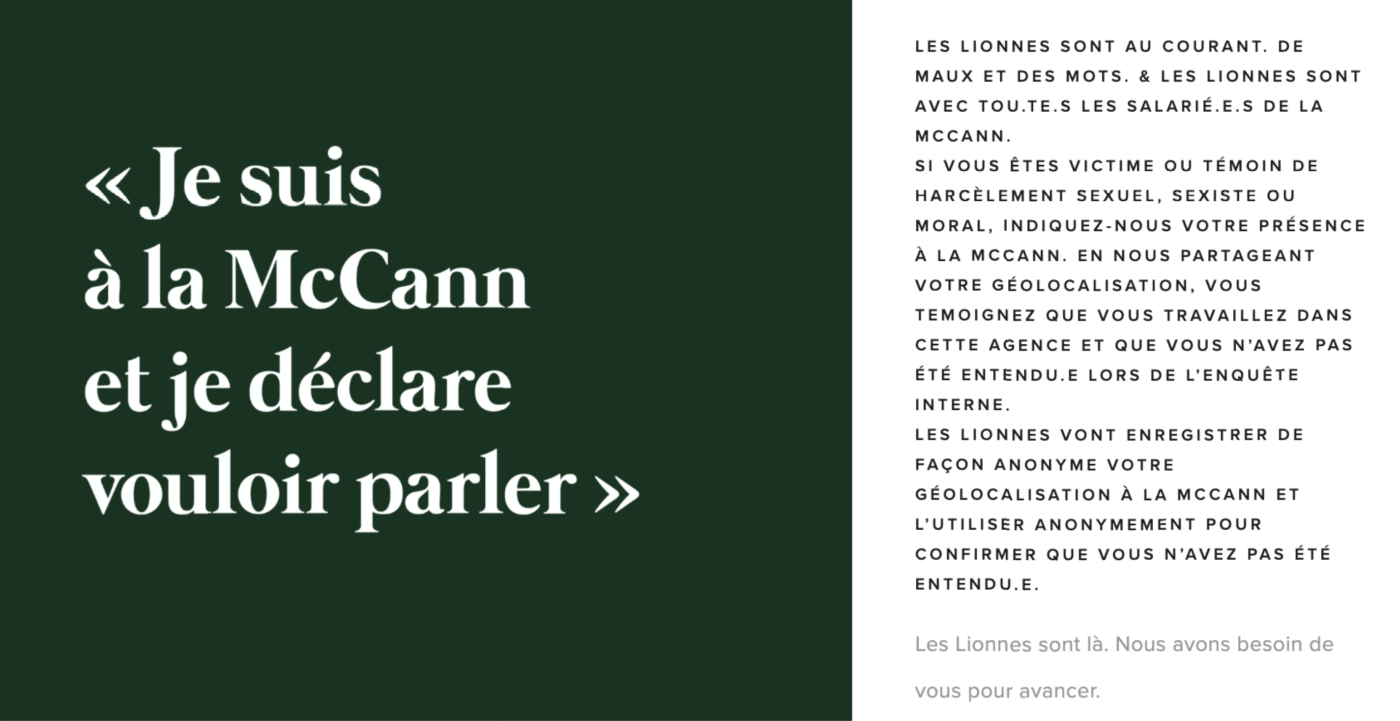 Women's sports again traction
Another reason for this boom in advertiser activism is the rapidly growing interest in women's sports. In 2019, high-level female athletes received unprecedented global attention. The FIFA Women's World Cup 2019 attracted the biggest all-time TV audience for a women's soccer match, opening up new horizons for their sport.
In the run-up to the World Cup, Nike unveiled collections for the fourteen national teams created by a guest designer (Ambush, Koché, Marine Serre or Erin Magee) to reflect national values and culture, boost unity and remind players of the jersey's symbolic importance. To reinforce its "strong woman" stance, Nike had more than forty of the world's top female athletes model these national team collections at the Palais Brongniart in Paris, celebrating women irrespective of nationality, religion, body type or social origin.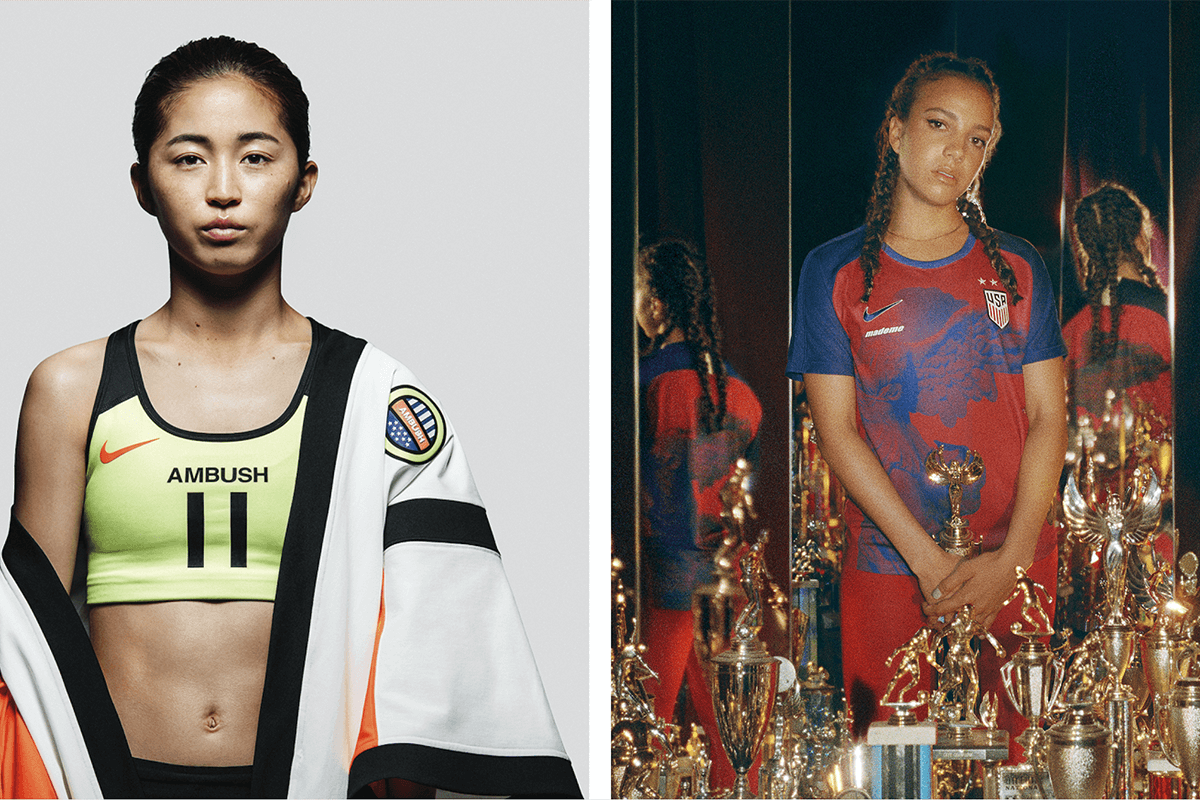 In 2018, Adidas released its « She Breaks Barriers » campaign, seeking to help do away with the obstacles faced by women and girls in the sports world. The goal was to inspire and support the next generation of female athletes by taking action and presenting ambitious, dedicated and forceful role models.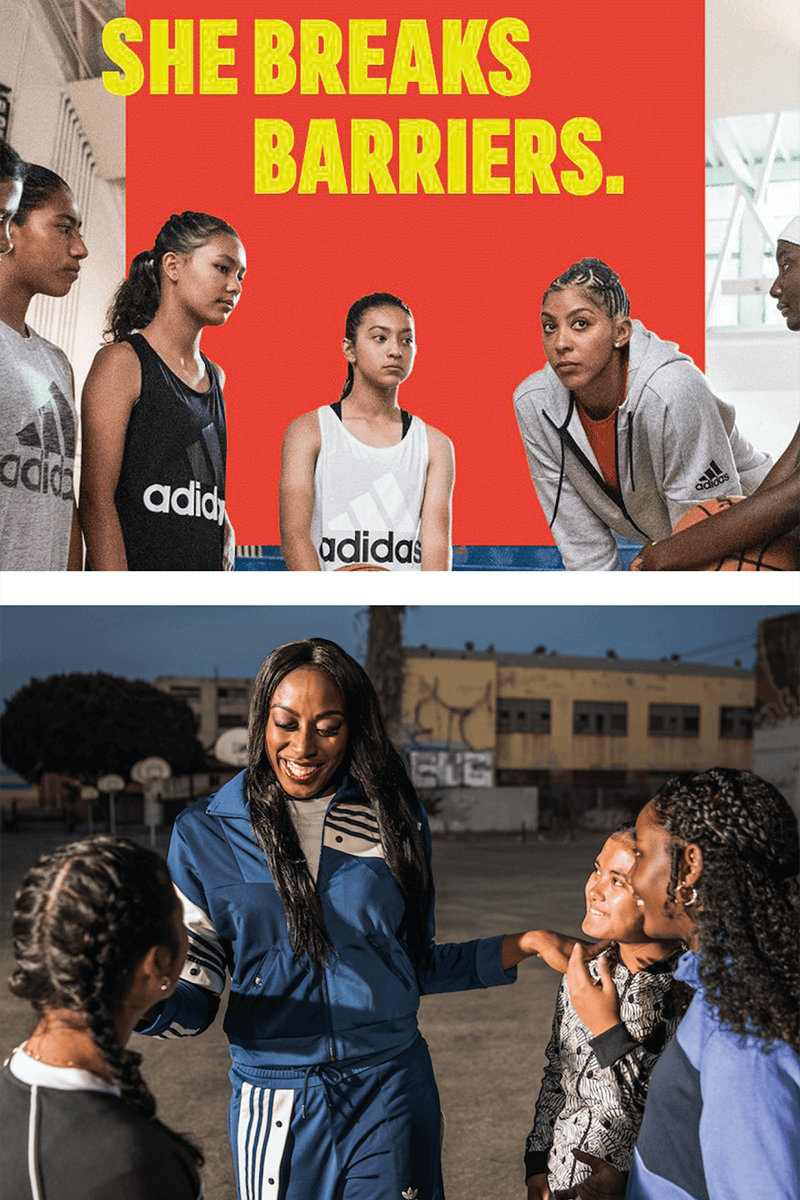 As for e-sports, women are slowly gaining a toehold in the digital arena. Bumble – which has been described as a "feminist dating app" because it has women make the first move – has teamed up with the esports organization Gen.G Esports to form the first all-female Fortnite team.
Bumble is also contributing financially to help correct gender imbalance in the film industry, where women's advancement is very slow in spite of the #metoo movement that raised public awareness of feminist issues. Today, only 20% of the jobs in the industry are filled by women. Under its "The Female Film Force " initiative, the brand will be awarding a grant of £20,000 to five women filmmakers to make a short film "embodying Bumble's values of female empowerment, equality and kindness", further demonstrating its activism in favor of the democratization of gender parity.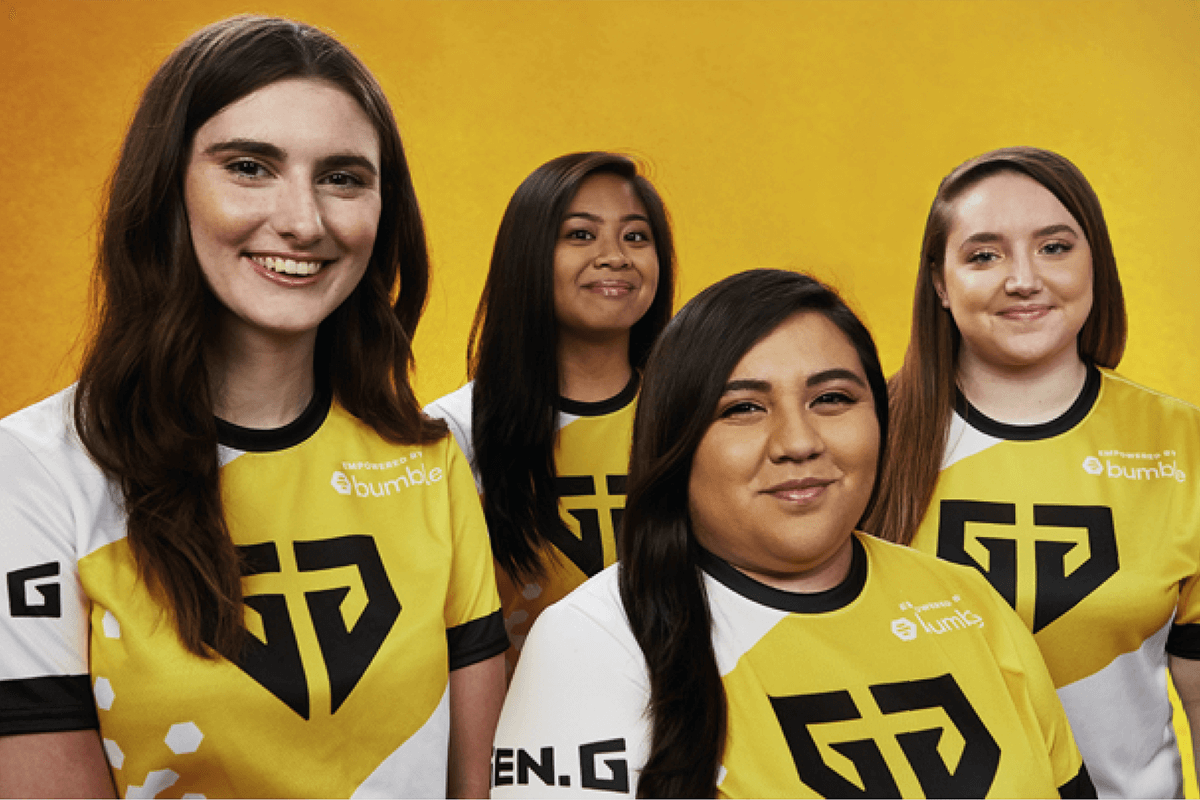 More women receive top billing in Hollywood blockbusters

Bumble's show of solidarity occurred shortly before controversy arose in the industry in France, where Roman Polanski's film An Officer and A Spy has been nominated for many César awards, and in Hollywood where, now more than ever, women are fighting to get in front of or behind the camera.
In Hollywood, women have long been relegated to marginal roles in blockbusters and the film industry at large. But an increasing number of action films are starring women in lead roles, such as Captain Marvel, Wonder Woman, Black Widow, Star Wars (Rey), Jessica Jones and Netflix's Supergirl. On streaming platforms and in feature films, women are playing more leads as fully autonomous characters, a far cry from the minor roles previously assigned to them.
According to a U.S. media research study, films that pass the Bechdel test do better at the box-office. In order to pass this test, a creative work must feature at least two women that talk to each other about something other than a man.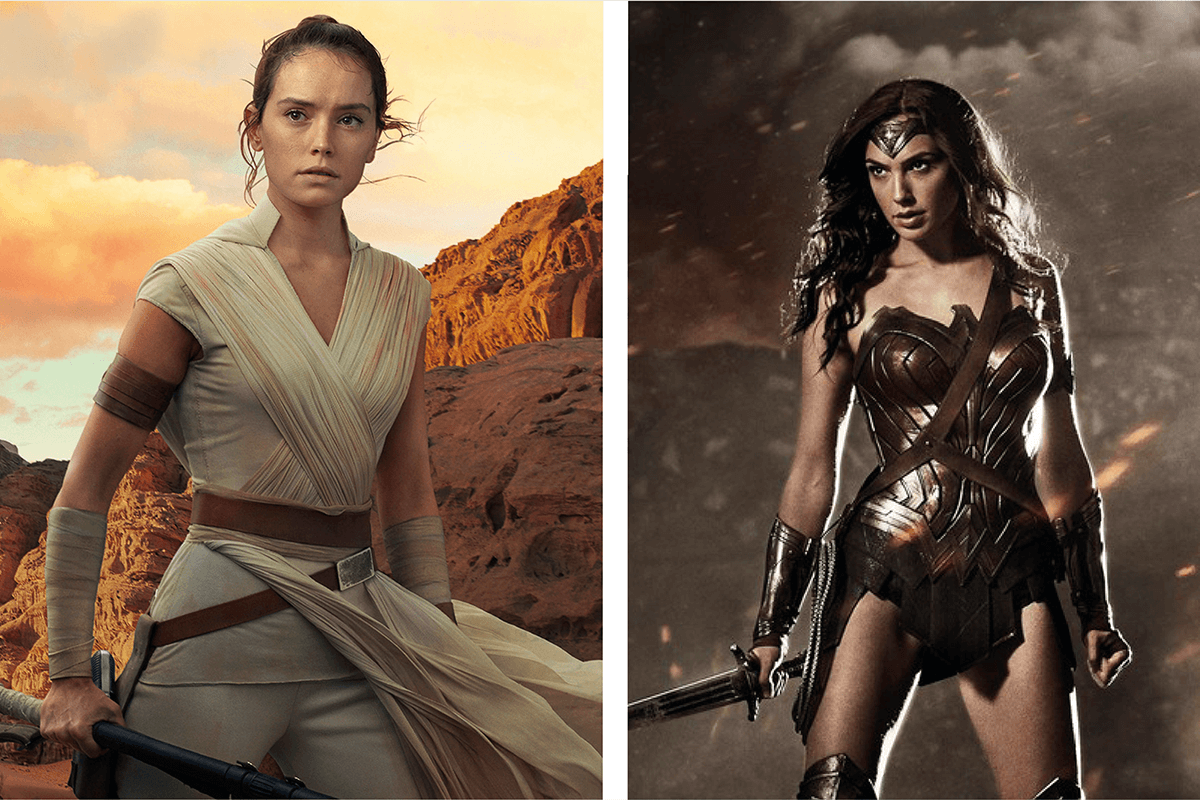 The powerful woman on the catwalk
In January, during Paris Fashion Week, Maria Grazia Chiuri's Spring-Summer 2020 show for Dior Haute Couture explored the theme of woman as goddess, marking a new phase in her feminist thinking. The decor, created jointly with U.S. artist Judy Chicago, celebrated the eternal creative power of women under a banner reading "What if women ruled the world". Her models, like Greek warrior goddesses ready for global conquest, walked a runway shaped like a womb.
Cover: Dior