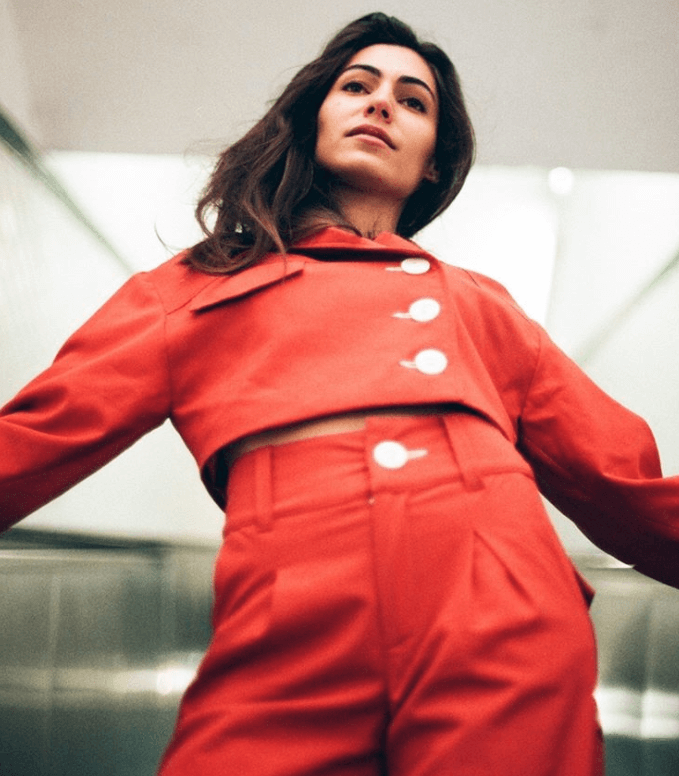 The uniform and its new frontiers
Decodings
In our time tinted back to the functional, the "total look" not only knows a revival, it radiates the notion of uninhibited woman.
Last year, we got the impression that the streetwear trend was nearing its first end-of-cycle. Since then, including at the most recent Paris Fashion Week, this has been confirmed. The writing is on the wall: the glory days of "logomania", collaborations and the blurring of boundaries between luxury, fashion and sportswear are over, giving way to something simpler.
"Keep it simple, stupid"
On the consumer side, this return to the roots – largely inspired by the KISS philosophy of "keep it simple, stupid" dear to the engineers of the US Air Force – is a message that has been largely imbued. Allowing to insist on a Re-balance with the bourgeois aesthetic – from Balenciaga to Céline – but also on the importance of the concrete, the "basic with a point of view" to win back a consumer sometimes drowned in snobbery and complexity.
As pointed out by Vogue last year, designers are exploring the uniform concept with fresh creativity. Among the names to emerge is Peter Do who, according to The Face magazine, is behind the new "staple look" of "real women" in New York. Other noteworthy brands are Eckhaus Latta, Gypsy Sport), Ernest_w_Baker, Mother of Pearl (U.K.)  and Ganni (Denmark).
Taking their cue from the #MeToo influence, many women are laying claim to a new language and new design codes oriented towards simplicity, part of a community seeking to break with the image, now passé, of the elite woman.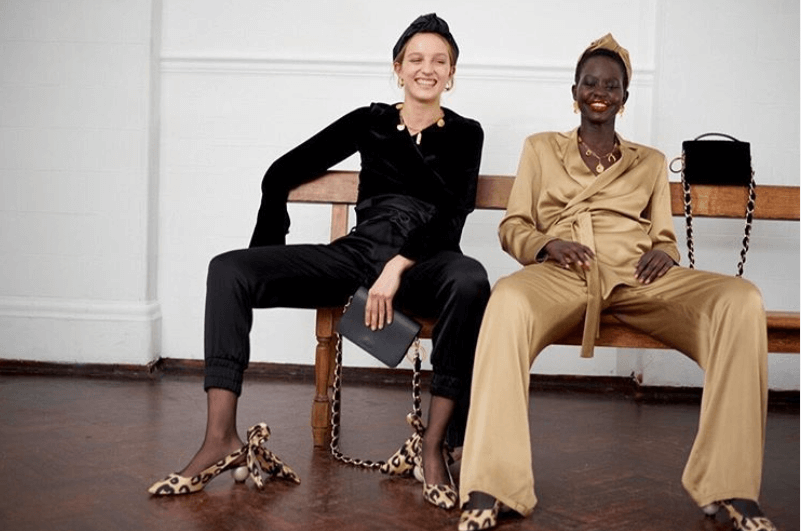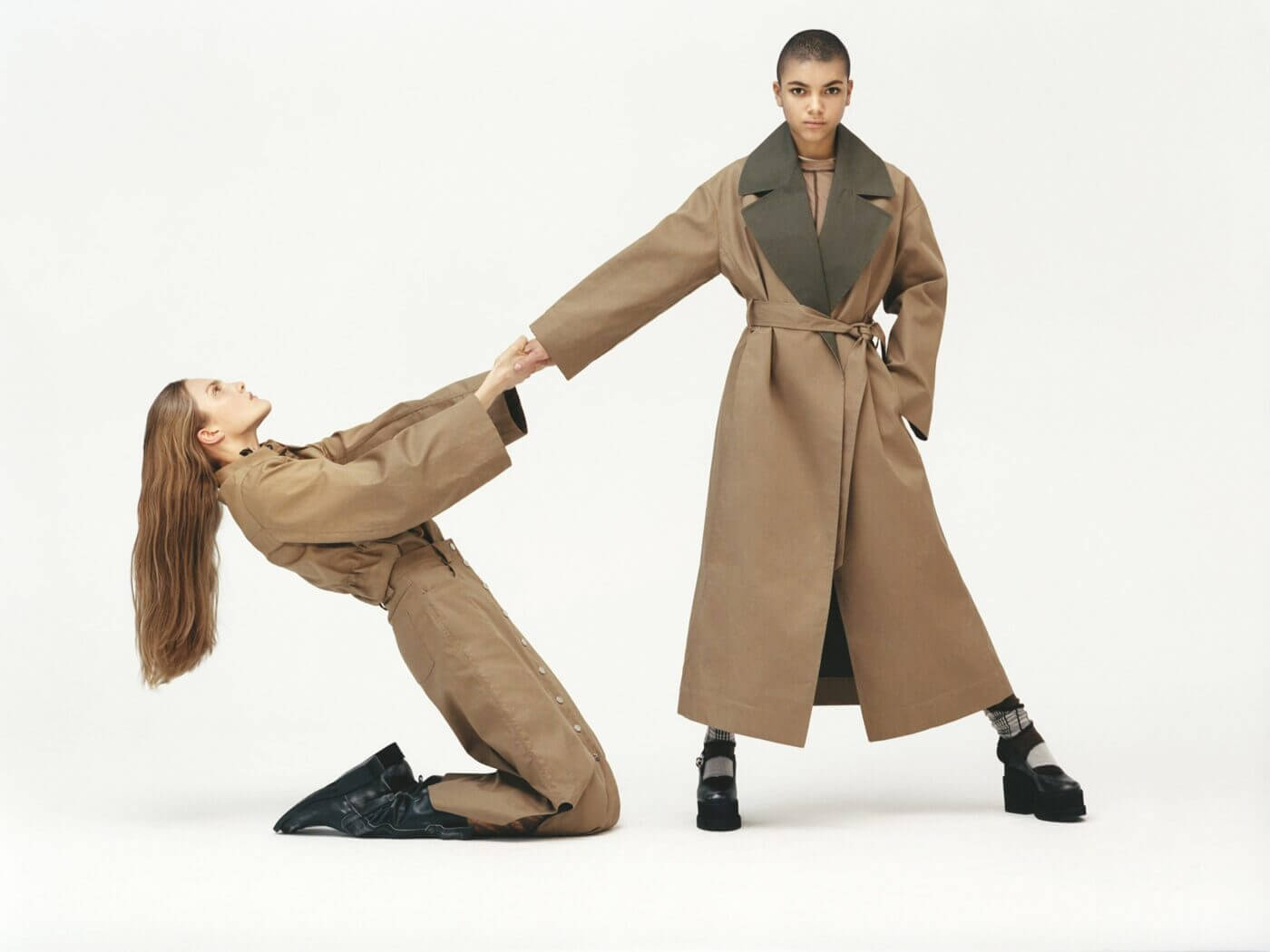 Inspired by values associated with the idea of unretouched femininity, i.e. #empowermentand l'#effortless, designers Mathilde Gindre and Sarah Nimir, who launched their brand salut beauté last summer in Paris, also offer a free-spirited take on the uniform.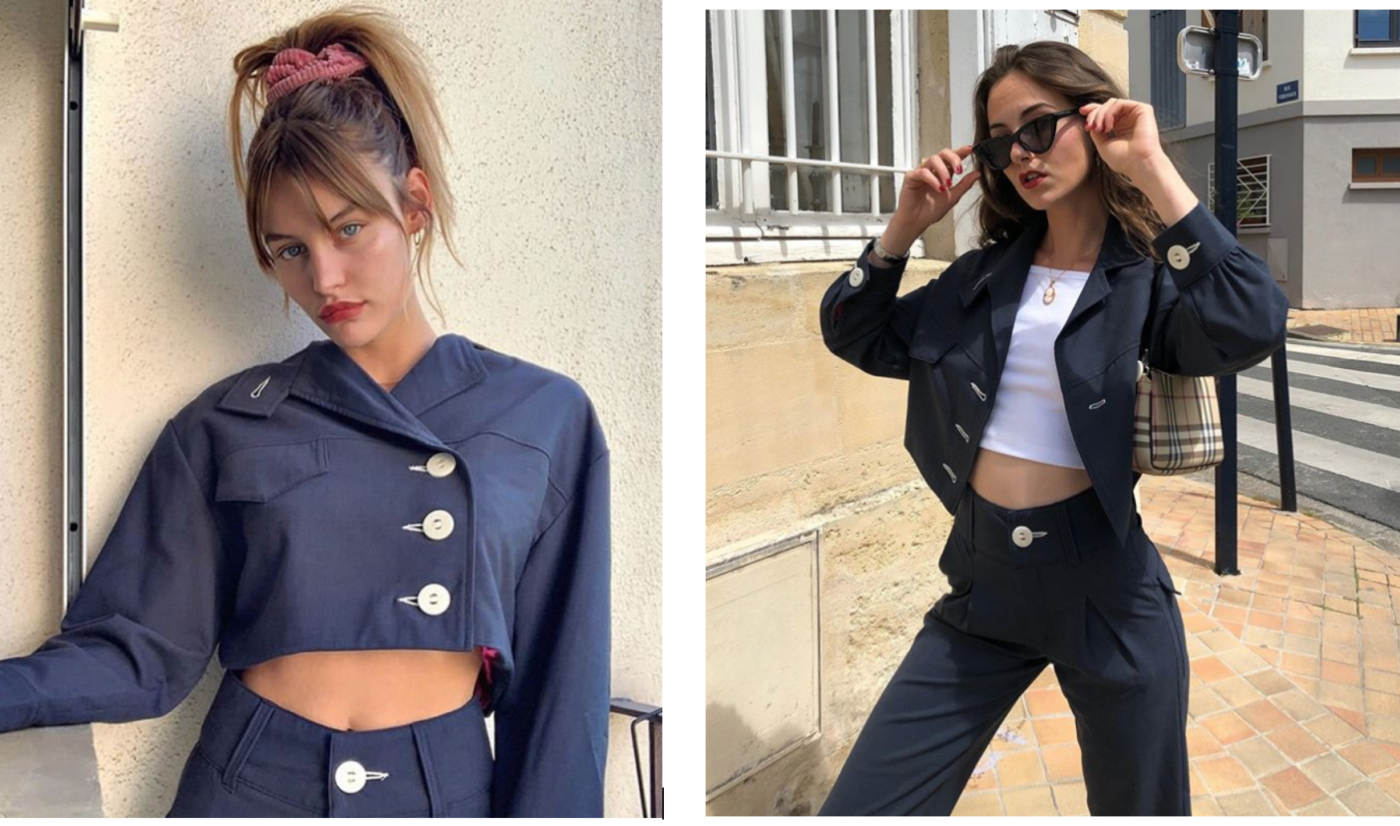 No longer restricted to the military, work, school or sports spheres, the uniform has invaded daily life as well. Visible in all the urban hot spots, it has encouraged many women to enjoy a more liberated view of themselves.
Brands revamp their aesthetics
A number of prominent brands are totally on board with this trend. The uniforms presented in Off-White's SS 2020 collection for women are among the brand's most iconic designs. Furthermore, houses like Balenciaga, Elie Saab, Jacquemus, Moncler and Kevin Buitrago have given this theme a monochromatic twist, reiterating a sociostyle calling for functionality and more expressive femininity. The aim is to create something that springs from "experience" and is considered more personal.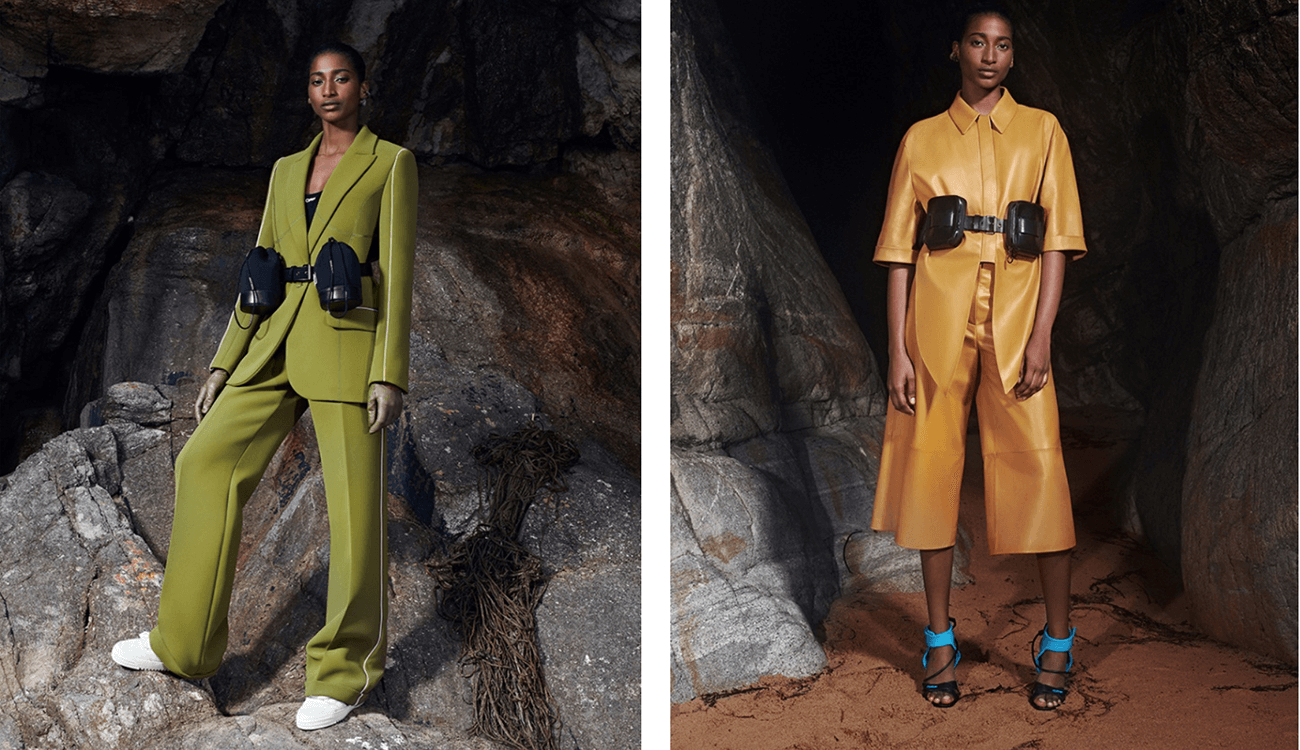 In Berluti's 2020 collection, this approach is a way to transcend trends and associate menswear and womenswear at a time when gender roles are subject to challenge. With timeless simplicity, the brand is redefining the Italian style of natural elegance that serves to empower women.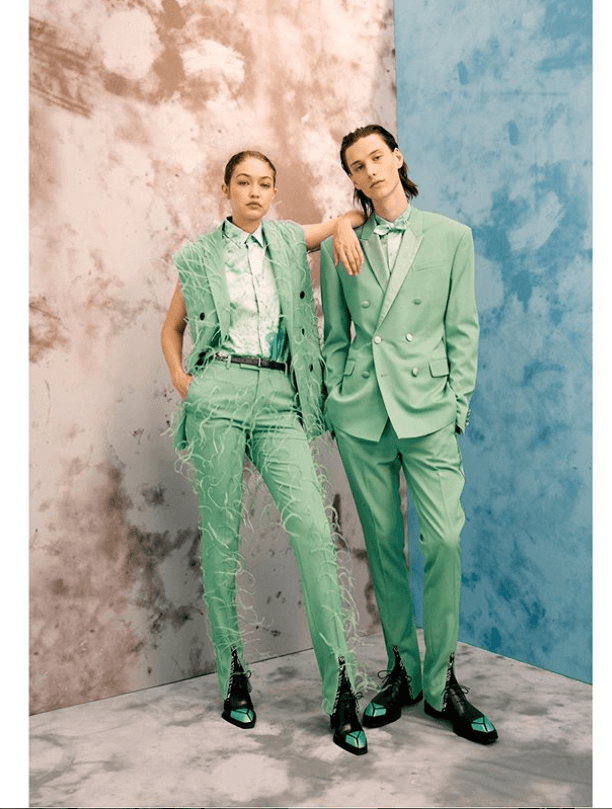 Well-armed and likely to endure
This movement suits designers predisposed to avoid excess and the superfluous and show common sense, such as Craig Green (cf. Vogue Fall 2016 menswear review), Rei Kawakubo and Martin Margiela in the past. And other brands are using the uniform to mark the arrival of a new social and identity-based stability along with an inclination to revive conventions.
Among these brands are Wardrobe.nyc and Commission, two of New York's hottest brands. The accent is less on color and more on minimalist, natural-looking monochromatics (white, black and natural leather). And black is back to help counter the trend for bold, bright colors.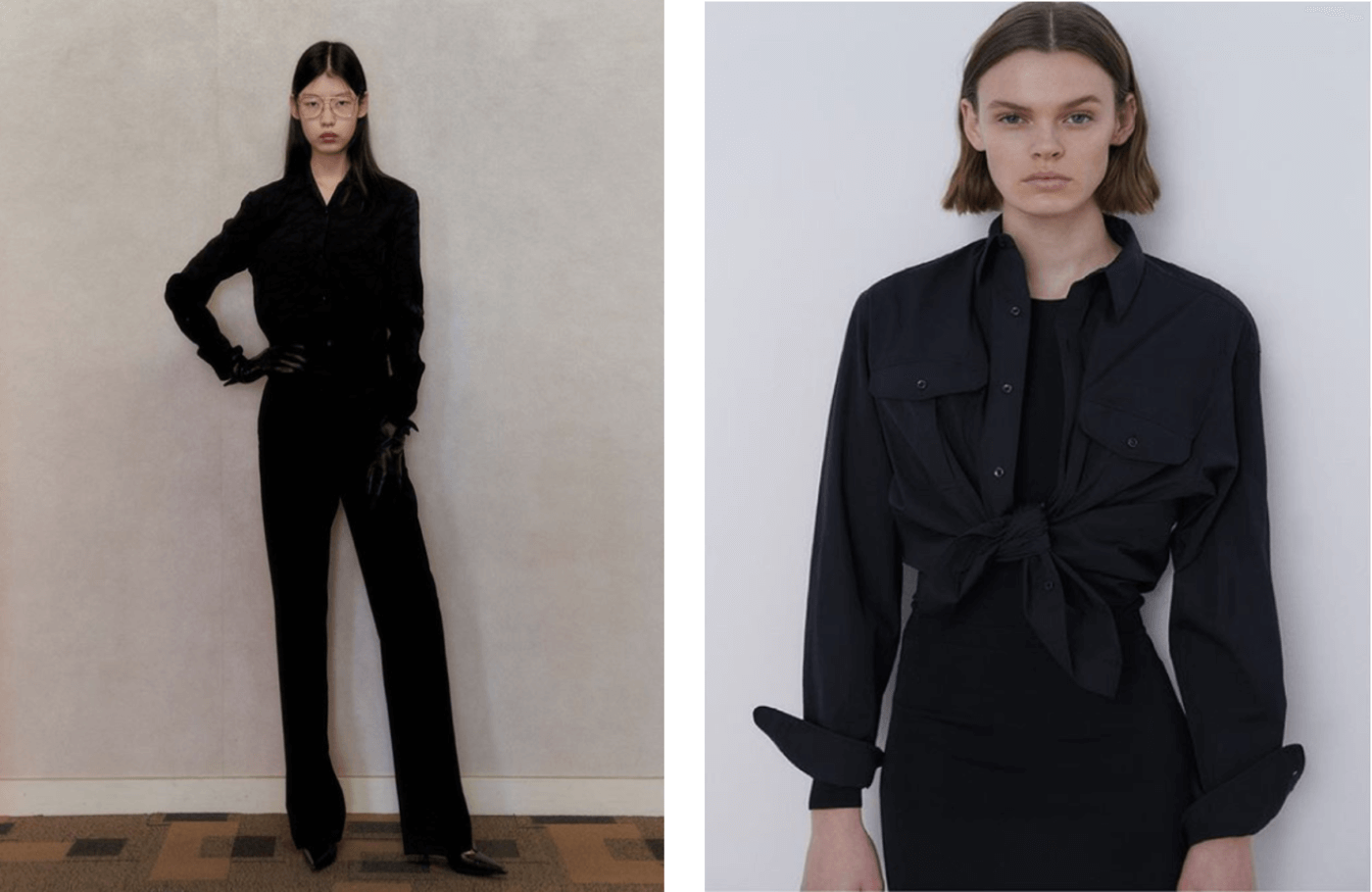 Other brands, such as Uniforms For the Dedicated, with its Scandinavian ethos, focus on the materials used (wool, felt, cotton and progressive fabrics), tend to maximize the break-up effect by returning alongside conventional prose, "falsely simple" products and a clearer and more intuitive positioning for today's consumer.
Cover: Salut Beauté