FASHION IN CHINA – EDITION 2021
Mutations & New dynamics in China
While the Covid-19 pandemic continues to strongly impact Europe and USA, consumption in China is experiencing an accelerated rebound and this market appears to be an unmissable growth vector for Fashion and Luxury brands.
It is necessary to have a good understanding of this complex and rapidly changing market and moreover to understand its consumers expectations and behaviors in order to get the right 360 strategy.
In its Fashion in China: Mutations & New dynamics in China research, NellyRodi answers the questions that fashion and luxury brands are asking regarding this market:


What is the current context?


How is the Fashion ecosystem structured in China: local brands / distribution / digital ecosystem?


Who are the Fashion and Luxury consumers and how to address them?


What levers to activate for the future?


In partnership with
Luxurynsight
Contact us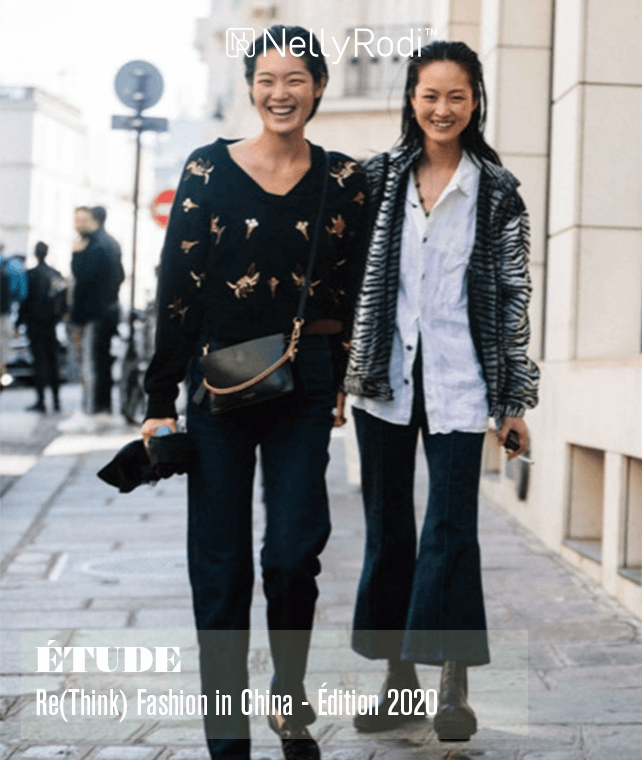 FASHION IN CHINA – EDITION 2021
Our prices:
Solo study : 2000€.
Workshop Pack : 3500€ including 2 hours of presentation with a NellyRodi expert
The purchase of this study in the online Workshop Pack includes :
a 1-hour presentation by a NellyRodi expert
a deliverable of the study in pdf format
a personalized 1-hour debriefing at the end of the presentation, based on your exploratory leads
Strategic brainstorming : price on request
Consulting
Advise and assist
Customized assistance to senior and middle management on topics concerning brands, product offers and 360° creative strategies.