NATURAL BEAUTY 2021
Naturality is now a prerequisite in the beauty industry.
Based on conversational listening, the first part of this study unravels the truth from the fake of this protean Natural Beauty and decodes the subjects that animate online communities.
Thanks to his forward-looking vision and his knowledge of strategic insights, NellyRodi decrypts – in a second chapter – 4 major consumer profiles to highlight their expectations, lifestyles and uses.
This analysis makes it possible to identify business levers to be activated to apprehend the future of « Naural Beauty ».
Summary:


The naturalized origins and drivers


Social listening


Its evocations and contemporary uses / consumer archetypes


The levers of naturalness for tomorrow


Contact us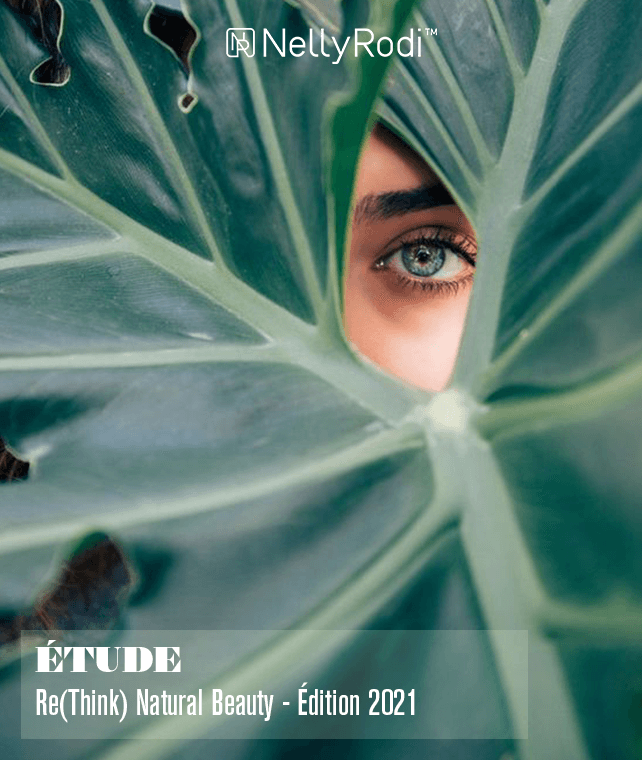 NATURAL BEAUTY 2021
Our prices:
Solo study : 2000€.
Workshop Pack : 3500€ including 2 hours of presentation with a NellyRodi expert
The purchase of this study in the online Workshop Pack includes :
a 1-hour presentation by a NellyRodi expert
a deliverable of the study in pdf format
a personalized 1-hour debriefing at the end of the presentation, based on your exploratory leads
Strategic brainstorming : price on request
Consulting
Advise and assist
Customized assistance to senior and middle management on topics concerning brands, product offers and 360° creative strategies.