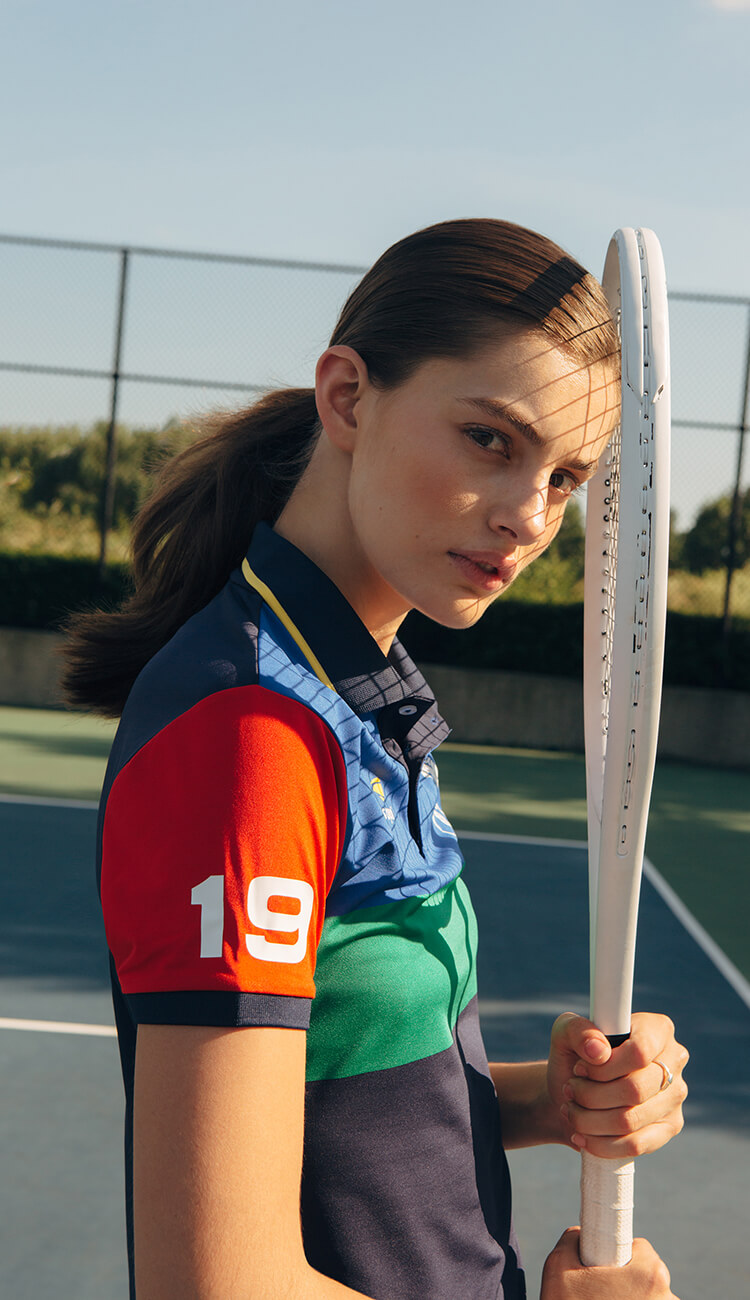 Tik Tok Business
Decodings
In the wake of Instagram, which rapidly evolved from social network to business platform, TikTok holds out promise for brands looking for an avenue to Generation Z's attention field.
Three years after launch, TikTok ranked as the world's 4th most downloaded app for 2018 behind Facebook, Snapchat and Instagram. Carving out a place in the sun as a platform for sharing videos that last less than 15 seconds, the app now has a community of nearly one billion users, two-thirds of whom are under 30 and currently in the workforce (source: Business for Apps). 
In France, the app took longer to catch on, but the "Born Social" study issued in late 2018 by the Heaven ad agency in partnership with the association Génération Numérique showed that TikTok was the third most popular social app used by French middle-schoolers, behind Snapchat and Instagram.
While it is still too early to predict all of its future uses, these developments have not gone unnoticed by big consumer brands, including those in the luxury sector, especially interested in seeking legitimacy with Gen Z.
For brands able to match their culture with this target audience (cf. NellyRodi's Life & Style 2021), this trend offers another valuable means of creating adhesion. 
The Next Big Beauty Space
Since the platform emerged, its "dark side" has often drawn fire. First of all, critics have slammed its culture as being narcissistic, even more so than Instagram's. In addition, when the app really took off last year, it was said to cater to users that were "naive".
As a result, heritage brands geared to the baby-boomer culture have refrained from jumping on this particular bandwagon.
On the other hand, Tiktok, in close touch with Gen Z's beauty preferences, has become an increasingly popular playground for amateur make-up artists by the score, the occasional cosplayer and beauty brands in general.
Make-up has been central to the representation of the app and several prominent players on this market have succeeded in riding the wave. Fenty Beauty reaches fans directly with tutorials on how to use its products; Sephora has showcased its products and its role as Coachella 2018's official beauty partner; and brands like Huda Beauty or Jeffree Star have adopted a more Instagram-like approach to spotlight new products.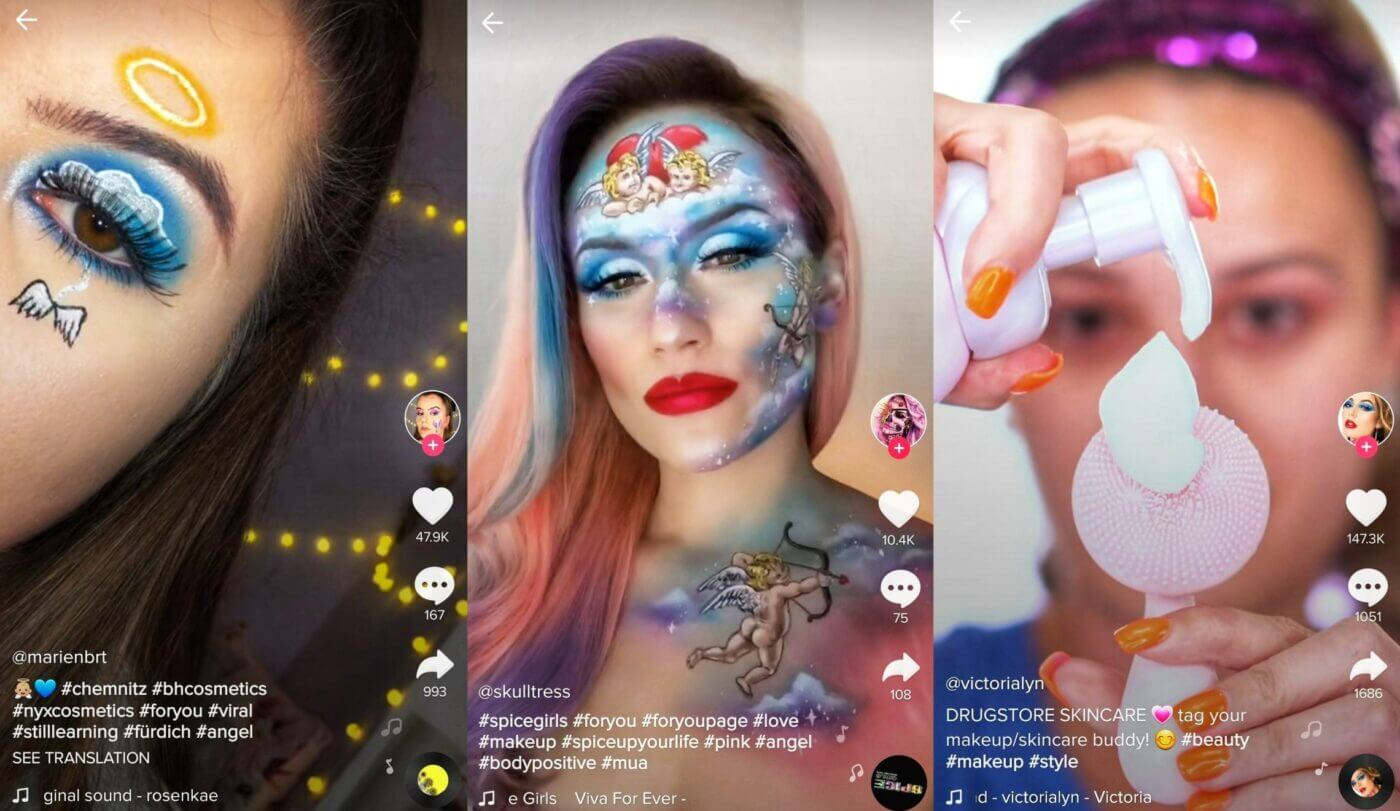 Some brands have already reaped the benefits of using TikTok. Earlier this year, Marc Anthony True Professional saw sales surge by 60% due to videos using the hashtag #strictlycurl on TikTok. By June, the number of views had reached four million and today it stands at 9 million.  In other words, given Tiktok's cultural power among young people, scoring a viral video on the app can convert into serious sales figures.
Another weapon in the "influence" arsenal
At a time when influence marketing is booming (74% of businesses say they increased their budget allocation in 2019), Tiktok is making headlines. A case in point is a recent article entitled "It's hard to notice but Marketers are Absolutely on TikTok" (buzzfeednews.com).
In the fashion business, a few pioneers are testing the waters, including Burberry. Previously accustomed to a more conventional mode of expression on rival platform Instagram (e.g. images of Gigi Hadid wearing Burberry designs), the brand has launched an account on Tiktok and undertaken the #TBChallenge, a collaboration "inviting users in the US and the UK to recreate the new Thomas Burberry Monogram motif with their hands to unlock a new lens." The result is conclusive: 30,000 videos and 57 million views, according to businessoffashion.com.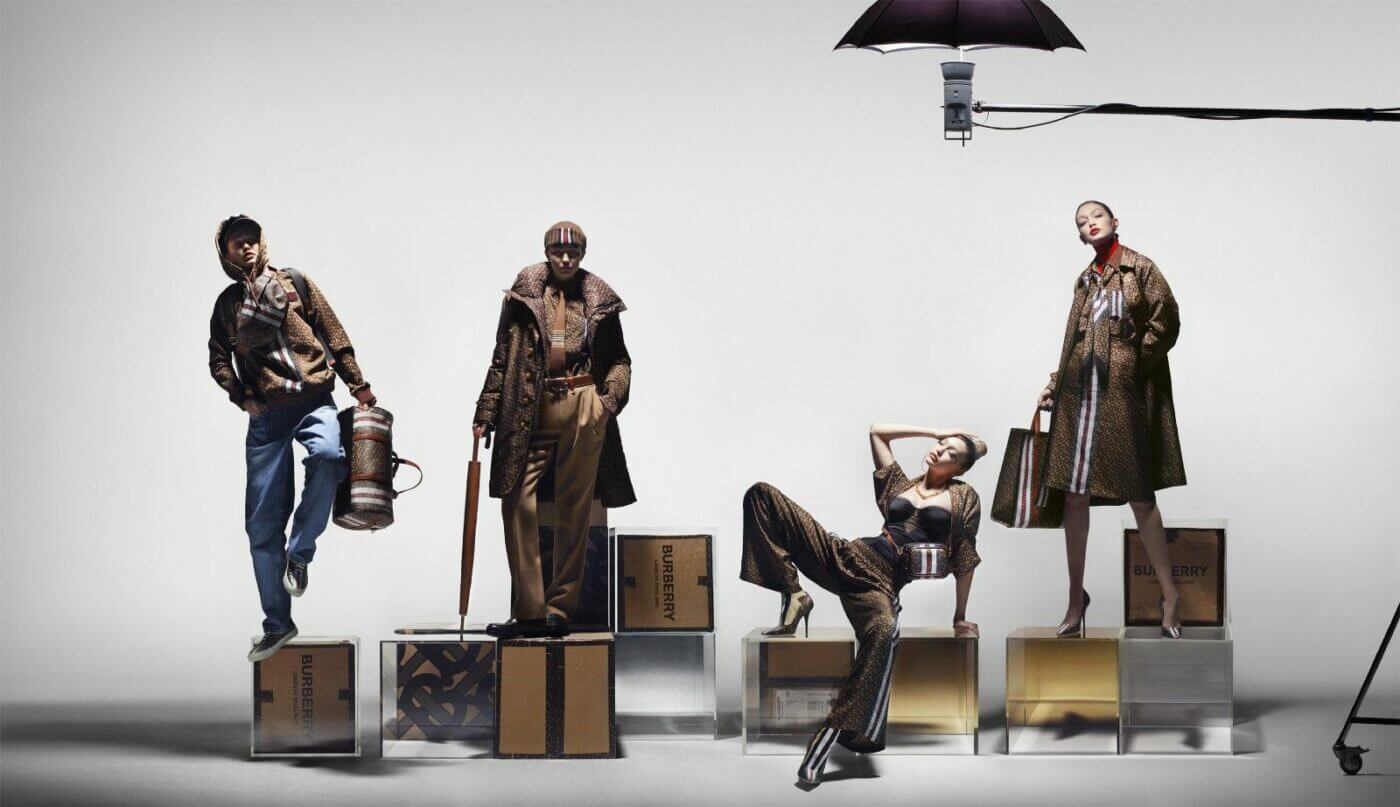 Ralph Lauren is another pioneer seeking to establish legitimacy on this platform by running a campaign tied to the U.S. Open tennis championship starring actress Diana Silvers, who played in the series "Booksmart". The campaign goes hand in hand with a challenge, "#WinningRL", which encourages users to create and publish videos in which they are winning. In this way, the brand is stepping up its efforts to deepen its conversation with a younger generation that, according to Bain & Company, will account for 10% of luxury consumers by 2025. This initial online event might be followed by IRL operations, says Alice Delahunt, chief digital officer at Ralph Lauren.
Last January, the app introduced ads on its platform. After the experimental efforts of the Poshmark campaign and a few initiatives in the direction of advertisers came Tiktok's most-watched ad campaign of all time, i.e. the Calvin Klein ad starring Kendall Jenner. It scored a user interaction rate ten times higher than for the 2015 campaign featuring Justin Bieber.
In the food business, Chipotle's video challenge featuring social influencer David Dobrik also went viral and totaled 100,000 interactions and 230 million views. Looking at numbers like these, it's not hard to imagine that the platform is ready to shift into high gear!
Early adopters benefit
Much of the content developed for Instagram and Youtube is polished to perfection, which leads to the kind of high expectations that can stifle creativity. Tiktok embodies a subversive alternative that encourages interaction, unlike Instagram or YouTube, where users consume content in passive mode.
The cost of influencer marketing on TikTok has been lower for "early adopter" brands. For instance, the ad agency MC Projects recently said that influencers invoiced 50 to 70% less for their content on TikTok than on Instagram.
Having initially focused on the user experience, Tiktok is now openly trying to win over brands and promoting its "For You" feed that facilitates discovery by other users. Having rejected algorithms based on clicks and views, the platform – so far – has enabled client brands to generate higher growth in the number of followers than its rivals.
To do well in a space where spontaneity rules supreme, brands that learn to "speak the lingo" have a better chance of getting the attention of a generation that hates advertising… but loves videos!
For further details, consult NellyRodi's Beautylab Printemps-Eté 2021.
Cover: Diana Silvers / TikTok Campaign for Ralph Lauren