Narrative Brands
Décryptages
In a day and age where entertainment reigns supreme, brands are adapting and developing new formats to attract, inspire and engage their community. Thanks to retail staging and user interaction, shopping has evolved into a form of entertainment in its own right.
For brands, the concepts of « interactivity » and « narrative branding » are becoming the biggest new attention-getters, even more engaging than storytelling. Seeking to fascinate and create an impression of rarity, retailers orchestrate and incorporate bona fide visual entertainment into their path-to-purchase. The objective of this modus operandi is to maximize the entertainment factor.
« Going backstage » to sell collections
One leader in this respect is NTWRK, the e-commerce streetwear app. Since its 2018 launch, it has revisited the « shoppable show » by allowing platform users to purchase exclusive objects while watching episodes live. The concept of this experiential brand, whose slogan is « shop at the speed of culture », relies on Instagram stories starring big names in pop culture, such as Billie Eilish, DJ Khaled and Jonah Hill. As guests talk about products on the air, they are made available on the app in very limited quantities. The brand is thus able to « go behind the scenes » of a particular collection and stimulate viewers' desire to purchase.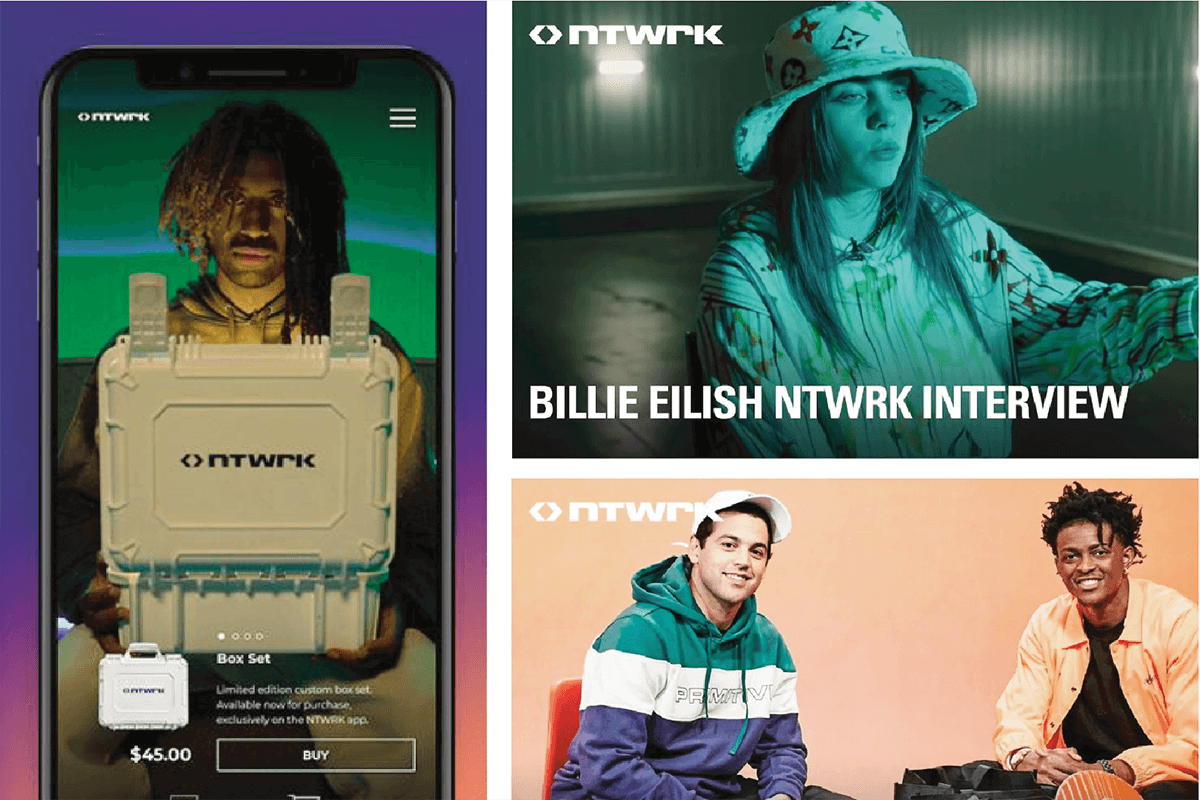 Interaction to boost user proximity
The revolution is well underway. Last October in the U.S., the dating app Tinder introduced its own interactive series, Swipe Night, whose apocalyptic story lines depend entirely on the user's choices and lead to virtual matches. The familiar « swipe » gesture is used to choose between different dystopian adventures instead of prospective dates. Do you want to spend your last hours on earth with friends or by yourself? Would you rather have a first-aid kit or a bag of Cheetos? Each decision made during the adventure alters the outcome in terms of potential matches.
According to Tinder, « Swipe Night » boosted user engagement by between 20% and 25% and matches were up 30%.This ingenious concept is not unfamiliar to the Netflix video-on-demand service which, in 2018, aired its first interactive film, Bandersnatch, as part of its Black Mirror sci-fi series.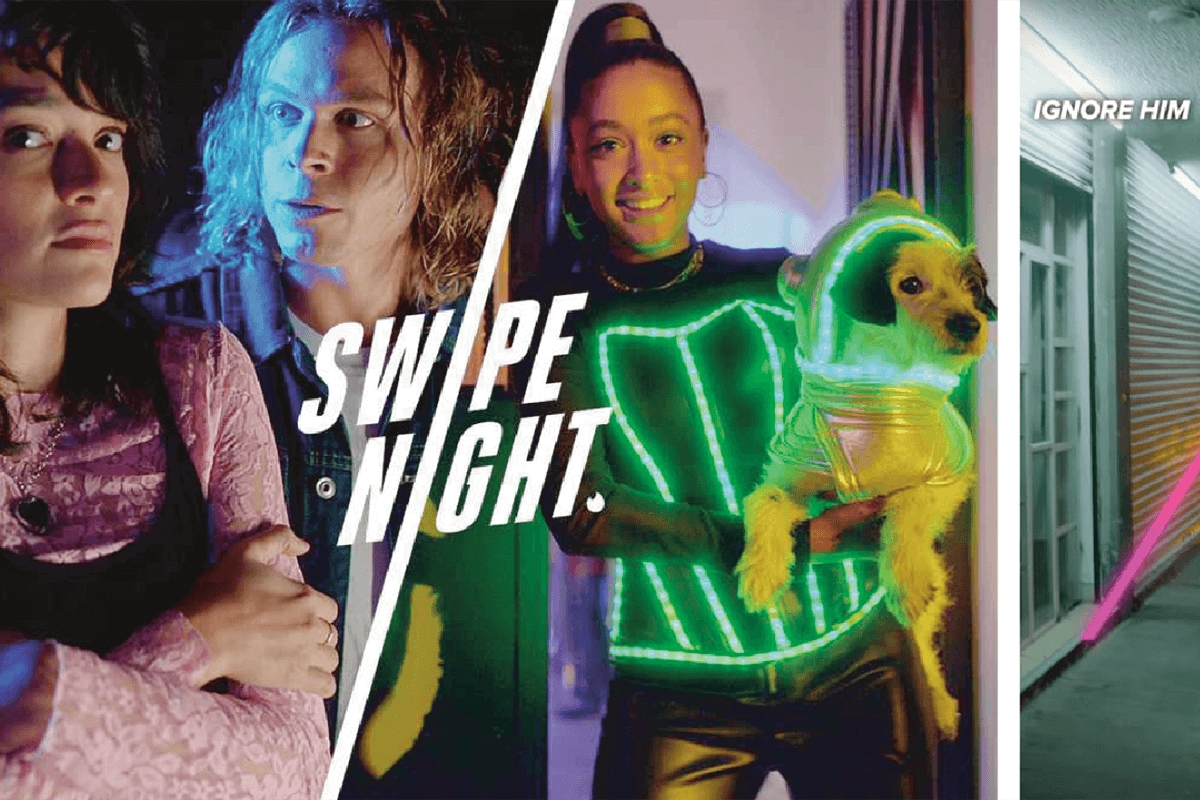 Targeting new consumer segments
Another case in point is the Mailchimp email marketing platform and its « business entertainment platform » calledMailchimp Presents, rolled out in June 2019to « celebrate the entrepreneurial spirit« . The latter features a variety of programs, such as 73 Cows, a documentary about Jay Wilde, « the first farmer in the United Kingdom to embark upon transitioning from beef farming to entirely plant based farming ». Another is 99 Problems, a short film about the world of the ice-cream business in Ireland. Wi-Findersis a mini-series about micro-entrepreneurs all over the world working from their laptop.
The game plan is to provide rich, captivating content to attract new entrepreneur-type customers, especially those less familiar with email marketing platforms.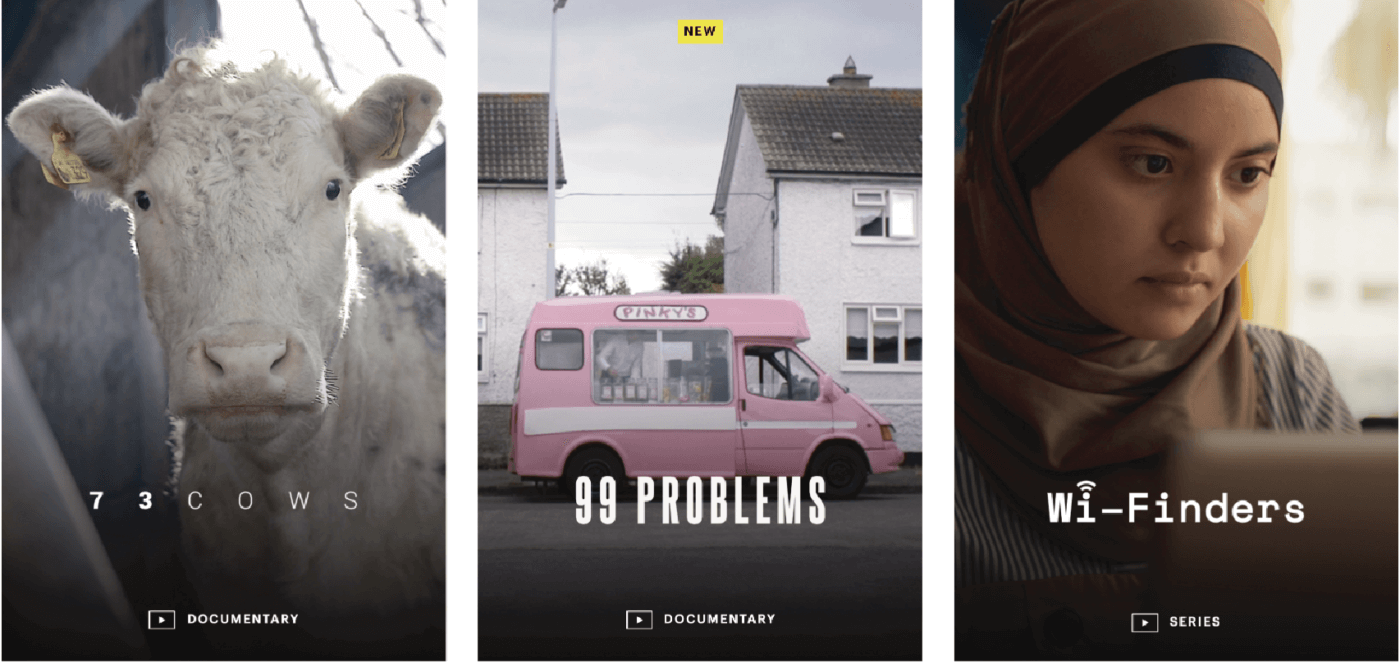 Inspiring while triggering purchases
In women's fashion, narrative and directly shoppable campaigns have been around since 2015, when the U.S. brand Kate Spade released its « Miss Adventure » video ad series. It featured celebrities and actresses promoting brand products and enabled users to click-to-buy any product shown.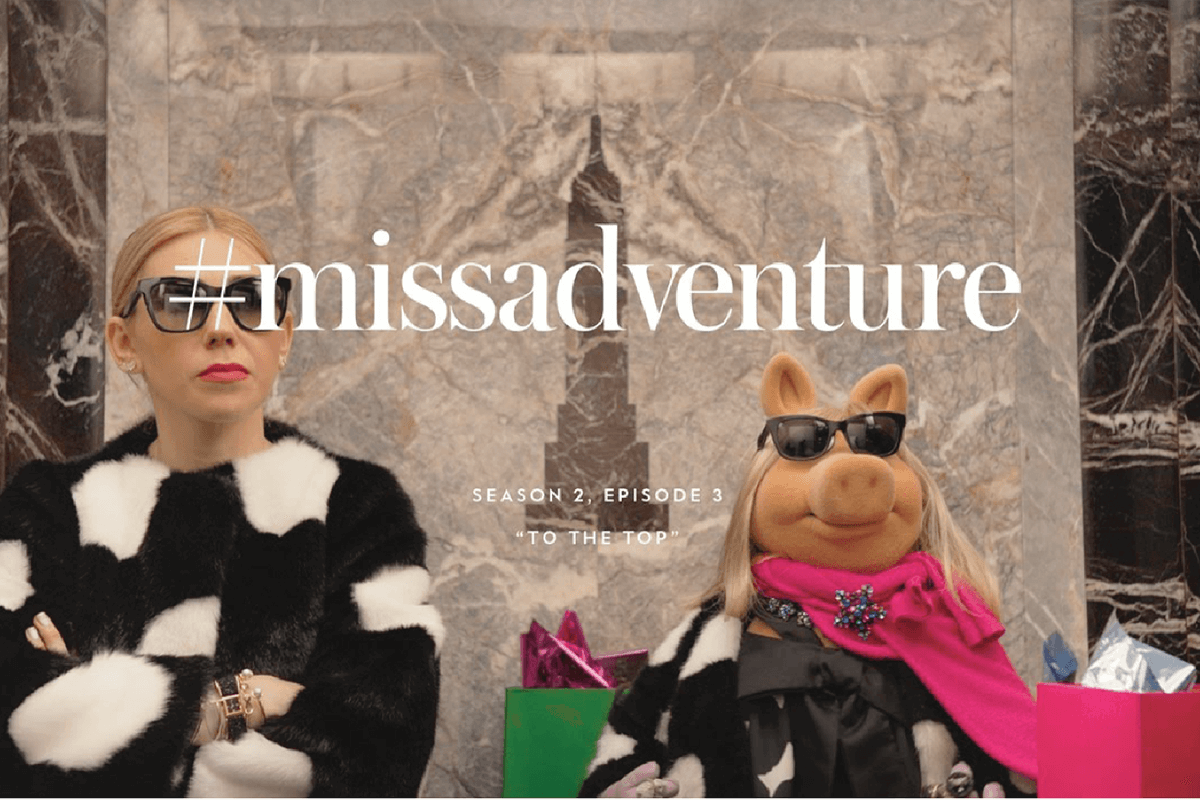 More recently, the British online fast-fashion retailer Missguided teamed up with the Love Island reality TV show to attract attention to its products. Brand garments and accessories worn by participants are made available for purchase on the Love Island app immediately after the show.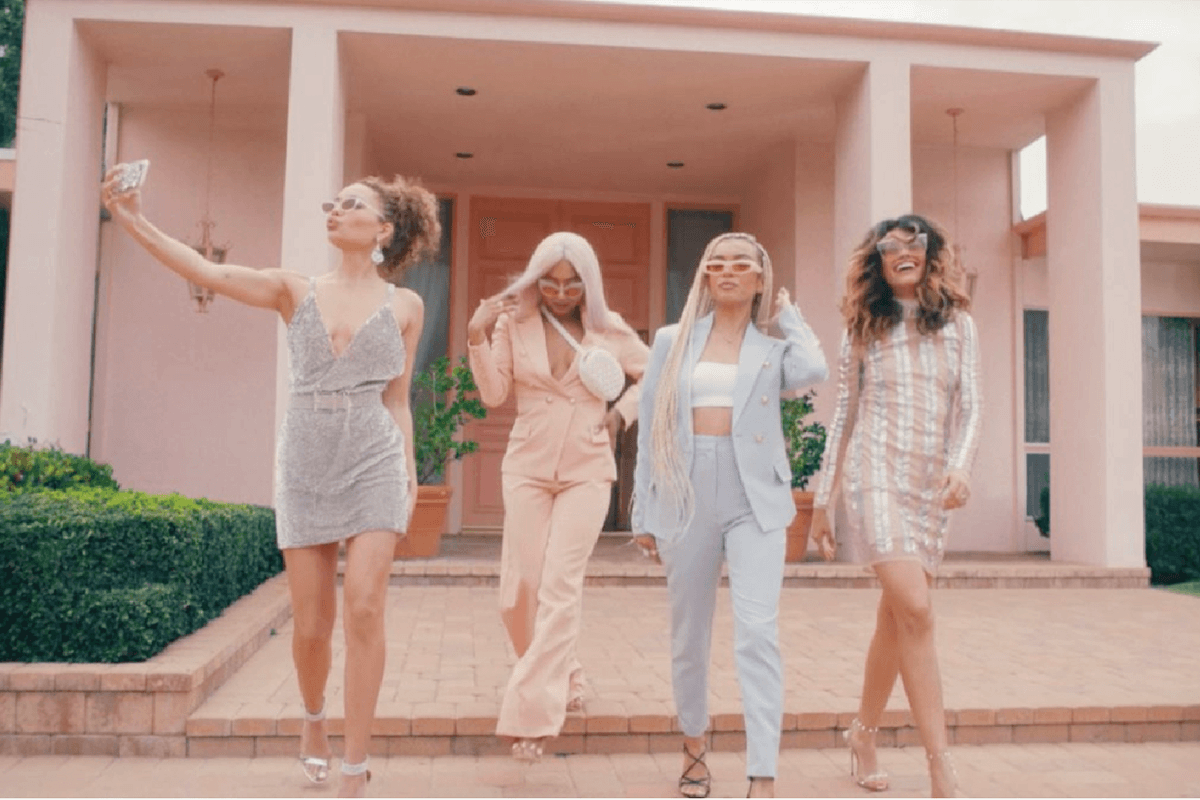 Having built shoppability into the entertainment, the campaign allowed Missguided to increase sales by 40% a week over the run of the series. According to Samantha Dover, senior retail analystat Mintel, the key to the campaign's success was integrated purchasing, which attracted young viewers while reducing the chances of their seeking similar products elsewhere. It proved to be a convincing way of triggering the urge to buy. Despite this success, the brand has seen sales plummet over the last few years.
Cover: Swipe Night