A consulting agency
for business strategy
and creativity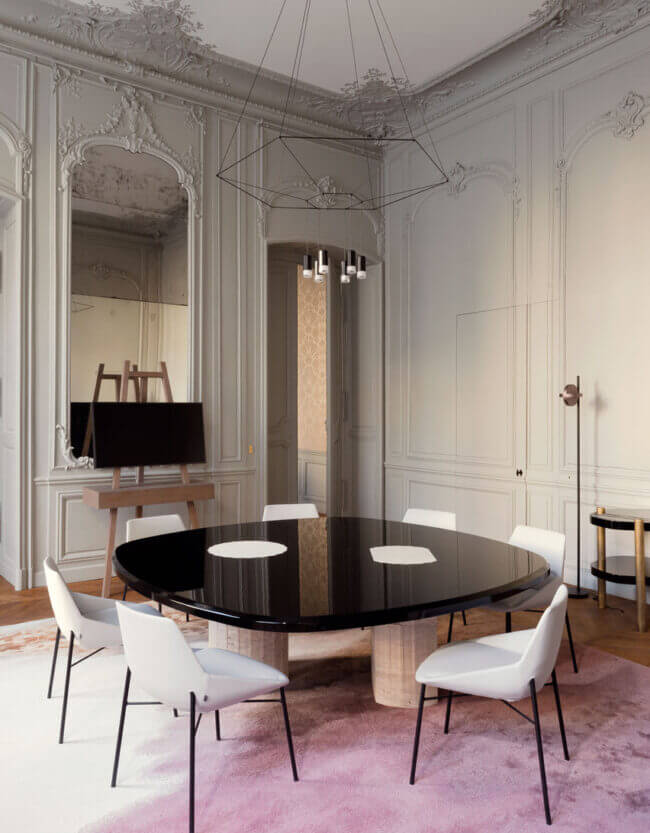 Forecasting specialist NellyRodi is an expert strategic consulting agency for the creative industries. We help businesses, their deciders and their teams – from defining their brand strategy all the way to operational deployment.
We can meet clients' objectives for results and use our creativity, engagement and conviction to help brands. In this process we apply rigorous, finely-tuned methods, putting our consumer expertise and passion for the creative industries to work enhancing brands' desirability.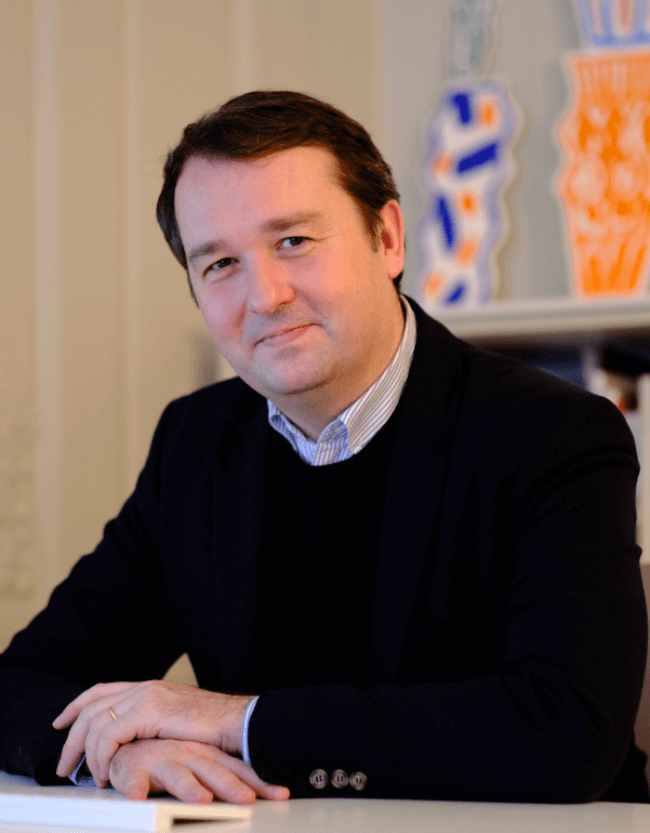 Pierre-François Le Louët
President
Pierre-François Le Louët is the President of NellyRodi.
Even very young, Pierre-François Le Louët explored art galleries and showed a specific interest in art books and contemporary art. He graduated from the Sorbonne University with a degree in history and also holds diplomas from the ESCP Business school and the Institut Français de la Mode (IFM). He began his career with L'Oréal before joining the NellyRodi agency, founded by his mother, in 2001.
Within the agency's fertile ground for creative culture, Mr. Le Louët works closely with and manages stylists, designers and photographers. He has built a network of particularly talented emerging creatives for NellyRodi.
In 2003, as NellyRodi's newly appointed President, he committed to transforming the business into a strategic consulting agency specializing in the creative industries.
In 2013, he decided to diversify his activity, launching the NellyRodi MoneyBox with investments in names such as Michel et Augustin, Horace and Etudes.
In 2018, he appointed Studio Nocc to design the space in the Hôtel Cromot du Bourg Parisian mansion where NellyRodi offices are located. This led to the opening of an experimental space, the Galerie Derouillon, where work by many of the most avant-garde artists has been exhibited.
Pierre-François Le Louët was also president of the French Federation of Women's Ready-to-Wear from 2016 to 2022, since 2016 director of the French Institute of Fashion and since 2021 of the Cité de la céramique – Sèvres and Limoges. He is a Knight in the National Order of Merit and in the Order of Arts and Letters.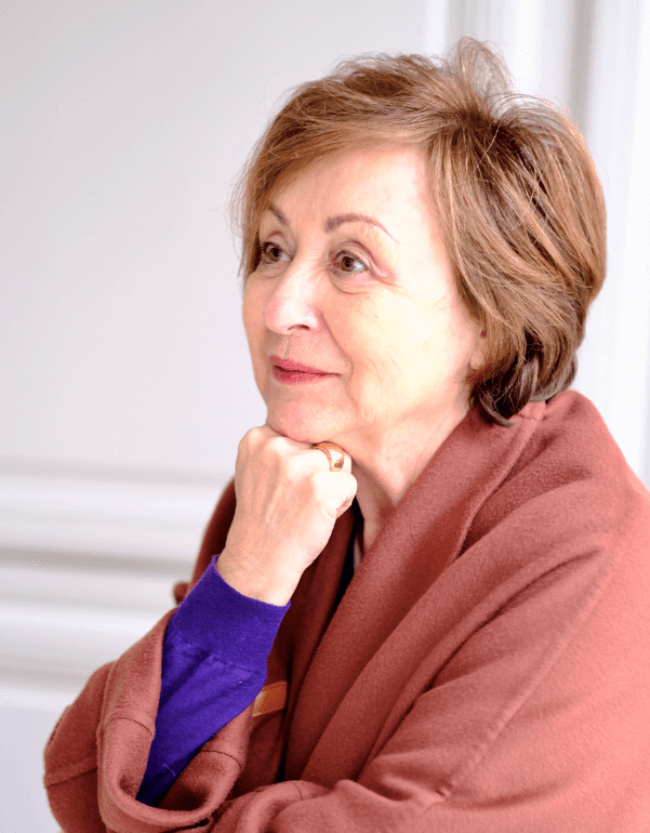 Nelly Rodi
Founder
The agency, established in 1985, owes everything to its founder, Nelly Rodi, a strong personality with a visionary outlook. Her professional history began with an expertise in textile and then a 10-year term as President of the Comité de Coordination des Industries de la Mode. The Comité, set up in the 50s, was the first ever trends agency.
In 1987, Nelly founded the NellyRodi agency's first international branch, NellyRodi Japan.
In 1993 she introduced a unique, innovative method of working that combined creativity with marketing and consumer attitudes to explain how trends start and how consumers view them.
Throughout her career, she has sought to promote contemporary creation by supporting numerous artists, designers and craftsmen.
Until 2009 she directed the creative process of NellyRodi publications. Today she remains active as an administrator and is a shareholder.
Throughout her career, Nelly Rodi has always favored the transmission of her passion for creation by holding various administrative positions, notably at the Institut Français de la Mode, ENSAD, ENSCI-Les Ateliers, La Fabrique and ESCP.
Today she is still an active member of the governance as President of the Supervisory Advisory Board. She also chairs NellyRodi SA, and is a shareholder of Trendlab SAS.
She serves as Delegate to the President of the Chambers of Commerce and Industry (CCI) for the Ile-de-France region, and as Delegate to the President of the CCI for Paris, in charge of the creative, fashion and design industries. She is also Co-president of the R3iLab Innovation Network and a member of the Administrative Councils for La Fabrique School and the Comité d'Echanges Franco-Japonais. Nelly Rodi is an Officer of the Legion of Honor, in the National Order of Merit and in the Order of Arts and Letters.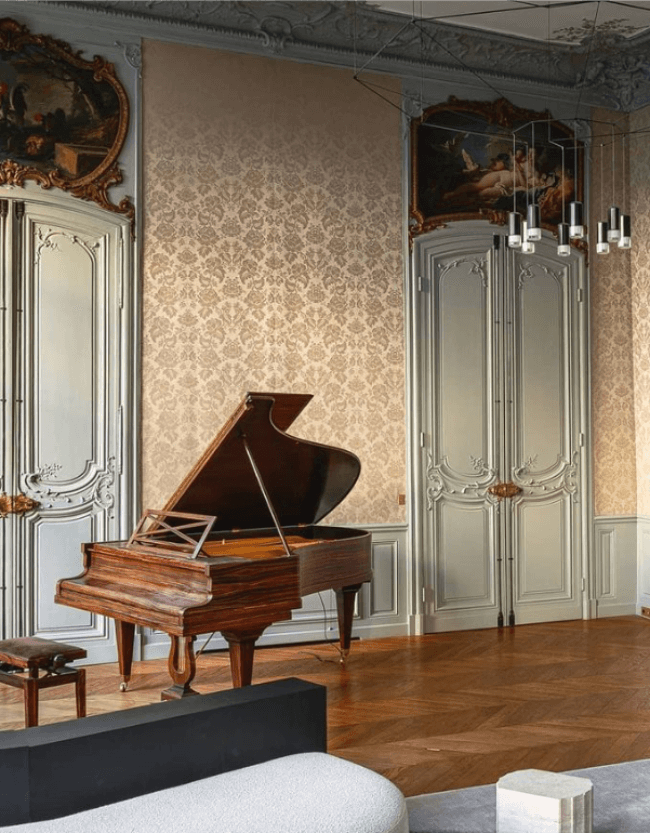 The Hôtel Cromot du Bourg
After many different lives, the Hôtel Cromot du Bourg took on a new identity in 2016 as the location for NellyRodi's Parisian offices.
Listed as an historical monument, the Louis XV style building has additions from the 19th and 20th centuries and a rich, varied past. In 1735, Claude Gallerand, the head of King Louis XV's orchards, built the first home on market gardeners' land. The building was next transformed into a mansion by architect Jean-François Chalgrin, and a century later, Camille Pleyel used the space as a piano factory. This was also where her friend Frédéric Chopin gave his first public concert on 25 February 1832. In 1855 a lithography and then a photography workshop were set up in the building, bringing the creative dimension of the printing professions. At the end of the 19th century the building belonged to brothers Eugène and Auguste Dutuit, famous art patrons and industrialists from Rouen. They later bequeathed the building and their art collection (now exhibited in the Petit Palais Museum) to the French nation. From 1919 to 2020 the buildings housed, among other tenants, the federation of pearl and precious stone merchants.
Today the NellyRodi agency coordinates four different spaces to encourage meetings and dialogue between creative industries professionals: the consulting agency, the Derouillon art gallery, the FairlyMade x NellyRodi fabric library, and reception rooms.
"Our goal is to tune in to the modern world's flow of creative energy and to create an ecosystem dedicated to forward-focused innovation. In this prestigious, historically important space we also strive to bring together the required expertise to produce, circulate and pass on creative intelligence, and to pair creative professions with brand and industry performance in the arenas of fashion beauty, design, lifestyle and digital technology." Pierre-François Le Louët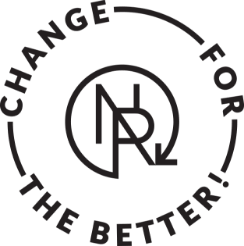 The NellyRodi CSR Charter: Change for the better
Like many businesses, the NellyRodi teams have chosen to accelerate their activities and commitments to promote sustainable development.
At the end of 2018, NellyRodi decided to launch its in-house and external CSR program, Change for the Better, led by Vincent Grégoire, the agency's Insights Director.
The NellyRodi Change for the better program comprises several tools:
The creation of a pool of experts to assist teams within the agency and its clients in transitioning to more virtuous models:
– Adapta and FairlyMade for sourcing issues,
– Digital for the Planet for reducing digital technology's environmental impact,
– Front de Mode, which groups numerous fashion brands with a shared passion for sustainable fashion,
– Tekyn, which presents new technologies to reduce the size of collections and improve their performance, and
– Get Real, which helps brands as they shift to a responsible business model.
Overall goals also include:
– Reducing the number of publications,
– Using new types of paper and new, less polluting inks and, of course, the launch of a new expanded digital format, and
– Creating and sharing in-house CSR training.