Our purpose :
IMAGINE AND SHAPE THE FUTURE OF THE CREATIVE INDUSTRIES TOGETHER
OUR MISSION
1.
Encourage innovation and sustainability among our clients
Help our clients develop virtuous strategies, products, and customer experiences using our own responsible tools and methods.
2.
Help our teams grow and develop a culture of sustainable development
Support and assist the development of CSR skills among our employees and work with our suppliers to improve the environmental impact of our products.
3.
Promote a virtuous vision of the creative industries and encourage the emergence of new talent
Develop a network of responsible young talents and experts in the creative professions and encourage diversity, inclusion, and active participation in collective actions.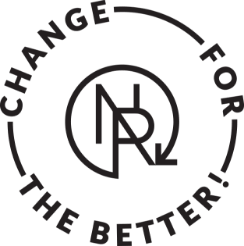 NELLYRODI CSR GUIDE: CHANGE FOR THE BETTER!
With the aim of defining our key challenges and accelerating our actions and commitments concerning sustainable development, we launched in 2018 our CSR program « CHANGE FOR THE BETTER ! ».
Vincent Grégoire, Consumer Trends Insights Director at NellyRodi heads this program and leads our Supervisory Advisory Board, which brings together various players in our ecosystem (employees, customers, institutions, innovative solutions, suppliers)
The mission of these meetings, which broach numerous subjects – creation, manufacturing, production, distribution, supply, legislation, communication – is to propose solutions in order to improve CSR at NellyRodi and among our clients.
The "CHANGE FOR THE BETTER!" program includes several internal and external proposals:
Establish a pool of experts to support and assist the teams of our agency and those of our clients in the transition to sustainable development models
Review our trend books in eco-design mode
Improve wellbeing at work and implement regular satisfaction surveys
Implement a more virtuous approach to waste management
Establish good digital practices
Define a travel and appointment moderation policy
Arrange in-house coaching sessions concerning today's sustainable development challenges to ensure more expert transmission
Organize inspiring cultural encounters and outings for our teams
Speak at events, conferences, and masterclasses organized in our partner schools, associations, and federations
Invite schools to our premises to raise awareness about sustainable development
Support environmental protection actions
Surveys of our customers and suppliers.
Monitoring of the company's environmental performance.
Monitoring of the agency's philanthropic policy.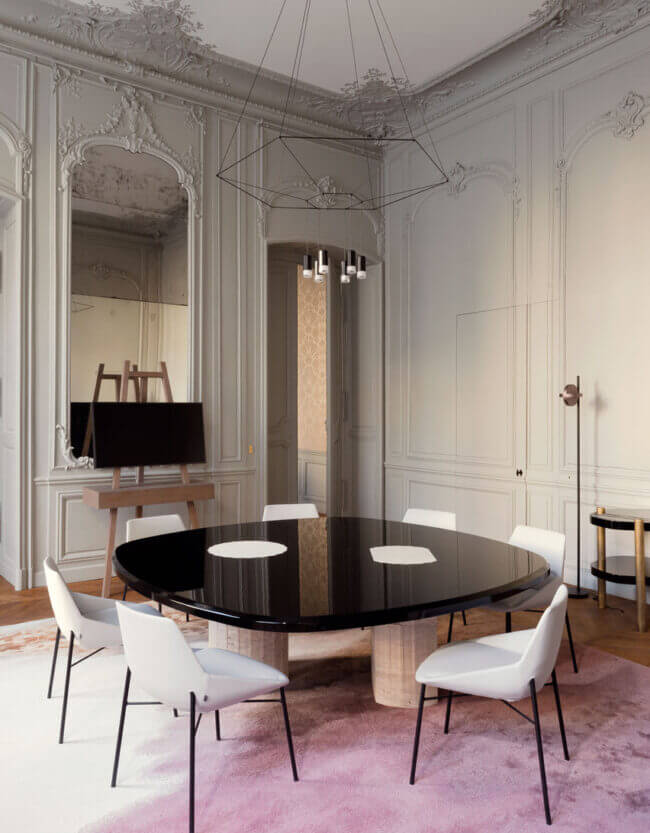 OUR STAKEHOLDER ADVISORY BOARD
MISSION
We know the road ahead is long, this is why we need a collective to help us move forward and ensure we become the best version of ourselves. The Stakeholder Advisory Board is responsible for helping us step back to gain perspective on our social and environmental actions aimed at the creative industries.
PEOPLE
A community of creative industry talents united around a common commitment: do better together.
TIMING
The committee members meet three times a year in our offices.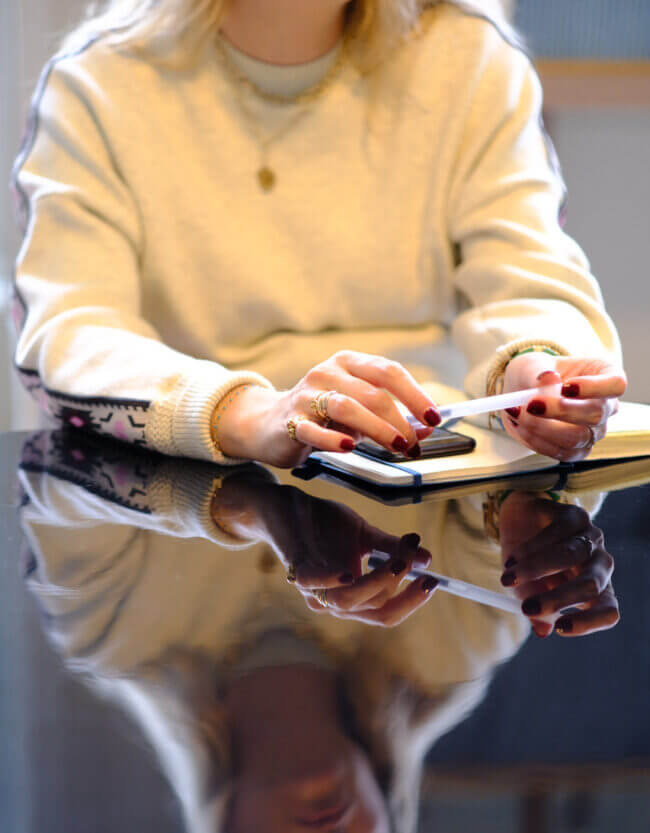 OUR SUPERVISORY ADVISORY BOARD
MISSION
Our Supervisory Advisory Board is responsible for reviewing the company's strategy along with its economic, social, and environmental performance.
PEOPLE
It is composed of a community of decision-makers hailing from the creative industries and chaired by our founder, Madame Nelly Rodi. It includes the representatives of the three shareholders and usufructuaries of Trendlab SAS: Pierre-François Le Louët, Nelly Rodi SAS (represented by Mrs. Nelly Rodi), Parfires (represented by Mr. François-Xavier Bertin).
TIMING
The board members meet three times a year in our offices.
MEMBERS
Nelly Rodi

Founder of NellyRodi

Pierre-François Le Louët

President of NellyRodi

Stéphane Distinguin

Founder & CEO of Fabernovel

Marion Pujo-Valentin

Former Global VP Top Executive Development of a world leader in beauty

François-Xavier Bertin

Founder of Sociétés Hotelières