NellyRodi, more than a family adventure
Nelly-Claire Rodi was born in Angers in 1943. Her father was a business executive, and her mother was Swiss, but so enamored of France that she acquired French nationality, became the mayor of her village in the Paris region and ended her political career as a senator. From her socially conscious mother, Nelly-Claire inherited a fighting spirit. She became a woman with a strong personality and a visionary outlook who always wanted to use her voice to defend creativity and the dialogue between disciplines and opinions. And she earned her stripes working side by side with prominent leaders.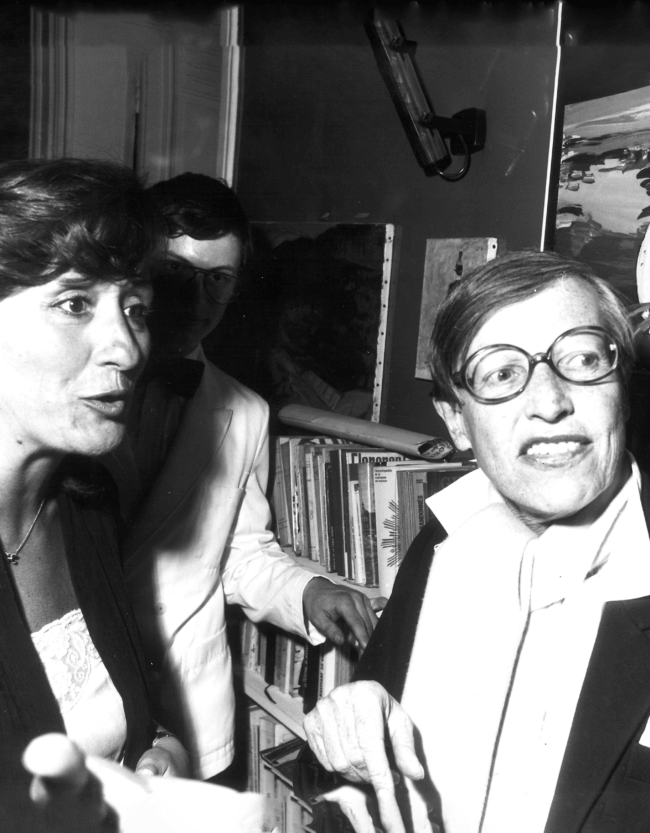 "There are signs in the collective unconsciousness, it's never an accident if things emerge at the same time."- Nelly-Claire Rodi
Nelly-Claire began her professional career in 1963 as a design apprentice at Prisunic under Denise Fayolle, the originator of the "Prisu style" which epitomized France's emergence as a consumer society in the 60s. At Prisunic she discovered a fashion industry being developed to make attractive goods accessible to the greatest number of people. During that time she earned a diploma in textile engineering and then went on to hone her textile expertise as a fashion assistant in Woolmark's Paris offices.
Appointed Fashion Director for the International Institute for Cotton in 1967, Nelly-Claire created the first trend forecasting tools for weavers and manufacturers and organized events promoting that natural fiber around the world.
A meeting with André Courrèges
In 1969 Nelly-Claire met André Courrèges on an airplane taking her to a textile trade show in Frankfurt. The next day he hired her away from the International Institute for Cotton and made her the Image and Communication Manager for Courrèges, a post she held for three years. Highlights from that time include her launch of the designer's first fragrance, the creation of a magazine for the Courrèges franchises, the inauguration of the factory in Pau and organizing numerous fashion shows.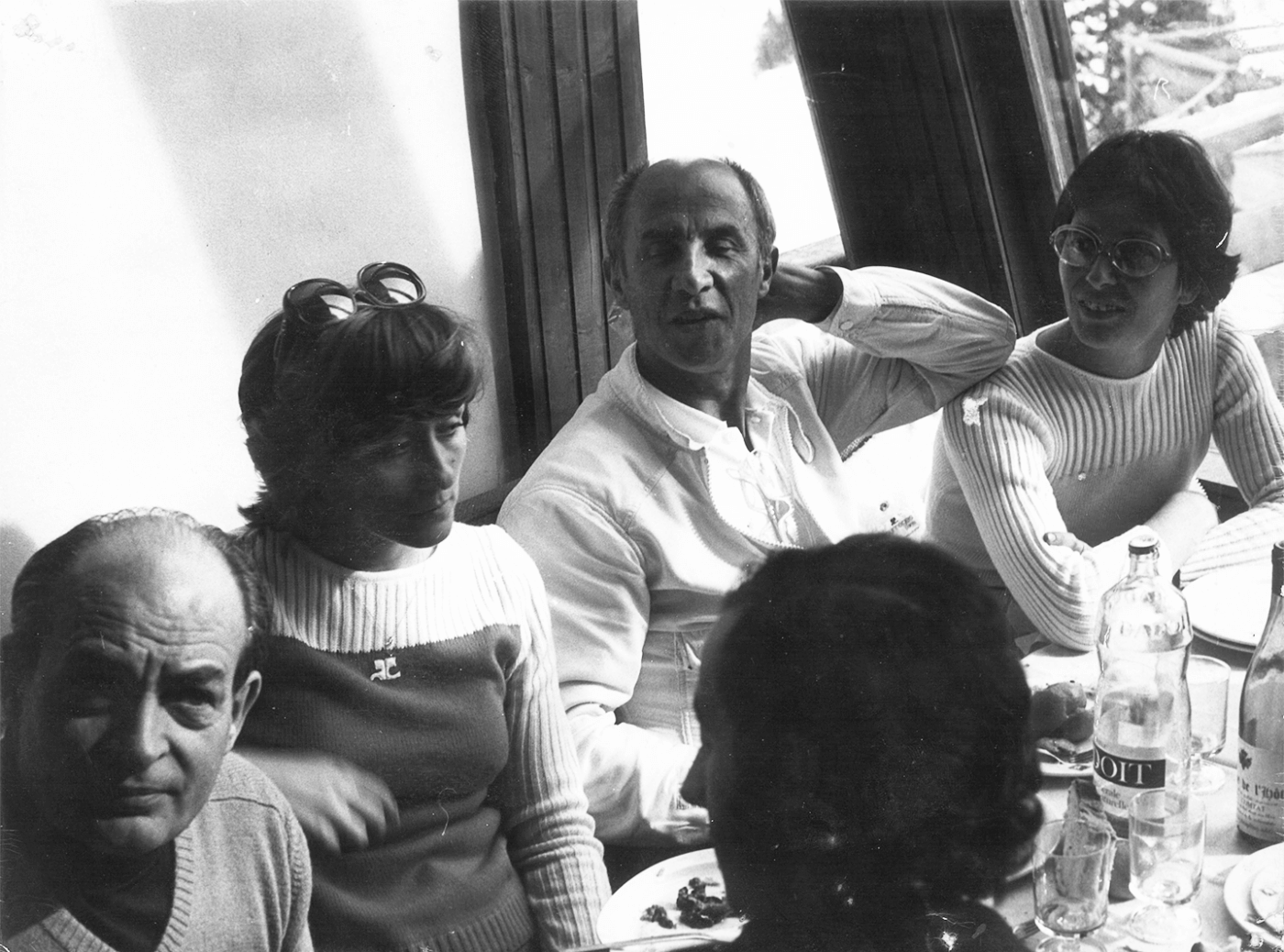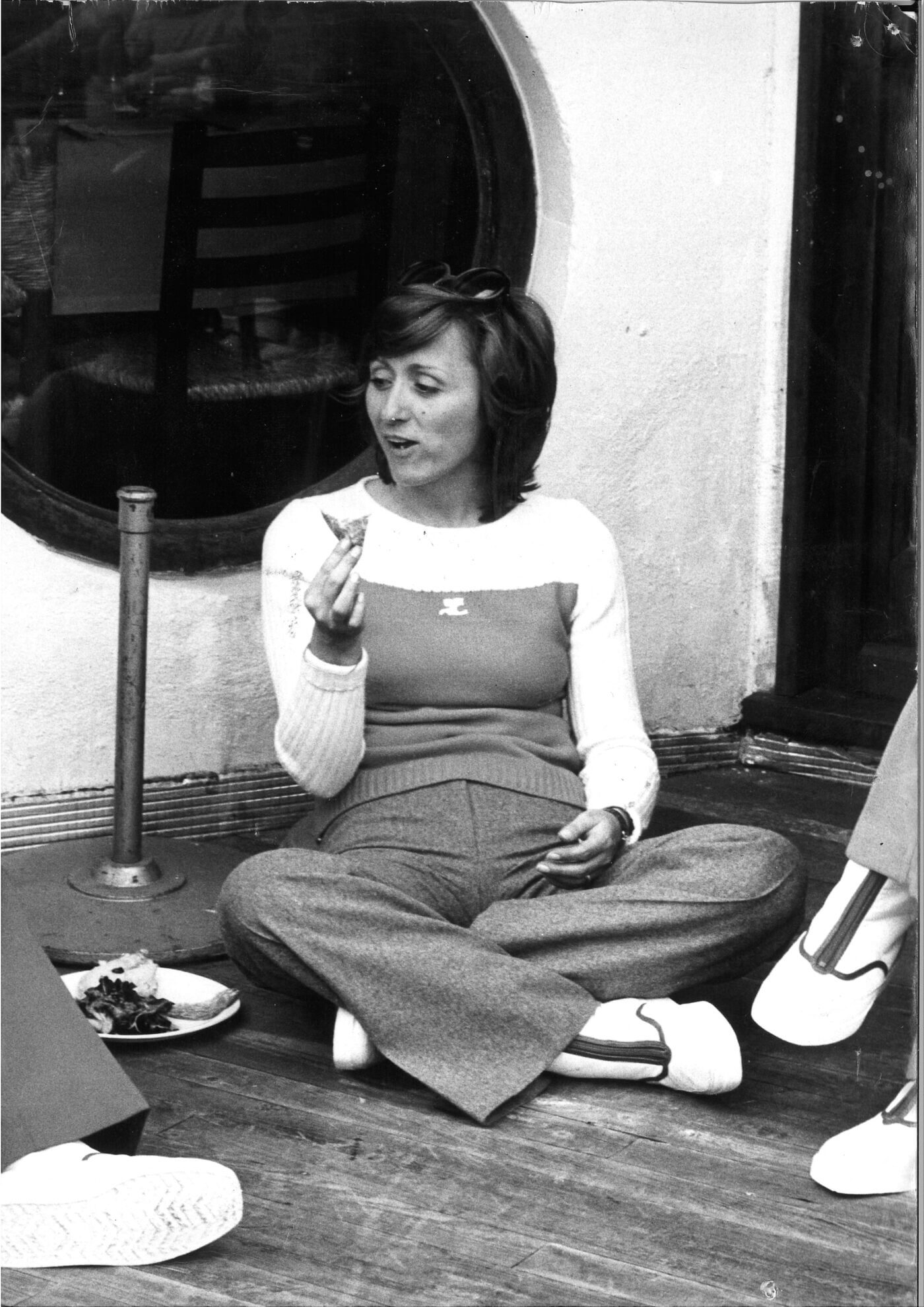 In 1973 Nelly-Claire reached an important milestone with her nomination as Director of the Comité de Coordination des Industries de la Mode (CIM), the first trends agency founded in the 1950s. With her CIM assistant Li Edelkoort, she created the first audiovisual presentations of trends and introduced the first brainstorming sessions bringing together young designers, sociologists and textile specialists. She also established the first trends forums in professional trade shows (including Première Vision). During that period, the CIM provided guidance to more than 500 international companies.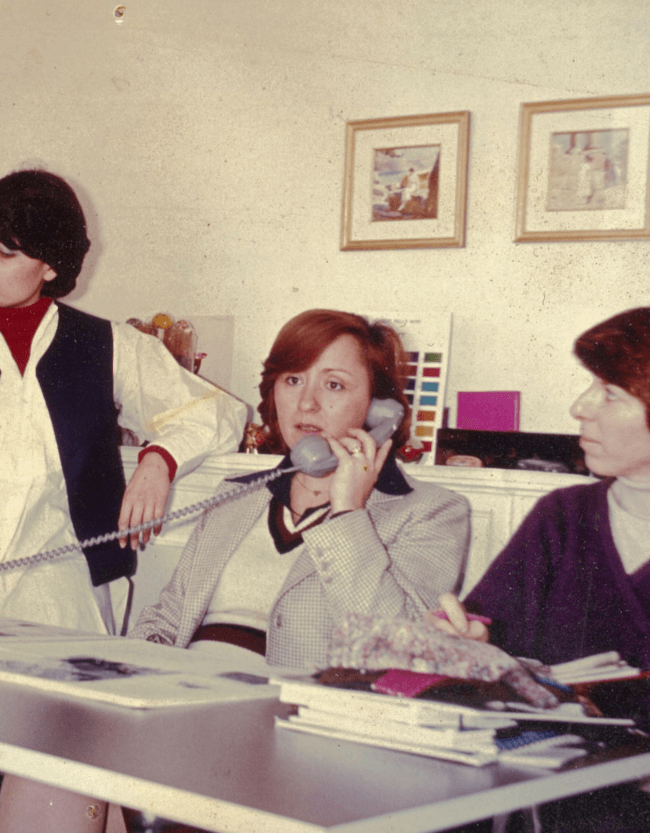 Nelly-Claire founds the NellyRodi trends agency
In 1985 Nelly-Claire left the CIM to found her own private trends agency, NellyRodi, and success was immediate. The company's mission was forecasting fashion and lifestyle trends two to three years in advance.
She innovated with an original working method built on crossing design, marketing and consumer attitudes. In addition, she expanded her fashion trend detection techniques to encompass individual lifestyles (beauty, home decor, design, food, art de vivre) to help brands understand the times and create their futures. 
In 1986 Nelly-Claire had become convinced of the value of combining the design and marketing professions, and she trademarked the Marketing Style® term. With this move, she and her teams quickly learned how to work in design/marketing pairs to better meet the needs of their clients. And to delve even deeper into possible future scenarios, she put them in touch with philosophers, sociologists, artists and other experts.
A Japanese branch opens
In 1987 and without a local partner, Nelly-Claire opened an office in Japan; and throughout the 1990s she developed a vast network of agents around the world. NellyRodi trendbooks would eventually be distributed in 20 countries, and today the agency is a world leader in trend forecasting.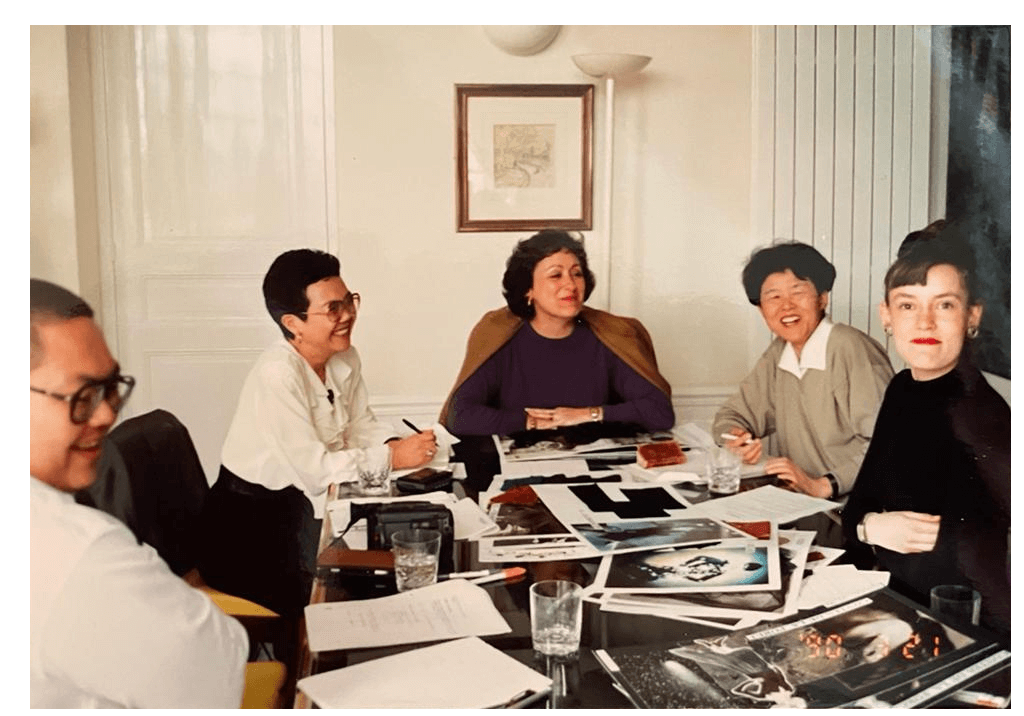 The CIM closed in 1989, and NellyRodi naturally bought the archives and client list. In her role with the CIM, Nelly-Claire had been regularly connected with multiple government commissions, resulting in the creation of the Institut Français de la Mode (IFM) and the Fashion Museum in the Louvre Palace.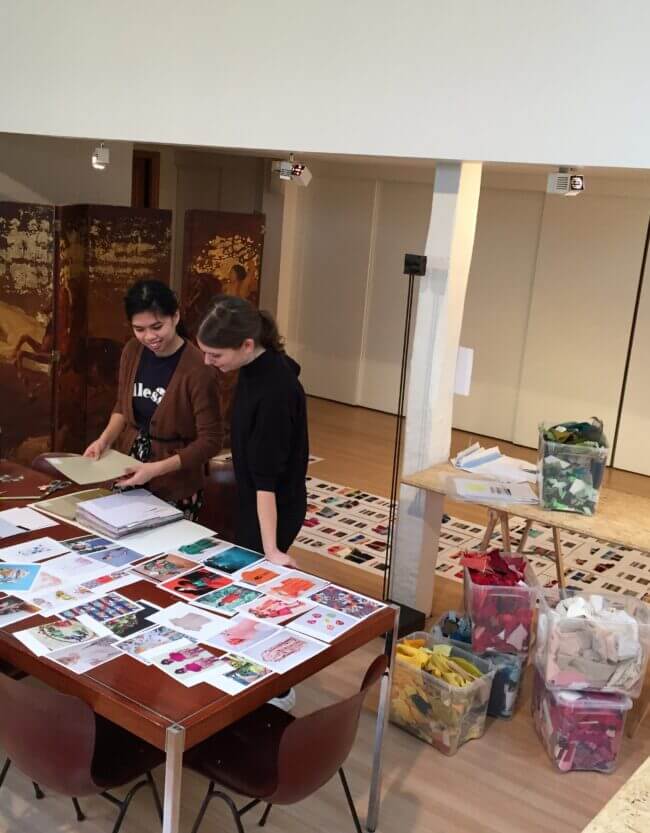 Creating trendbooks
That same year NellyRodi published her new trendbooks. They were designed as big directories filled with photos, color palettes, sketches, collection drawings and reference images. More than 1,000 clients, especially in the United States and Japan, used them for inspiration.
She admits, "I could have gotten it wrong ten thousand times."
See all our trend books
NellyRodi at the heart of the fashion business
In 2001, Nelly-Claire Rodi worked as a volunteer for the nonprofit Paris Capitale de la Création organization. In an effort to return a leadership role to the French capital, she worked under the direction of Paris City Hall and the Chamber of Commerce, bringing together different professionals from the fashion, accessories and home decor sectors. For several years in January and September, Paris celebrated creativity with a program highlighting the department stores, retailers, museums and professional trade shows that attract thousands of visitors and journalists from all over the world.
At the request of the Ministry of Industry, in 2003 she established R3iLab, a network for promoting innovation in the textile-apparel sector; and she served as its Co-President for 20 years. During that time she played a role in increasing initiatives contributing to the revival of those industries: building connections between designers, industrialists and startups; conducting scenario planning, organizing research missions at MIT in Boston and other activities.
The story continues
Slowly withdrawing from the business world and wishing to focus on creativity and passing on her knowledge, in 2003 Nelly-Claire turned over the presidency of the NellyRodi agency to her son, Pierre-François Le Louët.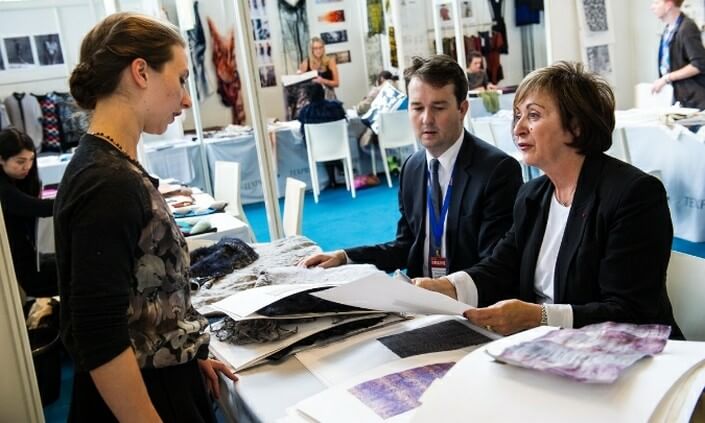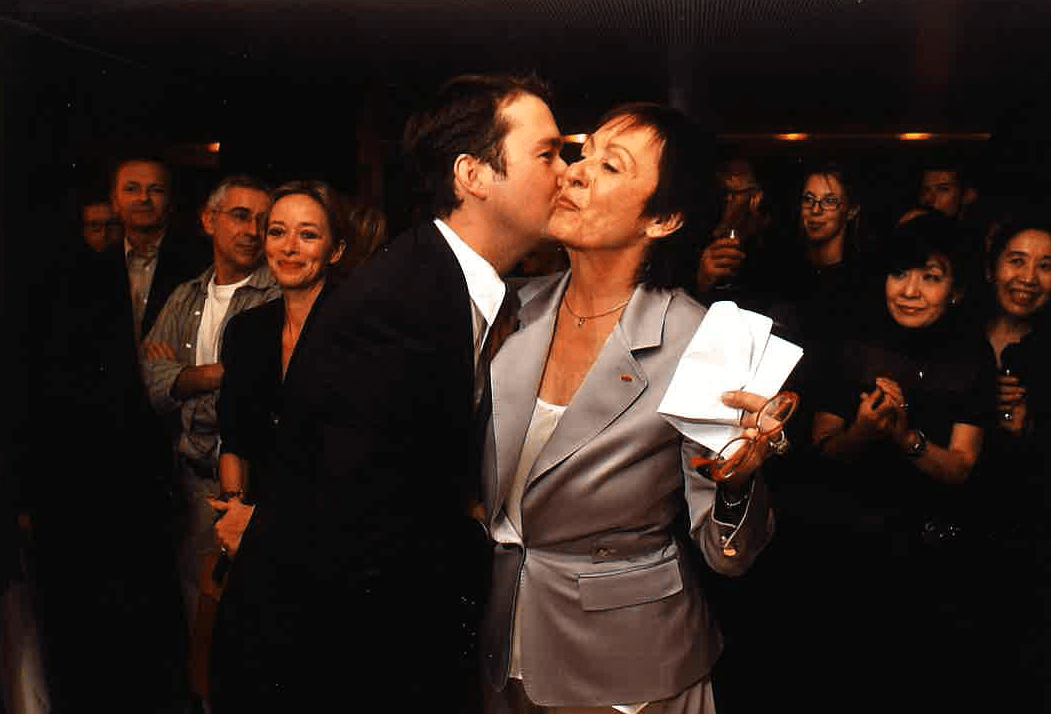 A celebrated career
In 2011, Nelly-Claire was elected Vice President of the Paris Chamber of Commerce in charge of design and fashion, a continuation of her work with government agencies. In this role, she launched the Paris Shop & Design Competition, which rewards the most attractive Parisian businesses. She is still an Advisor to the President of the Paris Ile-de-France Chamber of Commerce and Industry and very active in the French-Japanese community conversations.
She is also an administrator for numerous public and private schools: the Europe Business School (ESCP), the École Nationale Supérieure de Création Industrielle (ENSCI), the École des Arts Décoratifs Paris (ENSAD), La Fabrique graduate school and the Institut Français de la Mode.
Nelly-Claire's career has been recognized with numerous honors and awards. She's an Officer of the Legion of Honor, the National Order of Merit and the Order of Arts and Letters. She is also a recipient of the Achiever Award from Cosmetic Executive Women.
Pierre-François Le Louët,
NellyRodi's new president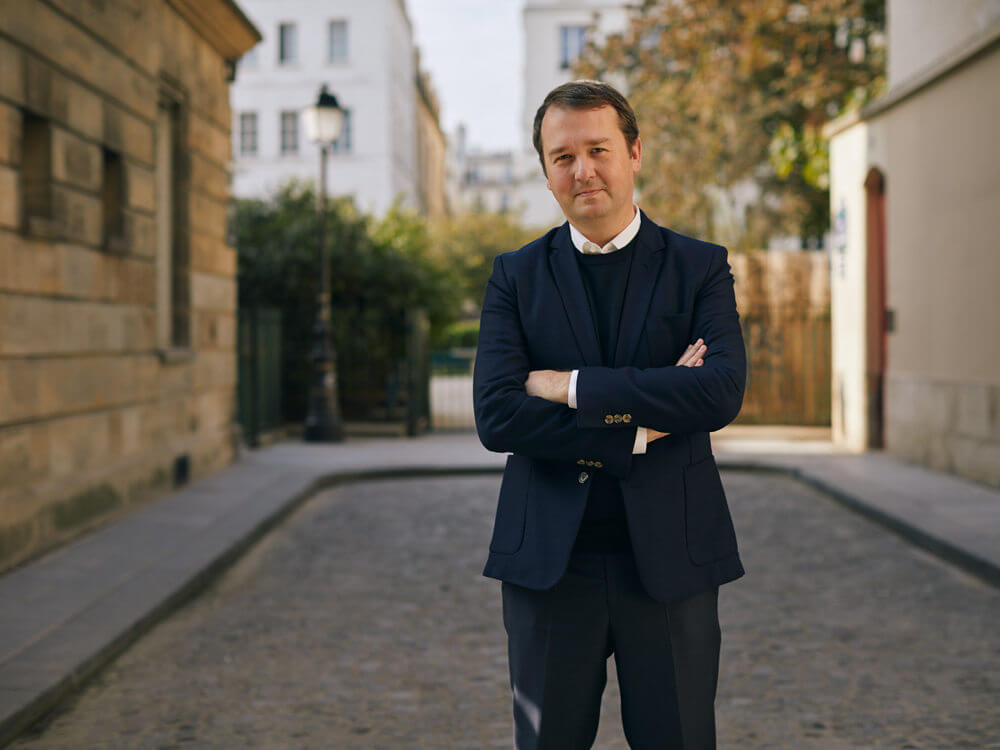 Pierre-François Le Louët was born in 1973 in the Paris region. A graduate of the ESCP, the Sorbonne and the Institut Français de la Mode, he began his professional career in 1998 with the L'Oréal marketing teams. As soon as he joined the NellyRodi agency in 2001, he began developing activities in Asia and signed several partnership agreements with Chinese professional groups.
In addition to his role as a business CEO, Pierre-François is also involved in many professional organizations. Since 2007 he has been an Administrator with the Fédération Française du Prêt-à-Porter Féminin, and he was elected its President in 2016 and again in 2019. At the end of his second mandate he was named an Honorary President of the organization.
In 2013 Pierre-François created NellyRodi Money Box, which manages investments in innovative companies. Food firebrands Michel & Augustin, Horace cosmetics and the Etudes fashion label have all enjoyed support from NellyRodi Money Box.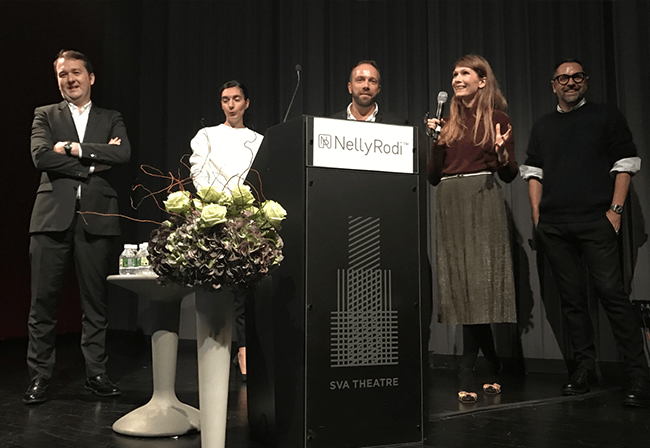 In 2016 Pierre-François turned his attention to transforming the NellyRodi design and esthetic trends agency into a consulting agency specializing in the creative industries sector.
During the same year he founded NellyRodi Inc. and set up subsidiaries in New York and Los Angeles.
Today the leading international brands make use of NellyRodi services.
NellyRodi at the Hôtel Cromot Du Bourg
In 2018 the NellyRodi agency won the call for proposals by the City Hall of Paris, owner of the sumptuous Hôtel Cromot du Bourg on the rue de Cadet with rooms listed as historic monuments. Pierre-François has since transformed the space into a hub dedicated to innovation, and it is now a frequent venue for conferences, masterclasses, concerts and exhibitions.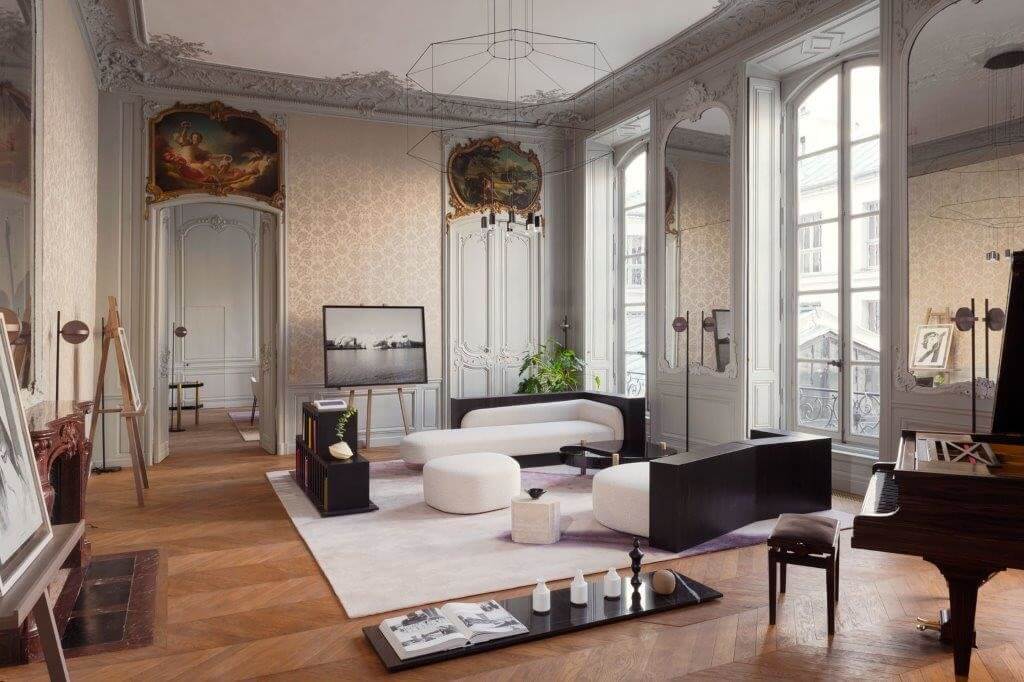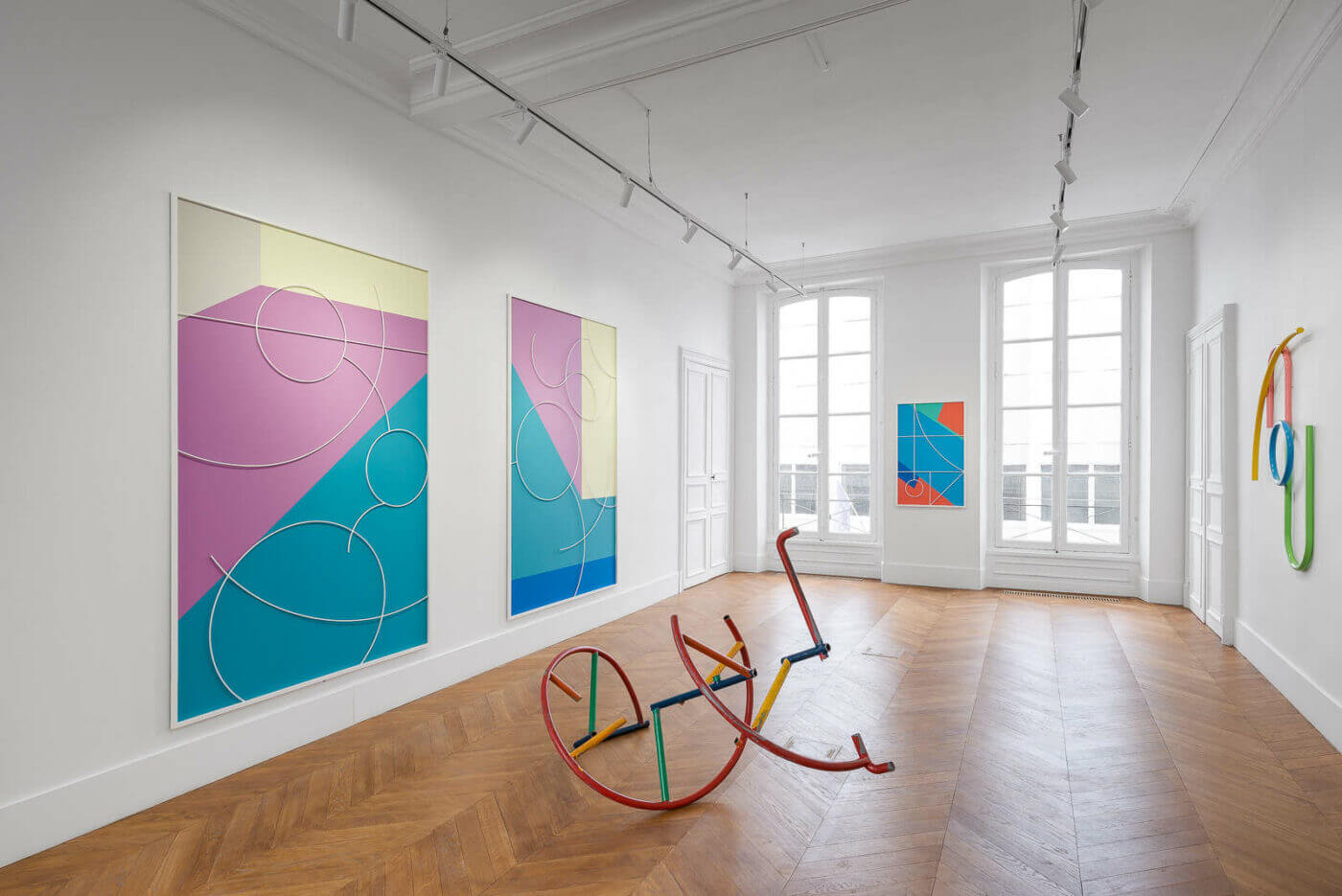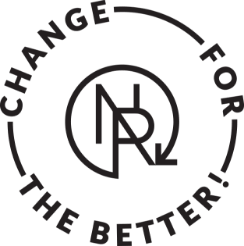 Pierre-François also launched the NellyRodi Change for the Better program to define the agency's primary CSR goals and accelerate its sustainable development activities and commitments:
The creation of a pool of experts to advise the agency's teams (and those of its clients) in the transition to more virtuous models
Eco-design for the trendbooks (FSC certified recycled paper and cardboard; organic, compostable packaging instead of plastic packaging; 100% recycled ink and a new augmented digital format)
The creation and presentation of in-house CSR training programs
Improved workplace wellbeing
Support for environmental protection initiatives
No dead stock, trendbooks are systematically recycled by ESAT L'Envol, which employs 135 disabled workers
As President of the Fédération Française du Prêt à Porter Féminin, in 2019 Pierre-François launched Traffic, the trade show dedicated to innovation, an event he later turned over to the Comexposium Group.
In 2020 he reoriented the Fédération's strategy, making education a priority and transferring the MOD'SPE school to the Ionis Group. He also played an important role in developing a new Institut Français de la Mode. The transformation's goal was to make the IFM an outstanding international fashion school with top-notch foundations in three key domains: business, savoir-faire and design. Today over 1,100 students are enrolled in the new Institut Français de la Mode. Also in 2020, he served for two years as President of France Industries Créatives, which brings together federations from the fashion, watchmaking, leather and ceramics sectors.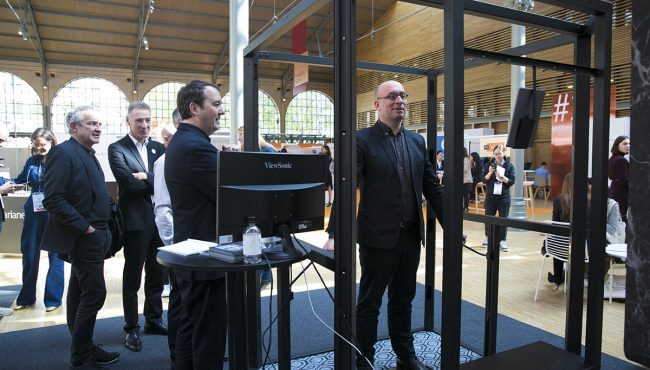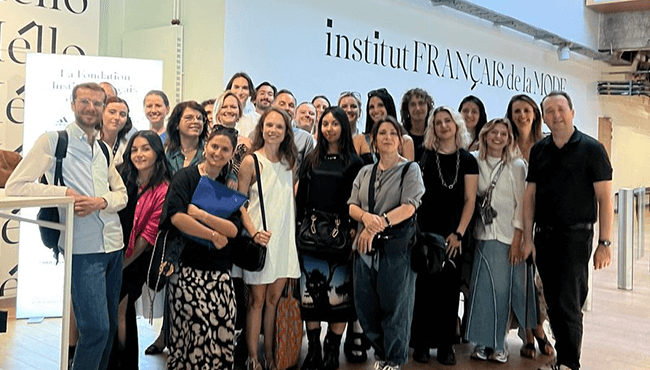 In 2021, Pierre-François launched the first edition of the Role Model event, where 20 fashion entrepreneurs give talks. He also modernized numerous international programs for the Fédération by starting popup stores in Asia with support from local digital influencers.
He has initiated two acceleration programs for young brands, Talents and Bpifrance Mode & Luxe, as well as digital projects and social and environmental responsibility programs to help French fashion brands in their digital and ecological transitions.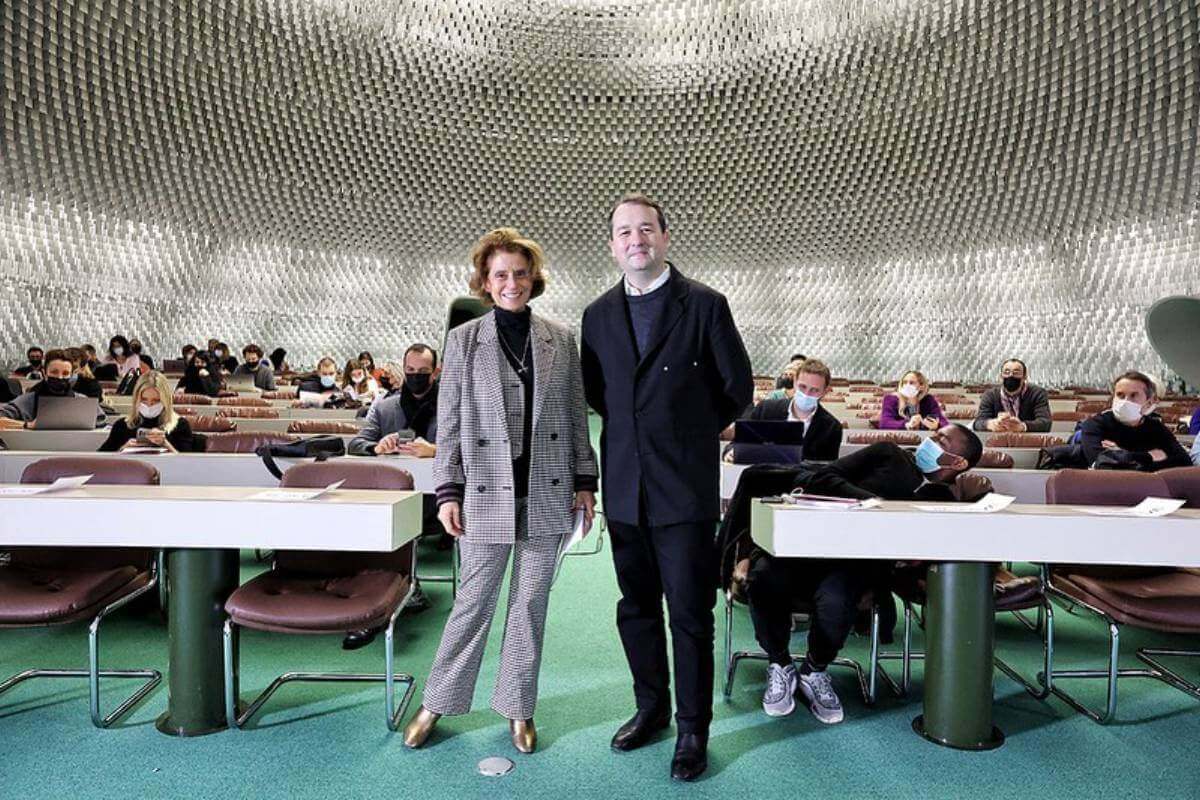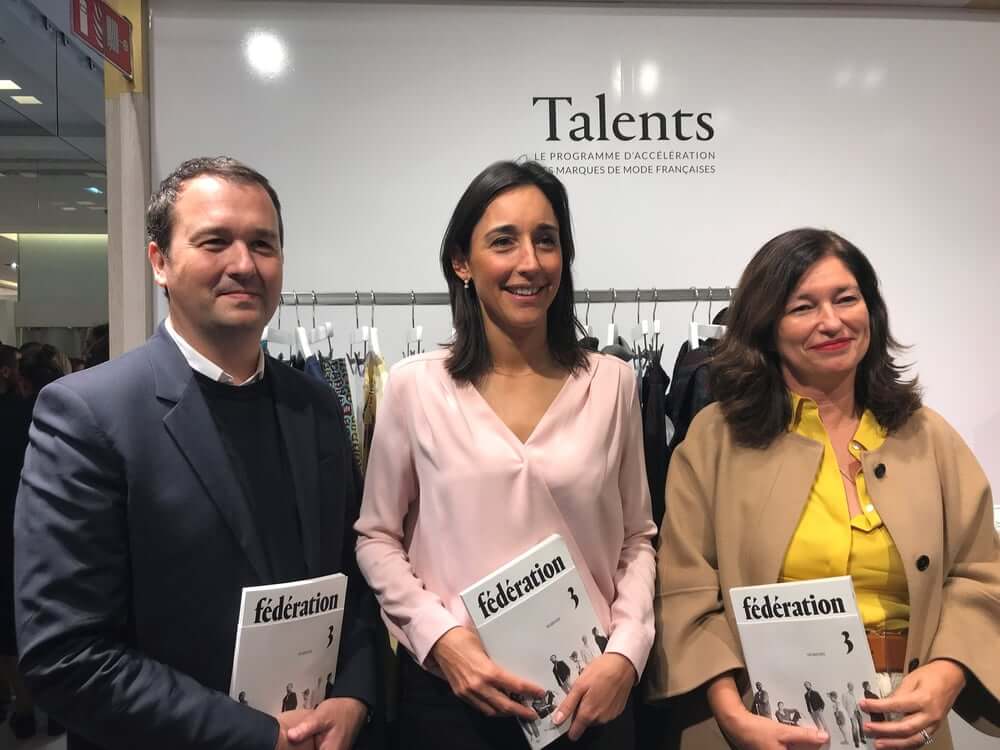 Since 2022, by request from the Minister of Culture, he has been a member of the board of directors of the Cité de la Céramique Sèvres & Limoges public institution.
Pierre-François is a Knight of the Order of Arts and Letters, and in March 2023 he was awarded the National Order of Merit.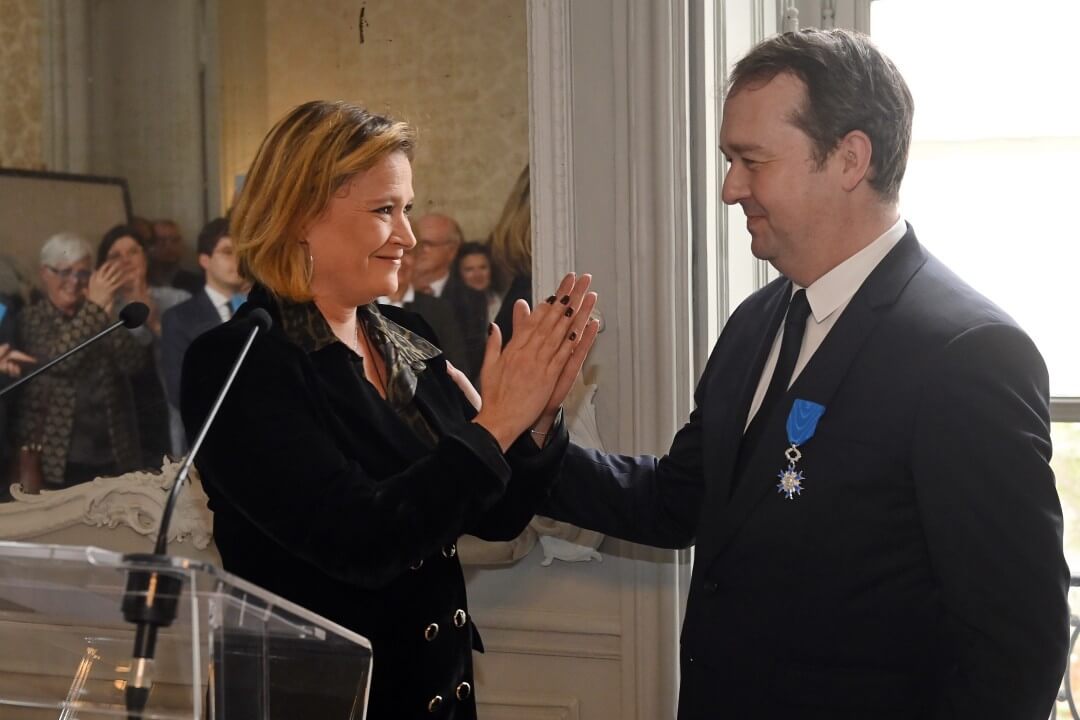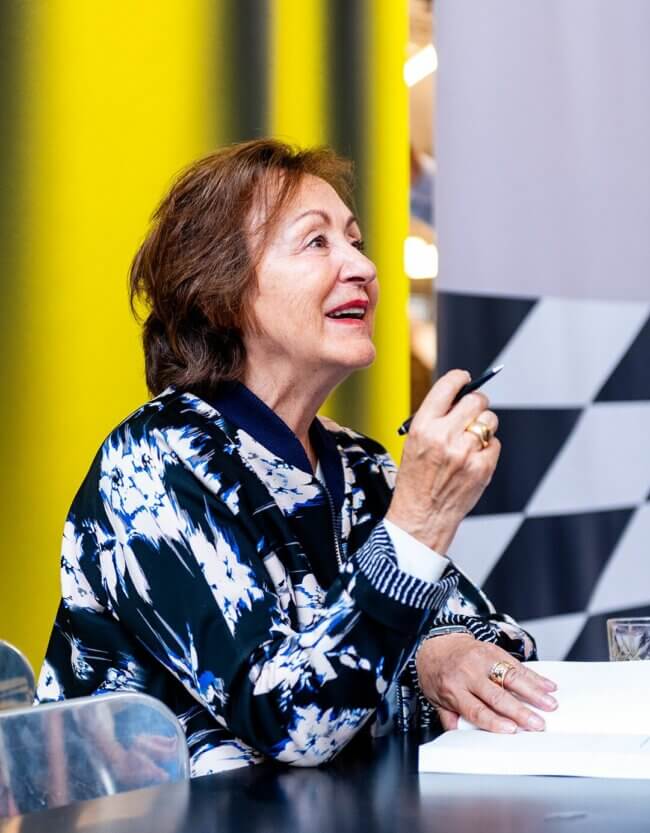 Nelly Rodi's autobiography is now available!
In this book, Nelly reveals a profession as fascinating as it is little-known, full of adventure and commitment, at the confluence of fashion and design.
You'll find :
– The adventures of an exceptional entrepreneur;
– Her encounters with the great names in fashion;
– The adventures of a trend agency worthy of Emily in Paris;
– Memories of a crazy era, when anything was possible.