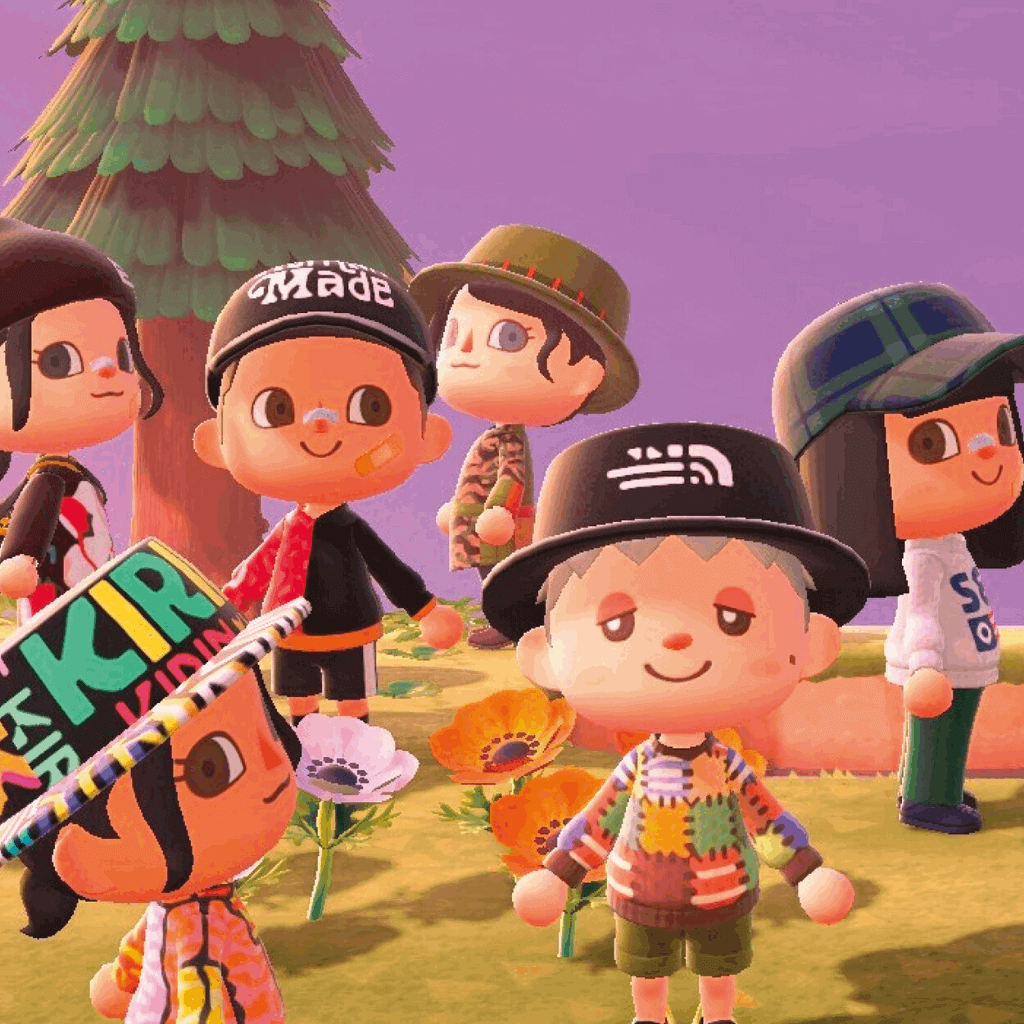 Marketing in a Virtual World
News
Boosted by new collaborations, the gaming industry is marching towards an even more disruptive attention economy while revealing the big opportunities offered by the virtual world.
In its article The Real Universe , NellyRodi examined how #geek culture was morphing from cultural phenomenon to media economy. The number of collaborations between virtual heavyweights and brands seeking to ride the cutting edge is a good indicator that the creative and gaming sectors are reinventing themselves as well as the customer/user experience.
An Effective Channel of Communication
Within the space of a few years, the gaming industry has become a cultural powerhouse. It is expected to be worth 159 billion dollars in 2020, i.e. four times the total box office of the movie industry ($43 billion in 2019) and nearly three times the revenues of the music industry ($57 billion in 2019). According to forecasts, the market should attain an compound annual growth rate of 12% for the period 2020-2025.
Coming a bit late to the party, brands have now realized gaming's possibilities as a lever to boost customer engagement and reach young consumers.
Some fashion brands have made an enthusiastic debut in the realm of video games. We might mention Burberry's B Bounce, League of Legends x Louis Vuitton and Adidas x Ninja, among others. During the period 2017-2019, a number of luxury majors undertook collaborations, marking the rise of gaming as a new medium for building influence with consumers.
One example is Moschino. In August 2019, the Italian brand headed by Jeremy Scott undertook a collaboration with The Sims 4, creating an exclusive collection of dematerialized outfits for the virtual characters to wear. The previous April, Moshino had created a VR-inspired capsule collection of pixilated apparel available both in the game and in real life.
Some of these projects, at once old school and cutting edge, involve coding. Last July, Gucci launched Gucci Arcade, a pair of 8-bit games called Gucci Bee and Gucci Ace. Reminiscent of the 'Seventies and 'Eighties, they are available on the brand's app.
That same month, Louis Vuitton brought out Endless Runner, an arcade game inspired by the Autumn-Winter 2019 runway collection presented by Virgil Abloh in Paris. The game combines retro style with the urban esthetic of the French luxury house.
More recently, Karl Lagerfeld introduced its own branded video game last February. Seeking to engage players and offer a new shopping experience, it featured pixilated versions of Lagerfeld and his cat Choupette.
The latest gamification effort is the popular mobile game Gucci x Tennis Clash. The prominent Italian brand designed exclusive outfits for the characters that can be purchased in real life. This range became available on June 18, the day of the virtual tournament.
The Covid-19 pandemic accelerated this existing trend, forcing luxury houses to seek new communication channels and develop new strategies for standing out from the competition.
A New Marketplace
While video games are an effective marketing tool for gaining visibility, they also constitute a viable new marketplace in which microtransactions – in-game purchases of objects at relatively low prices – bearing on branded digital goods can generate astronomical sums.
Let's look at a case in point. Since it was launched two years ago, Fortnite Mobile's revenue has reached $1 billion thanks to microtransactions, including $44.3 million last April, when many consumers worldwide were confined to quarters, up from $23.3 million for March.
In short, the objective is to reach digital natives and generate digital revenue. Apps like Drest and its rival Ada, conceived like interactive video games, are revolutionizing the luxury business. These fashion styling apps allow users to dress avatars with existing brand designs using virtual currency. On the Drest app, for instance, users can buy a bundle of 5,000 "Drest dollars" to shop with for $3.99. On Ada, each dollar spent on the platform is worth 1,000 virtual dollars.
Ultimately, these platforms have several aims. One is to entertain consumers while getting them to purchase items that can be bought IRL. In Drest's case, goods may be bought through Drest's partner Farfetch. Another objective is to open luxury up to a younger and less elitist target group and track the latter's consumption behavior using the data provided by the software. Last but not least, they are seeking to monetize via micropayments.
For the time being, game developers remains the sole beneficiaries of revenue generated by the sale of virtual goods, whose value remains disputable. But a wide spectrum of financial possibilities remains, promising bright prospects.
Fashion and Music Go Virtual
As the creative industries step into the virtual age, fashion and music are broadening their horizons.
A recent phenomenon, Animal Crossing: New Horizons, has helped take fashion virtual. Much more otherworldly and benevolent than Fortnite, this game turned out to be a tremendous hit during lockdown and a milestone for the gaming industry.  It allowed players to pursue happiness on its desert island paradise and forget all about the pandemic. Released in the midst of stay-at-home orders, it set game-sales records, outselling Finale Fantasy VII and FIFA 20 – and, in an unexpected twist of events, became a global platform for fashion.
During lockdown, the game shifted. Starting out as simply a vehicle for entertainment, it gave rise to a surge of creativity from the bottom up. Fashion-loving players began to dress their characters in designerwear, personalize outfits or create their own. Instagram accounts like @animalcrossingfashionarchive and @nookstreetmarket quickly emerged as front-runners in this race to create by dedicating their social spaces to virtual fashion.
Taking this trend to the limit, in-game runway shows have been put on by creatives like Kara Chung and Marc Goehring or HYPEBAE magazine, marking the start of a new epoch in fashion. For designers, this offers a new avenue to explore in the quest to present collections in ways that are more virtuous and disruptive.
On the music front, Travis Scott, the stage-savvy rap star, teamed up during lockdown with the Fortnite video game to present Astronomical, an in-game concert during which the artist – or his avatar –  sang his biggest hits, including "The Scotts", his latest track, recorded with Kid Cudi. Twenty-seven million unique players watched the concert series and "The Scotts" made the best streaming debut on Spotify since the beginning of 2020. A few days later, Fortnite held another concert featuring Diplo, a member of the Major Lazer trio. This creative convergence was not without precedent, because Fortnite had already made a big splash in 2019 with DJ Marshmello's virtual concert, which has garnered more than 52 million views on YouTube.
We will all be watching to see what other initiatives will emerge to confirm gaming's new role in marketing, especially in the cultural and creative spheres.
Cover image credit: © Kara Chung