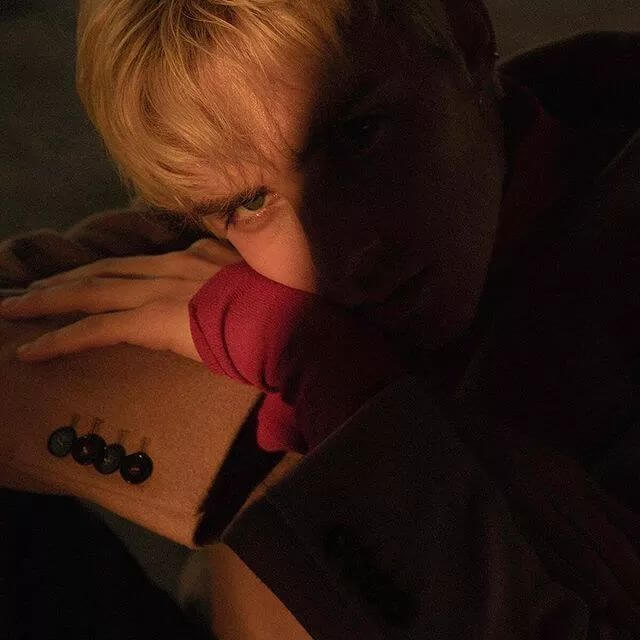 5 icons of the new masculinity
Decodings
In the wake of the-#MeToo movement, who are the movers and shakers engaged in shifting the boundaries?
BILLY PORTER, THE EPITOME OF DISRUPTIVE GLAM
Why him? Standard two-piece suits and double talk are not his thing. Acclaimed for his role in the series "Pose", the U.S. actor is busy transforming the Hollywood gala into a protest platform.
His message: After appearing at the 2019 Oscars in a tuxedo gown, he pointed out that "I'm not a drag queen, I'm a man in a dress." Indulging a penchant for daring, Billy Porter is busy overturning all of the clichés about what makes a "real man": he sported a feather train at the 2020 Golden Globes, a uterus-dress at the 2019 Tony Awards in support of abortion rights and fantastical make-up on the cover of the women's magazine Allure.
The takeaway: Fashion is (re)becoming a forum for expressing political views and challenging common perceptions of what is masculine or feminine. As a result, the boundaries between men's and women's wardrobes are increasingly blurred.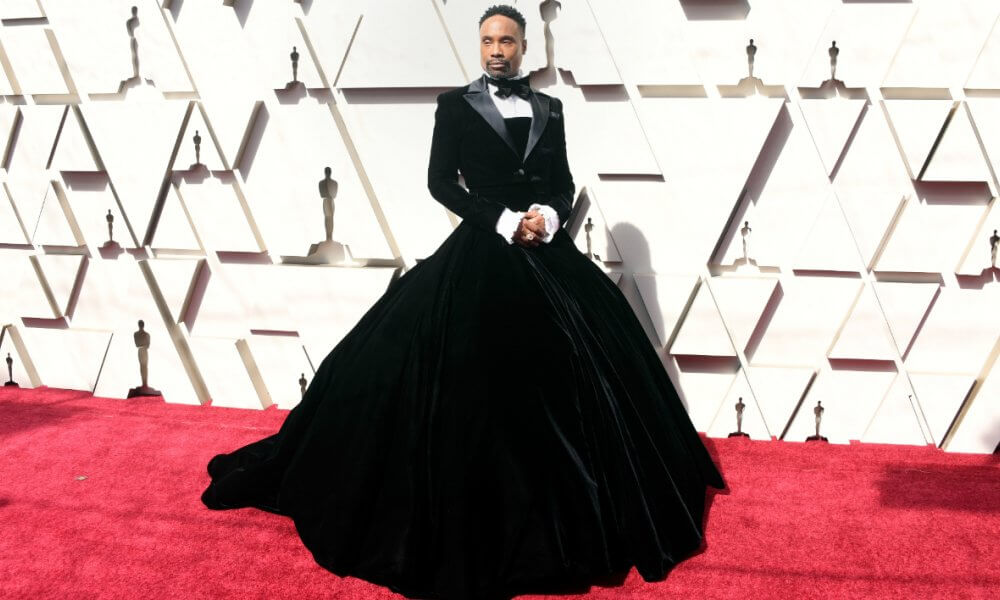 JACKSON WANG, A NEW-GENERATION IDOL

Why him? The 25-year-old performing artist, originally from Hong Kong, is one of the most popular K-pop stars. A member of the boy band GOT7, he's also launched a promising solo career and been a muse or brand ambassador for luxury houses like Armani, Fendi and Cartier.
His message: With more than 16 million Instagram fans, Jackson Wang takes advantage of his influence to openly discuss his past experience with depression and mental health generally. He's also observed that, in the West, the stars of K-pop – a musical genre topping the charts worldwide! – are often perceived reductively as being interchangeable and effeminate. In a recent interview with GQ, he talked about the evolution of attitudes toward masculine beauty. On the subject of make-up, which K-pop singers have helped popularize, he noted that "ultimately, it's art, plain and simple, and there are no limits in art."
The takeaway: The men's beauty scene is in the midst of an upheaval with an increasing focus on inclusiveness. The aesthetic codes are shifting away from the Western, heteronormative and stereotypically virile ideal of masculine beauty.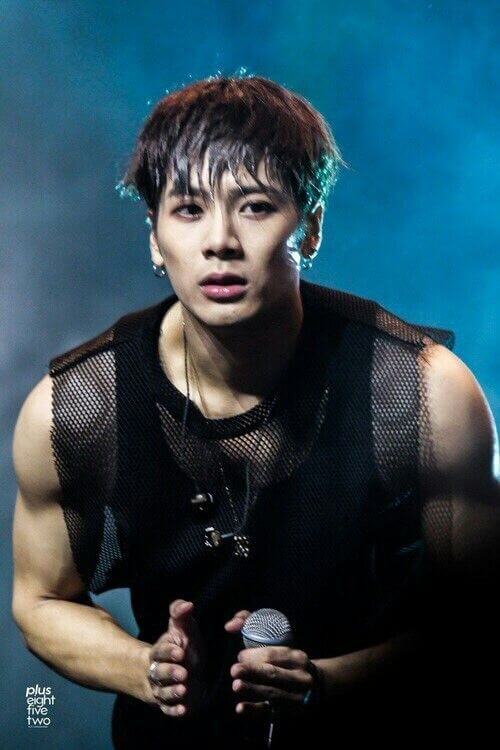 HARRY STYLES, THE NEW IDEAL
Why him? The former teen idol is making a name for himself as a global superstar on the strength of his career, i.e. his bold, androgynous sense of style, success as a Gucci muse and ambitious albums.
His message: It's not so much what he says as what he won't say that attracts attention. In an interview with The Guardianin 2019, the British celeb refused to label himself, feeling no need to define his style or sexuality. If he sees a women's accessory, garment or make-up that he likes, he'll put it on without a second thought. "I'll see a fine top and want to wear it, whether it's part of the women's collection or not." This stance is clearly reflected in his collaboration with Harris Reed, the gender-fluid designer responsible for most of the outfits that Styles dons for public appearances.
The takeaway: This high-profile performing artist's refusal to label his style or sexuality is an indicator of a revolution in mentalities, showing that society's conversation about gender fluidity is well on its way.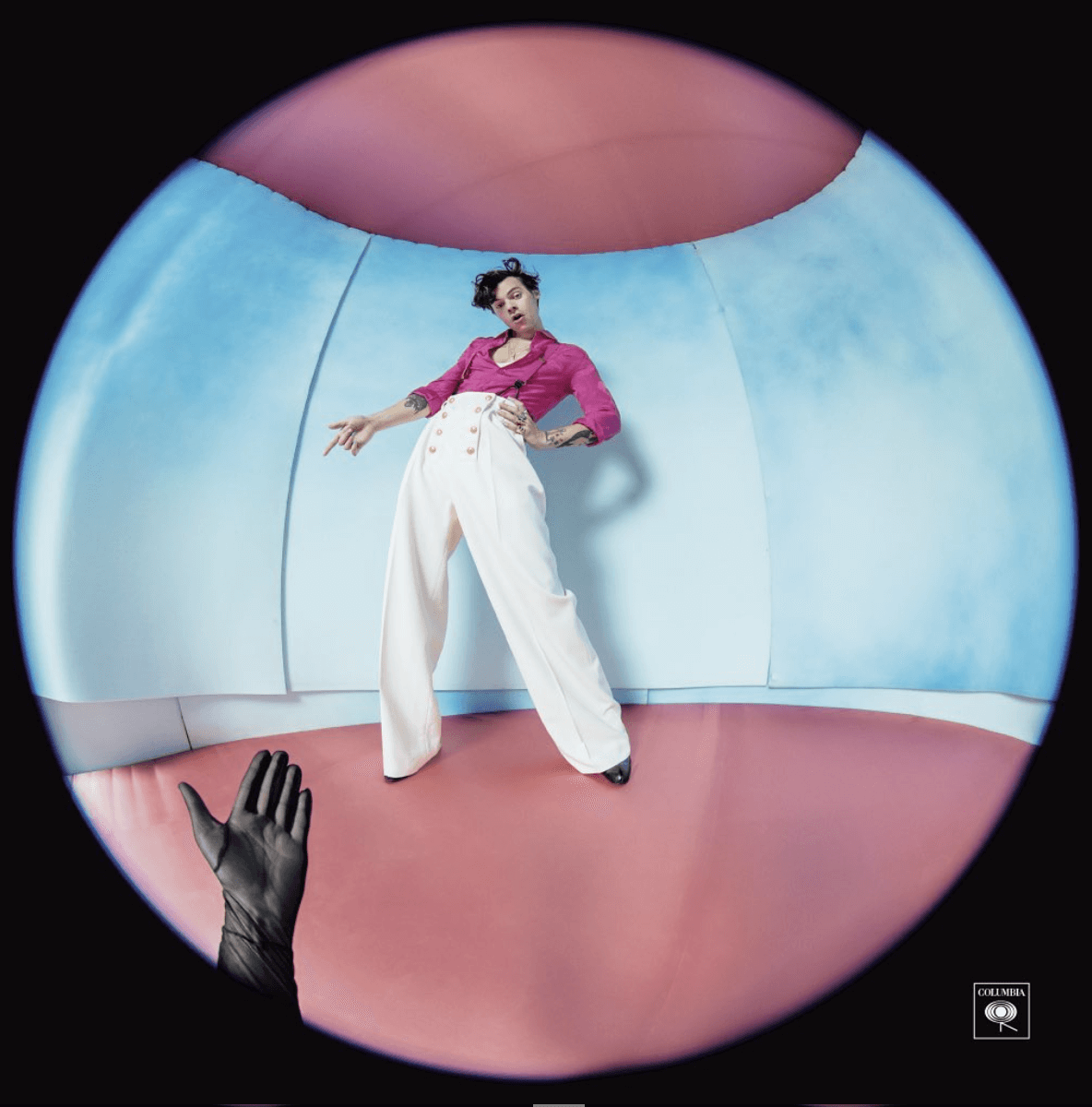 JABOUKIE YOUNG-WHITE, A STAR OF STAND-UP
Why him? In the world of stand-up comedy, long known for macho clannishness and recently rocked by scandals involving Bill Cosby and Louis C.K., this openly gay 25-year-old American comic is like a breath of fresh air.
His message: As stated in the title of a GQarticle about him, "masculinity needs a rebrand"… and Jaboukie Young-White's weapon of choice in fighting this particular battle is humor. As the millennial correspondent of the popularThe Daily Showon Comedy Central, he uses jokes to undermine sexist, racist and homophobic clichés by means of caustic derision. His stand-up routines take a hard look at matters of identity and the pressures constraining men to conform and "appear masculine" at all costs.
The takeaway: At once acid and uncompromising, his tone says a great deal about the 20-to-30 age group, which has zero tolerance for toxic masculinity but prefers to combat it by means of irony.
THOMAS PAGE MACBEE, A TABOO-BREAKER :
Why him? This author, TV writer and – as The New York Timesput it – "questioner of masculinity" is also the first transgender boxer ever to fight in Madison Square Garden.
His message: Why would a trans man take up boxing? "It seemed like a way to ask a lot of questions about male violence, which at the time seemed like the root of toxic masculinity," McBee told The Guardian. In his essay Amateur: A True Story About What Makes a Man, he poses a simple yet weighty question (What makes a man a man?), seeking to help change mentalities by debunking clichés and identitarian stereotypes.
The takeaway: Men with unconventional life paths are starting to speak out, thereby raising awareness that it's time to reframe the concept of masculinity along with its attributes, limitations and possibilities.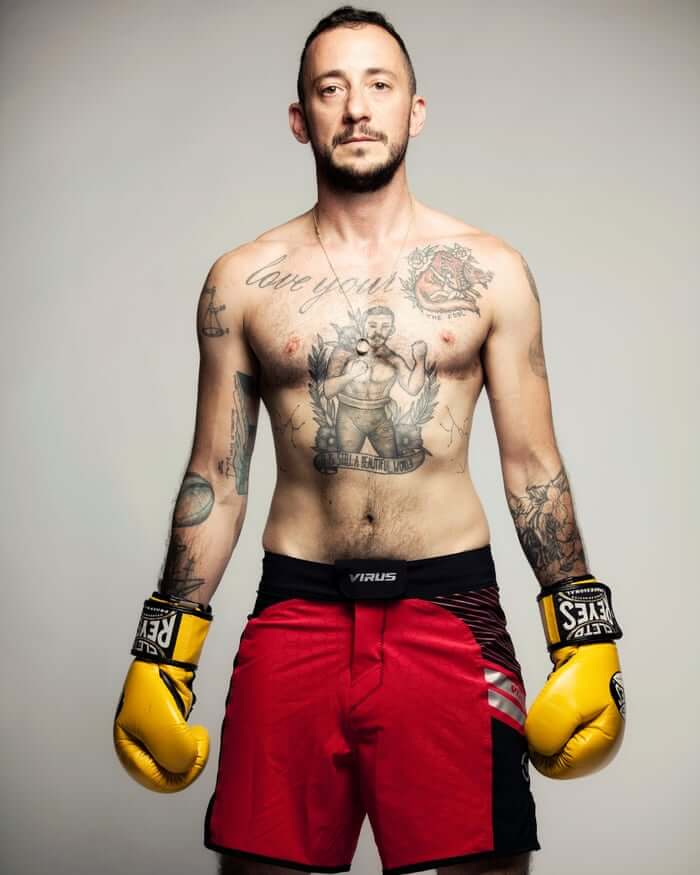 Cover: Instagram De Fursac