A conversation with la Playlist, a musical ambiance designer for boutiques
Ecommerce now accounts for 13.4 percent of purchases, so physical retail continues to reinvent itself, innovate and surprise. With the health crisis behind us, customers want to enjoy new in-store experiences that go beyond traditional shopping. Whether esthetic, sensorial, poetic, ephemeral, unique, outside the store, greener or more home-like, retail must now solicit all our senses: smell, taste, sight, touch … and sound.
Music plays an important role in how consumers perceive a brand. Sound is more than a sales technique, it also creates an emotional bond with customers. Music expresses a brand's universe, values and culture, and it influences how long a store visit lasts and what happens during that visit. And yet, a playlist is often the most neglected part of the retail experience, according to La Playlist, a musical trend agency specializing in brands' sound identity and in innovative broadcasting of in-store digital content.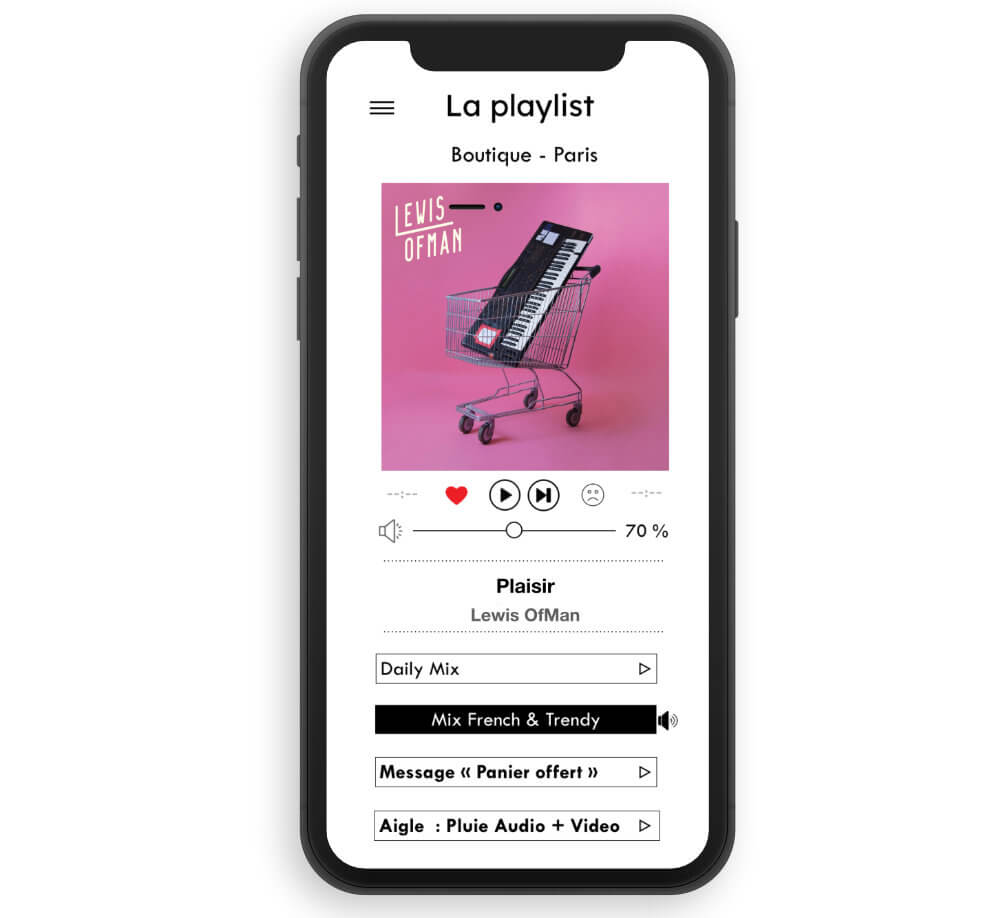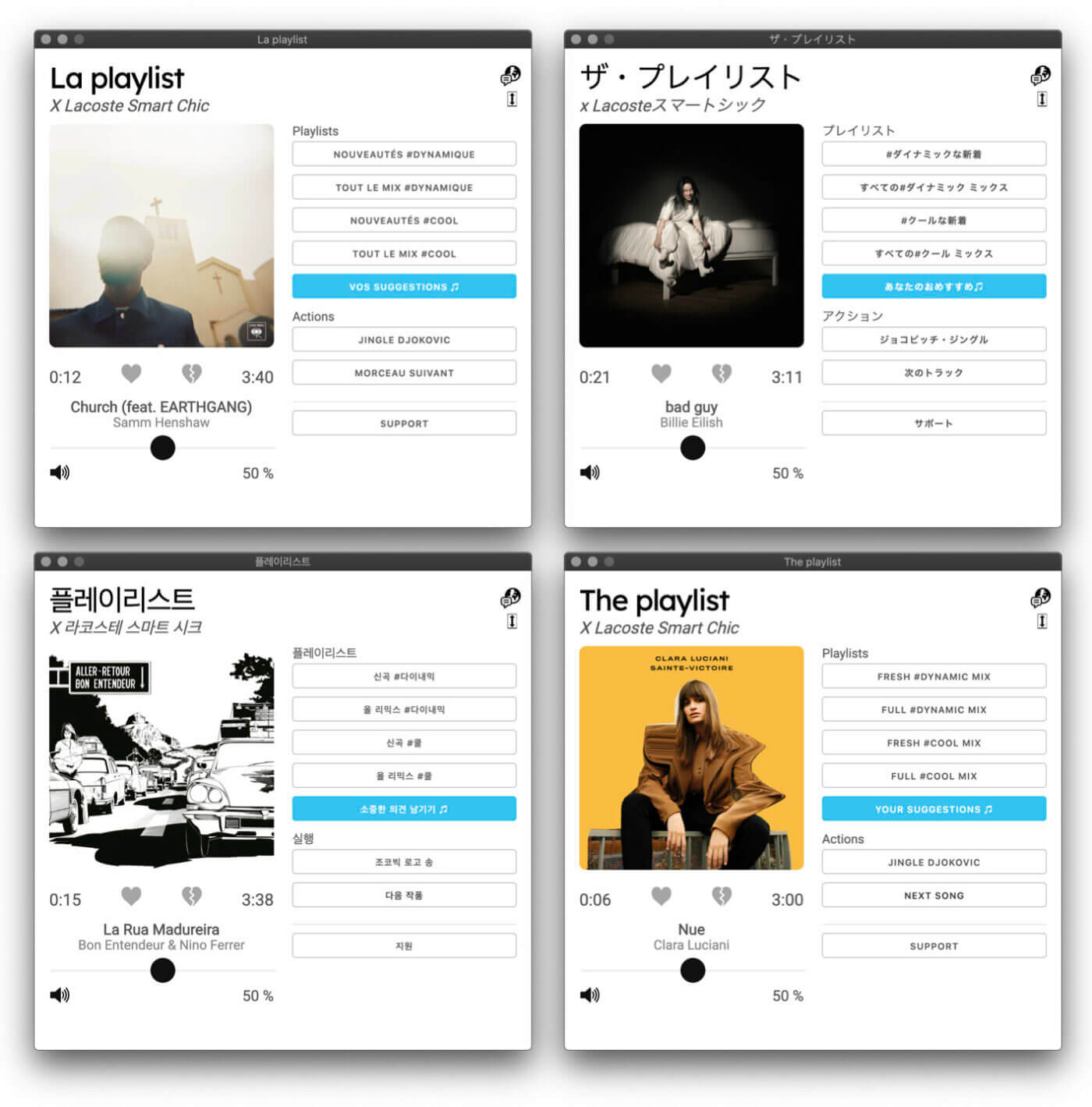 La Playlist recently collaborated with Lacoste Arena, the crocodile brand's new flagship on the Champs-Élysées in Paris, giving the venue three different playlists to match consumers of all ages and backgrounds. Other sound attractions include an electro nightclub track and the sound of bouncing tennis balls in an interactive tunnel. Everything was carefully studied to stay true to the brand's image. La Playlist's first step in helping clients is to analyze the brand's DNA, values and objectives to create a notebook of musical trends. Then each piece is chosen to define the brand's sound territory. Every day and hour in the store has its own program schedule, so that music doesn't play in a loop … and salespeople don't get bored. Each month playlists are updated and automatically sent to the different retail locations.
Nicolas Beauvais and David Lamarche are the business's two founders. Mr. Beauvais has experience composing music for advertisements, and for the past 15 years he has been a location-specific sound designer, creating sound identities for over 40 clients. "That experience helped me understand that the effectiveness of a playlist comes as much from the selection of its content as from the software solution used to program and play it." David Lamarche, a music, radio and concert aficionado, is constantly on the lookout for both quality and feeling. He has worked as a sales network manager for French and international brands. Now La Playlist is ready to work with brands and design original soundtracks for their boutiques.