Green is beautiful, but so is blue! The arrival of "blue beauty" in the wake of "green beauty" marks the advent of cosmetics that are even cleaner, more ethical and more inclusive.
Blue: The Next Step After "Green" and "Clean"
The green beauty wave embraced a return to what is natural, bucolic and organic and was accompanied by increased awareness of the skin's ecology. It emphasized using ingredients derived from plants, flowers and beehive/farm produce to provide healthy, pollutant-free alternative skincare. This movement then veered towards "clean" beauty products that contained transparent ingredients, whether they were natural or not. This current focused on where and how ingredients are harvested, how products are manufactured and what natural resources are used. Blue beauty represents the next step, for it encompasses all of these notions while adding a new consciousness of how the circular economy can help minimize impact on the health of our planet, knowing that all living creatures absorb pollutants discharged into the natural environment.
"Beauty is eternity gazing at itself in a mirror, but you are eternity and you are the mirror."

Kahlil Gibran
From Green to Blue
How can the cosmetics industry contribute to the wellness of the environment and the oceans? First of all, it can rethink the product life cycle, which includes end-of-life, materials recovery and reuse and disposal. A socially responsible cosmetics brand will integrate eco-factors (e.g. relative to degradability, carbon impact and the circular economy) into its raw material processing and production.
According to Americanspa.com, the term "blue beauty" was coined by Jeannie Jarnot, who founded Beauty Heroes: "Blue Beauty is when personal care and beauty companies have initiatives within their operation that go beyond being sustainable, non-toxic, or green but rather contribute back, in some way, to the health of the planet." Kapua Browning, founder of Honua Hawaiian Skincare, is on the same wavelength. Today, natural resources are being depleted and our society is still overly dependent on traditional industrial production models. There is growing consumer concern about what goes into products and the degree of ethical engagement shown by manufacturers. One noteworthy initiative is the Project Blue Beauty platform, which identifies "blue" cosmetic brands and describes their commitments.
Blue beauty is not limited to sea-derived ingredients – for instance, the raw materials provided by the fast-growing moringa tree, from roots to leaves, offer 100% bioavailability – but macro- and micro-algae offer very promising avenues of exploration. Moreover, to avoid the depletion of these resources, brands must obtain their materials sustainably and eco-responsibly from appropriate aquaculture and biotech farms (e.g. Heliae, Seppic and OceanBasis).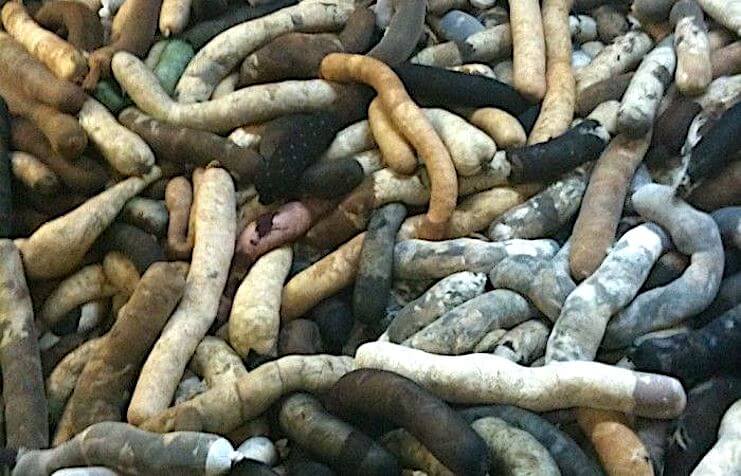 Hair bag. Associations like Coiffeurs Justes and Matter Of Trust are teaming up with hair salons, recovering hair clippings to make "hair booms" and "hair mats" to help contain and soak up oil spills.
Reef-Safe Cosmetics
It is common knowledge that sunscreens can be harmful to marine flora and fauna. They can damage coral and enter the food chain, ending up in our food and in our organism in the same way that plastic materials do.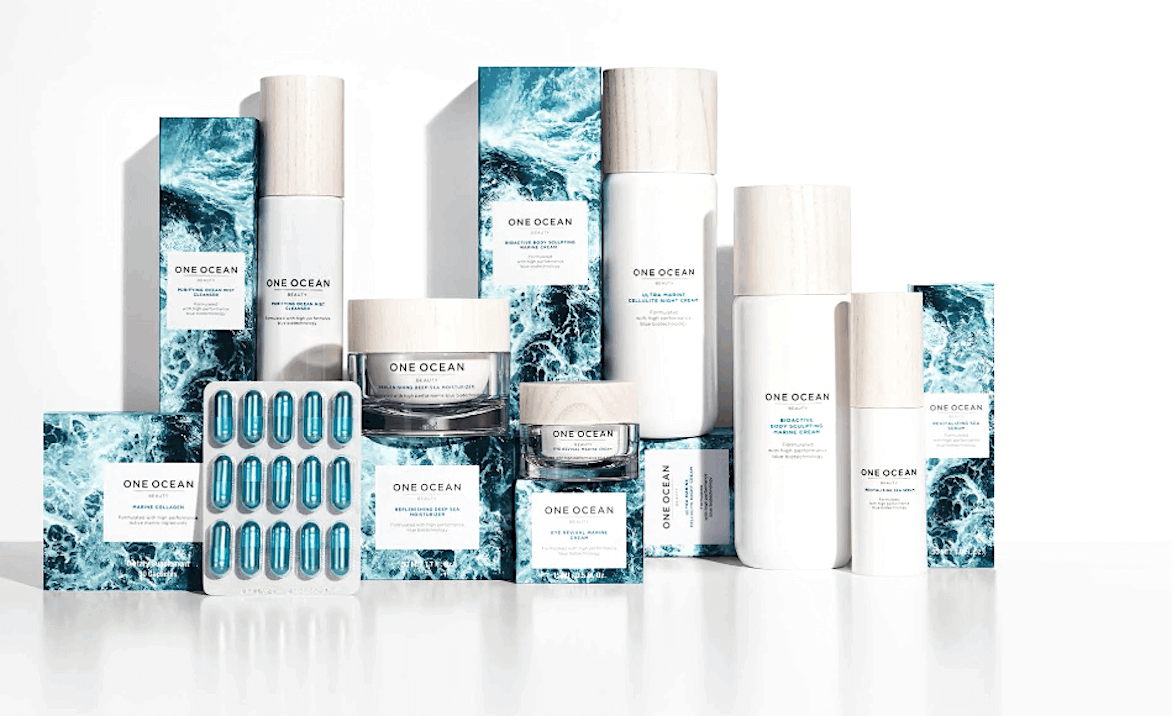 In 2021, Hawaii is going to sunscreens from its beaches if they contain components harmful to bio-diversity. Only reef-safe products will be permitted. They should not contain oxybenzone, octinoxate, a high content of titanium oxide or mineral oil. Of course, their packaging materials must be eco-friendly, too!
>> Avasol Responsible Suncare, Love Sun Body, Babo Botanicals , REN, EIR, MDSolarSciences, Raw Elements, ErbaViva and One Ocean Beauty.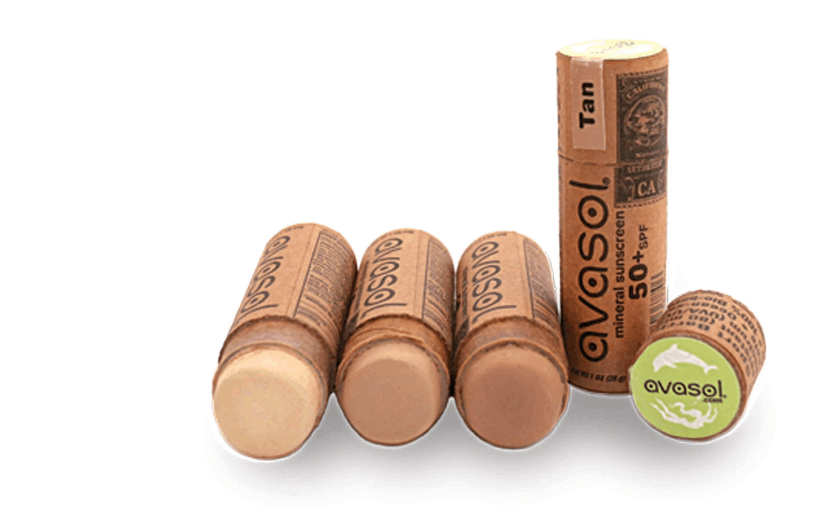 Blue Packaging Materials
80% of marine litter comes from land-based sources and 75% of it is plastics. Many brands are seeking to minimize their environmental impact, including on the oceans, and adopt  "zero waste" packaging solutions. New approaches to sourcing, innovation, design and manufacturing are emerging, inspired by the "restorative design" ethic. The idea is to create virtuous, bio-based packaging materials that are 100% compostable or recyclable. Several projects have experimented with toxic green algae (e.g. "algo-designers" like Samuel Tomatis or Margarita Talep), others with brown algae (e.g. the startup Algopack, which produces "a rigid material made ​​from 100% based industrial waste from brown seaweed") and others still with kitchen or yard waste such as peelings, dead flowers and leaves, branches and mushrooms (Myco Foam, Myco Composite).