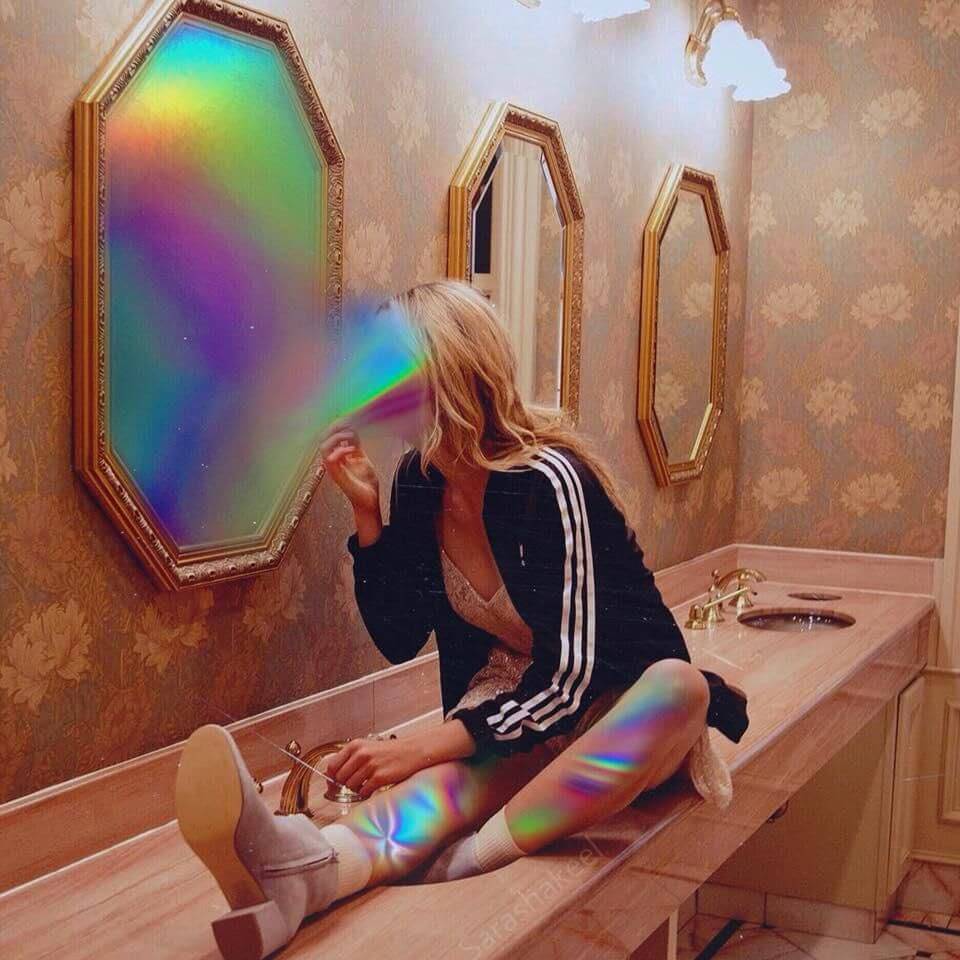 The new surrealists
Decodings
Reprising the values of early 20th century artists seeking to free creation from all constraints and rationality, a new wave of surrealists are presenting gentle or powerful intangible visions of an re-enchanted world.
Reaching beyond the rigidity of right-mindedness and the prosaic imperatives of progress, fiction as a stylistic effect is traversing many forms of creative expression – in digital, fashion and media arts – and continues to be associated with pleasure.
A radical statement of identity
Like in the 1920s, a streak of rebelliousness characterizes this quest for identity and its message, intended to disrupt the conformity of contemporary society. Its proponents deploy the logically inexplicable like a weapon aimed at a public obsessed with image.
What does this mean for the notion of creation today?
A new majority among the French (58% according to beaux-arts magazine) think that an artwork does not have to be "beautiful"  as dictated by the canons of the fine arts, but has other, stronger purposes, e.g. to convey political views or social criticism. This context has given rise to fascination with the unseemly, irrational and audacious and those determined to upset the apple cart of the established social order. A number of artists worldwide have set out to help in this endeavor.
The web artist Tom Galle produces lucid works imitating the simple, effective and fast-paced language of memes and highlighting the impact of big businesses like Apple, Facebook or Nike on our lives, our bodies and how we think. He is one of many contemporary conceptual artists more interested in supplying food for thought than aesthetic approval.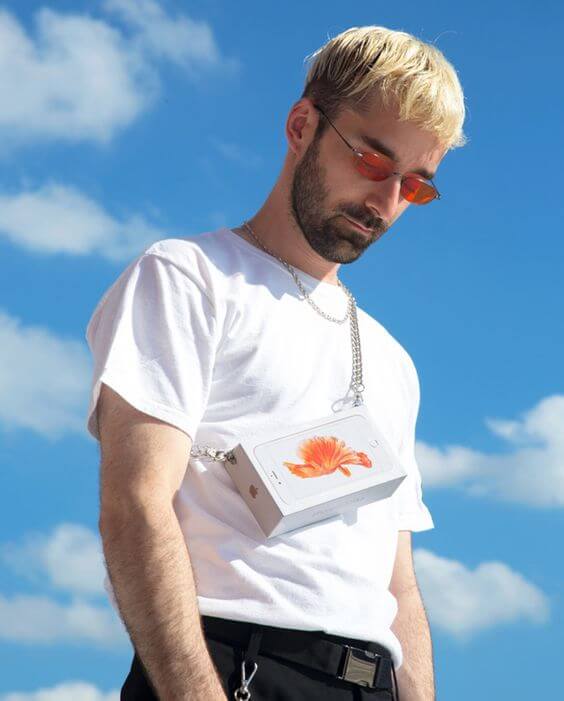 A gentler interpretation of this current more focused on visual associations, has influenced artists of the Instagram age, such as Sara Shakeel (700,000 followers) Ugurgallen (300,000 followers) and Emir Shiro, as well as creatives like the graphic designer Paul Fuentes based in Mexico City. It's fair to say that this type of approach has become something of a sensation in digital art.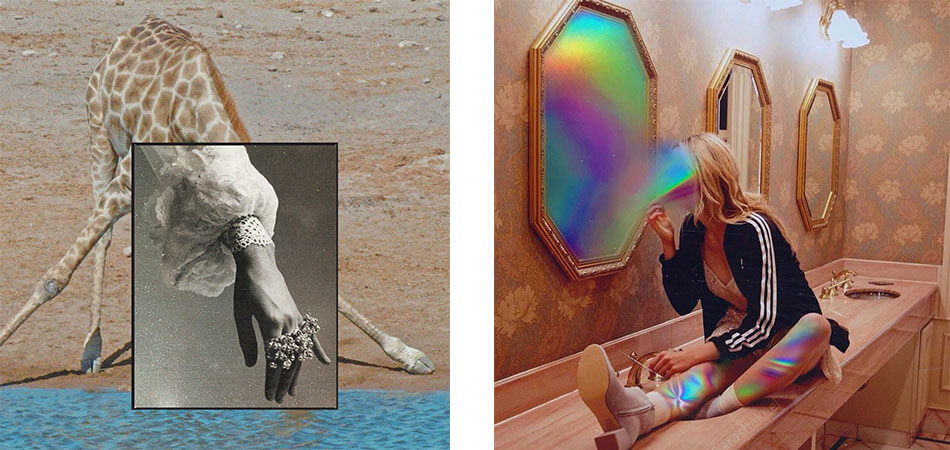 A number of photographers that have reappropriated illusion seem to be questioning the radical advances of the modern world, including in their collaborations with luxury businesses.  Charlotte Bonnefous, who transforms contemporary spaces into more personal, abstract and metaphorical places, has worked in France with Louis Roederer and Air France, as well as with Issey Miyake in Japan. In his work for Emilio Pucci, Chicago-born photographer Charlie Engman features clean, simple lines while playing with the physicality and banality of fashion images.  Jamie Nelson has applied similar principles in assignments carried out for prestigious brands like Dior, Shiseido and Urban Decay.
Like doors leading to a brand's imaginary universe, these images – sophisticated, enigmatic and otherworldly – also bear the mark of the unconscious.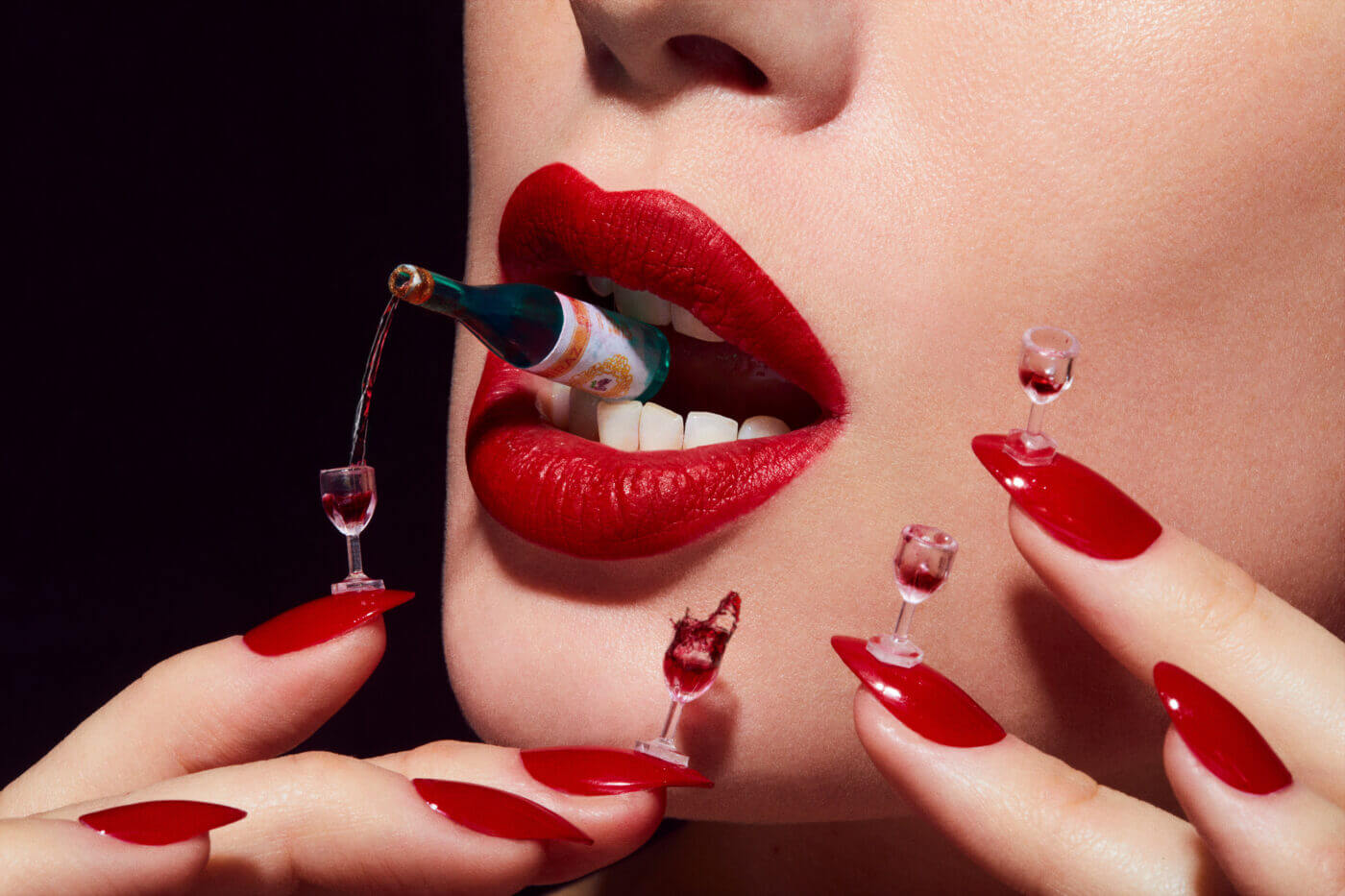 Media initiatives are taking up the torch, too, capitalizing on the ambient theme of fakeness to take up new and different positions. For instance, in France, "Des Faits" has been described as the first 100% fake news magazine, containing 64 pages of deliberate irony, illustrated articles and experimental literary thought.
A source of inspiration for creatives
The language of analogy and symbolism is being picked up in creative spheres, evidenced by the unprecedented rise of the surreal in artistic presentations and collections.
In Europe, Gucci's masquerade catwalk for Milan Fashion Week last February comes to mind. Alexandre Michele put on a show with models sporting horns, baby dragons or a Cyclops's eye in the middle of their forehead, calling it the ultimate, extreme sign of a hybrid identity in a constant state of flux. In this collection, sharp contrasts are created by juxtaposing the everyday with the phantasmagoric.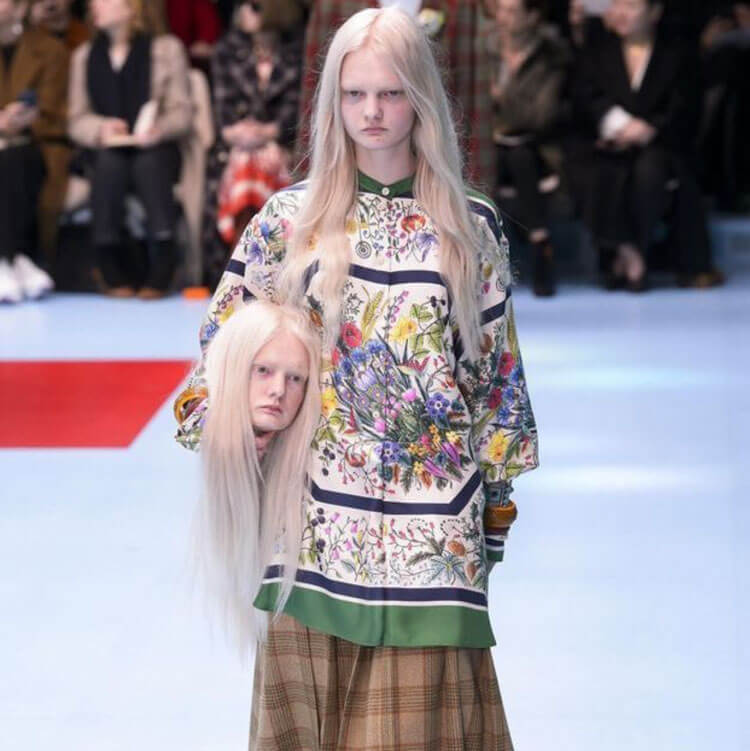 New York Fashion Week afforded another opportunity for subverting convention and paving the way for fresh future-forward visions. Mary am Nassir Sade's collection expressed an "acid Mediterranean" feel blending the organic and the surreal whereas Hillary Tambour's eccentric brand Collina Strada stood out for its penchant for psychedelic colors and tie-dye prints.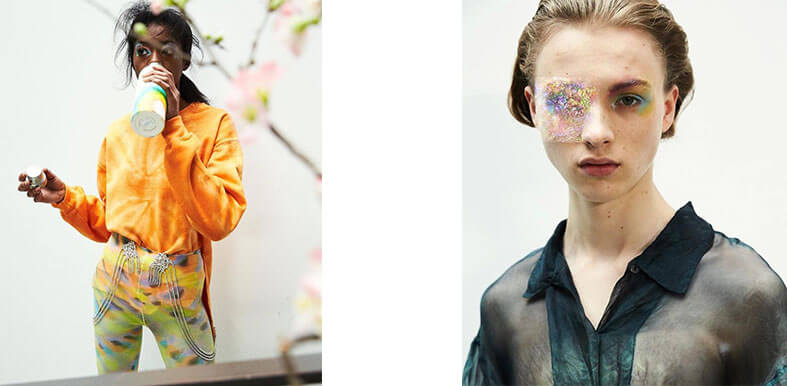 But that's not all. Fashion brands are also experimenting with shapes, dimensions and thicknesses as well as their morphological focus. On this score, one might cite the maxi-coat presented by Balenciaga in Paris or "La Collectionneuse", a collection by Jacquemus. The latter updates Elsa Shiaparelli's idea of treating pockets like small drawers and shows considerable flair for the dramatic.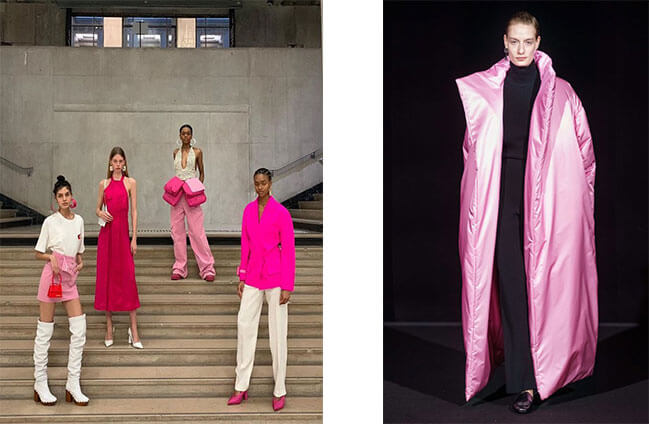 The new surrealism is also influencing jewelry design. Charlotte Chesnais in France and Sonia Boyajian in Los Angeles are turning away from dominant modes and presenting their own novel take on accessories, at once graphic and organic.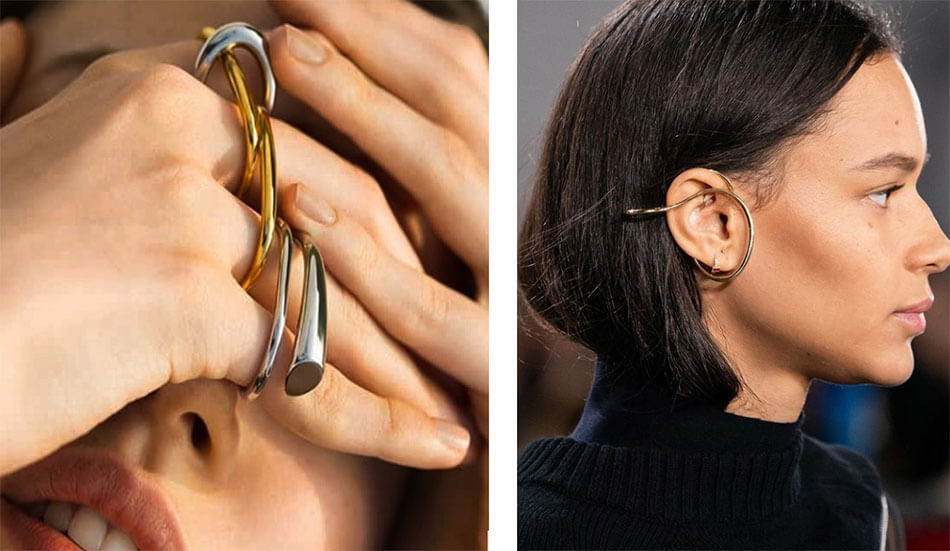 This new vision, fresh and interesting, attests the density of a movement that calls for deconstructing to reconstruct, transcending reality with total relevance.
Cover © Rainbow – Sara Shakeel