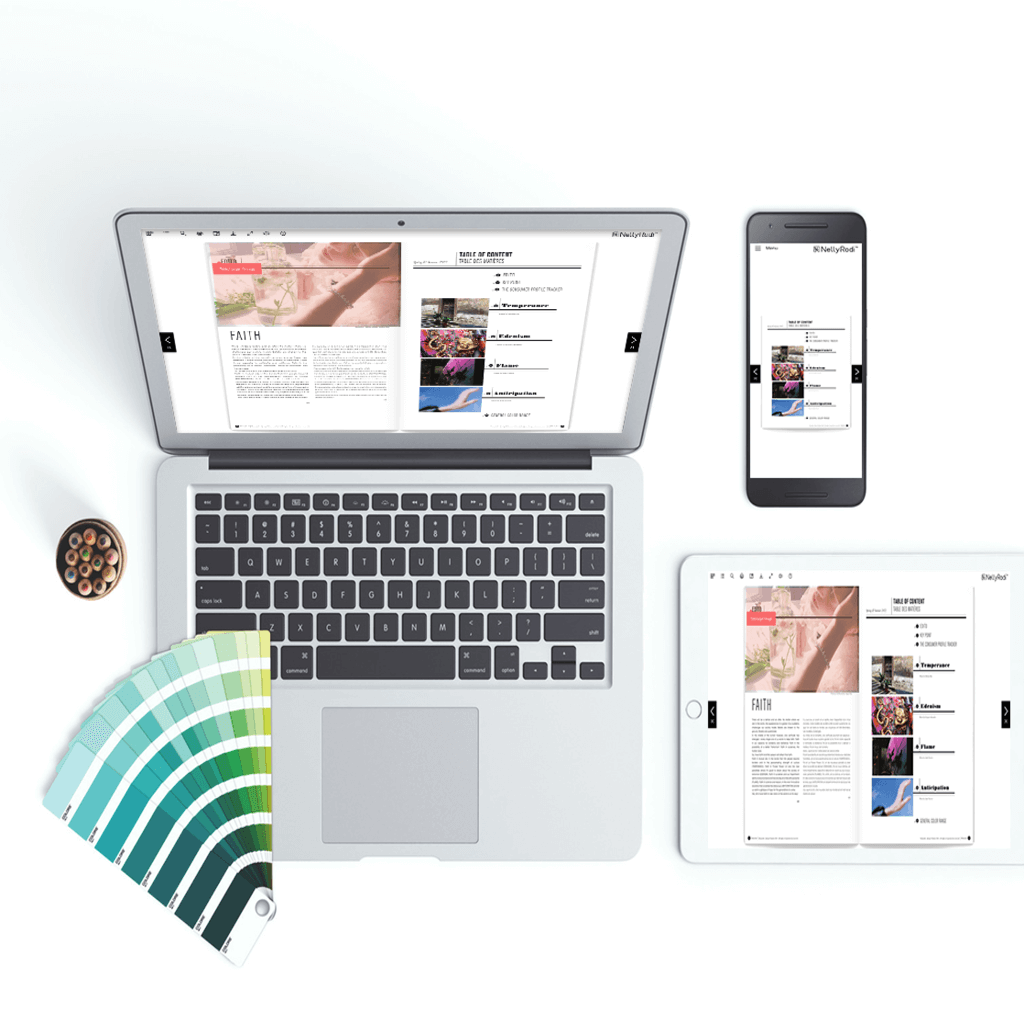 NellyRodi unveils its new digital book!
News
Boosted by new collaborations, the gaming industry is marching towards an even more disruptive attention economy while revealing the big opportunities offered by the virtual world.
NellyRodi's new digital trendbook is now available. Its interactive content has been redesigned to help you find your inspirations in just a few clicks. This new format has been developed to bring our editions to life.
Save, download and print your favorite content…
Many features have been design to enrich and facilitate navigation in our editions. The "index" feature allows you to see at a glance the entire book and directly access the page that interests you.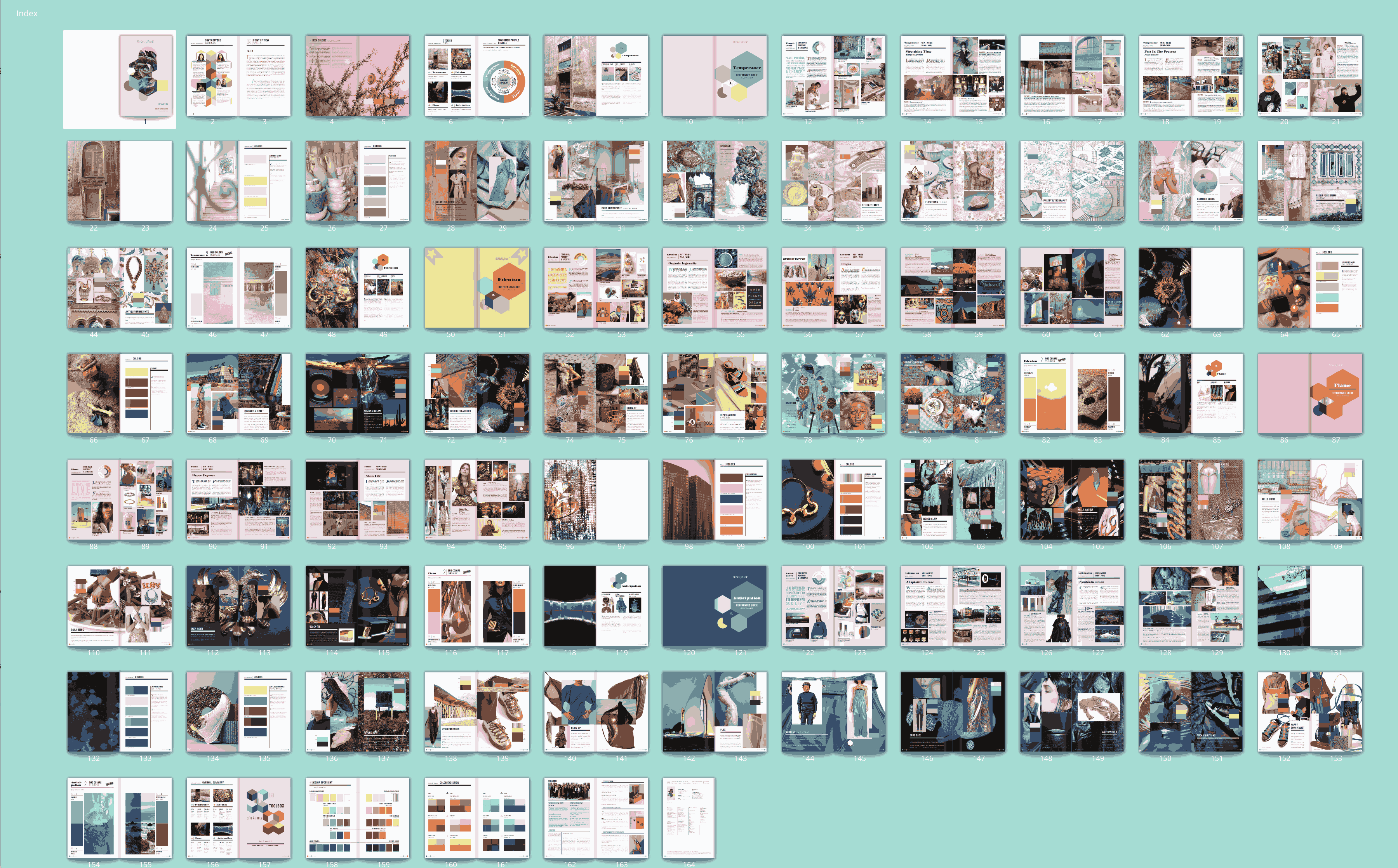 The summary feature takes your to the table of content where you can find all the themes of the book. Click on the theme to explore its content.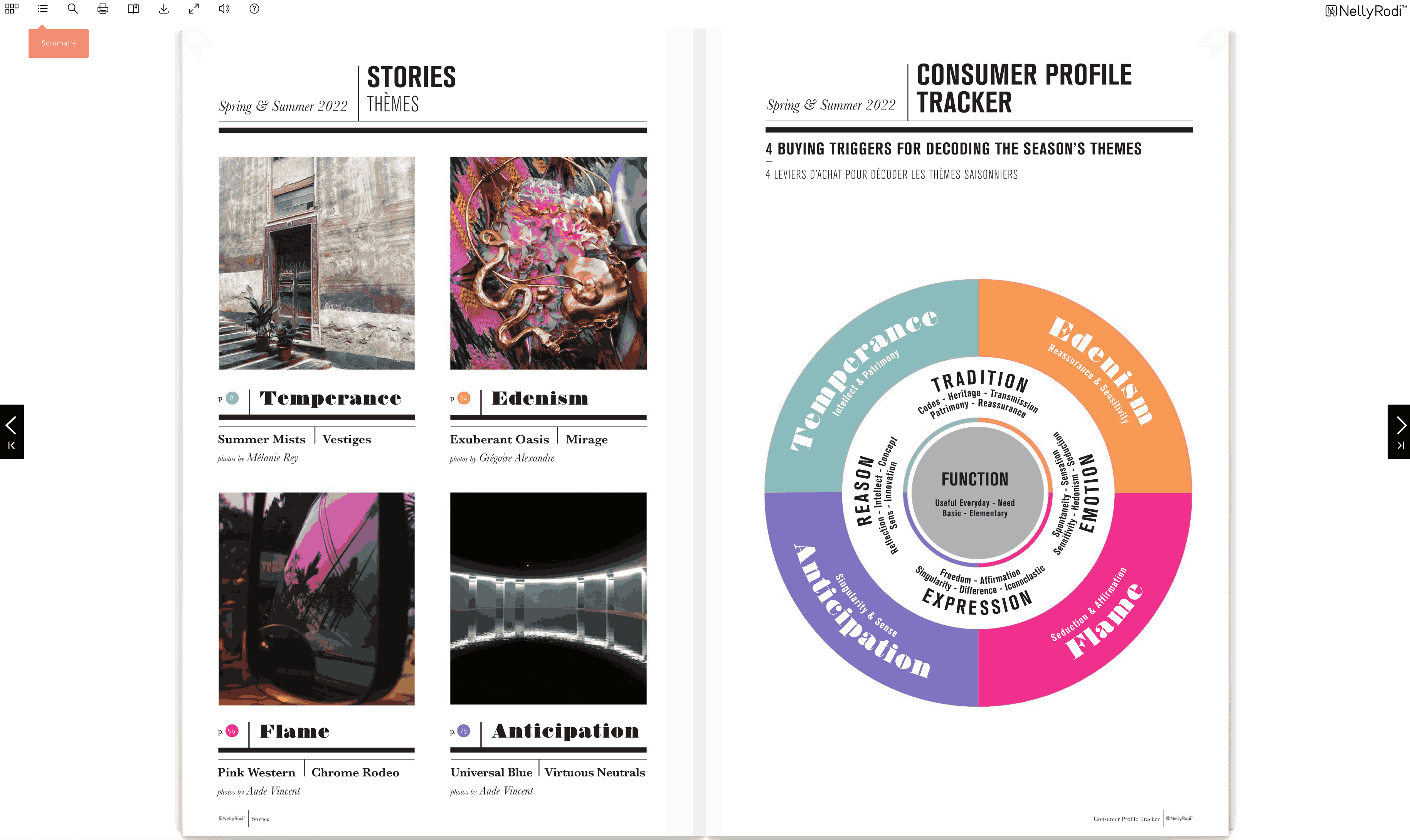 Download content with a single click! To facilitate the creation of your presentations and moodboards, you can now download all the images with just a click on all devices: Windows, Mac, tablets and smartphones!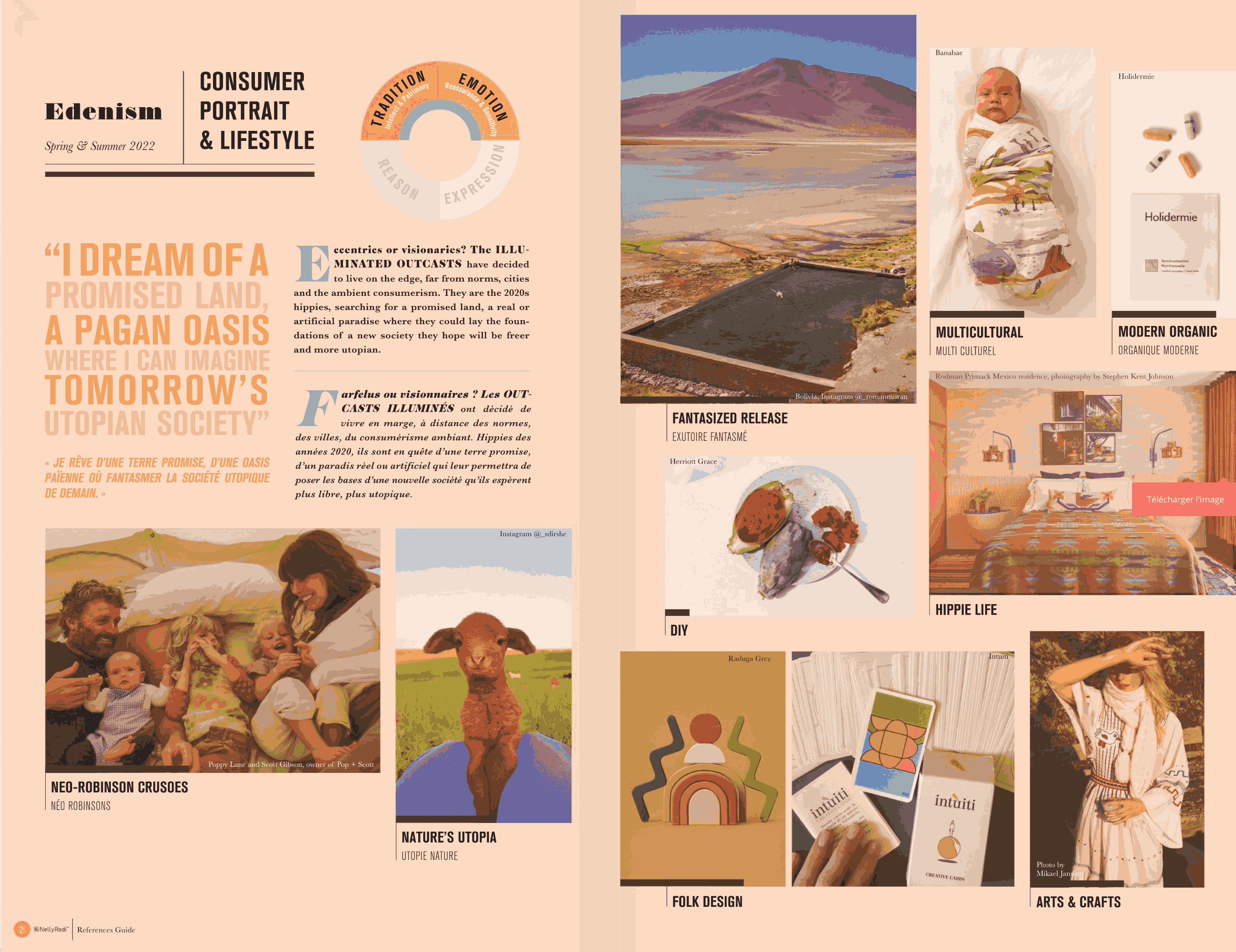 Advances bookmarks! You can add to your favorite pages of the edition that you want to find in just a click. You can then download only the content that interests you by downloading your favorite ages in a PDF format.
You wish to print the content of our editions? Our personalized print menu now allows you to print a selection of pages, the current page or the entire book.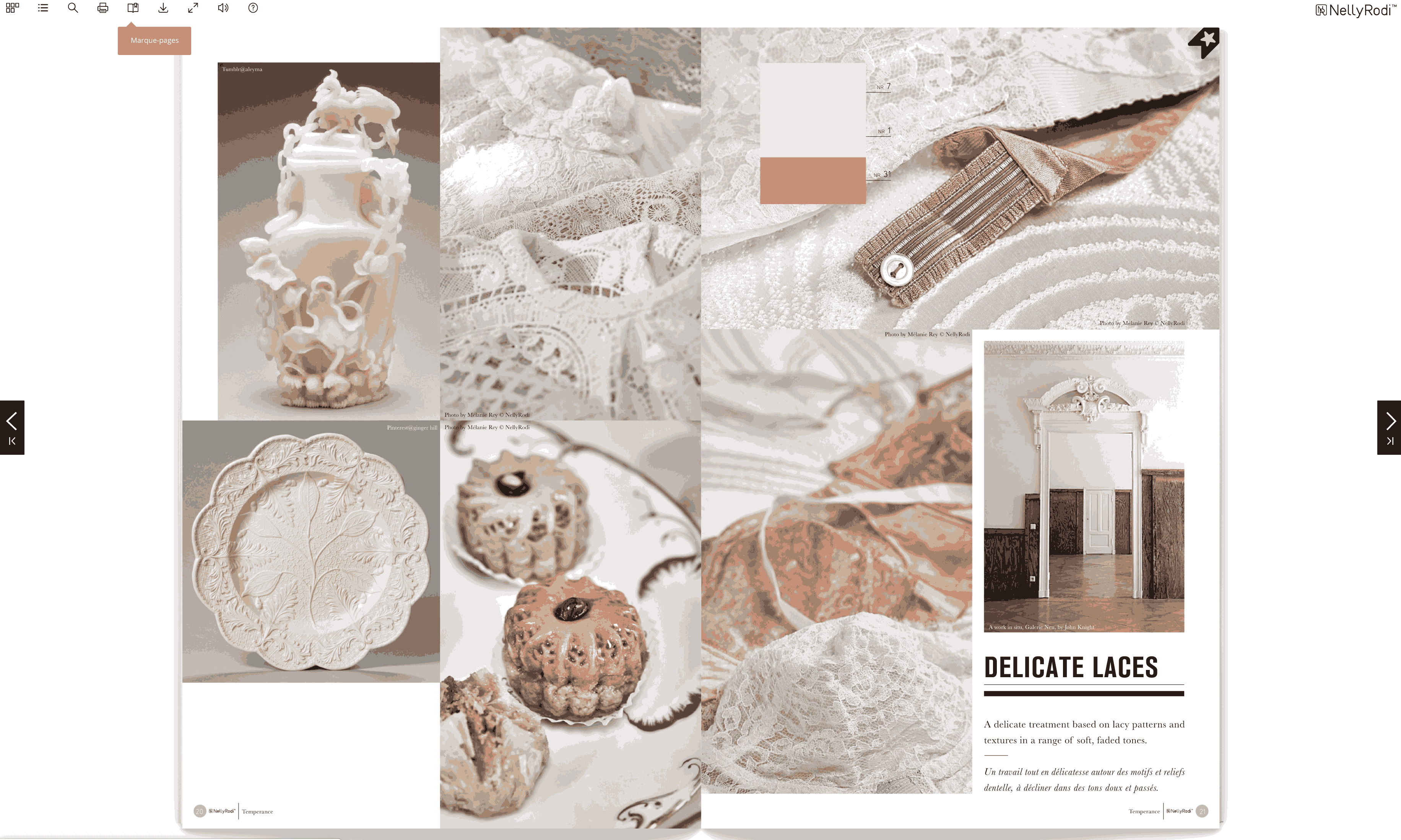 Integrated search engine, multimedia content…
In order to make it easier for you to use the book, we have integrated a predictive search engine: start typing a word and the search engine will directly suggests different results which will then be highlighted in the content of the pages.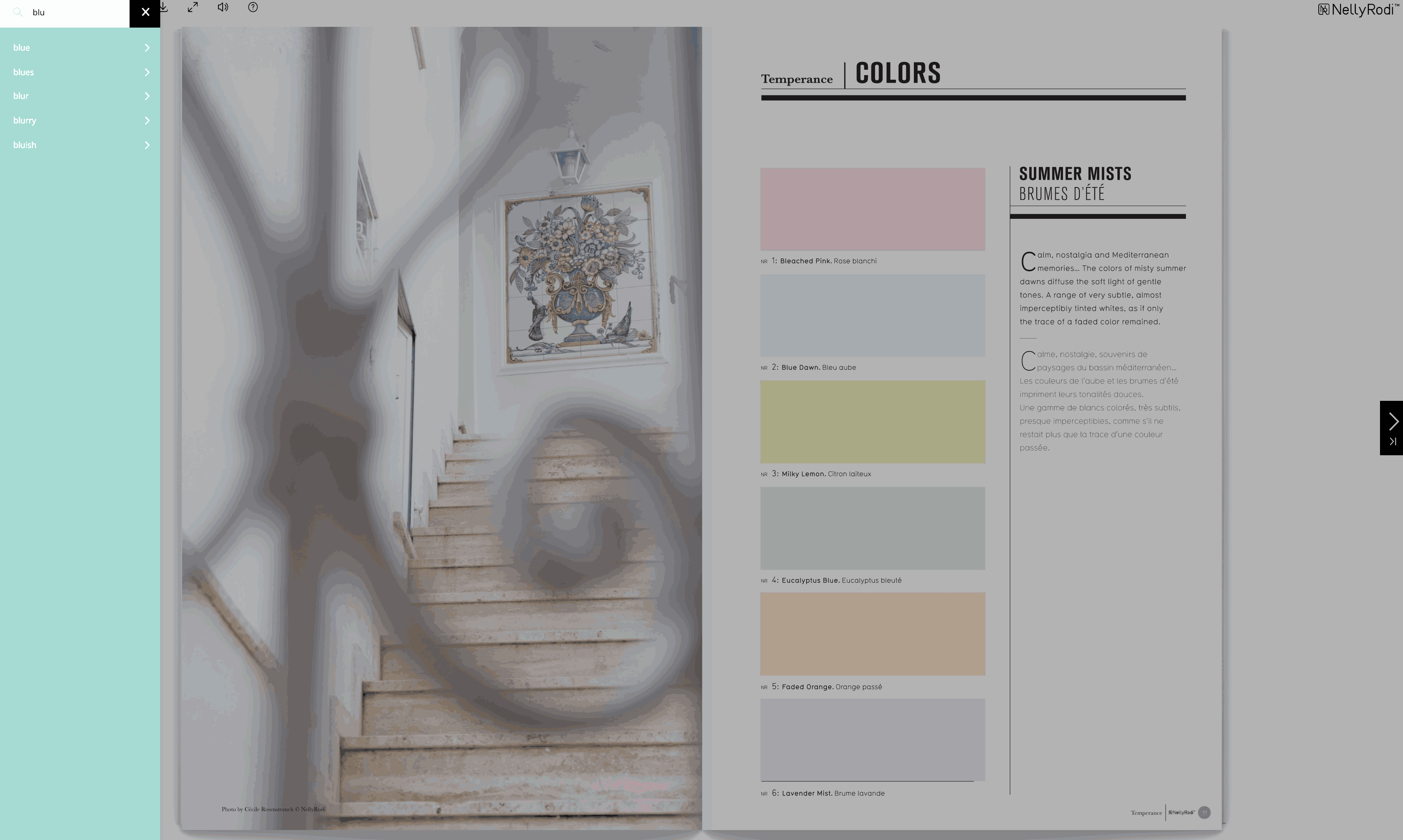 If you want a demo or for more information, don't hesitate to contact our Sales Director Claudine Martin.