Pinterest Moods, April 2023
News
Every month our creative teams add inspiring visuals to our Pinterest account. The images, which illustrate emerging trends, are organized into three categories:
– Fashion & Accessories
– Interiors & Decor
– Beauty
These mood boards are based on our trendbooks. Our April inspiration comes from the "WONDERLAND" theme for fall-winter 2024/25.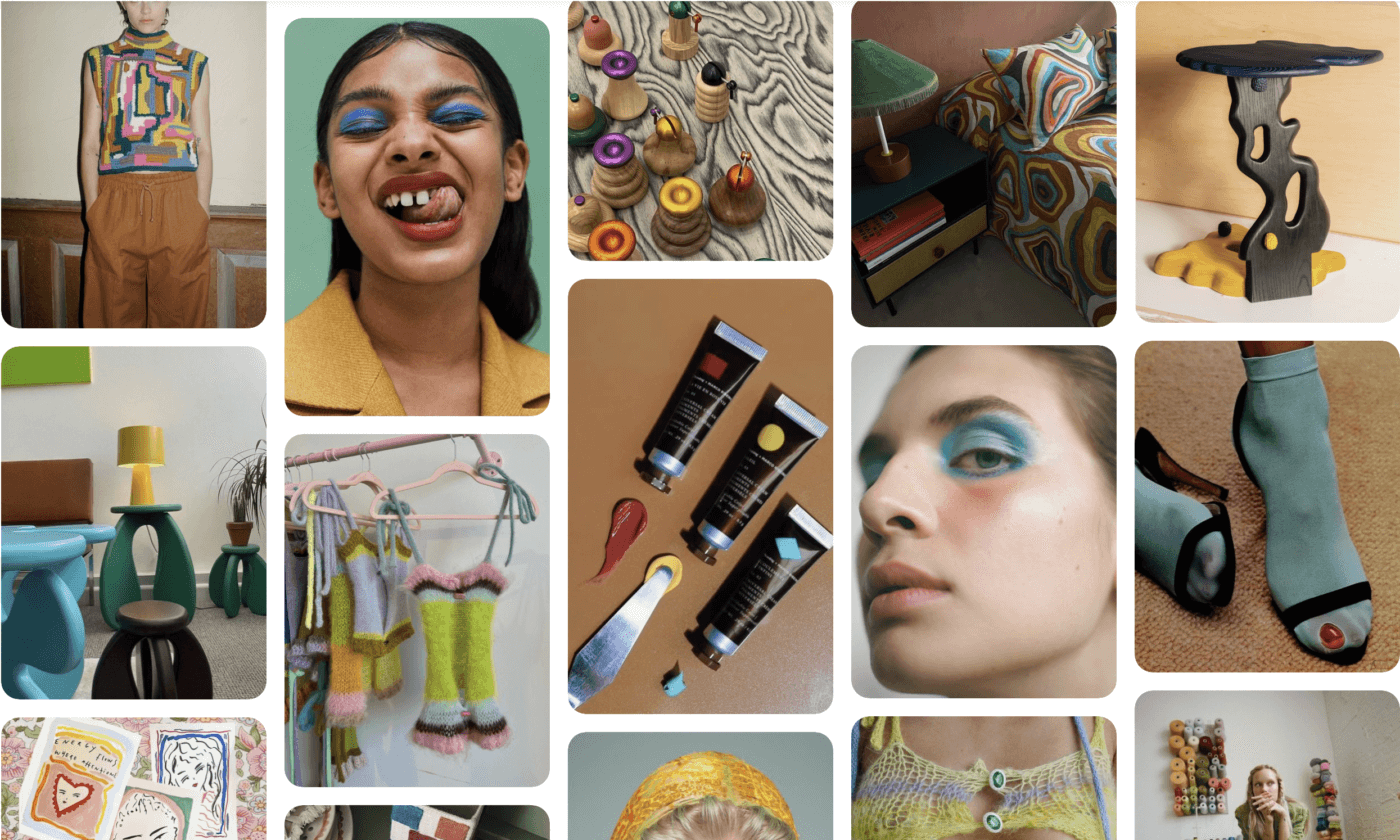 « WONDERLAND » :
Once upon a time there was a world so complex that it was impossible not to feel nostalgic for our childhood, not to idealize a time when society, landscapes ans the future appeared more cheerful.
In fact, the children's repertory is perfect for meeting the challenges of our time. Heidi? An ode to a local lifestyle and regional artisans! The seven dwarves? A micro-community based on complementarity! Of course, there's a little bit of Peter Pan in this refusal to grow up, but it's a Peter Pan accompanied by his Lost Boys. Because it's the invention of a new, non-egotistical way of living together, the emergence of a Neverland based on playfulness, resourcefulness and mutual aid. Which only dreaming will open the doors.