Series: new fandoms bring unlimited marketing opportunities
Decodings
It's hard to ignore a series's launch. One after another, each new series is a big event and, according to their success, sparks a multitude of conversations and associated trends and codes.
Though the phenomenon isn't new, it has recently taken on surprising importance. Today series have a multifaceted influence: they feed both popular culture and consumer codes as well as provide seemingly infinite marketing applications. Let's take a look!
ASPIRATIONAL UNIVERSES AND STORYTELLING COMBINED
As the new monuments of pop culture, series are complex cultural objects that mix narratives, esthetics, sound tracks, social representations, diverse imaginary worlds, and more.
With their mostly-digital formats, on-demand service via streaming platforms, and ongoing availability, series are particularly accessible objects, reaching a large audience and giving it unlimited possibilities for identification.
Contrary to movies, where the viewer's relationship is much shorter, series allow maximum benefits from a universe and story. And that emotional connection is sure to become more intense with each episode and every season. It's the ideal ingredient for developing aspirational universes that brands can use!
The Netflix Effect (which arose with the platform's growth) describes how series ignite and amplify new trends and accelerate the sale of the products that appear in the shows. Series have the powerful ability to create connections with artistic trends, musical genres, beauty and fashion looks, and more. With inspiration and emotion becoming more important in buying decisions, brands can take advantage of this ability.
For example, as soon as it was released in 2020, the Netflix series Bridgerton promoted and democratized the Royalcore* and Regencycore** trends and made them widespread as well as rebooting interest in corsets. According to the Lyst fashion search app, searches for corsets have grown 123% since the series's launch, and the show's general esthetics are being adopted as a desirable lifestyle.
* An esthetic trend based on the image of royalty in Western Europe from the 5th to the end of the 19th century.
** An offshoot trend of Royalcore focused on copying codes from Europe's Regency Era.
Voir cette publication sur Instagram
Voir cette publication sur Instagram
SUB-CULTURES CREATED WITH COMMUNITIES OF FANS CAN BE SEEN AS SO MANY CONSUMER TARGETS
Looking beyond the obvious esthetic codes, the Royalcore and Regencycore phenomena are examples of micro-communities with their own shared language, codes, and references. In a recent Netflix press release, Magno Herran, Netflix Vice President of Marketing Partnerships, confirmed "We love seeing people connect over Netflix shows and films and create their own communities around them." Each community is built on a foundation of shared tastes. It lets its members identify with different affinities and find a sense of belonging. By definition, series go beyond the codes they influence; they are destined to create and encourage micro-communities of fans, called fandoms. Those fandoms are composed of target profiles with high engagement that are good for brands.
NEW PROFIT MODELS FOR PRODUCERS AND NEW POSSIBILITIES FOR BRANDS: A WIN-WIN SITUATION
The presence of brands in or associated with series is, of course, profitable. It represents an interesting economic model for producers and the major streaming platforms. The performance of series as sales accelerators for brands depends on their ability to spark the creation of fandoms for their universes.
Here are five applications
1. By association

According to a recent report from the Bumble online dating app, "72% of users in the United States over 18 years old say they've talked about TV shows and films during dates." Based on this information, from 30 January to 13 March Bumble is presenting Netflix Nights in the United States, Canada, and England. Couples can play the weekly question-and-answer game based on themes from Netflix shows such as Emily in Paris, Stranger Things, Love is Blind, and Outer Banks. 

The +: As part of a communication campaign, these associations are relatively easy to set up. They let brands take advantage of consumers' or users' emotional connections with a series and are directly based on an already existing community.
Voir cette publication sur Instagram
2. Brand appearance or product placement
These already known and developed marketing techniques can be updated and expanded to create real brand experiences within series.
• In the Korean drama Nevertheless, product placements become product showcases (especially packaging and its contents) and go so far as veiled tutorials for Charlotte Tilbury makeup and Dyson's Airwrap hair styling tool.
•  McDonald's is an integral part of the script in a season 3 Emily in Paris episode. We see the heroine, a marketing professional, working on a brief for the fast-food chain, visiting a restaurant, and pitching a new communication campaign to its managers. On a similar note, in season 2 of HBO's The White Lotus, the Liu Jo fashion brand is presented as the epitome of Italian glamor and the label the characters Lucia and Mia dream about.
The +: The brand's role in a scene goes beyond a simple appearance.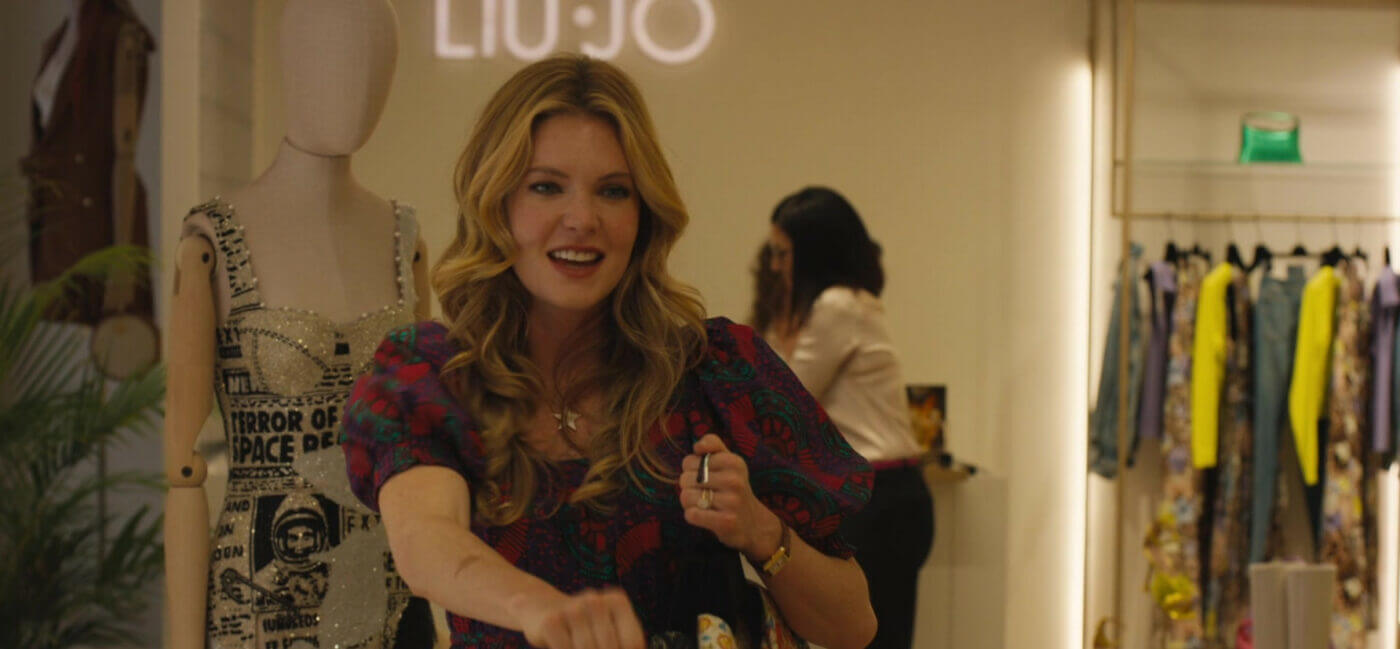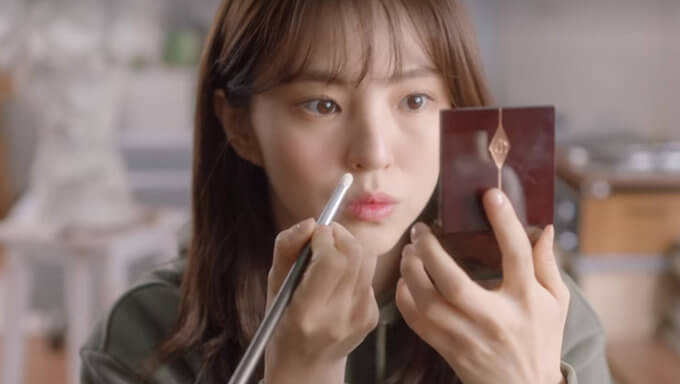 3. Merchandising 2.0
The American site ShopTheScenes rethinks merchandising from two angles.
• First, it offers exclusive merchandise. For example, by presenting champagne or a Pierre Cadault exclusive collection from the Emily in Paris series, it gives viewers the opportunity to own fictional objects … that become real.
• In a second more aspirational and immersive approach, the site sells clothing and objects seen in the series. Shoppers can use different filters – series, character, scene – or navigate in a 3D model of spaces seen on the show.
The +: Everyone can go from just watching to owning a piece of the universe they admire. It's a win-win situation that gives platform aficionados greater immersion and connection to stories, environments, and characters.
Voir cette publication sur Instagram
4. Experiencing and recreating legendary spaces
Since the 1960s, amusement parks like Universal Studios have welcomed visitors into the world of films' and series' backstage environments. More recently, players like Airbnb have made those experiences more widely available by offering accomodations around the world decorated like series and film sets. Another example was last June in Paris with Netlfix's immersive popup store based on Stranger Things. Visitors felt like they had entered the series's world.
The +: These initiatives let visitors enjoy experiences in their favorite universes and meet other members of the community.
Voir cette publication sur Instagram
5. Meeting spaces
In January the Quantum Club in Brooklyn organized a Wednesday-themed evening using the Addams family story. The organizer even held a competition for the viral dance (#wednesdaydance has 1.7 billion views on TikTok) Wednesday performed in the series's 4th episode.
The +: These events create meet-ups within a community and bring the series to life in a local setting.
Voir cette publication sur Instagram