Shein – first understand, then fight back
Decodings
Growing criticism about Shein clearly has little impact, since the Chinese brand continues to attract crowds and sell massive amounts of products. The most recent example is the Parisian popup which ran from 5 to 8 May. Let's try to understand what Shein does right to find the best ways to fight back.
Condemned for its disastrous effect on the environment and for exploiting the Uyghurs (among others), Shein doesn't seem welcome in France. In fact, a petition was started demanding that the brand be banned in the country. Over 100,000 signatures were collected in three weeks, and yet … From 5 to 8 May, a multitude (around 10,000) of clients waited, sometimes for several hours, to get into the boutique and have a "real-life" Shein experience.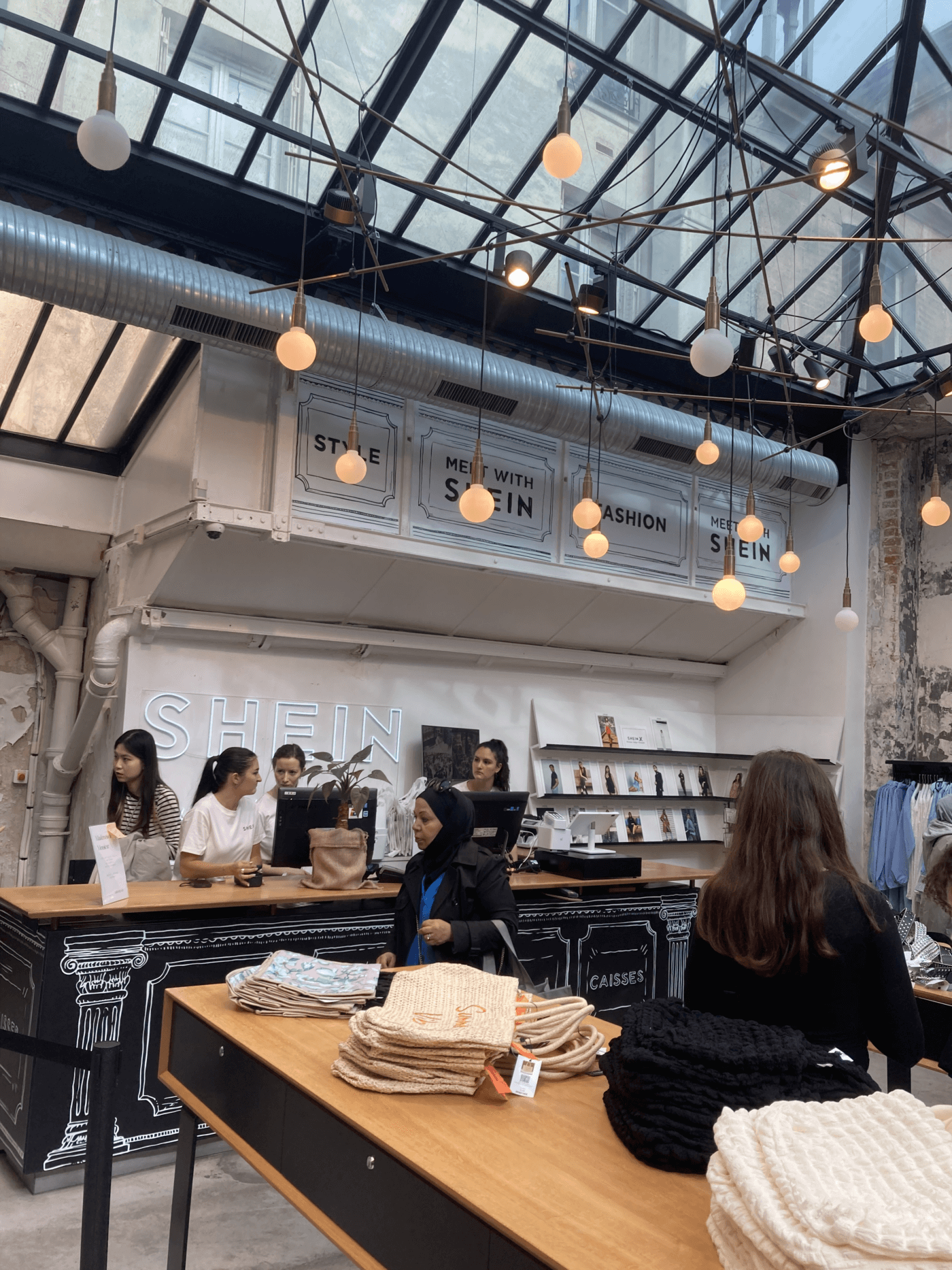 How can we explain the popup's success? What is it that Shein has understood that other brands haven't been able to put into place? NellyRodi experts visited the boutique and explored the question.
1) A premium image for low-quality products
The Shein boutique was in a pleasant, spacious, light-filled space at 18 rue des Archives in the Marais neighborhood. The site, usually home to a concept store with designer brands and streetwear, is very popular with the fashionable area's residents and visitors.
Shein did a great job making the space its own, decorating it with plants and wall panels that represented the inviting, if cliché, esthetics of Parisian streets. The visual merchandising was on-target, the sales staff was friendly and ready to help, and with each purchase, customers even received a small gift. The boutique's overall impression was so good that we almost forgot the products' mediocre quality and, despite ourselves, had a good time.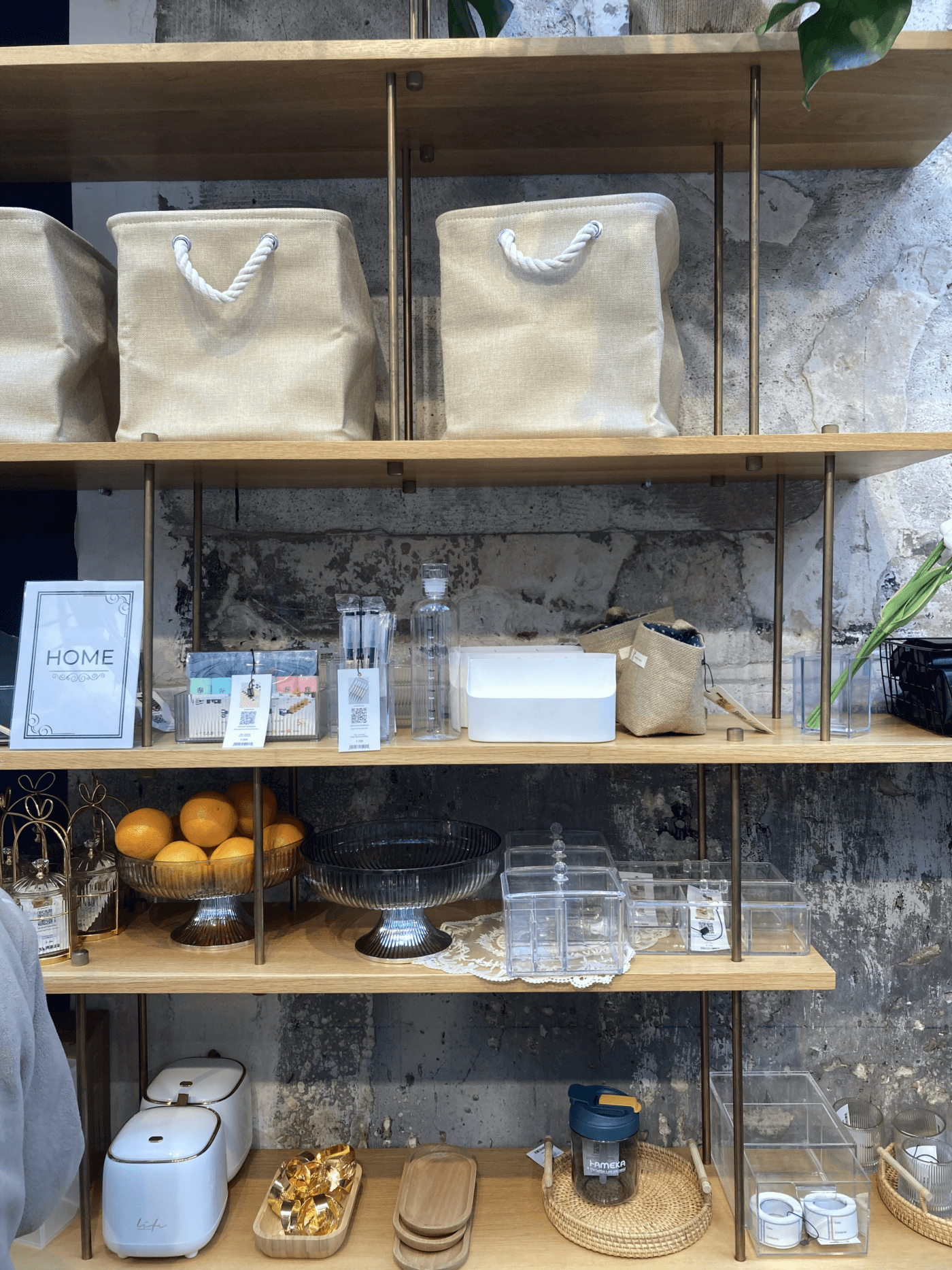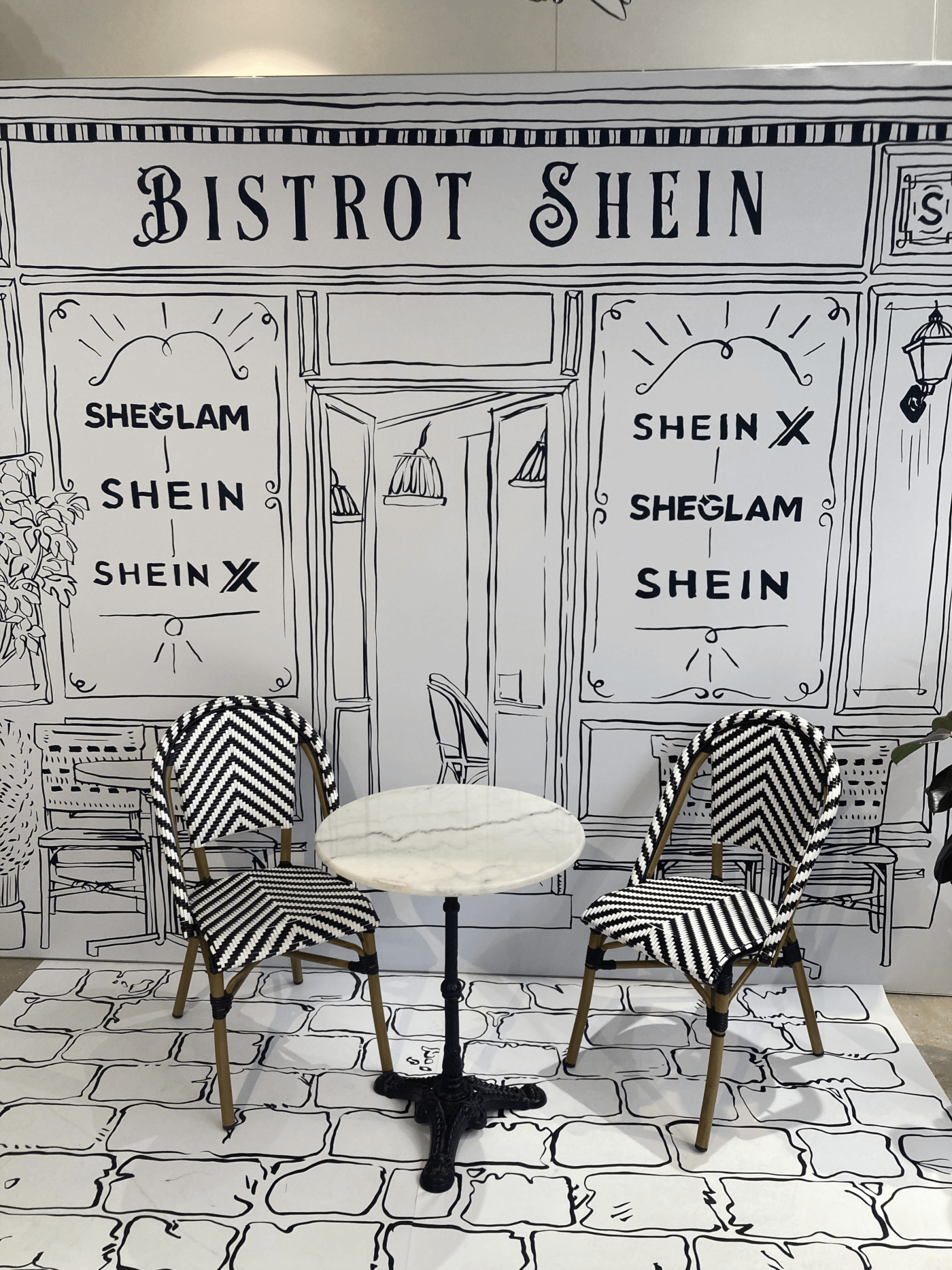 2) A 360° lifestyle experience inspired by luxury 
People don't visit the Shein boutique just to shop, but also to enjoy the e-brand's retail experience. Everything was done to encourage customers to take their time: photo booths, photo stations, and even a small café with drinks and pastries where mothers and daughters (we saw them) could enjoy a snack.
Shein presents a total lifestyle experience that's carried all the way down to its products. The brand isn't limited to ready-to-wear, it also offers home decor items and makeup. You can literally have a "Shein life." It uses the same codes the luxury sector has recently adopted in its boutiques; the Chinese brand has already understood how that works and how to copy it.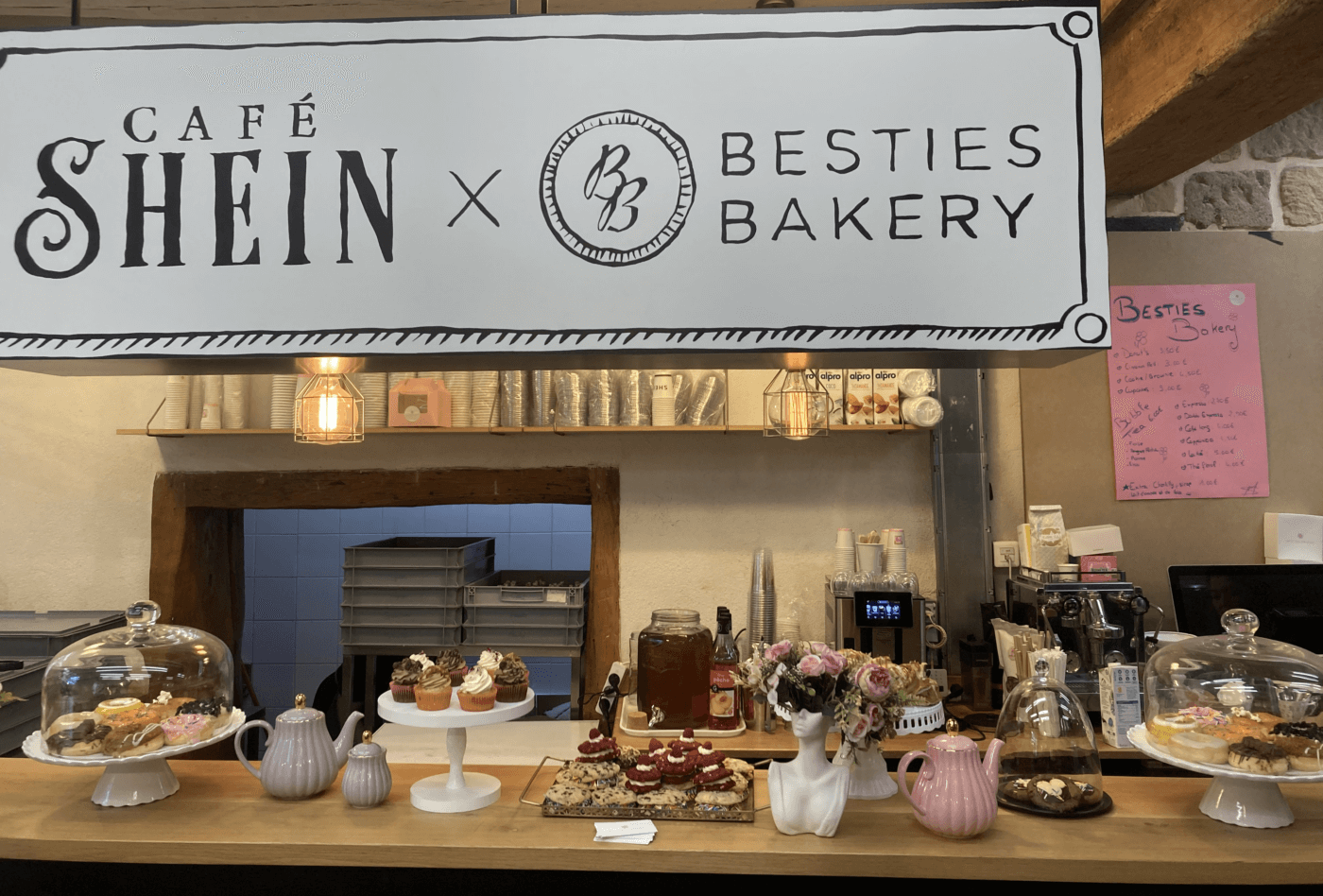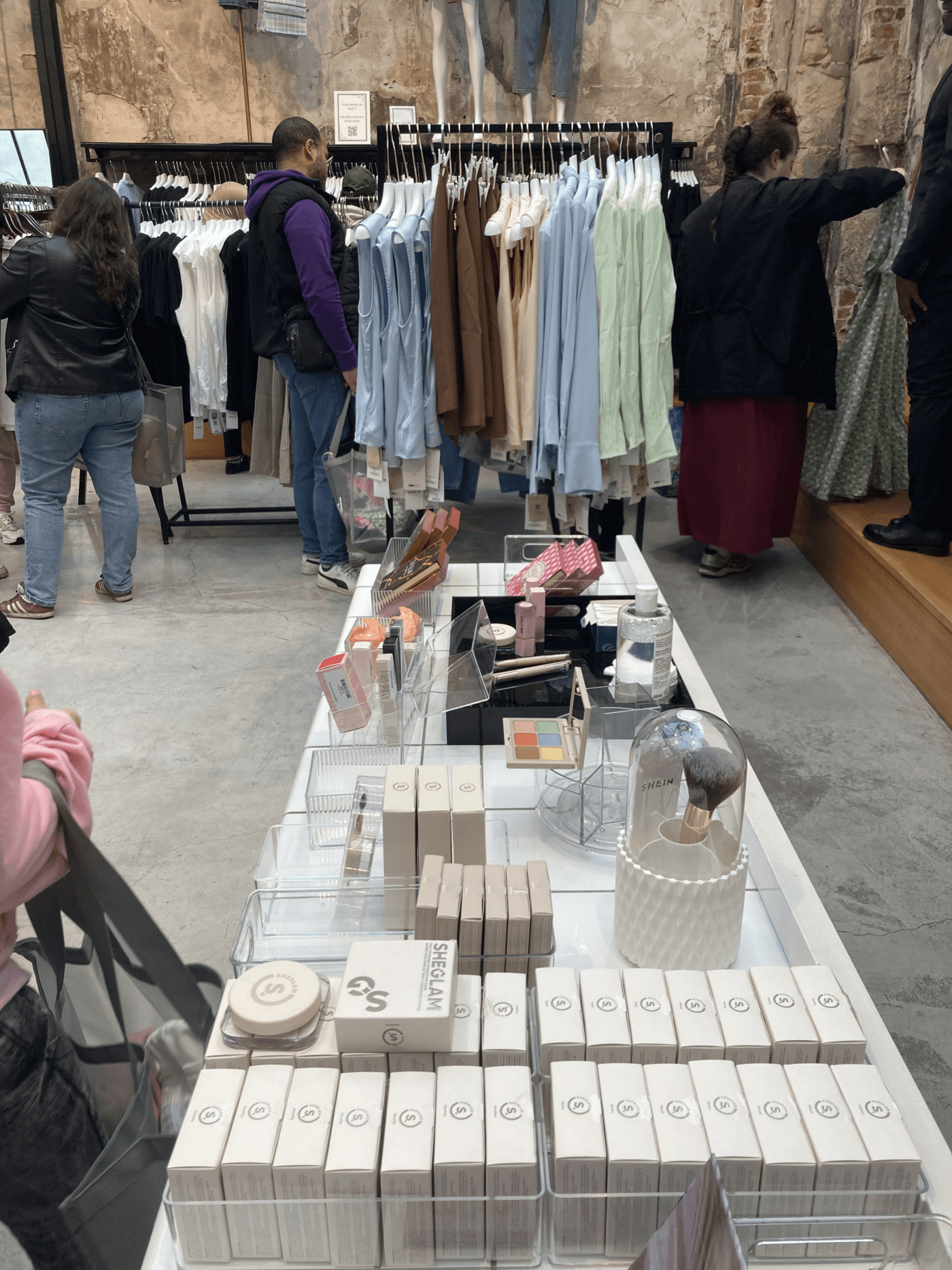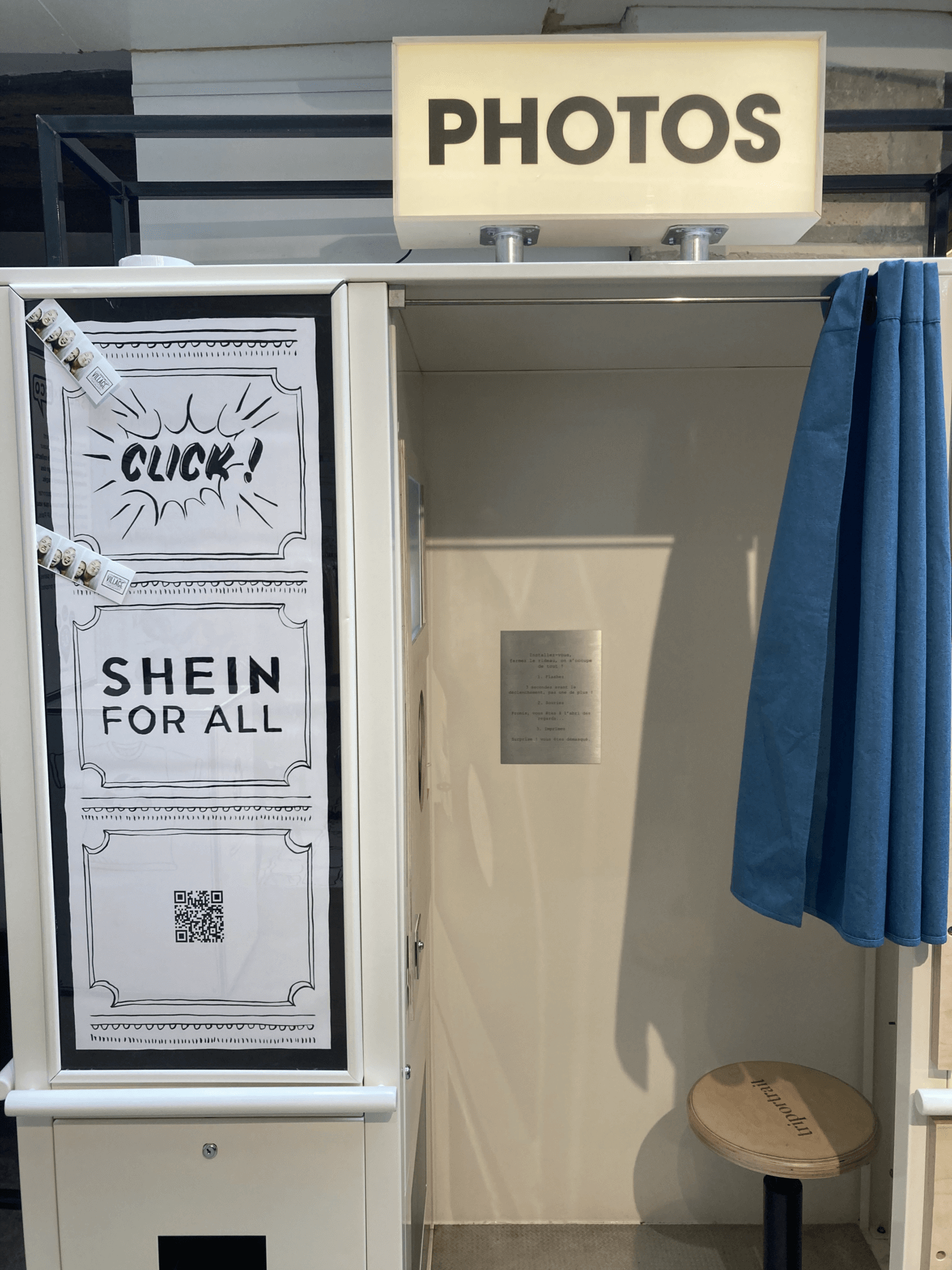 3) Other factors for success
Shein relies on an impressive digital marketing machine. There are ongoing sales and promotional codes on the internet site, and influencers around the world promote the brand in exchange for free clothes. For the popup, Shein also called on numerous influencers who came to test the physical experience and share it on social media.
Of course, Shein's other strength is price (the average cost of an item is €7.80) and a choice of very different styles that can appeal to everyone. Customers can treat themselves with dramatic pieces to complete an extravagant outfit or only wear from time to time – all at low prices. And since we know that price is the main driver for French shoppers, we understand why the popup was a success.
So it seems that ultra-fast fashion still has a great future ahead – if it doesn't destroy the planet first – unless other more responsible brands start playing with the same marketing arms.