As the drive to improve performance and enhance cognitive function reaches new heights, nootropic options inspired by biohacking hold out natural, smart solutions for living healthy.
New offers on today's booming wellness market are exploring new horizons in step with the quest for self-optimization as well as the cult of productivity and the latest research to come out of Silicon Valley.
Nootropics, or the latest wellness craze
The latest wellness craze is for nootropics, i.e. "smart drugs" containing natural ingredients – e.g. vitamins, amino acids and fruit and plant extracts, not to mention L-theanine, matcha, caffeine and adaptogens – thought to have beneficial effects on cognitive performance.
Somewhere between superfoods and dietary supplements, these substances are said to stimulate the memory as well as increase creativity, focus, endurance and mental clarity. This approach to living healthy is inspired by "biohacking", the idea that our body is a system and that we can better its performance by improving what goes into it.
Worth an estimated 1.96 billion dollars in 2018, the market for nootropics is expected to reach 5.32 billion dollars by 2026, posting a compound annual growth rate of 13.2% (Globe Newswire). Demand for brain stimulants is on the rise nowadays, as working environments become increasingly competitive. Another factor contributing to this trend is a growing awareness of mental disorders.
Biohackers quickly emerged on this market, adopting a holistic approach to well-being. Their bio-tech dietary offers claim to obtain notable results without adverse side effects.
One illustration are plant-based "smart drinks" (e.g. Synapse, Soylent, Flyte and Arepa), intended to provide healthy, natural alternatives to the energy drinks found at the supermarket whose sugar content is high and whose reputation has suffered further to studies associating them with cardiac risks and obesity.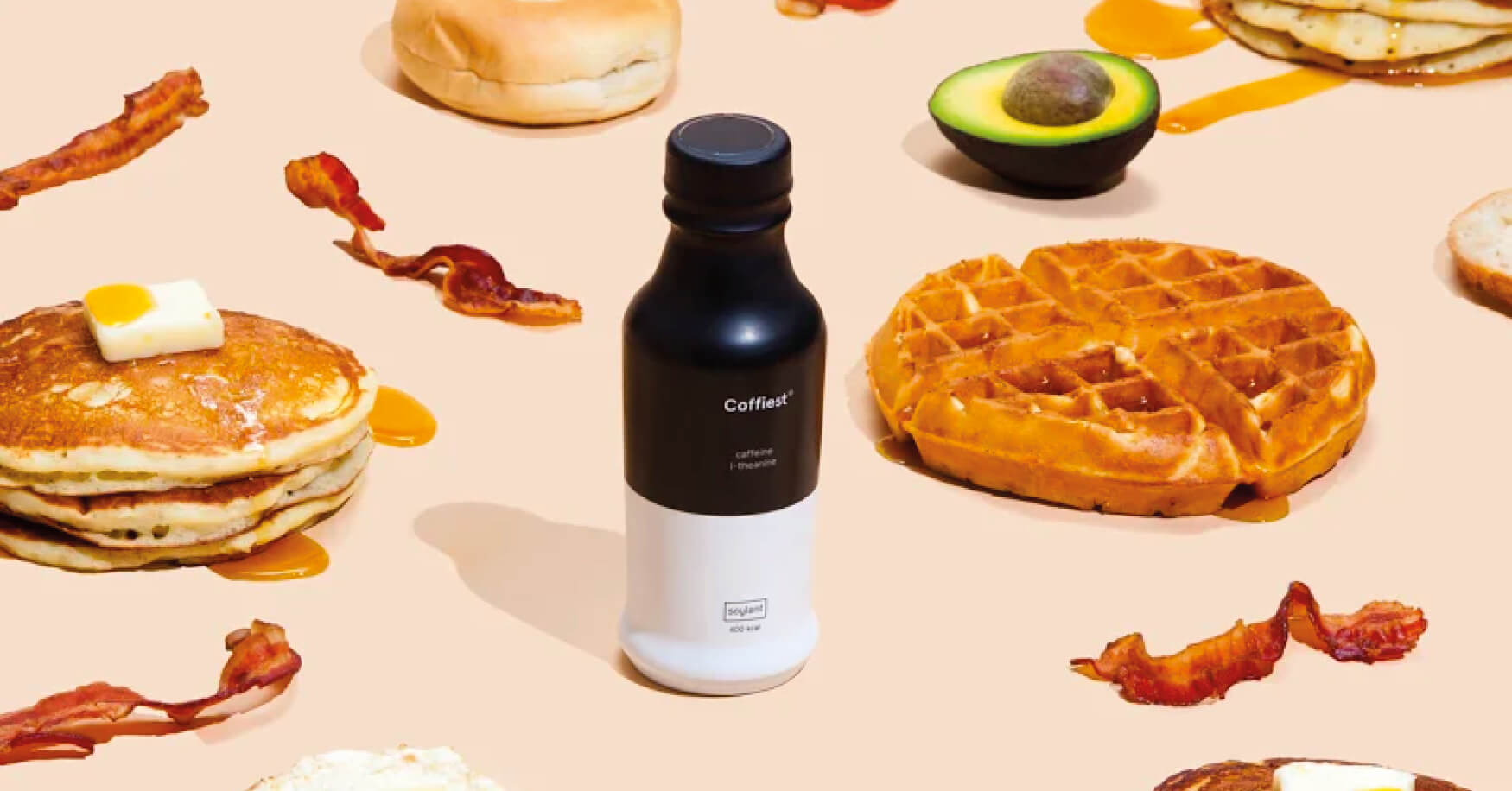 Taking another tack, some brands have forged their identity on more amusing ways of ingesting these substances. Sakara's nootropic chocolates or The Goop's Nerd Alert café-au-lait-flavored "total focus soft chews"  make a appealing alternative to capsules, energy drinks or coffee. Like minimum daily doses of brain stimulant and energy, such products can provide a boost during the day instead of high-sugar snacks.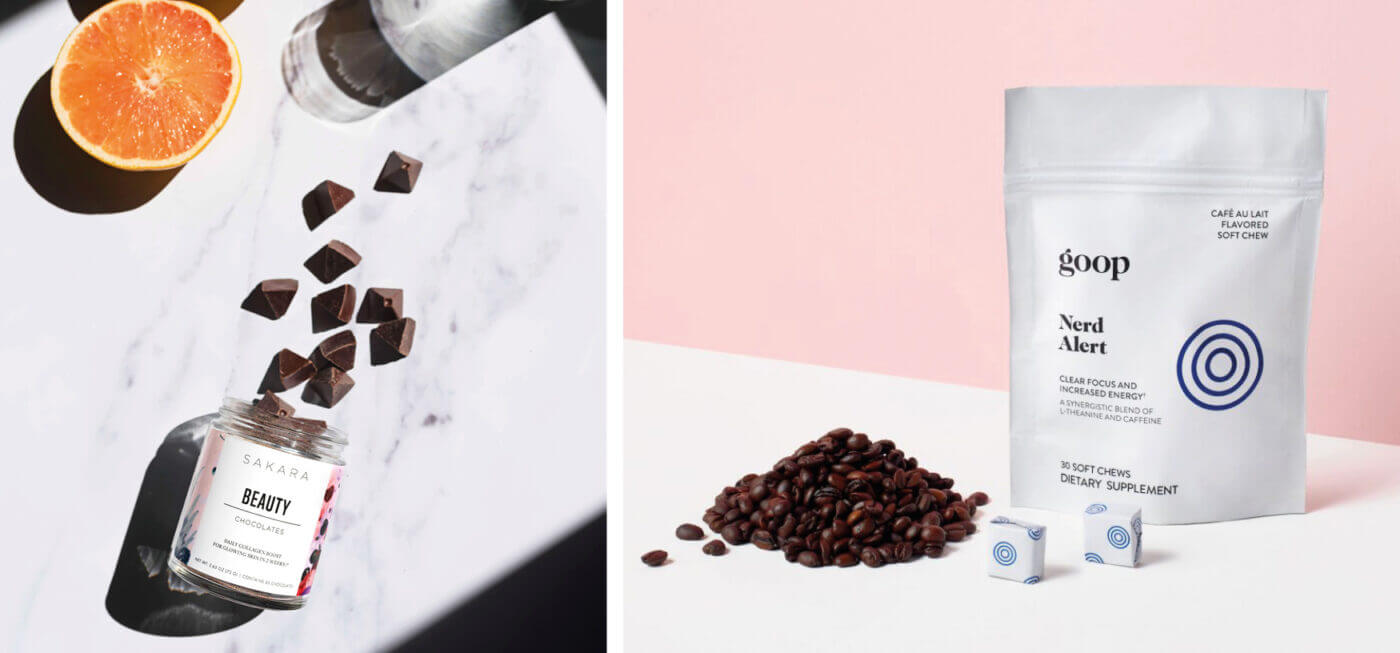 Subscription services have also emerged. For instance, HVMN's Nootrobox is "a system of four nootropic blends designed to provide energy & focus, improve your memory, protect your brain and body and improve sleep quality" at a cost of 99 dollars a month.
In the same vein, Binto offers women a personalized routine of daily supplement packets. Each subscriber first takes a survey to identify issues relative to her hormone levels, concentration, sleep, immunity, not to mention her reproductive health, skin problems or mood swings. A routine is then devised to meet that person's particular needs.
Vitamins are also popular in this drive to boost performance.
In the United States, the online sales of vitamins and supplements rose by 15% in 2020 to reach 18.3 billion dollars (IBISWorld). This increase is due in large part to the Covid-19 health crisis, which has greatly intensified interest in ways to boost immunity.​
Similarly,  Care/of, a startup recently acquired by Bayer, markets purpose-specific vitamins in a number of categories (e.g. immunity, brain, eyes, sleep, stress and heart) that can be  combined in customized boxes for 30 dollars a month. Taking this approach even farther, Baze touts personalized nutrition that starts with an at-home blood test for 10 essential nutrients whose results are analyzed by a certified lab. The company then promises to "guide you from there with food and supplements."
Nearly as popular as Care/of, Ritual has applied the principle of transparency to its multivitamins for women. All brand products contain nine essential – and traceable – nutrients (e.g. Vitamin B12, Vitamin E, magnesium and folate) and are free of artificial colorants and synthetic fillers. Reflecting the brand's commitment to transparency, the capsules are totally see-through and their contents visible.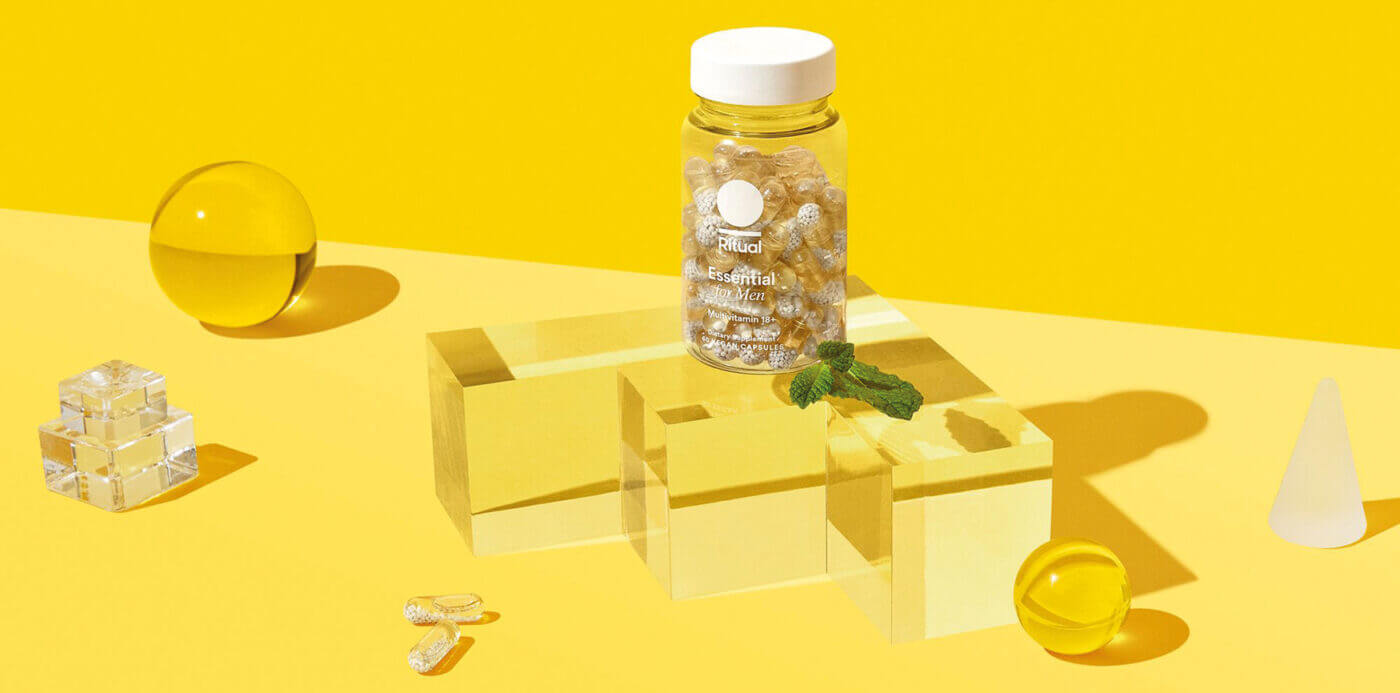 Euphoric beverages
Biohacking has also given rise to another product concept worth mentioning, i.e. nonalcoholic euphoria-inducing beverages. At a time when alcohol consumption continues to be a major public health problem, market players like Kin Euphorics are seeking to democratize alcohol-free euphorics, "the first innovation in a 10,000 year long social drinking tradition". These drinks contain adaptogenic herbs thought to help regulate and manage stress, nootropic blends to improve cognitive function and plants to create a taste like that of a conventional cocktail.
This profusion of biohacking-inspired solutions offers fresh proof that the wellness generation and its obsession with health are gradually reorienting the well-being market toward "smart", natural products and services.​