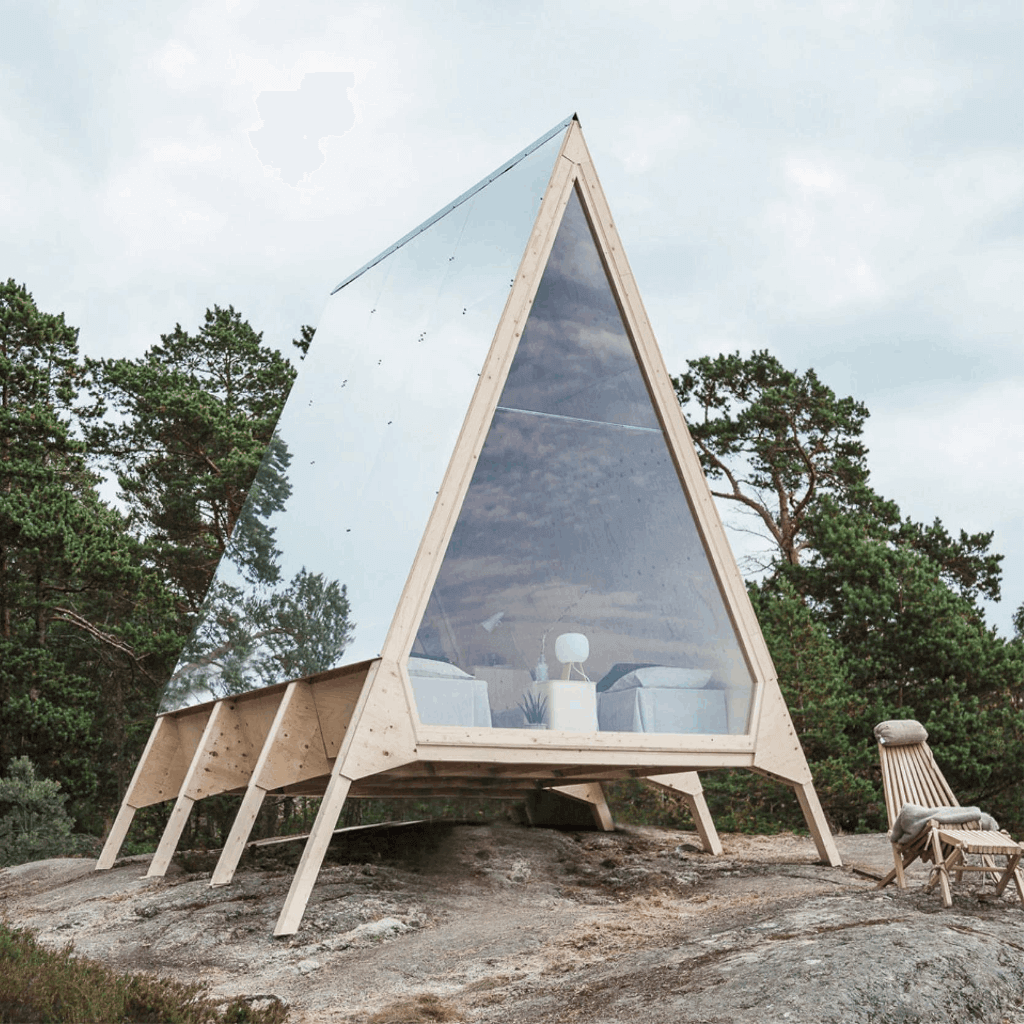 The Staycation, the Latest Twist in Travel
Decodings
The travel ecosystem is seeing a paradigm shift that began with public concern over climate change and got a huge boost from the Covid-19 crisis. Today, local tourism is in the spotlight.
At a time when the movement of flygskam – the Swedish word for plane shame – is convincing more and more eco-aware devotees, the "staycation" (stay + vacation) is gaining traction as the latest travel trend, due in large part to the Covid-19 crisis.
Stimulate the economy while fighting climate change
Last June, the French government announced its intention to drop Air France flight routes for which a rail alternative exists in order to cut CO2 emissions generated by domestic travel. In early July, Austrian Airlines disclosed that it would be taking similar measures, agreeing to halve its carbon emissions by 2050 under the Austrian government's recovery plan for the airline.
In parallel, as the global pandemic continues, the European Union has reopened its borders to a list of 15 "safe" non-European countries with low infection rates that is reviewed every two weeks. In mid-July, many cities – e.g. Melbourne, Antananarivo and Beijing as well as Leicester and several cities in Europe – had to re-impose lockdown restrictions that will dim their tourism prospects, especially in countries in the midst of their summer vacation period.
The time has come to completely rethink the tourism ecosystem, disrupted by the environmental transition and now by social distancing. The idea of reverting to pre-globalization local modes of travel is on the rise and consistent with the need to rally national economies.
The rise of local tourism
In today's unprecedented situation, a number of local tourism initiatives are attracting attention. Members of the public at large are being encouraged to re-discover their own and neighboring regions, previously neglected in favor of more remote destinations. In other words, global hypermobility is giving way to a preference for local mobility.
After three chaotic months, Airbnb launched a campaign to promote short-distance travel. As a result, the platform had more bookings in the U.S. for the period between May 17 and June 3 than for the same period a year earlier. In France, a similar rebound occurred: 86% of the French – up from 75% in 2019 – decided to take their summer vacation in heir own country. Summer bookings in France were 40% higher than for the same period last year.
In Morocco, the #ALLFBLADNA campaign run by the Accord Live Limitless loyalty program for Morocco is also highlighting local tourism, encouraging Moroccans to rediscover places and monuments that are the pride of the country.
On the African continent, a number of specialized digital platforms (e.g. TripZapp and IrinAjo) have imported the staycation concept, prompting African Millennials to discover the treasures of their homelands.
The New Travel Nomad
Nomadic travel is also on the rise. There is more interest in recreational vehicles (RVs) like camper vans, caravans and motor homes, which allow holidaymakers to enjoy freedom of movement in their travels while obeying the rules of social distancing.
According to Yescapa, a platform specialized in RV rentals, demand in Europe for July and August was 60% higher than last year. In France, the Evasia network noted that, between May 11 and June 1, there were nearly 50% more requests for bookings than in the same period in 2019.
Among the alternatives for summer getaways, one finds RVs with a retro-Scandinavian look as well as eco-responsible installations. To meet increasing demand, a new wave of startups have specialized in ingenious micro and compact RVs (e.g. Carapate, Mink and DROPLET) intended to provide a holistic user experience. This type of solution appeals to middle-class consumers, worried about their finances amid a world economy devastated by the coronavirus.
The Zero-Carbon Vacation
Other local-oriented, green getaway solutions have emerged, including high-end experiences that aim to reduce environmental impact while democratizing a more virtuous approach to travel.
In France, Bucoli markets eco-responsible holiday micro-adventures that combine luxury with social consciousness, inviting customers to rent a Tiny House set by itself in a forest only two and a half hours away from Paris.
When it comes to domestic eco-tourism, Sweden stands out for its attractive possibilities. The renewable energy company Neste, world leader for renewable diesel, has come up with a mobile cabin called Nolla ("zero" in Finnish) that can be taken apart and put back together like a puzzle. According to its designer, Robin Falck, "it demonstrates a low-impact daily life that is based on self-sufficiency and renewable solutions, thus generating minimal to no emissions". Another initiative, also part of Neste's Journey to Zero campaign, is Zero Island. Working with its partners, Neste carried out this project to make one Swedish island carbon neutral in just one year, providing travel options that help users rethink their travel habits.
On the sustainable vacation front, Neste has also created the Zerobnb website, saying "We think it's time to make every journey a journey towards zero emissions. We're not asking for much. We just want Airbnb to add a new category for sustainable home options. After that, we can get rid of Zerobnb…. We have collected our favourite sustainable homes from Airbnb, so you can book your next sustainable getaway." The Ecobnb plateform had already introduced this concept, presenting a selection of international travel destinations that avoid CO2 emissions, save trees and economize water.
Cover image credit: Zero Vacation © Neste