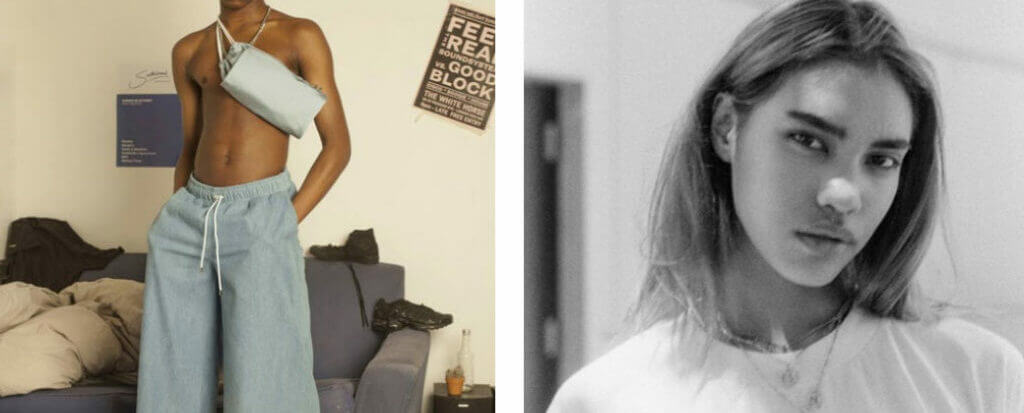 Asymetrical Era
Decodings
The relationship between beauty and singularity is changing, influenced by a trend for asymmetry, imprecision and dissimilarity. Hence, the arrival of savvy contrasts and combinations, with a dilution of traditional boundaries.
In a world of ultra-polished aesthetics, the penchant for deconstructivism – and anticonformism – indicates that creatives are feeling the urge to break with established design codes. We're seeing veritable works of art and perception that are replete with futurism, their volumes characterized by prismatic folds, angular assemblies and an element of disharmony.
Going counter to this trend dating to the 1990s, several brands, designers and artists are it a new twist, using dissymmetry to enhance appeal and show their attachment to art rather than business, evidencing a new pact of authenticity with consumers.
#Anti : In the modd… for paradox and discontinuity
This new scheme of things may be most apparent in fashion, where the visual is king. Off-White has spent the last few seasons refining its aesthetic, maximizing impact by hijacking the basics with its oversized silhouettes, its deconstructed garments to be cut-and-pasted and its mania for collaboration.
Positioned similarly to redefine eccentricity, the Autumn 2018 men's collection by Gosha Rubchinskiy stands out for its natural overlapping effects, especially visible in the models produced for the brand's heavily mediatized partnership with Burberry (cf. photo). The association of asymmetry with references to the military, where symmetry rules, is all the more paradoxical and therefore relevant.
Denim is also going asymmetrical. This year, the namesake label of Ukrainian fashion designer Ksenia Schnaider has made one of its boldest statements with her asymmetrical jeans. Anton, her husband and business partner, has said that this choice is due to their penchant for "making things for no reason."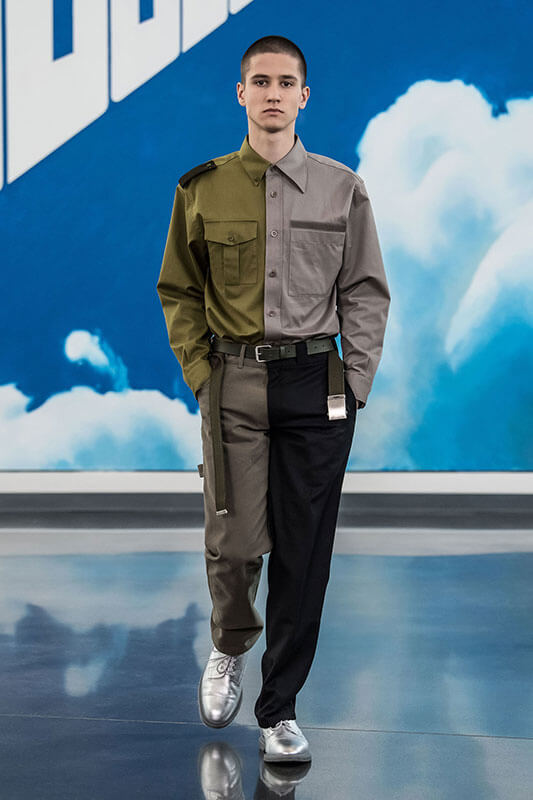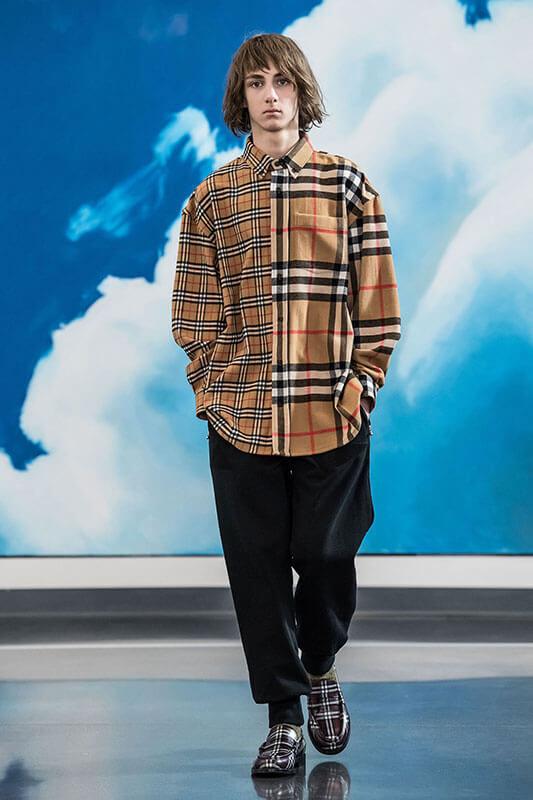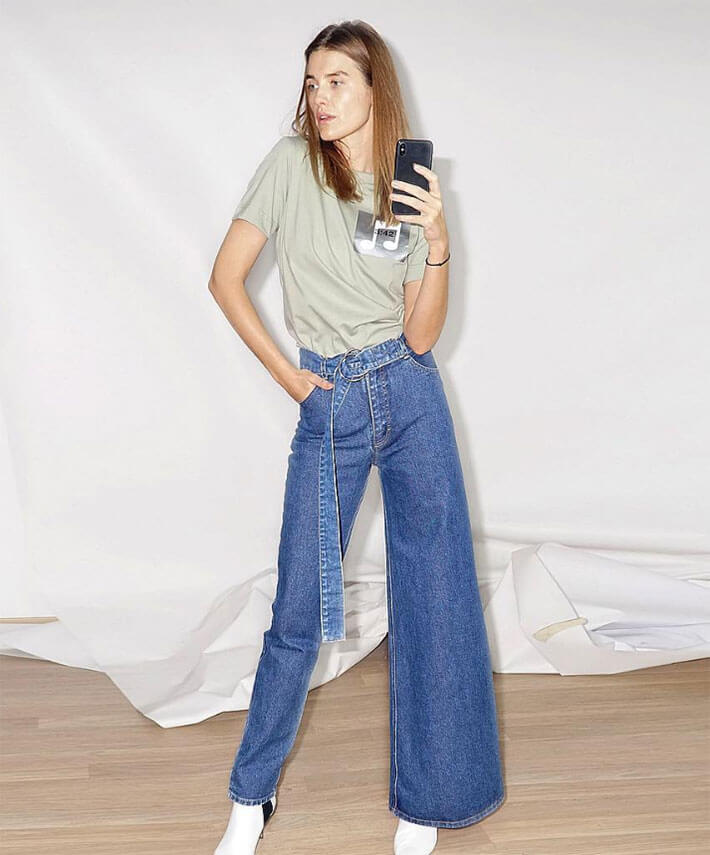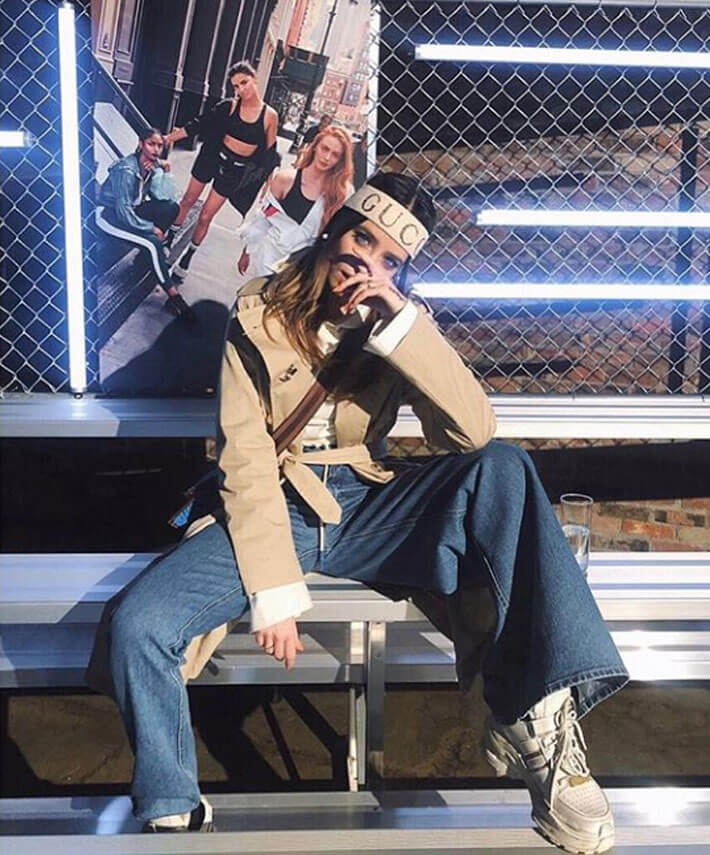 In short, at a time when fashion watchdog Diet Prada is busy calling out copycats, brands are motivated to find new ways of  creating dissimilarities. 
In the lifestyle sector, the "Unfinished Art" philosophy also thumbs its nose at symmetry. For instance, designer Madahiro Maruyama's eponymous brand recently brought out the "erase" collection inspired by erased pencil lines. The process of drawing and erasing, "removing something that has been there", creates an impression of mystery while shunning symmetry.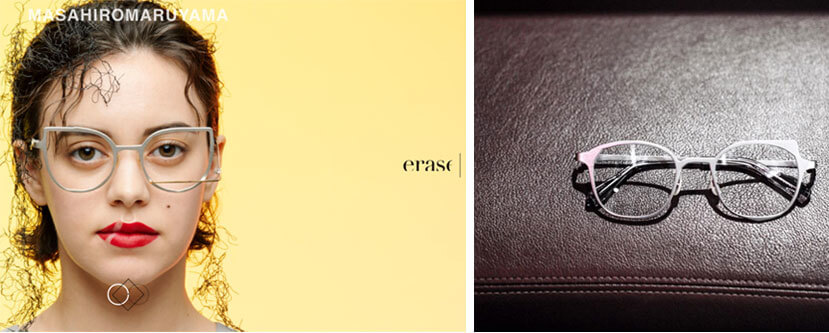 Imperfection is no longer the opposite of perfect, but rather a category of perfection.
Sectors related to fashion are also adopting these new codes. In London, the modeling agency Anti-Agency says "our models aren't just clothes horses" and selects models "with personality, individual style and talent" that will be "aspirational for your customer."  Another instance is last year's Revlon Live Boldly campaign featuring brand ambassadors including Adwoa Aboah and Ashley Graham. Uniqueness is in, conformity is out.
The emotional appeal of singularity may also be found in daily, utilitarian offerings. One example is imperfect produce, which offers "imperfect boxes" of fresh, delicious fruits and vegetables that are "ugly" because they "don't live up to the cosmetic standards of grocery stores". In this case, the defective has acquired commercial, identity and philosophical value.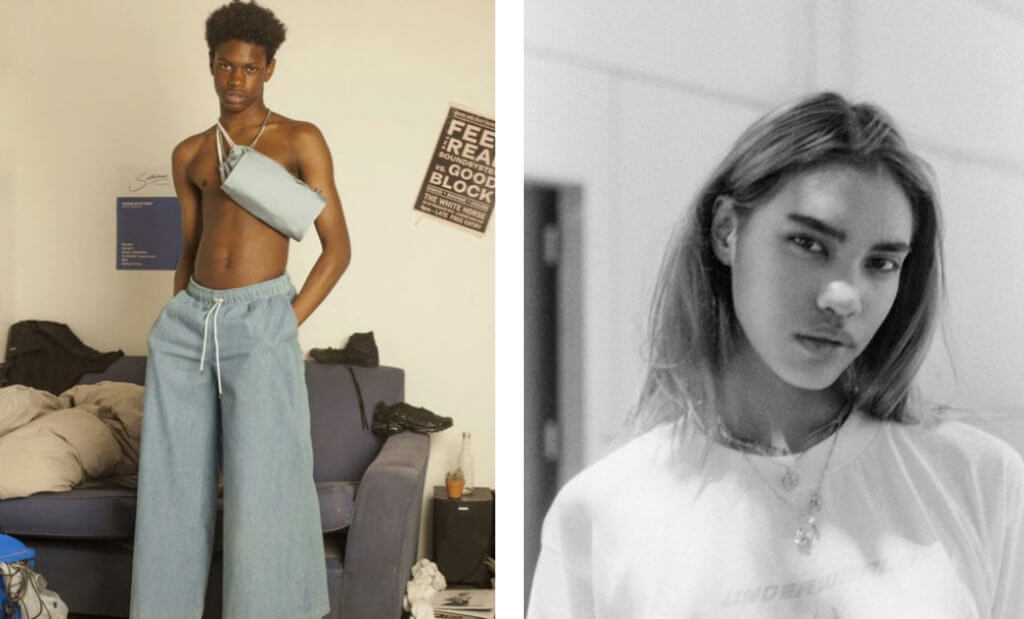 Artists on dissimilarity 
In another sign of the times, dissimilarity and disparity – corollaries of the notions just discussed – have moved into contemporary art. The Turkish artist Ugurgallen produces collages that skillfully exploit the sharp contrasts between Western concerns and more somber realities. Each collage is a window on two realities: ours, preserved from war, and the reality of a war-torn country that we only experience through the media from afar.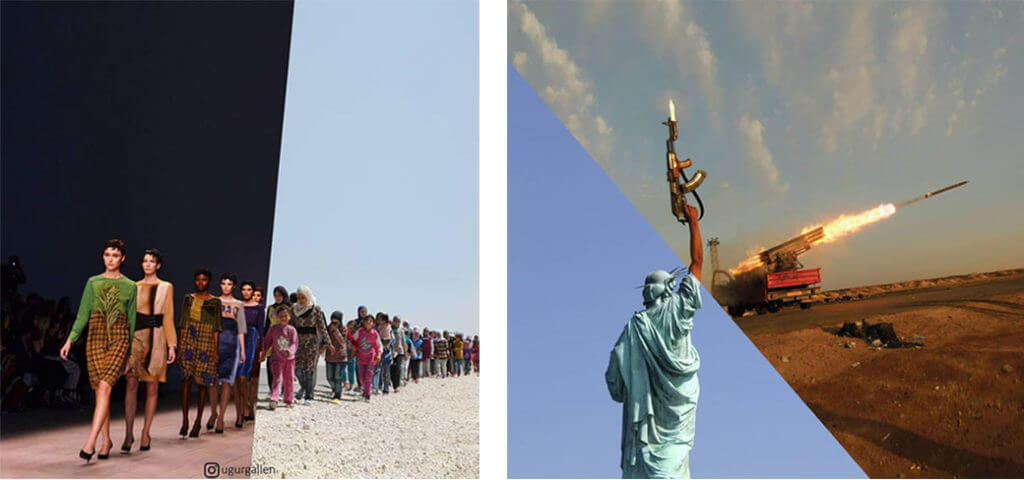 Social dissimilarity is also treated in the work of French photographer Delphine Blast. Her "Dissemblance" portrait series encourages viewers to reflect on the idea of "normality" and the construction of identity. Just as lateness can be seen as a gift of time, singularity evokes, more or less consciously, a new ideal of authenticity.
Cover © Anti-Agency – Abolaji et Elle