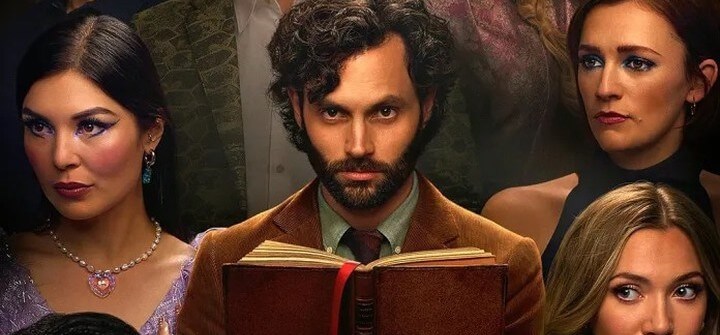 Binge watch & learn: key takeaways from the trending movies and series
As powerful creative forces, the film, television, and VOD industries exert considerable sway over our consumer behavior and cultural habits.
Through the stories, characters, and esthetics they portray, films and series influence the aspirations, behavior, and trends in fields such as fashion, beauty, and design, to name only a few.
That's why the NellyRodi team gives you a monthly analysis of the phenomena, influences, talents, and trends emerging from the most popular films and series.
#1 EAT THE RICH!: THE RISE OF ANTI-WEALTHY SATIRES IN THE MOVIE INDUSTRY
From "The White Lotus" series that shows totally offensive wealthy people, to the "You" series and its "Eat the Rich" episode, to the movies "Triangle of Sadness" directed by Ruben Östlund and "Babylon" by Damien Chazelle, numerous film and TV productions paint brutal portraits of the extremely wealthy, whether they're nouveau riche, part of the aristocracy, influencers, or others. By shining the spotlight on rich, odious characters consumed by neurosis and egoism, these shows question (with viewers) the morals and values of the financial elite by underscoring their disconnection from reality and their lack of compassion for the most vulnerable.
This evolution marks an important change compared to past decades when wealth and luxury were often presented as ideals to copy in series like "Gossip Girl," "Empire," "Elite," and "Dynasty," which inspired then-current fashion and beauty trends.
Now these productions are becoming platforms to express an anti-rich movement that strives to denounce idealized representations of wealth and challenge the models of social success, wealth accumulation, and ostentatious consumption. These shows also reflect a growing awareness of environmental issues and the necessity of thinking in new ways about lifestyles and consumption. To learn more about this macro trend, have a look at NellyRodi's "Rebels vs. the rich" article.
Voir cette publication sur Instagram
#2 NEW, SENSITIVE PORTRAYALS OF FATHERHOOD
Representations of fatherhood in cultural media have undergone a significant evolution in the beginning of this year. Movies such as "The Son" directed by Florian Zeller, "Broker" by Hirokazu Kore-eda, and "Aftersun" by Charlotte Wells as well as the series "Ginny & Georgia" on Netflix, and "The Last of Us" on Amazon Prime present nuanced, sensitive visions of the paternal figures which play central roles in these productions.
Contrary to the traditional representations of fathers as often absent, authoritarian, or barely involved in their children's lives, the fathers in these shows want to build authentic relationships with their offspring. They play an active role in their children's learning and development, for example, by taking them to the psychologist in the series "The Son" and "Ginny & Georgia," or in putting themselves at risk to protect them, like in the apocalyptic series "The Last of Us." These shows present the desire to be a father as a conscious choice through the adoptive fathers in "Broker" or in "The Last of Us," where a father grieving the death of his daughter takes an adolescent under his wing.
This new appreciation of paternity isn't limited to showing fathers who simply fulfill their parental obligations, it also expands the depictions of masculinity in popular culture by showing fathers who are sensitive, vulnerable, fragile, and even depressed. By presenting such nuances, these shows offer a more meaningful and realistic panorama of male figures as parents while helping breakdown traditional masculine stereotypes.
Voir cette publication sur Instagram
Voir cette publication sur Instagram
#3 ON THE RADAR: SERIES ACTORS TO FOLLOW
Without question, TV has become as important as cinema, giving actors and brands exciting opportunities to connect with an increasingly large and engaged public. The trend has turned TV series actors into iconic personalities to follow, as seen in recent Fashion Weeks where a multitude of TV actors were in the spotlight. The list includes "The White Lotus" cast; Antonia Gentry ("Ginny & Georgia") at Ami; Jenna Ortega ("Wednesday") at Saint Laurent; and Lucas Bravo ("Emily in Paris"), who opened the Louis-Gabriel Nouchi show. It's interesting to analyze which actors we need to keep a close watch on!
Lucas Bravo ("Emily in Paris", Netflix): a masculine French touch
Lucas Bravo plays a fresh, male version of the Parisian, now that the city's It Girls have lost their appeal. In the role of Gabriel, the ultimate French-boy archetype, he has become famous in the now-cult Netflix series "Emily in Paris". He was recently chosen as the star of the Persol ad campaign, and he also opened Louis-Gabriel Nouchi's Fall-Winter 23/24 show inspired by the book "American Psycho."
Voir cette publication sur Instagram
The White Lotus: new female icons
The impressive success of "The White Lotus" has made actresses Simona Tabasco and Jennifer Coolidge big names today.
Simona Tabasco, who plays a sex worker in the series, was chosen as Skims' muse in a Saint Valentine's advertising campaign and went on to be the face of the Desigual x Alphonse Maitrepierre collection, to be released soon. With her upbeat personality, confident – but never vulgar – sensuality, and authenticity, the actress is a new Italian sensation that brings freshness and modernity to the feminine archetype.
Last month makeup artist Alexis Stone created a buzz at London Fashion Week by using prosthetics and incredible makeup skills to take on the appearance of adored actress Jennifer Coolidge. In "The White Lotus" Coolidge plays depressed heiress Tanya McQuoid, who's searching for a great love, a role that earned her an Emmy Award and a Golden Globe for the Best Actress. Outside of this role, the actress has won fans with her complex personality, which is as funny as it is touching.
Voir cette publication sur Instagram
Antonia Gentry ("Ginny & Georgia")
The second season of Ginny & Georgia set a new Netflix record with 504.77 million viewing hours in only 28 days, making it one of the most popular English-speaking series in the platform's history. Viewers are crazy about Ginny, with her adolescent romances and her coming-of-age story. Actress Antonia Gentry, who plays Ginny, has become a celebrity of note, with 3.7 million followers on Instagram.
Voir cette publication sur Instagram
Jenna Ortega ("Wednesday"): the scream queen
Jenna Ortega, famous for her starring role in "Scream 6," has wowed viewers again in the "Wednesday" series, directed by Tim Burton. She gives a cynical, glacial interpretation of the Wednesday character, a role that has won her acclaim. Since its Netflix launch on 23 November, the series has become an enormous success, especially thanks to the viral dance in episode 4, copied widely by fans (and even Lady Gaga) on TikTok. Beyond her talents as an actress, Ortega was recently named as the ambassador of a new Adidas sportswear label, a fresh role with the promise of a brilliant future.
Voir cette publication sur Instagram