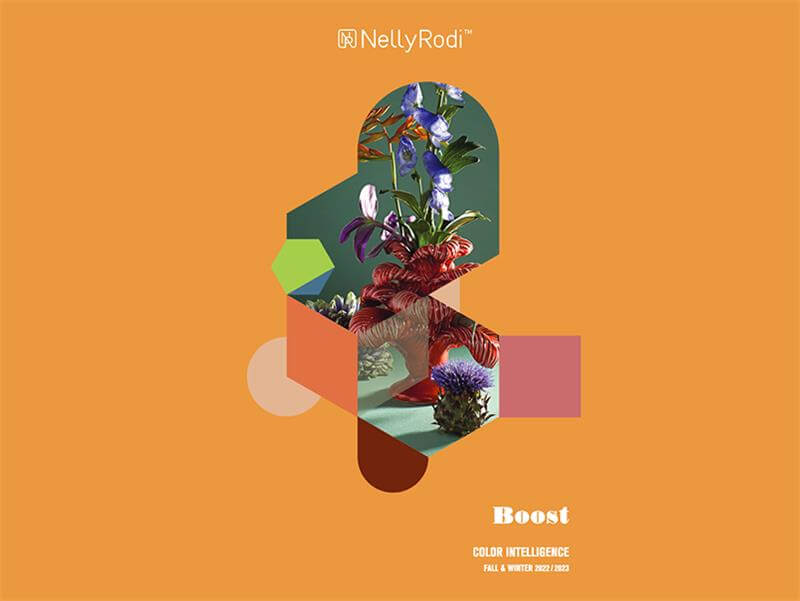 "BOOST": A season under the sign of vital force.
Studies
THE AW22-23 EDITION OF BOOST
Starting the Season Off with a Bang
For the first time in its history, NellyRodi will kick the season off  by releasing its iconicColor Intelligence trendbook in a digital version first, followed by a paper version. This publication is a team effort of the design studio and other talents at NellyRodi. The digital version was launched on December 22 on www.nellyrodi.com and the paper version will be issued this week.
This launch will get the year off to a good start. Throughout the month of January, our Global Creative Director will be available to meet with any client desiring a personalized presentation of our Color Intelligence trendbooks for AW22-23 ("Boost") and SS22 ("Faith").
Find out more on our website or contact cmartin@nellyrodi.com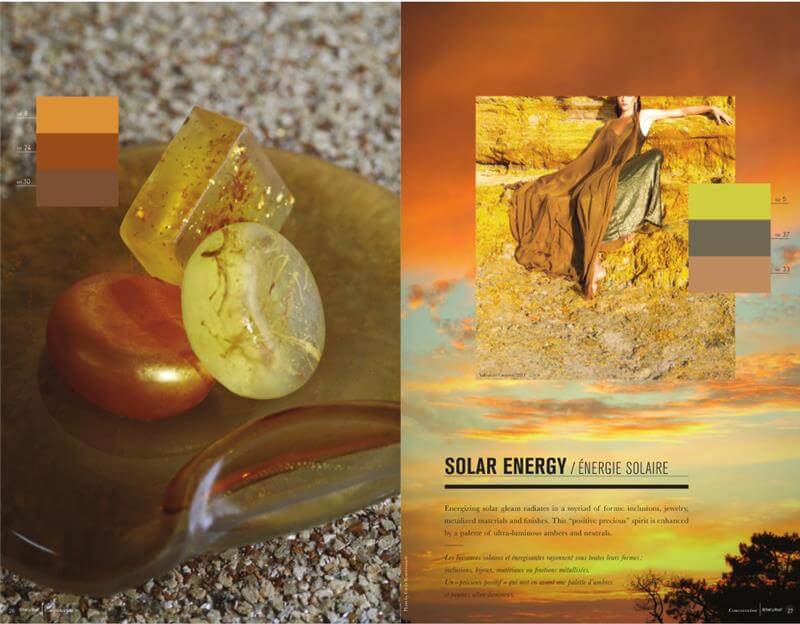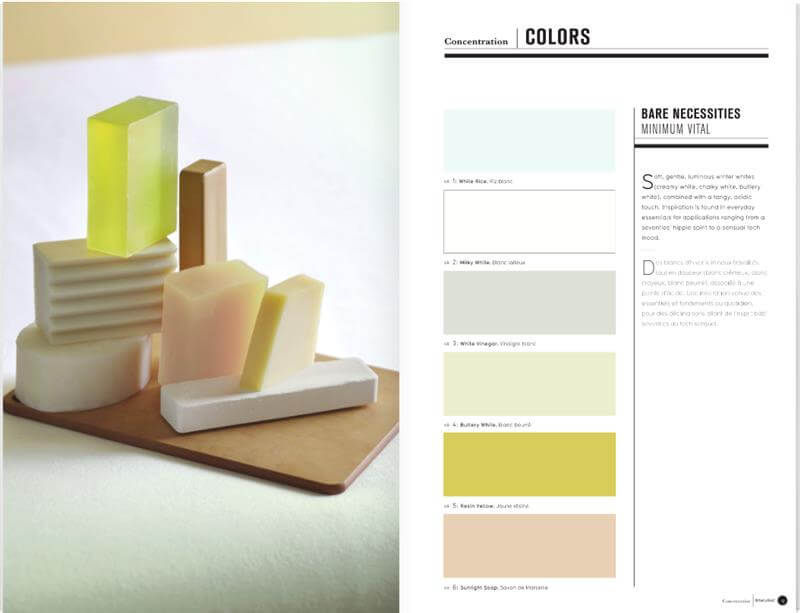 Our Take on AW22-23
The crisis has led to a reset, forcing us to review our value system. It has strengthened our faith in the human factor and in our future. Today, we're ready to face challenges, handle demands and take vigorous action, boosted by new and vital forces.
The mood is edgy and high-energy, spurring us to action. It has put our senses on high alert, mobilized our common sense and pointed us in exciting new directions.
In short, this crisis has forced us to up our game. It has pushed our mental, spiritual and psychological limits, testing our ability to focus ("CONCENTRATION") and reinvent everything ("UNREASON"). It has taken the fusion between Man and Nature to new heights ("PHANTASMAGORIA") while dramatically increasing our hunger for power ("RECONQUEST").
We're done with feeling victimized by events!
Re-energized, we're back in the saddle, ready to take destiny in hand and rebuild the world… and ourselves as well.
In short, it's full speed ahead!
We are also pleased to announce the release of our AW22-23 "Beauty" trendbook, now available online as well as in a paper version.
Finally, we are expanding our expertise to new business fields such as Luxury, Food & Beverage and the Travel industry, with our prospective studies "RETHINK"