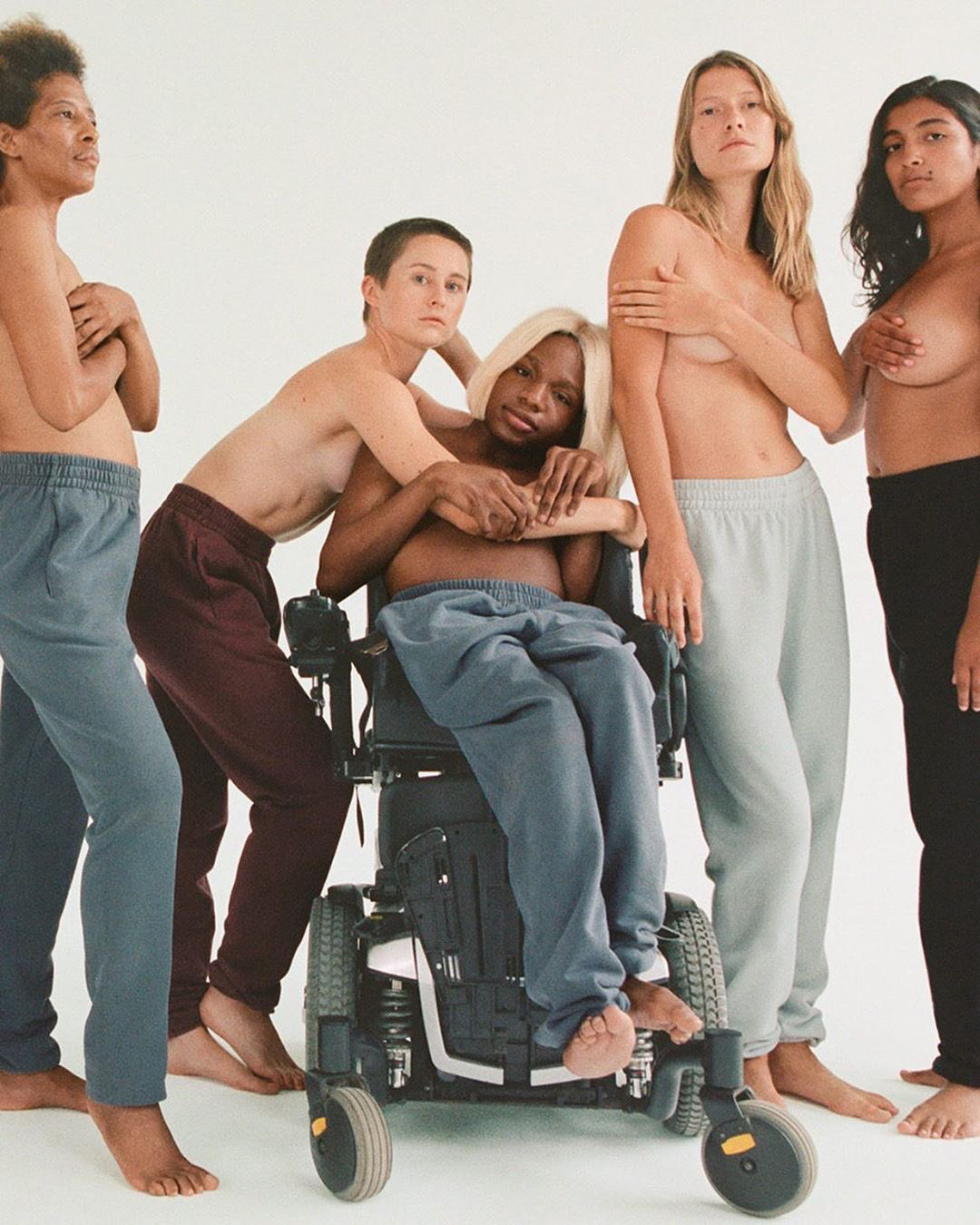 Disability inclusion is spurring creativity
Decodings
The movement in favor of inclusion and acceptance of bodily imperfections has given rise to a new source of inspiration for the creative industries, i.e. the world of disability.
More than one billion people in the world are disabled – nearly 15% of the global population – yet the less-abled have long been neglected by brands, whose efforts towards inclusion in recent years have focused on gender issues and accounting for the Silver Generation's specificities.
In fact, according to The Valuable 500, an advocacy group whose name is inspired by Fortune 500, only 4% of businesses actually cater to disabled persons. Society is biased in favor of the able-bodied, a form of discrimination known as "ableism", but things are changing in terms of aesthetics and functional accessibility.
A momentum driven by fashion
Recently, notable advances have been made. Getty Images partnered with Verizon Media and the National Disability Leadership Alliance to create the Disability Collection, a compilation of stock photos intended to "break stereotypes and more authentically portray individuals with disabilities". Moreover, brands are increasingly factoring dexterity issues into the process of product development and choosing disabled fashion models. The theme of disability is gaining ground as a source of creative inspiration and innovation.
In the autumn of 2018, Elite Model Management signed Aaron Philip, who has been living with quadriplegic cerebral palsy since birth. This event marked another milestone in the fashion sector subsequent to the Tommy Adaptive collection in 2017.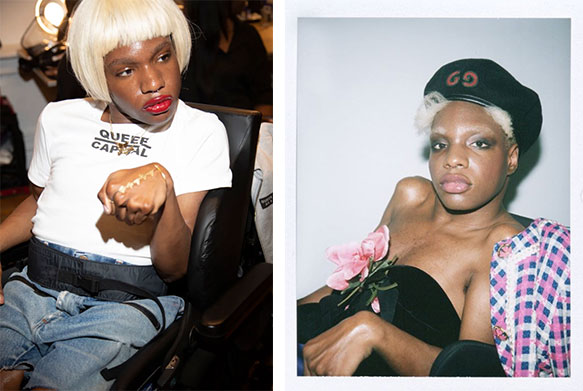 Since then, the new take on imperfection initiated by the Anti-Agency in the U.K. has found new forms of expression. In early 2019, snowboarder Brenna Huckaby, a two-time Paralympic gold medalist, became the new role model for the lingerie brand Aerie. Dedicated agencies have emerged, such as Zebedee Management, which will take applications from "anyone who has a physical or learning disability, additional needs or difference." These developments confirm that the phenomenon has come to represent a structural shift in the fashion sector.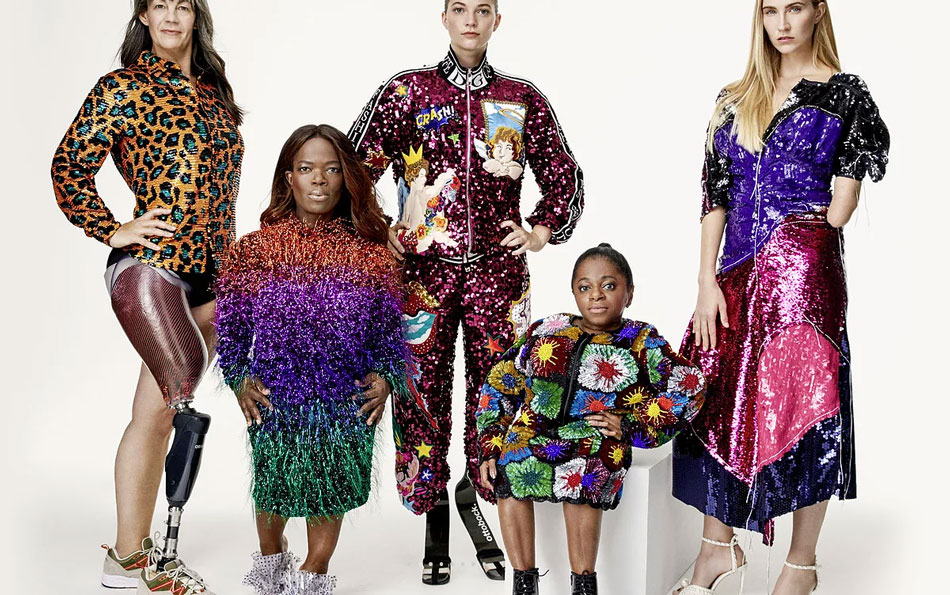 Major brands like Burberry, Gucci and, more recently, Chanel are hiring diversity directors, which means that the market may well see a new surge in "adaptive wear".
The mass market is also on board. In France, in collaboration with the association Les Loups Bleus, Kiabi has brought out a line of clothes for disabled children. Other brands, too, specialize in "wheelchair couture": Slick Chick sells lingerie that can be donned in a sitting position and Chairmelotte's baseline says "for sitting only".
A number of designers are focusing their creative energy on "dressing differences." Pause Magazine had this to say about the Bionic Collection by the French streetwear label Fattoyz: "Aiming to offer the amputee community an opportunity to dress their prostheses and proudly assume their difference that makes them so unique, the collection takes a more aesthetic led approach to design – offering an alternative to the norm. " The idea here is to convert functionality into a style statement by dint of futurism, high tech and bionic body parts.
The integration of dexterity issues into product development offers another angle of attack. Grace Beauty is leading the way for beauty brands, providing add-ons to ensure easy handling of makeup products. In the same vein, Ikea's "ThisAbles" range of adaptors for furniture was first introduced in Israel and is now available in 127 countries (N.B. The ad campaign won first prize in the Health Innovation category at the 2019 Cannes Lions Festival).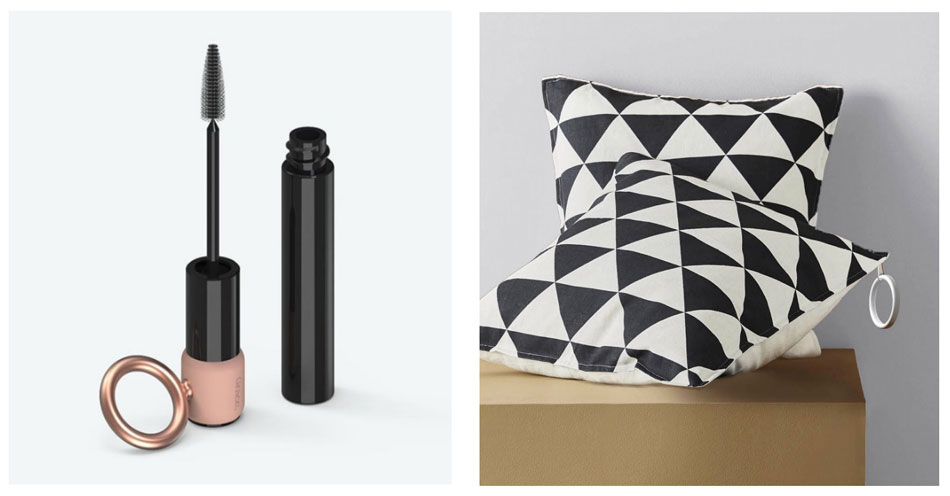 Catering to the disabled is good business
According to the statistics of the Center of Disease Control and Prevention, 22% of U.S. citizens are disabled (53 million consumers) As for the potential worth of the global market, it has been estimated at 8 billion dollars, so there's good reason to think that the tech sector will be next to follow this trend.
At the CES in 2018, there was a wave of "inclusive" innovations, including several for the hearing impaired (e.g. ReSound and Oticon). Now Blitab is catering to the blind and visually impaired with a tablet that converts documents into tactile text and graphics in real time, its response to the iSense accessory developed for Apple's iPad.
Other majors are getting into the action. This year, Microsoft introduced its Xbox Adaptive Controller for disabled gamers and the Chinese behemoth Huawei its StorySign app, which uses AI tools to translate children's stories into sign language. This movement, correlated with Google's open source philosophy, can be expected to accelerate.
The home page of The Valuable 500 delivers the message, "If disability is not on your board agenda, neither is diversity. (Nor is innovation, productivity, brand experience, talent, risk, reputation….)", being the first experts group to thinkdisability will transform how business approaches the improvement of product accessibility.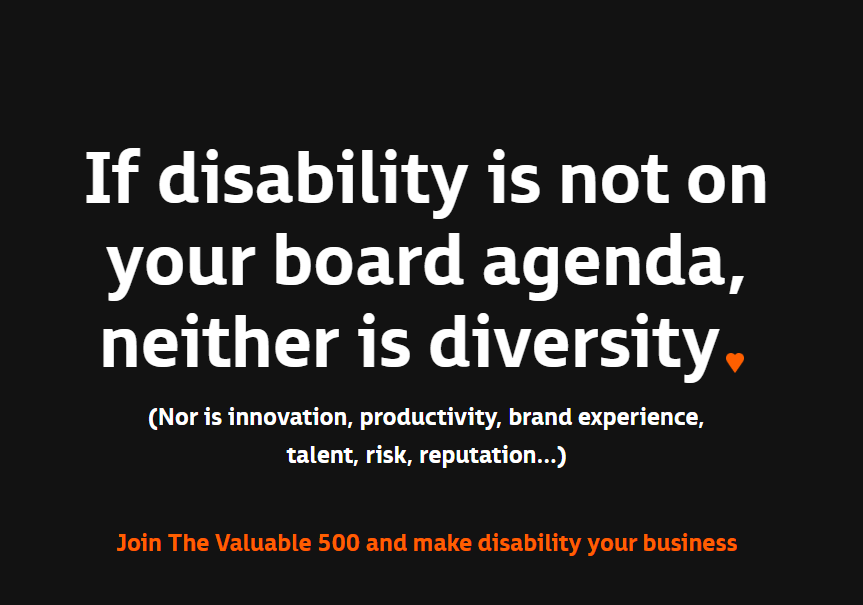 Cover: Aaron Philip for Outdoor Voices