Hôtel Mahfouf: Three (really) great retail ideas
Decodings
Paris is usually empty at the end of summer. And yet, every day this August people lined up for several hours to get in to 8 rue Meissonier in the 17th arrondissement.
Léna Mahfouf (a.k.a. Léna Situation) is the world's top French influencer, and one of the main ways she has built her reputation has been with her "Vlogs d'août" series, where she posted a video every day during August. For the series' 6th season, she decided to report on the remarkable opening of her popup, the Hôtel Mahfouf.
The NellyRodi teams who visited the store share three great ideas that brands and retail professionals should pay attention to.
– Create a retail space with a home-like ambiance (very instagrammable):  
Organized around a retro-style café/restaurant on the ground floor and a basement boutique decorated like Léna's Parisian apartment, the Hôtel Mahfouf encouraged clients to stroll around and interact with the space. The brand's lifestyle products were presented on shelves mixed in with the space's interior design, the YouTuber's videos played on the restaurant's television and the toilets were decorated with post-its left by clients. It was a true safe space where visitors felt at home.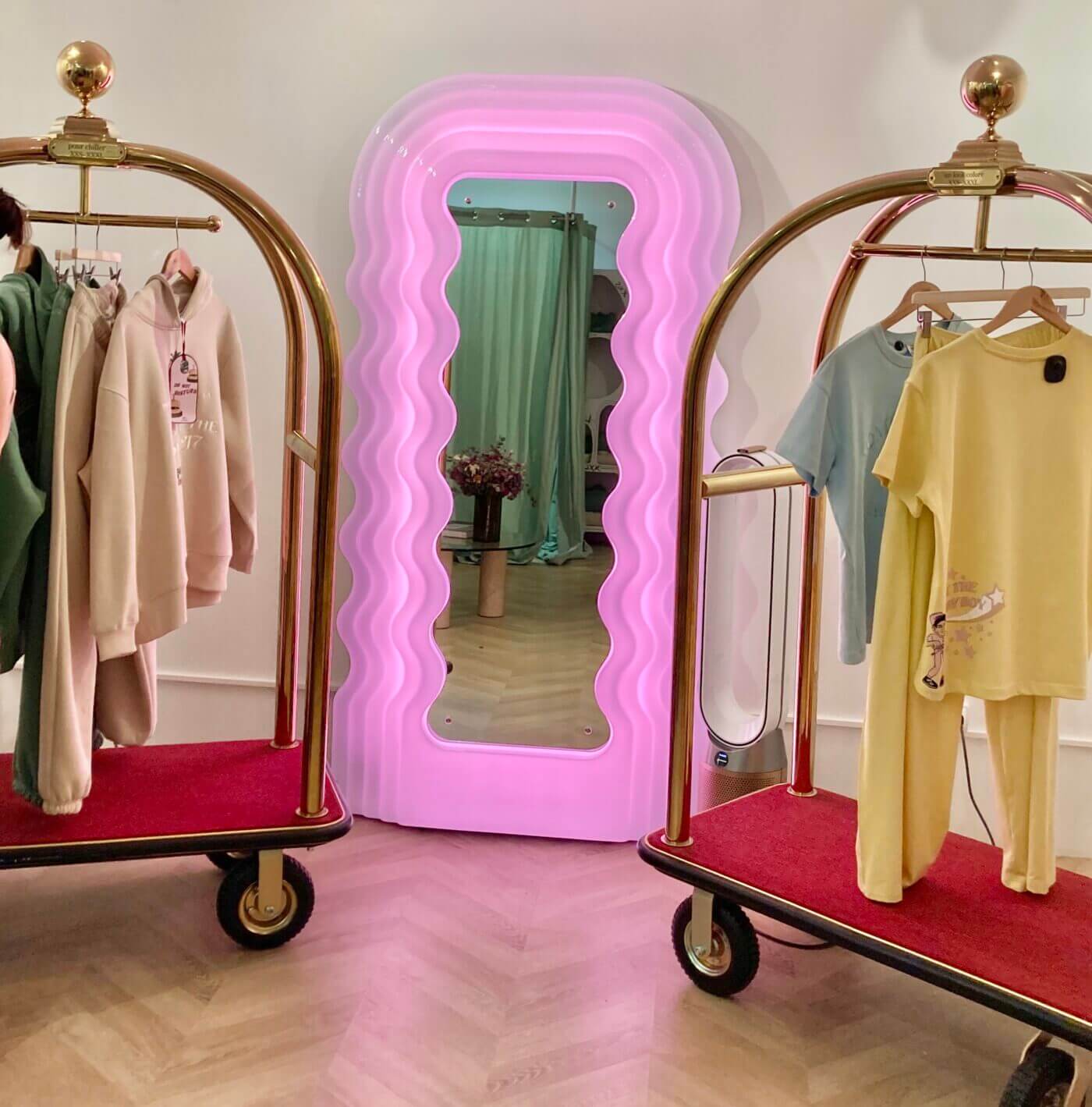 – Send a clear message in a compelling universe: 
Léna developed a complete universe – her own – in this popup store. Her creative concept was evident in the Hôtel's scenography, which served as a backdrop for a simple collection of just a few signature products (sweatshirts, sweatpants, jumpsuits), some available in a choice of colors. Everything was organized by why it's worn. Big wheeled garment racks, straight from a Wes Anderson film, were cleverly indicated "chill out" or "a colorful look," while the shelves were marked "at home."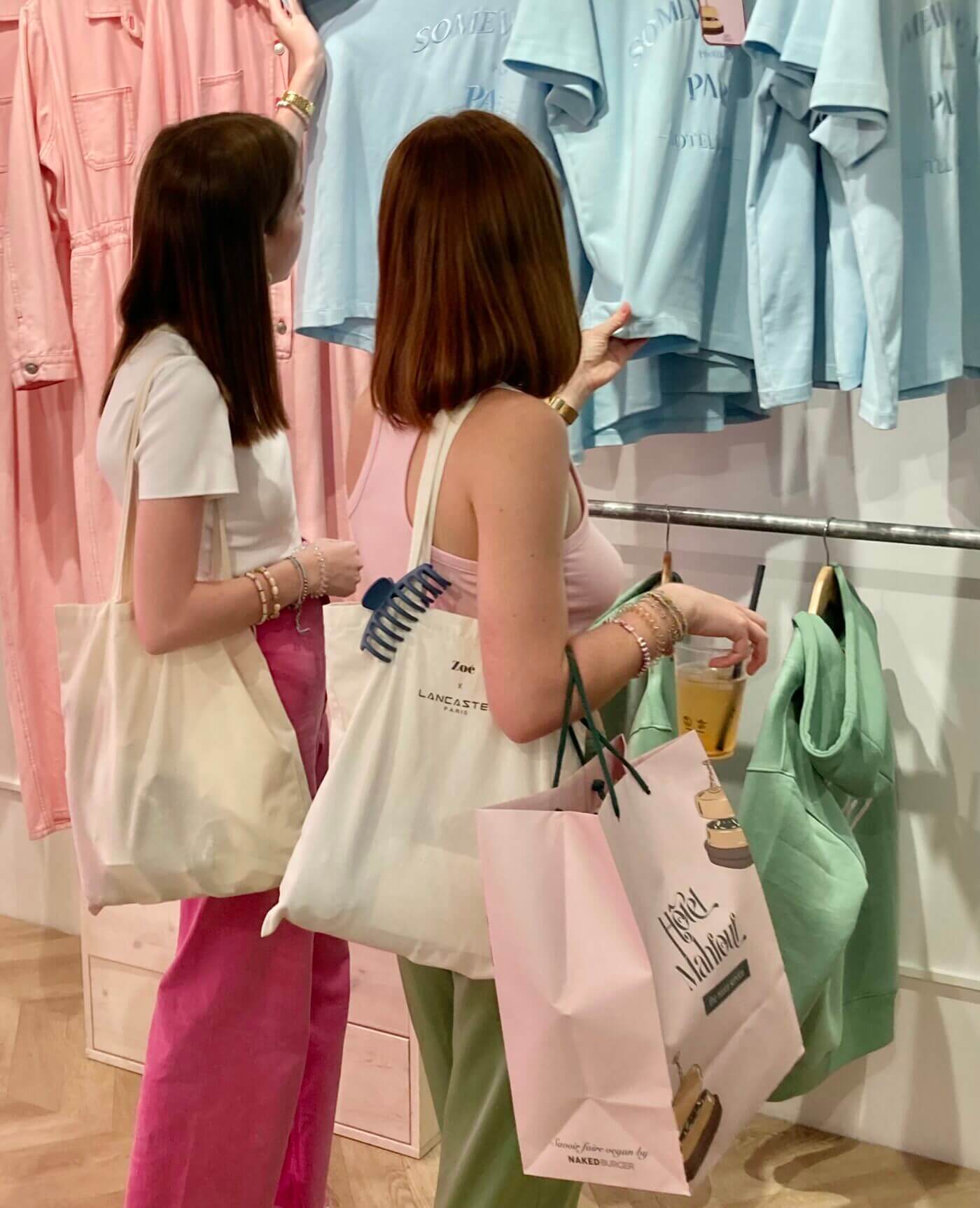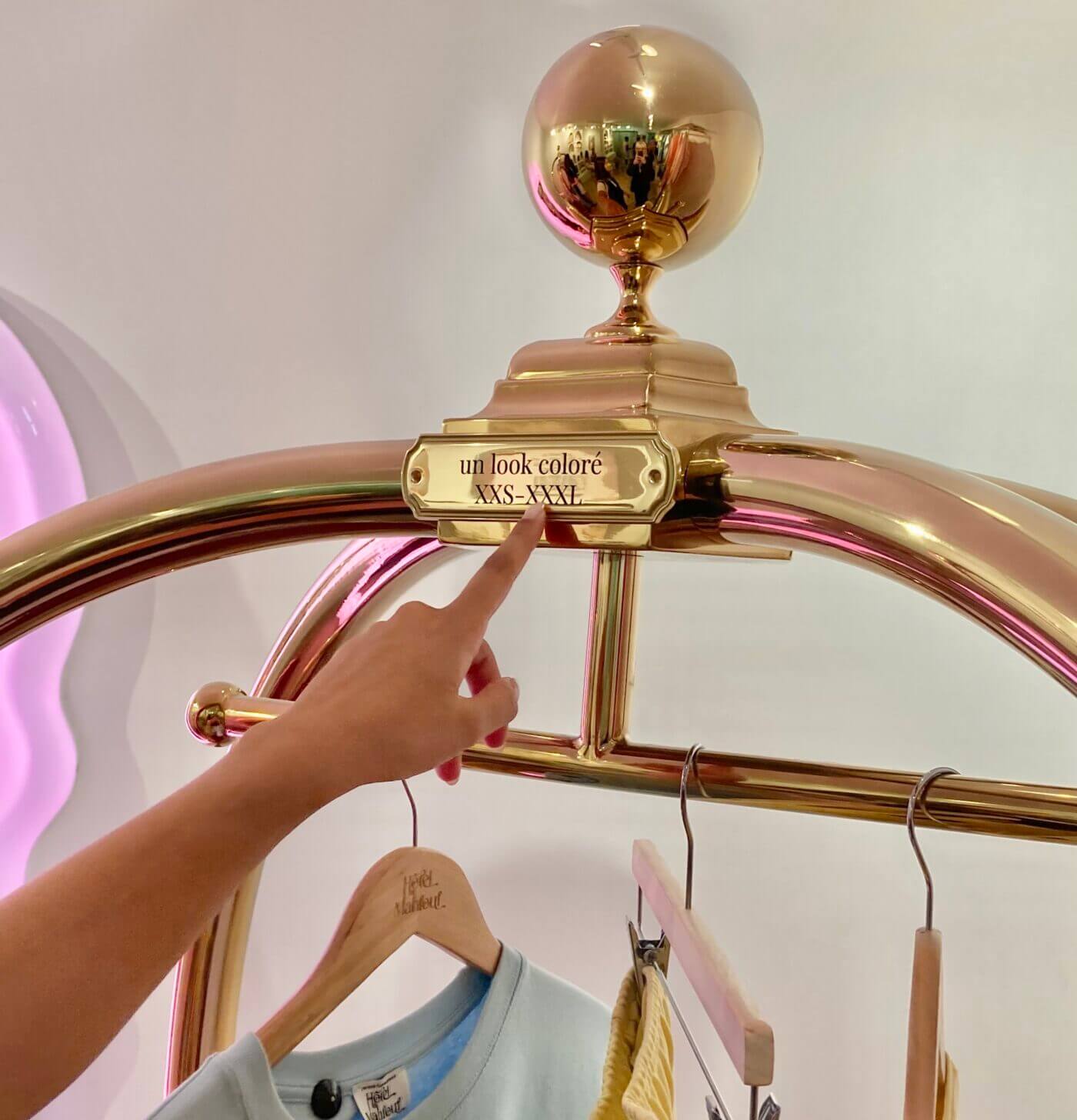 – The space should reflect its designer (accessible, inclusive and engaged):
"When you receive, you give" is a phrase the YouTuber repeats in her videos. On her brother's birthday, bouquets were given to each person who visited the boutique, ice cream was served to those waiting in line outside during the hottest days and Pandora gift bags celebrated the end of the month. The Hôtel Mahfouf was welcoming and personable, and visitors felt at ease. Léna's family and friends were often there to help, and her community was ready to wait hours, hoping to see her. The brand is inclusive and transparent, and all the clothing is unisex, produced in small quantities and sized from XXS to XXXL. And take note, the restaurant's menu, designed by the Parisian vegan fast-food brand Naked Burger, was entirely plant-based.