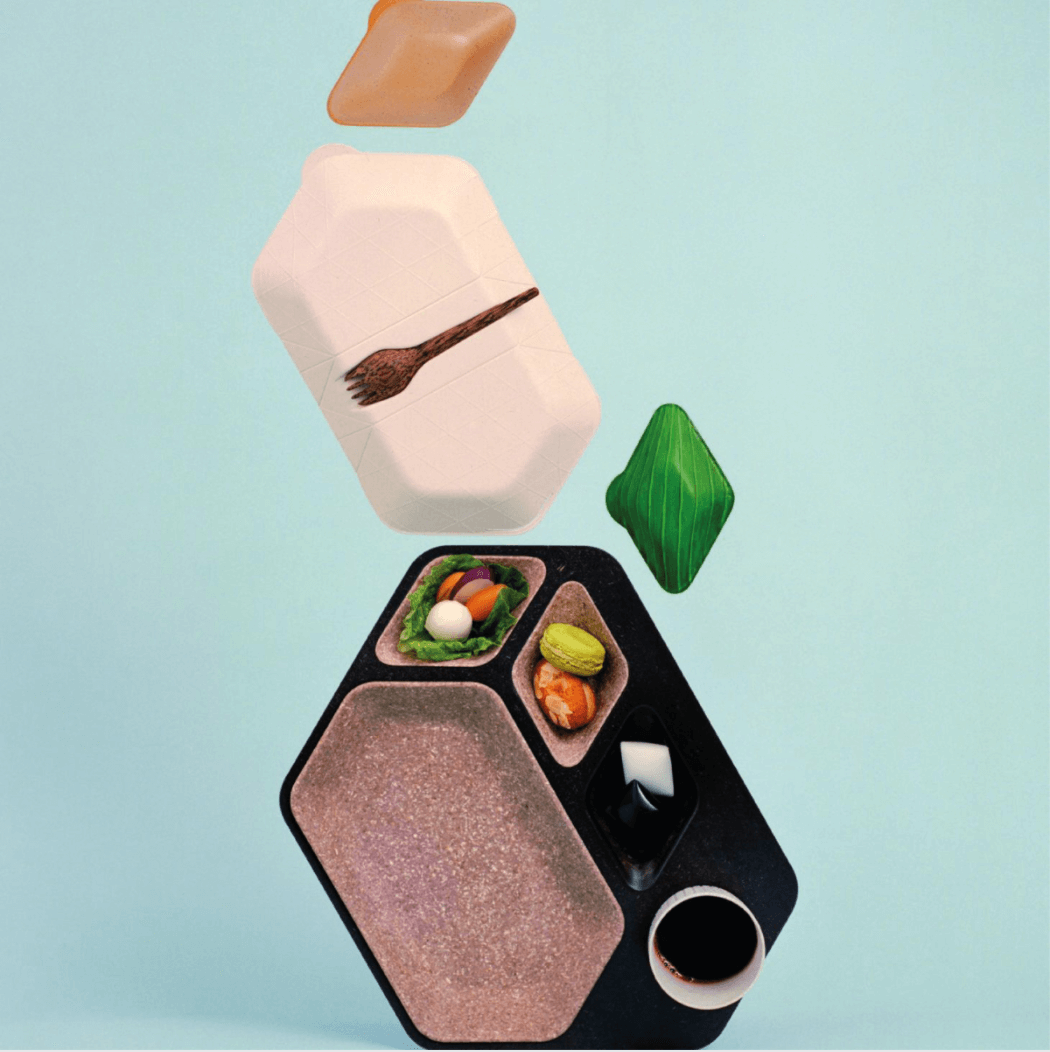 Rewriting the Future of Aviation
Decodings
Préoccupations sanitaires, avènement du bien-être, avancées technologiques…Dans un contexte qui redistribue les cartes du secteur, le transport aérien se redessine autour de nouveaux idéaux.
At a time when algorithms and big data are already revolutionizing travel and the coronavirus is wreaking havoc on the airline industry, players from other sectors (e.g. food, design and engineering) are helping the aeronautics economy reinvent the flight experience.
Make good use of agile data and predictive analytics
Since 2018, the Google Flights app has been able to inform users that a flight will be delayed based on a probability of at least 80%. It can do this even before receiving confirmation from the operator!  The platform can also indicate additional hidden charges, such as baggage costs and seat selection fees, and estimate when prices will change or when best to make a reservation.
The Hopper app offers similar agility, predicting flight prices with 95% accuracy up to one year in advance thanks to big data and data analytics. It "takes the guesswork out of flight-price fluctuations" and saves the user about 50 dollars per flight, according to Business Insider. Predictive, transparency-enabling tools like Google Flights and Hopper, which were launched in 2011 and 2015 respectively, exemplify how data can be used the tourist business.
Ensure greater comfort
Many consumers today have adopted wellness-oriented lifestyles, prompting airlines to concentrate even harder on comfort. The design of seats and cabin has always been a challenge given the need to reconcile the imperatives of customer satisfaction and profitability, but it is even more daunting in the current business environment. That's why airlines are turning to design specialists for assistance in optimizing the flight experience.
One of these consultancies is the design studio PriestmanGoode, familiar with the complexities of designing aircraft interiors, high-speed trains and sustainable solutions. Recently, it introduced Pure Skies, described in the press release as "a new design concept to support the future success of the aviation industry [that] addresses pressing consumer, business and environmental concerns… Innovative cabin features empower passengers to tailor products around individual preferences." The use of innovative technologies, colors and materials aims to help reduce passenger anxiety as well as improve personal space and hygiene.
In parallel, the multidisciplinary studio Layer has developed a smart textile for Airbus that allows passengers to monitor and control their seat conditions using their mobile phone. The app analyzes data collected by sensors in the seat fabric, then suggests exercises or ways to enhance passenger comfort, such as indicating a more comfortable way to sit.
On the food front, Flywater®, presented by Grey Mexico and Landor, is a wellness drink that comes in three versions with three different functionalities: antioxidant, relaxing and immune strengthening. It offers a new take on in-flight hydration because it has been developed to minimize the secondary effects of very low humidity in aircraft cabins. According to the brand, spending three hours at an altitude of 30,000 feet will cause the body to lose 1.5 liters of water. Presented in a can, Flywater contains an blend of natural extracts, vitamins and ingredients with antioxidant and hydrating properties, such as ginger (to enhance immune defenses), green tea and lemon (to soothe the system), cranberry or mango (to relieve muscle soreness). This type of product is consistent with the vision of a more holistic, restorative approach to air travel.
Reduce eco-impacts
The environmental impact of airline travel is high, because the industry accounts for 2% of all CO2 emissions released into the environment by human activity. Prior to Covid-19, it generated more than  5.7 million tonnes of cabin waste a year, including food waste and disposable items provided for passenger comfort. Before the health crisis hit, the industry had been looking for ways to abandon the use of plastic, but the current need to ensure hygiene has revived its use along the food chain and in the manufacture of masks, hand sanitizer bottles and gloves.
The design consultancy PriestmanGoode decided to address this challenge. It created the exhibition "Get Onboard: Reduce. Reuse. Rethink." at the Design Museum in London, setting out to redesign various elements of the on-board cabin service using biodegradable materials to reduce plastic waste. Coffee grounds and rice husks were used for the plastic-free tray, coconut wood for the "spork" (spoon + fork), rice husks to make the cup, soluble seaweed for the condiment capsules and cork for the water bottle.
To express its commitment to a more sustainable future, Hopper introduced Hopper Trees early this year, an offer of "free carbon dioxide emissions offsets on behalf of our customers for every flight and hotel purchased in the app". Specifically, the company promises to donate the funds to plant four trees for every flight booked and two for every hotel reservation.
Address health concerns
The air travel industry has been especially hard hit by the Covid-19 crisis. Now more than ever, airlines must show that they follow recommended health and safety guidelines and are therefore worthy of passenger trust.
According to a survey of U.S. air travelers by Franklin Templeton and Gallup, 52% of respondents travelers said they would currently not feel comfortable flying and 53% that they would be willing to pay extra for options ensuring an empty seat next to them.
On the other hand, Michael O'Leary, CEO of Ryanair, said back in April that "we can't make money on 66% load factors" and said that blocking the middle seat did not delivery the mandatory social distancing, so that it was "kind of an idiotic idea".
In this context, the organization of cabin space has become even more of a challenge. Designers and engineers are hard at work trying to find ways to make passengers feel more secure on board aircraft.
The Italian firm Aviointeriors, which produces aircraft cabin interiors and passenger seats, has come up with two anti-contamination designs. The first is an arrangement of three seats with the middle one facing backwards; the second provides seats with a hood to create a more isolated space for each passenger.
Taking another tack, Etihad Airways has recently launched its Etihad Wellness program to supplement already existing preventive measures. It will be "an expanded and more comprehensive health and hygiene program" championed by "specially trained Wellness Ambassadors"  who will provide essential travel health information and give advice on travel well-being to increase passengers' peace of mind.
Although the air travel industry is still being rocked by the second wave of the coronavirus, these new ideas hold out hope for the future. Innovation, agility and well-being are no doubt going to be the hallmarks of tomorrow's airlines.