Jimmy Fairly, the brand that revolutionized French eyewear
Interviews
Antonin Chartier, the 34-year-old CEO and co-founder of French eyewear brand Jimmy Fairly, answers questions from NellyRodi and tells his success story. 
1) Would you introduce yourself and tell us about your experience as a young entrepreneur? 
I always wanted to start my own business, but didn't know how to go about it, nor which sector I should choose. When I was 23 years old, I decided to quit my first year of a Master's degree in psychology to try. First I started a web design agency to earn a living and give me the time to find the right idea.
I wanted to work with a trending product that involved design, and I wanted to be able to give customers a true added value. And since I didn't have any money, I wanted something popular so I could easily find investors. At that time, everyone wanted to invest in online eyewear companies, and I thought that was a good opportunity and a high-growth product.
The competitors already on the market were either trying to start a marketplace or using hard discount strategies. I wanted to create a desirable, quality brand that was less expensive than the traditional labels and included an ethical commitment.
Several business in the United States were using the one-to-one model: for every product bought, a product is donated to someone in need. It was being done with shoes and also with eyeglasses. I wanted to bring the concept to Europe, and I presented my idea to the Start-Up Weekend competition. Sacha was on the jury and we went on to become partners.
I don't really know how it happened, but I won the competition! So I was able to connect with people who helped me a lot, especially our first investor, who put €200,000 in Jimmy Fairly. Today we have 250 employees and 60 boutiques (56 in France and four in London), and we'll open 38 more this year.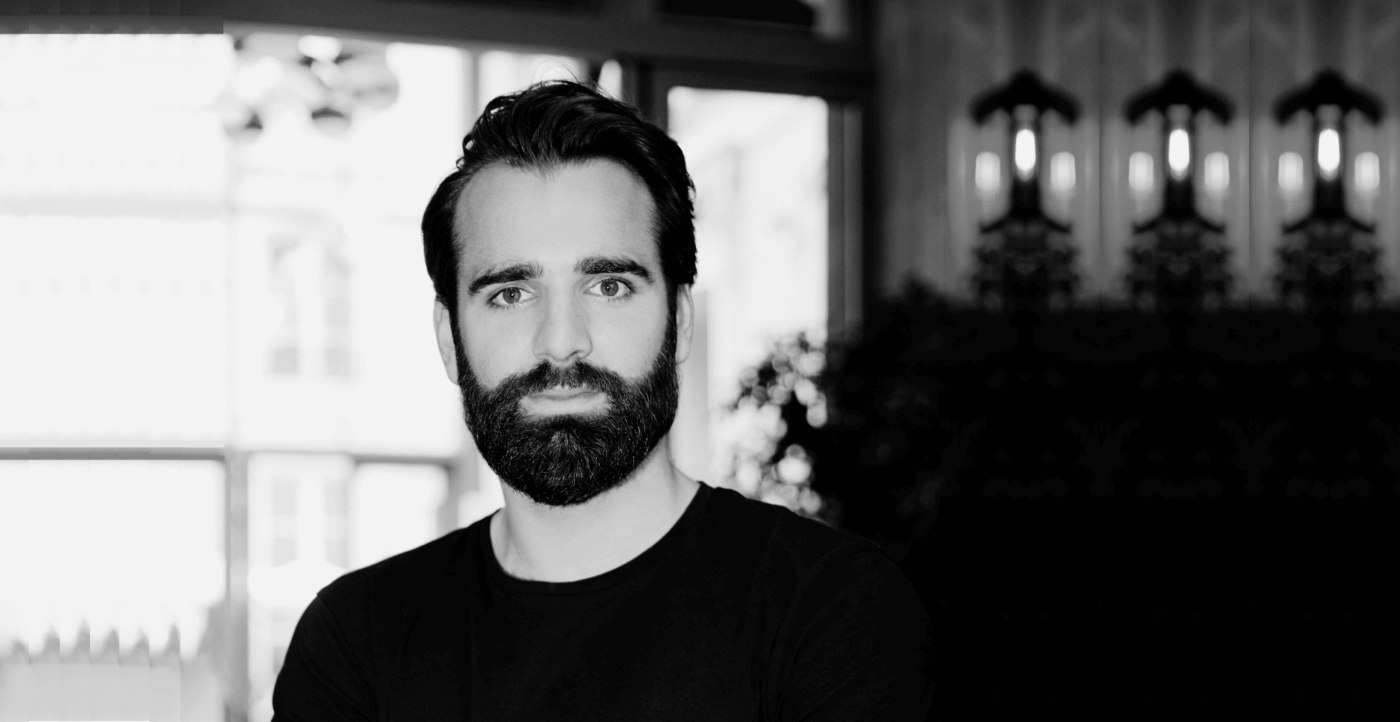 2) You mentioned rapid growth in the eyewear market, but in the end, there weren't a lot of players who took their chances. How do you explain the fact that you weren't too bothered by existing or emerging businesses? 
Eyeglasses are complex products: opticians and staff have to be trained for several months because it's a serious health product with regulations. Then there's the fact that we don't sell a finished item. After the sale, we still have to get the lenses with the client's exact prescription, cut them to fit the frames, etc.
In France, almost all the big chains are cooperatives with groups of opticians. This system consolidates and centralizes opticians' needs, but when there are so many in a group, it's difficult to change an industry's status quo while still taking everyone's opinion into account.
All of these reasons combined with the fact that we were already in place makes it more complicated for new players to get started … but it could still happen!
Our principle advantage is that we revolutionized eyewear. Normally people go to the optician and then buy a brand sold on-site. Our method is very different: we created the optician-brand.
Before, going to an eyeglasses store wasn't fun, so we applied what I call "good horse sense." If our boutiques are in good locations they'll have more success than if they're in poor locations. So, we open small boutiques in busy areas. If our frames look great, our clients are more satisfied than if they're unattractive. And if the glasses are good quality, if the brand makes people want to participate (buy one give one and new recyclable collections), then our clients will be satisfied.
Using good sense brings us back to the idea of a good customer experience, and that's what's most important. We're constantly conducting studies and we already have good results, but we still try to improve every day!
We have an in-house mantra "make every customer say 'wow'". We don't always succeed, but that's our ideal! Though it seems simple, the truth is that it's hard to put into action … but it's really the only thing that matters to us.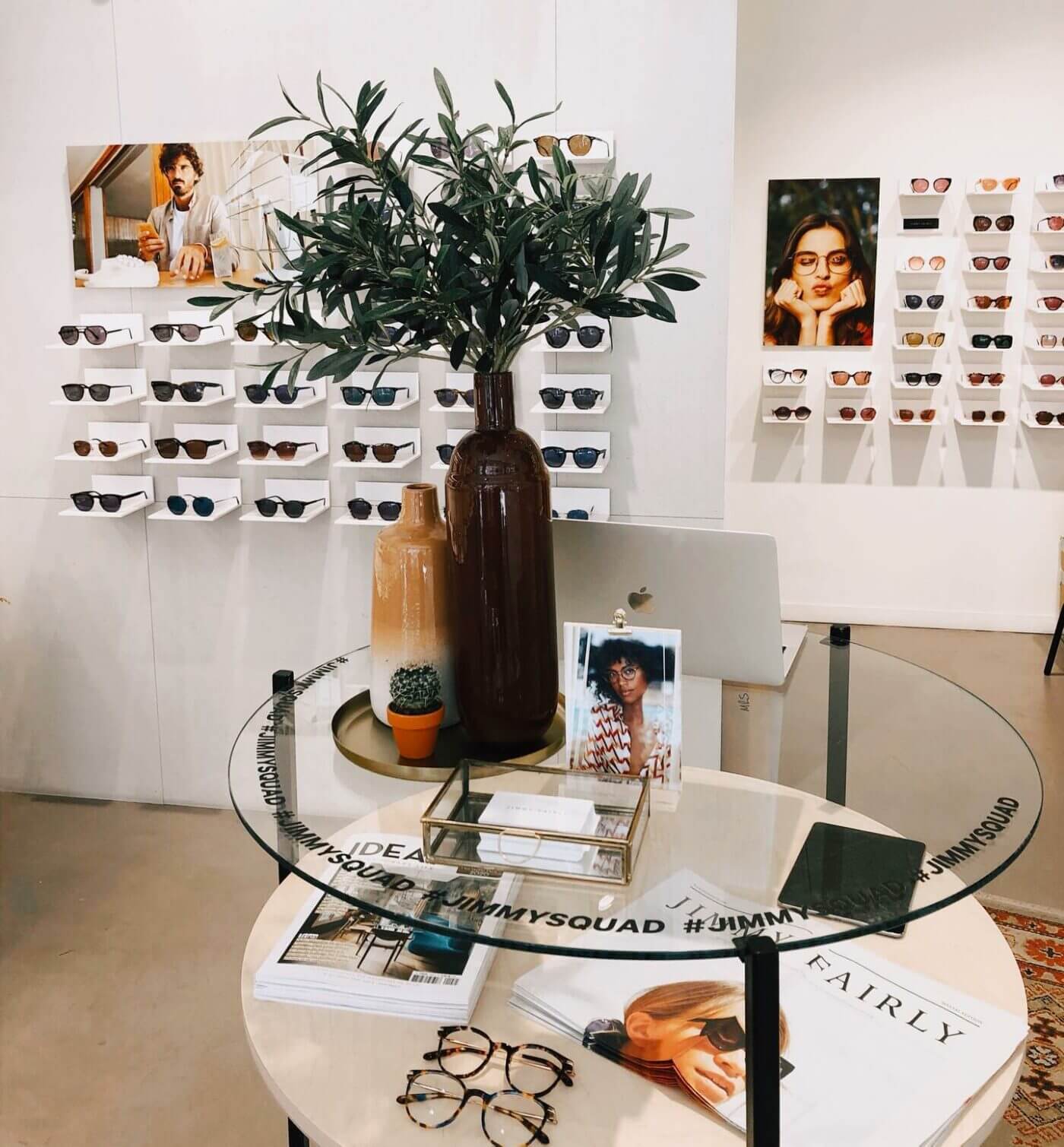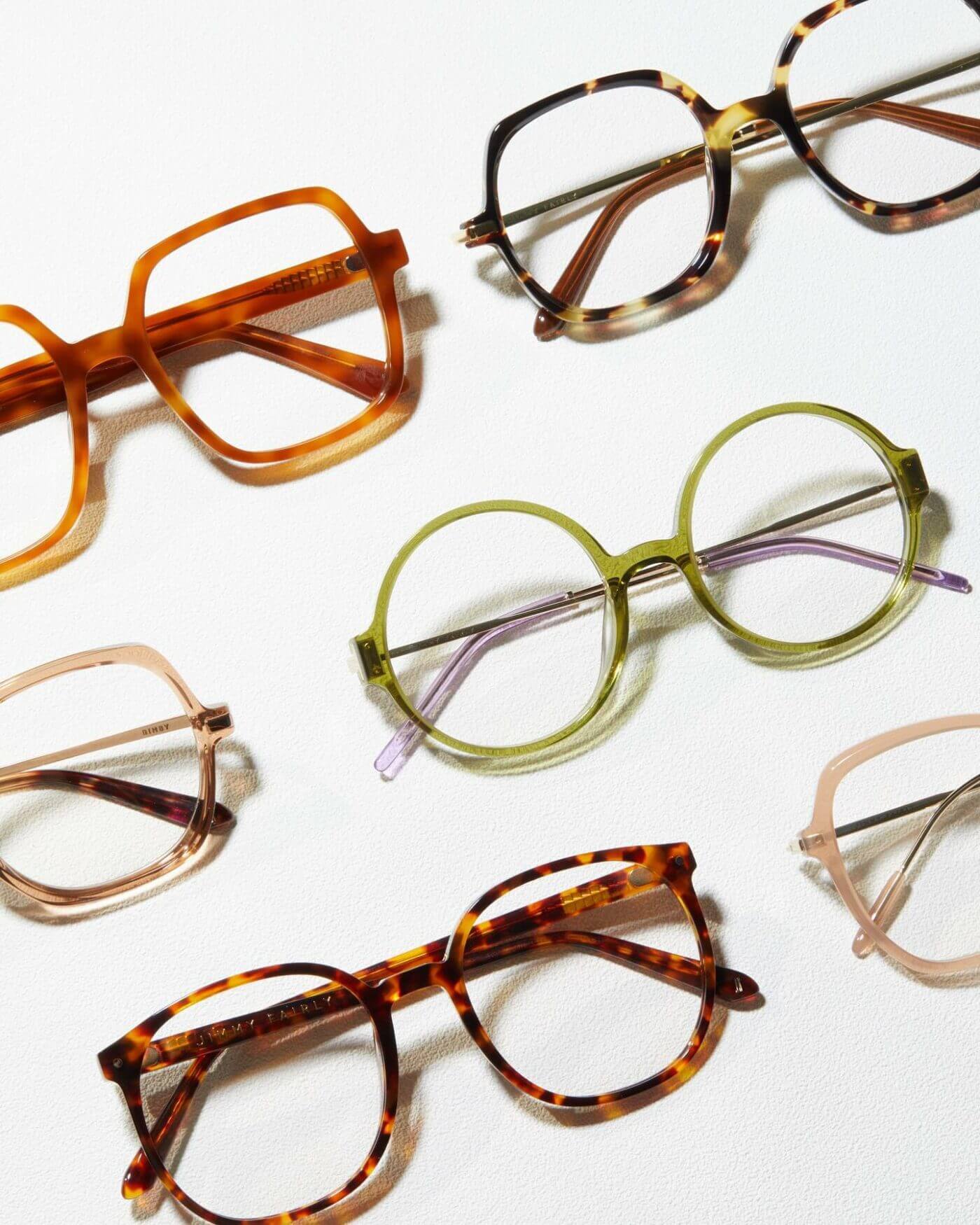 3) Despite this drive to be as simple and as easy to understand as possible, what difficulties have you encountered? 
In the beginning, when we launched Jimmy Fairly, we wanted to introduce the brand only on the internet. But the problem was that people don't buy glasses through this distribution channel; they need to try them own.
We almost closed, we only had two months of funds left … so we invested all the money we had in opening a boutique in the Marais [Ed: in Paris]. In 20 days we made more money than in our best month of online sales! And yet, everyone was betting that online sales would become increasingly important. Yes, it's true that online sales are growing, but people continue to do most of their shopping in stores. Physical retail may not be fashionable, but that's what saved us … that and listening to our customers.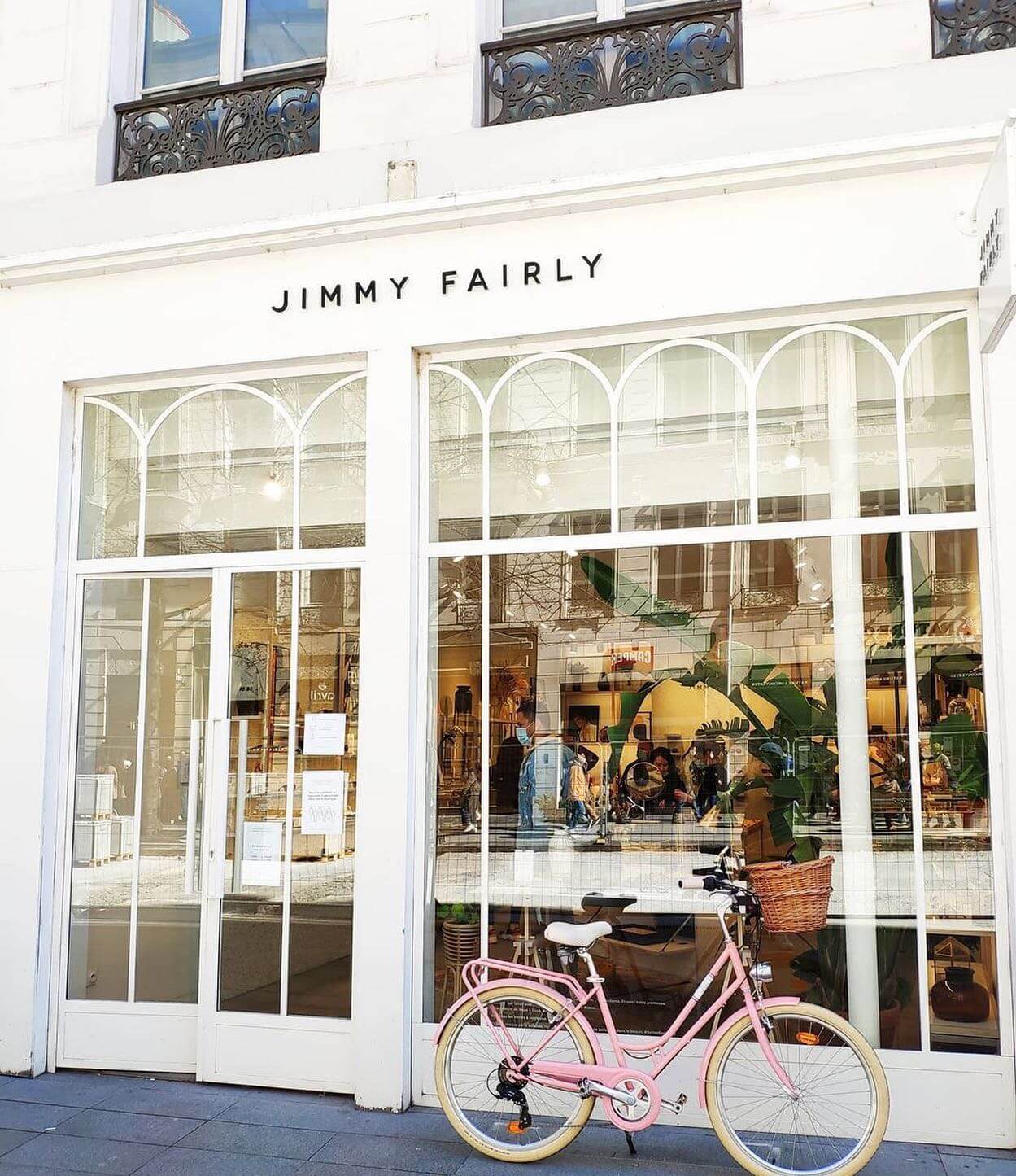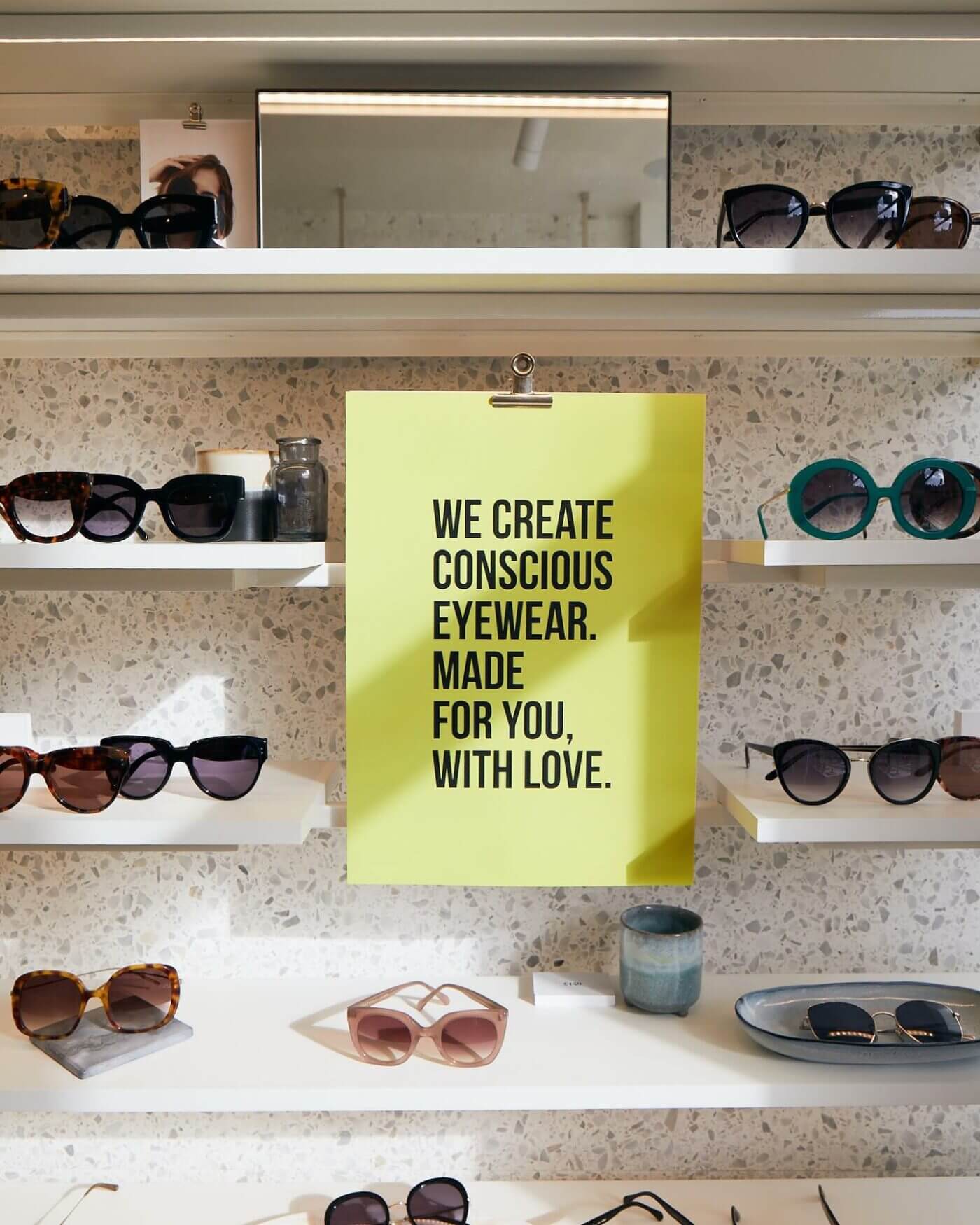 4) If your clients are satisfied, I imagine that your in-house teams are also happy. How have you gotten your team on board, and what are the company principles that motivate so many people? 
What I try to do is find people in line with our values and how our company functions. You have to find the right person for the right job. It's like a romantic relationship, most of the people you have a crush on are good people, and yet, you end up with just one person that shares your convictions. It has to be a match, and, in a way, it's the same thing for a business!
Employees have to want to be in a start-up and not necessarily have a boss managing them, they have to be ready to take risks. And when you're the boss, you have to understand that you can't ask more from others than you ask from yourself, because it's not their business.
We think that too often there's a caste system in retail teams: the headquarters with very intelligent people who earn high salaries, and then out in the field where people are cannon fodder. At Jimmy Fairly we do the opposite, we pay better wages than the rest of the market. We have a chat line where everybody can join in. We have an inverted organigram where the client is the boss, the retail team is in second place, and the main office is in third place, Sacha and I are at the very bottom. We ask everyone who works in the corporate office to spend a half a day each month in a boutique so they stay in touch with what's happening in the field.
At Jimmy Fairly, we have enormous respect for the retail team, they're the most important people in the company, the ones in contact with customers.