For brands, is using avatars the new way to go?
Decodings
With sponsorship contract amounts reaching dizzying heights, digital avatars offer an attractive prospect for reaching a generation highly receptive to viral marketing campaigns.
Introduced in late 2018 for avatar-to-avatar communication, the app created by the start-up Genies has become increasingly popular with Gen Z in recent months. Like emoticons and GIFs, avatars can inject emotion into virtual interactions only a lot more effectively.
Is the app gaining ground on other terrain? The answer is yes. In June, Forbes published an article about the "bet that Genies' avatars will be the next big thing in social" and the app has gotten comments from one million people in the United States. In other words, its slogan "Clone Yourself" seems to herald the arrival of the latest hot digital trend.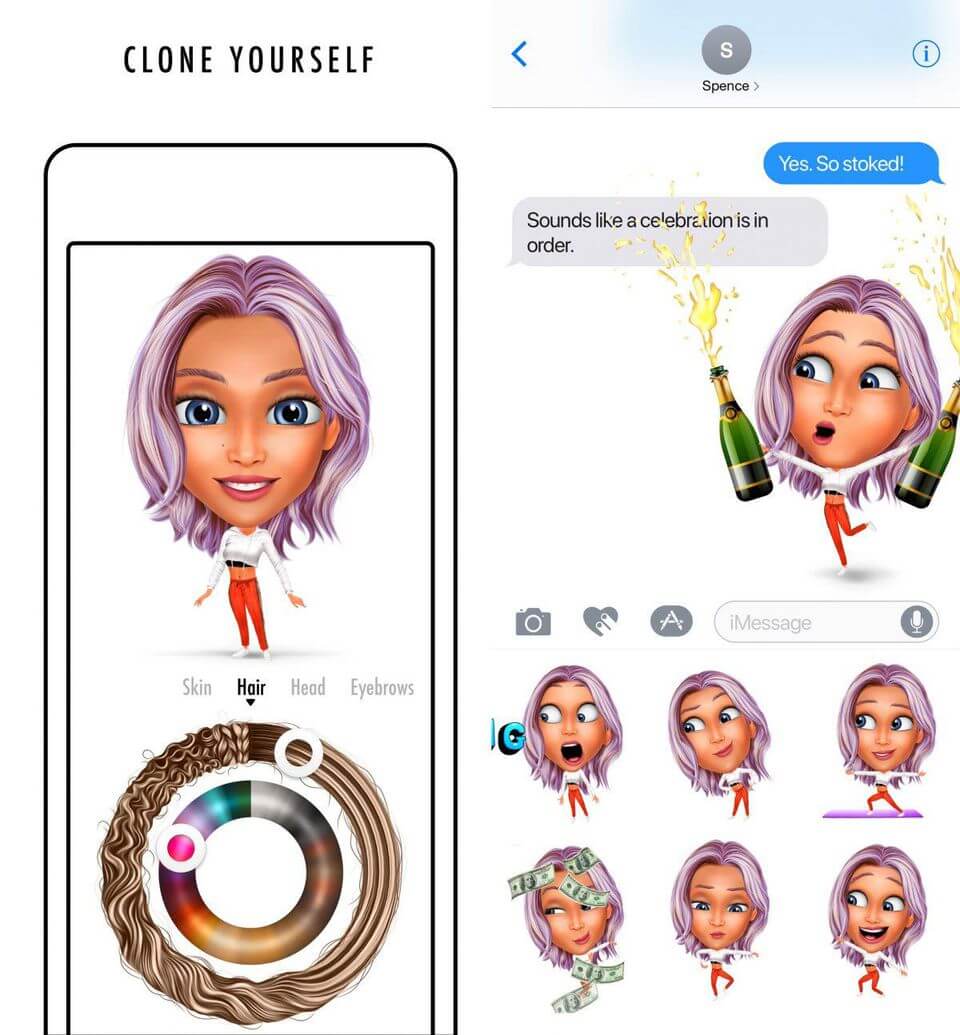 A more dynamic way to interact with your audience
As far as sponsorship is concerned, the avatar offers – at the very least – other possibilities for making deals with brands. It's even more likely to prompt an overhaul of the typical marketing campaign in an effort to make it more horizontal, viral and impactful.
While faces, muses and other endorsers still enjoy favor among advertisers ("by some estimates, 14% to 19% of advertisements that aired in the United States in recent years featured celebrities that endorsed products and brands"), interest in avatars is on the rise due to their ability to attract attention on social platforms.
Rihanna, Shawn Mendes, Cardi B, A$AP Rocky, Offsetand even Xavi Simons – the young soccer phenomenon on the under (19 team at Paris Saint-Germain, who has millions of followers in the social media) have all used the Genies app to create an animated version of themselves.  The purpose of celebrities whether avowed or not, is to duplicate their image and present a viral – hence bankable – version of their person in order to engage their audience more effectively.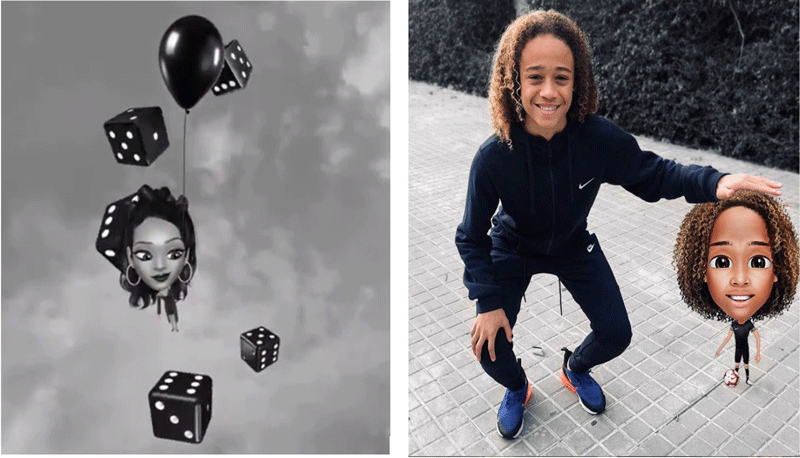 The trend is being taken seriously by certain brands, such as New Balance, the first athleisure brand to announce this type of new marketing campaign. It has undertaken a collaboration with Genies enabling mobile users of the Genies app to "customize their digital selves by selecting from the first athletic brand 'wheel' including New Balance footwear and apparel."
Genies' partnership with the Bird electric scooter company (N.B.: the ad campaign for the Bird One model got 33 million views) served as a crash test for a sector that has yet to realize the real potential of the "first digital human race".
In short, Genies has quickly become the go-to name for celebs and brands interested in rethinking their approach to contracts, exploring new ideas for collaborations and creating content ("the most intelligent and dynamic avatars on the market") for brands seeking a more entertaining way to interact with their audience.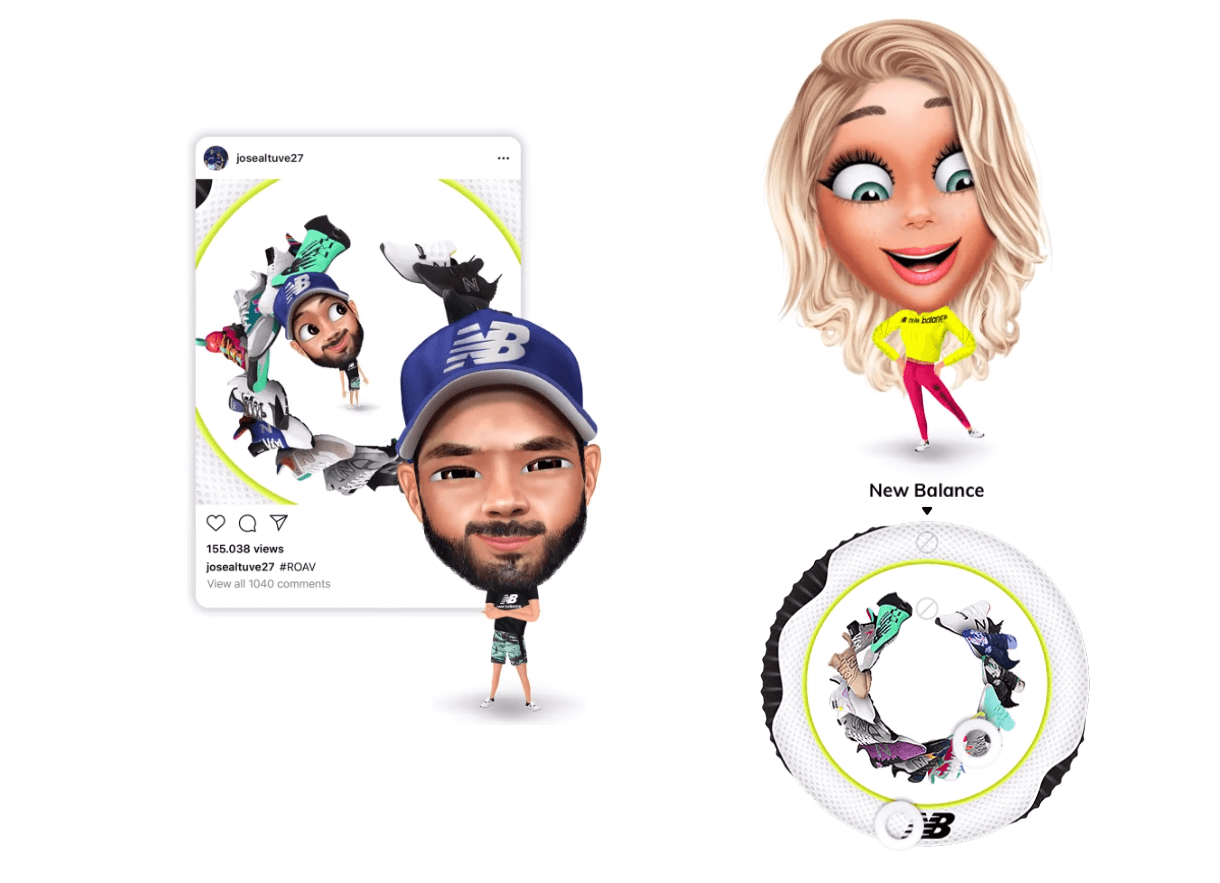 This strategy's objective is clearly to "beat the boredom curve of human viewers". The co-founder of Genies, Akish Nagamn, who made Forbes' 30 Under 30 Europe list for Media & Marketing, has understood this perfectly. At the first European Innovation Festival, he pointed out that posts featuring avatars obtain a better engagement rate than conventional "human" ones.
Consequently, the big Silicon Valley players (e.g. Snapchat, Facebook and Google) are also creating their own avatars. Furthermore, last summer, the Alibaba Group's e-commerce platform created a "gamification" feature starring the virtual influencer Noonoouri, who travels to different parts of the world, encouraging customers to interact in order to earn points and win rewards.
In parallel, Brud, the company that owns the virtual influencer Lil Miquela (1.6 million  followers on Instagram), reports that interest in its fictional character, now working with luxury brands, continues to grow. Lil Miquela has collaborated with Chanel and more recently with Calvin Klein, which featured her along with supermodel  Bella Hadid in a ad campaign mixing fantasy and reality.
It would be an understatement to say that luxury brands are interested in using avatars for the purposes of self-expression. Gucci is especially enthusiastic. Not only did it sponsor the European Innovation Festival, but it has also become the exclusive luxury apparel supplier catering to Genies avatars. In an article on Forbes.com, Gucci's CEOMarco Bizarri notes that, "in the future, users will be able to purchase items they see on their friends' avatars through the mobile app with one click."
Cover: Calvin Klein x Lil Miquela