Home sweet home… at work !
Decodings
In a day and age when the emotional quotient (EQ) is becoming a key recruitment factor, the workplace is being transformed into a home away from home.
With fatigue and burnout surging these days, conventional working methods have come under fire. For the first time in history, several academic publications have undermined our firm conviction that the workplace requires functional design. According to them, making room for emotion is an important element in creating a healthy corporate culture.
Where is this change coming from? For one thing, the ongoing quest for meaningfulness goes counter to the same-old capitalist principles. In addition, many employers are treating emotional security as a core value to help employees feel serene and secure as well as creative and enterprising.
From functionality to emotional security
Dozens of researchers specialized in different fields of study, from neuroscience to the humanities, think that today's most flourishing companies are those that break to some extent with the old-school, rational mindset that separates the affective from the functional.
Countless U.S. multinationals, including PepsiCo, Southwest Airlines, Whole Foods, The Container Store and Zappos, are flying the "love brand" banner not only to reach their customers but also to create a management culture that highlights a sense of belonging. This endeavor is supported by semantic markers of "love" and "emotional attention" as well as a more affective employee-employer relationship.
In Europe, Freitag and Loyco have taken this idea farther by updating a management style centered on Holacracy, a mainstream trend compatible with the new generation's post-modern, free-spirited forms of expression stressing horizontality and give-and-take. The formation of the employer-employee relationship is now characterized by a new degree of proximity, a far cry from the "top down" approach typical of recent decades.
Amid the current debate about the future of employment, consulting firms are on board with this movement. After 20 years of professional experience, workplace strategist Erica Keswin scored a success in the U.S. with a book about these changes called "Bring Your Human To Work ". In step with dating culture, the emotional quotient (QE) is gaining ground over the conventional intelligence quotient (IQ) along with soft skills like communication, leadership and time management.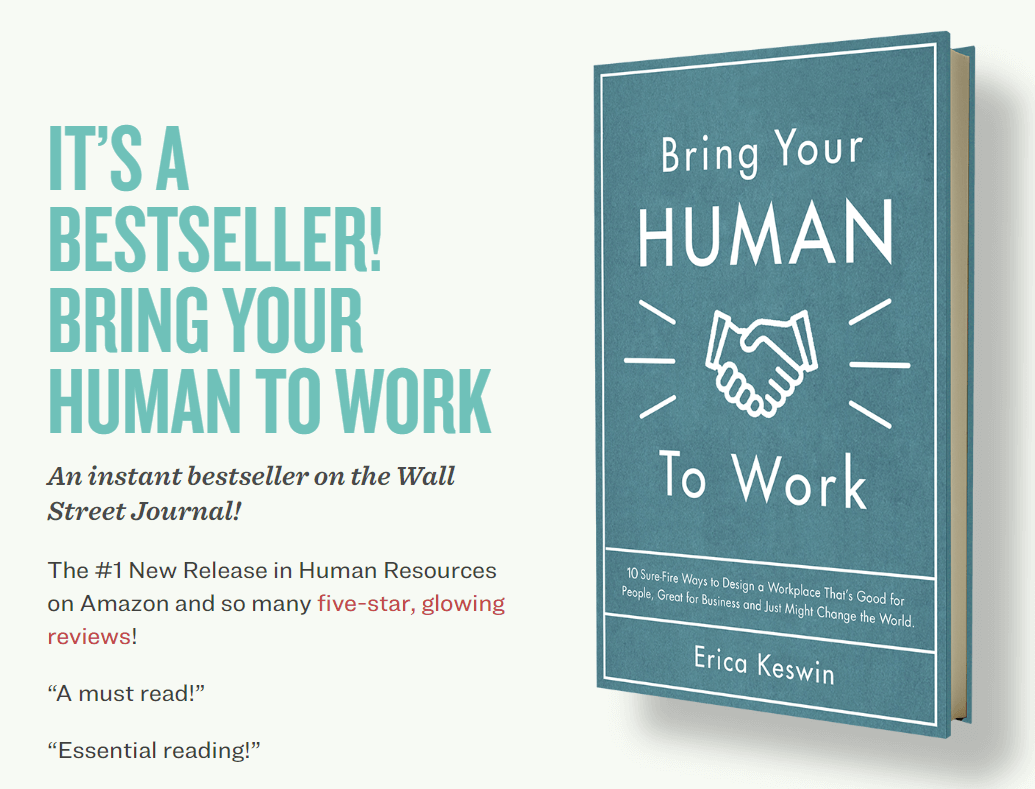 "Well-being is the new welfare"
This inclusive conversation has had a major impact on the vision of the ideal office. An article on Forbes.com cites the findings of a report entitled "2017 State of Telecommuting in the U.S. Employee Workforce", notably that "between 2005 and 2015, the number of U.S. workers who do at least 50% of their work either at home or some location other than their office grew by 115%." This trend has put flexibility and the well-being of individuals at the heart of quality of life at work (QLW) initiatives in the Western countries, thereby oversetting intrinsic notions of visual identity and office design.
"We no longer need a grey, traditional atmosphere or the rigid mentality of the previous century," says Fosbury & Sons, which creates inspiring co-working spaces that mark the transition from "the office" to a "business hub" complete with a homelike atmosphere and empowered employees. In Brussels, its most recent project expresses its conviction that providing a human-oriented, elegant and holistic working environment is the best way to encourage creativity.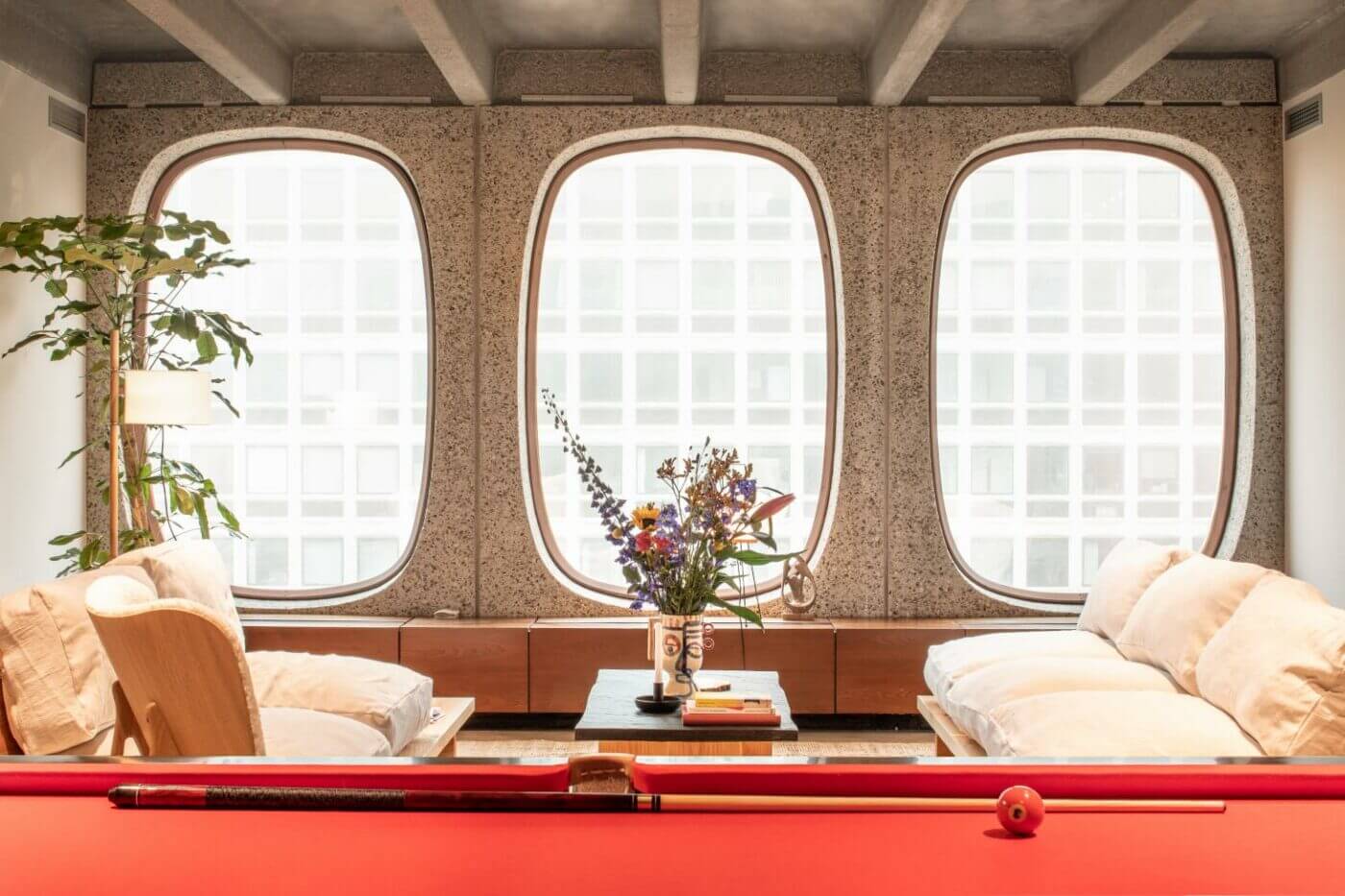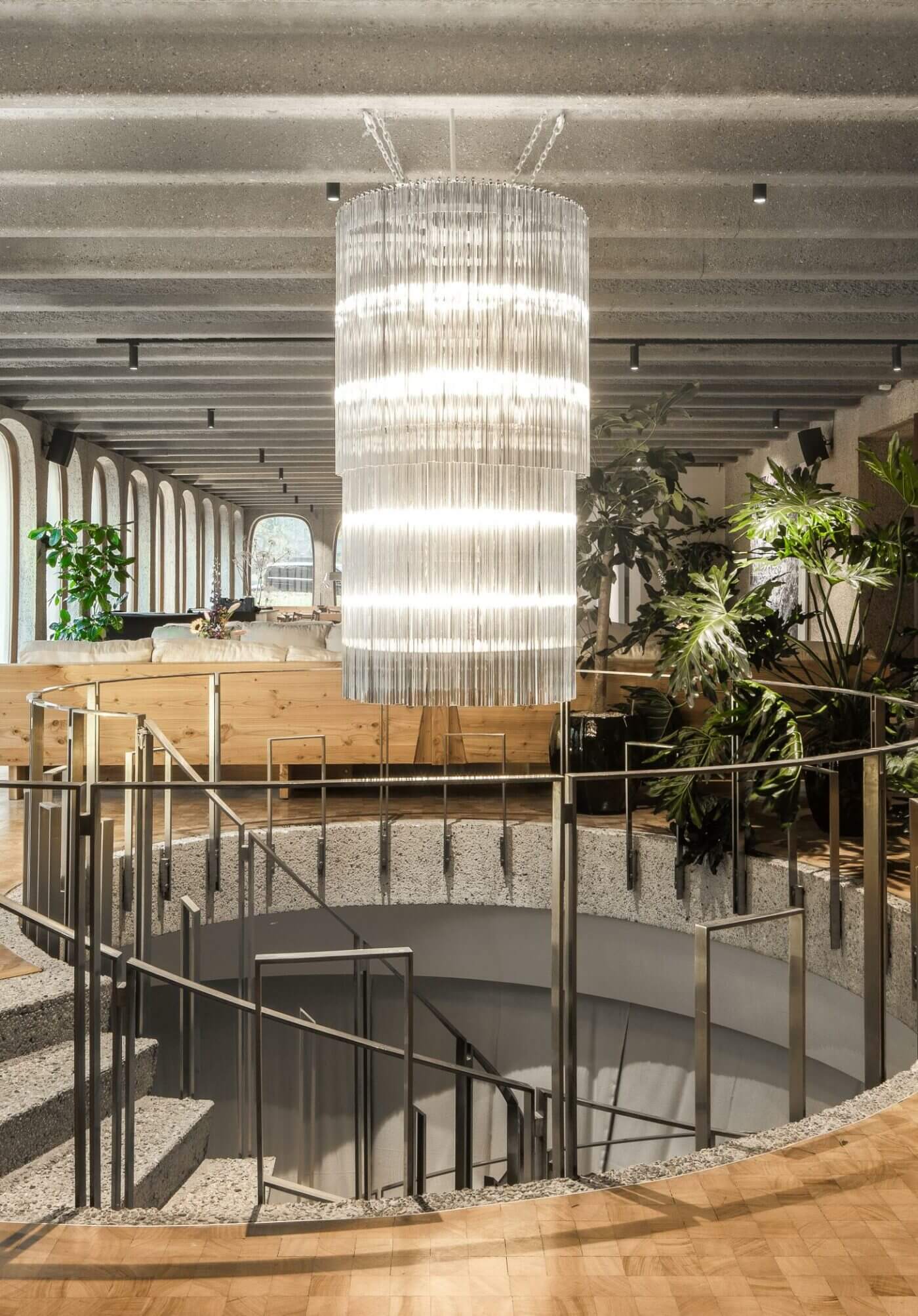 Riding a similar wave of inspiration, the design brand MENU teamed up with Norm Architects to update the attributes of its new headquarters in Copenhagen. This hybrid space – "The Audo" –includes a hotel residence, a restaurant, a café, a concept store, a material library and a creative work/event space. The project reflects a new ethos uniting "design, work-life, hospitality and community".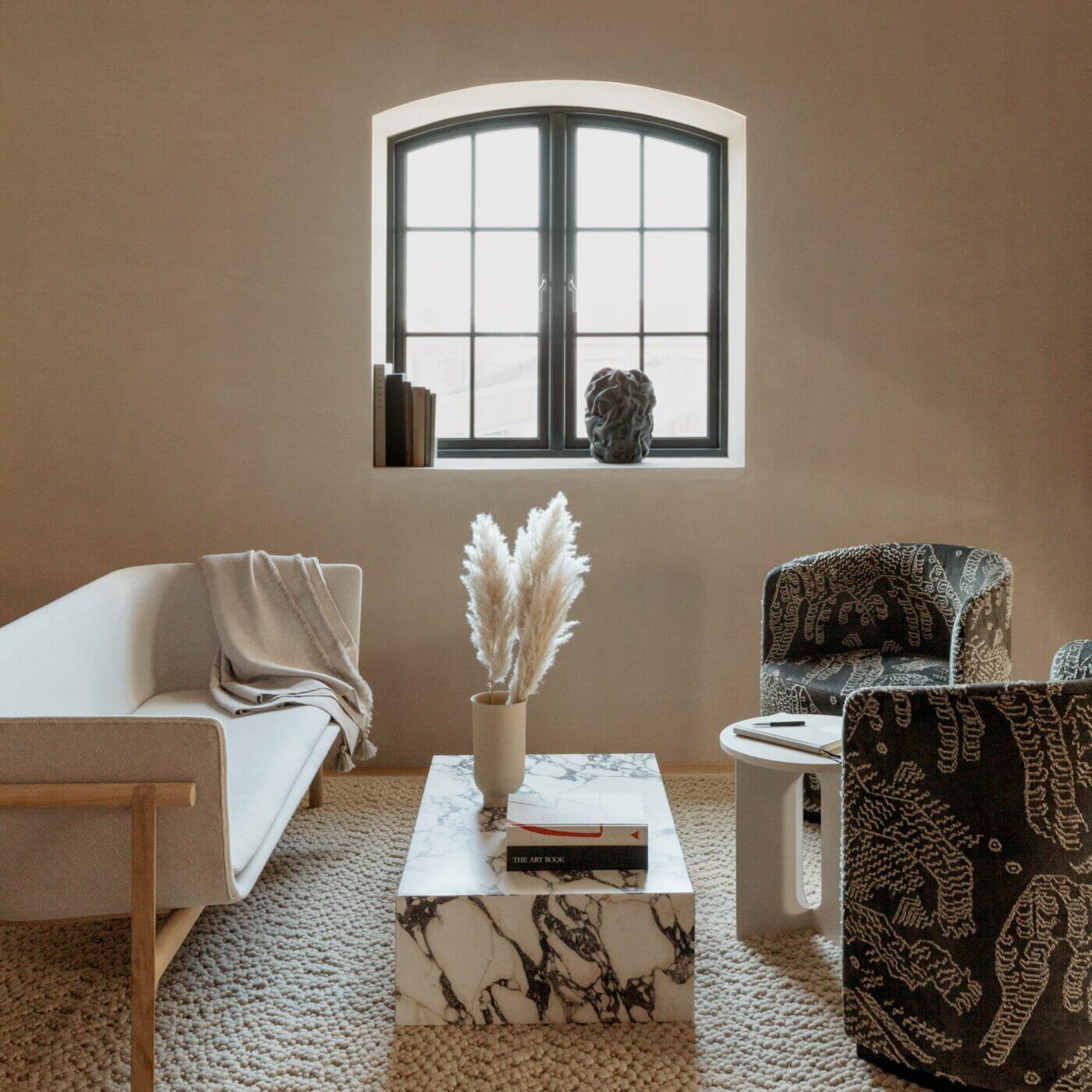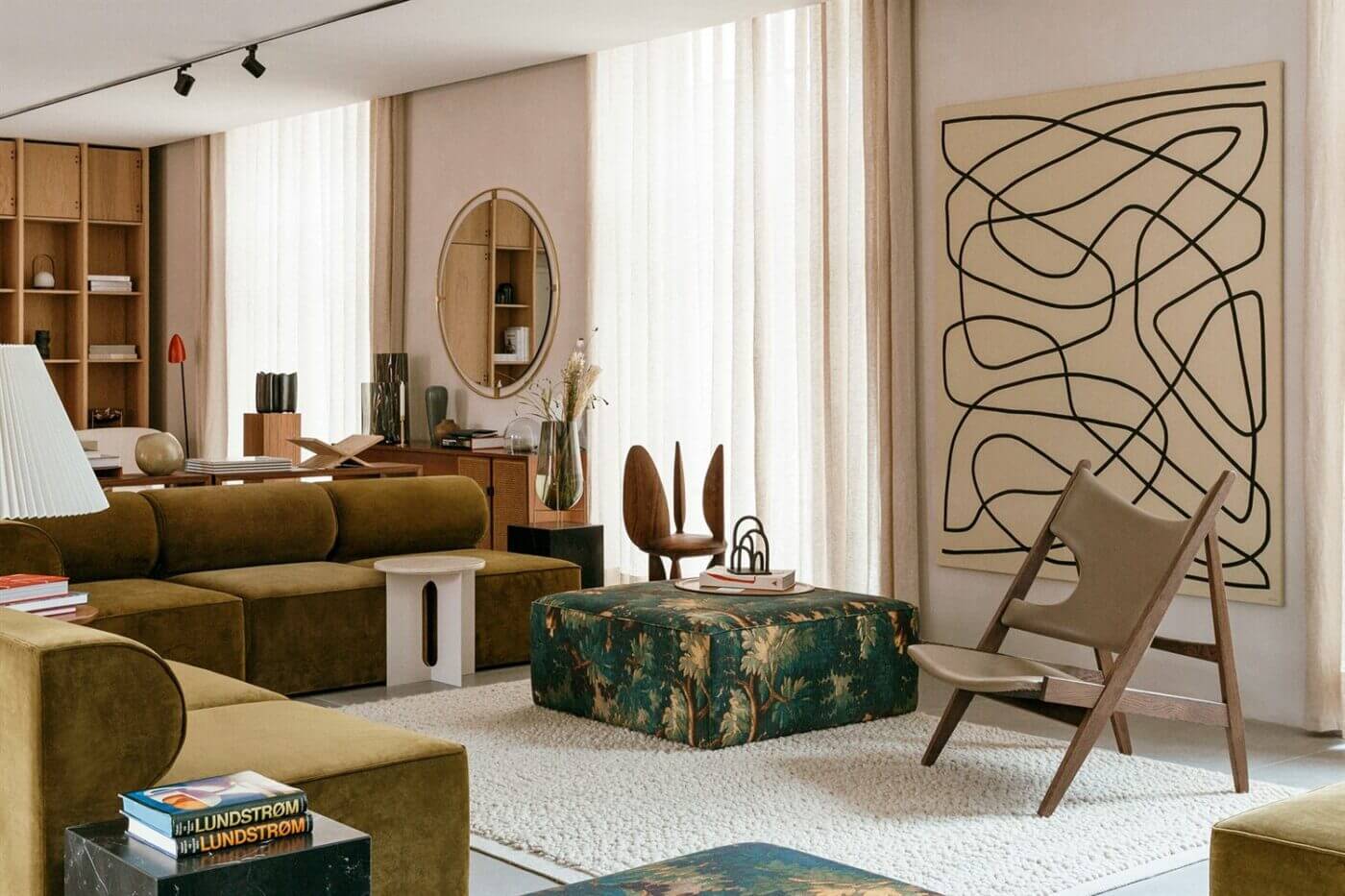 This message resonates with the "Wise City" phenomenon covered in a NellyRodi article last year. At the same time, other workspaces are also taking their cue from this "utilitarian to lifestyle" shift.
In London, Conran and Partners were commissioned to redesign the ground floor of 200 Gray's Inn Road. "The brief was to imagine a new type of ground floor space that interweaves office reception, private members club, café culture and hotel experience, blurring the edges between work and play." The workspace is nothing like the cell-like offices of yesteryear, but a light, airy place that brings new energy to the urban experience.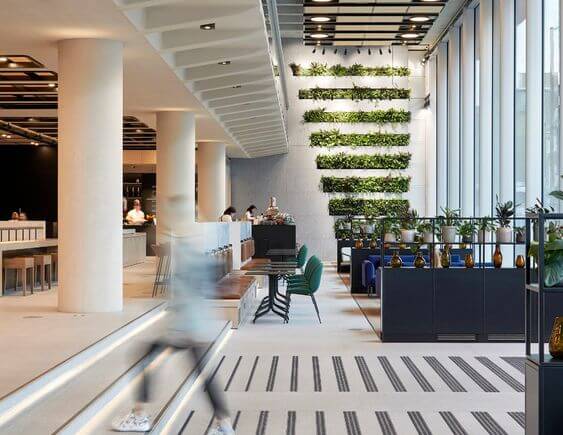 In Berlin, the design firm Loehr relied on analogy in creating a workspace for the digital innovation company Unicorns & Lions that was "reminiscent of a loft", a reference to the overall feel of the place. It opted for a bold concept that "utilizes colourblocking and surface materiality to code the functional areas – a subtle and emotional subdivision of the otherwise open space."
While these elements may not make a direct contribution in utilitarian terms, they meet the expectations of the new generation. The idea is not to provide a desk and a chair, but a global work experience that promotes "excellence" to help workers do their best work.