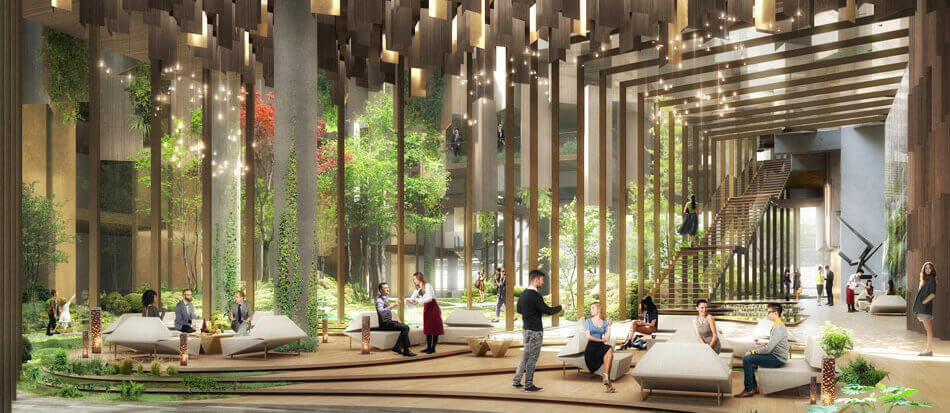 The new codes of hospitality
Decodings
In step with the new social pact of inclusiveness, the travel industry is dreaming up time-space concepts that do away with barriers, allow for the expression of various paradigms and boost collective emulation.
At a time when "public space" is trending both online and in real life, the dominant spatial matrix is opening up to incorporate notions discussed in "third places" (e.g. hybridization, encounter and collaboration), thereby redefining hospitality. While some behavioral reflexes are difficult to alter, change is getting underway in two sectors: travel and "le vivre ensemble" (living in social harmony). Aided by digital means and capable ar(t)chitects, they are reaching out to the younger generation to opt for different modes of travel.
The "staycation" for localness and improvisation
Improvisation and local experience are playing a larger role in the idealized vacation, the first sign of a shift in values from "utility" to "being". This phenomenon has given rise to the "staycation", a travel format inspired by the desire of Gen Zers (40% of all consumers by 2020) to restrict leisure travel to their own region.
The idea of localness, which Airbnb Experiences identified as a key new dimension in 2016, is back in business. For instance, travel agencies in Africa (e.g. Take Irinajoor Tripzapp in Nigeria) are pioneers in this respect, offering customers less costly travel solutions in their own country. By spotlighting local experiences that are "well kept secrets", this trend is in sync with an ultra-mobile culture whose members enjoy making solo discoveries. Perhaps this is the latest wrinkle in sensemaking…
Corporate heavyweights in the hospitality sector are also getting into the act, introducing new activities to serve the local community as well as travelers. AccorHotel has rolled out its Accorlocal app at several hundred hotels, opening up meeting rooms, entertainment spaces and creative hubs for use by local residents.
The hotel of tomorrow is about collaboration
The megatrends of inclusiveness and multiplicity permeate third places and are finding their way into the travel sector. The fact that the world has gone from being sequential to simultaneous is reshaping the dominant approach to structural design and layouts. This context also militates for – and resonates with – the idea of spatial hybridization.
Blurring the boundary between private quarters and common areas
Lifestyle has taken center stage: today's hotel guests, always seeking interaction, want to be treated like local residents.
New urban clubs are catering to this demand, providing horizontal vectors for social resonance (e.g. public spaces and incubators). The architectural design of 1 hotel Paris (Kengo Kuma), slated to open in 2022, is a case in point. New "open house" accommodation solutions (e.g. Jo & Joe and Yooma) aim to redefine hospitality whereas the Generator concept seeks to transform the youth hostel from a convenient place to stay into a destination.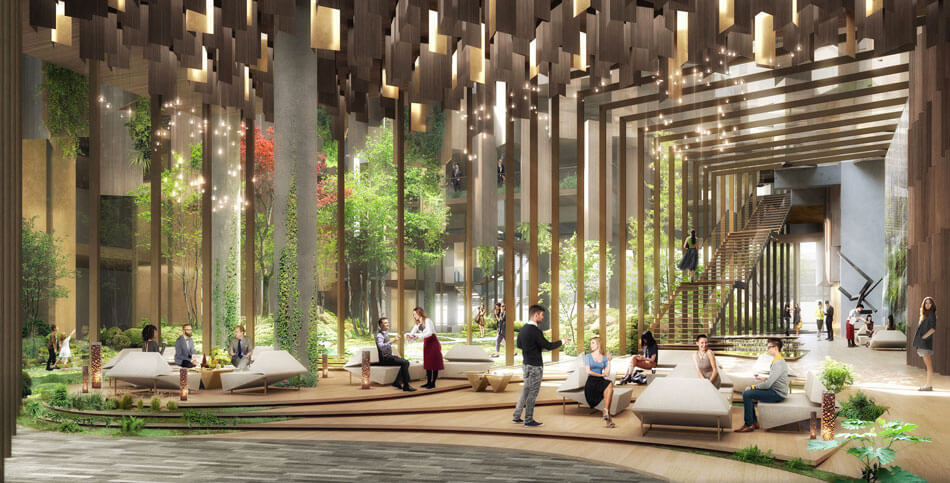 BOB Hotel in Paris is conceived for business people and offers co-working services. Designed to open up onto the street – a window on everyday life – BOB ("Business on Board") is long on convenience for those who are chronically short on time. The establishment claims to "embrace humour and celebrate the unexpected to make your stay or on-site visit pleasant" and invites guests and local residents to connect in a novel, flexible way in a "Parisian village atmosphere."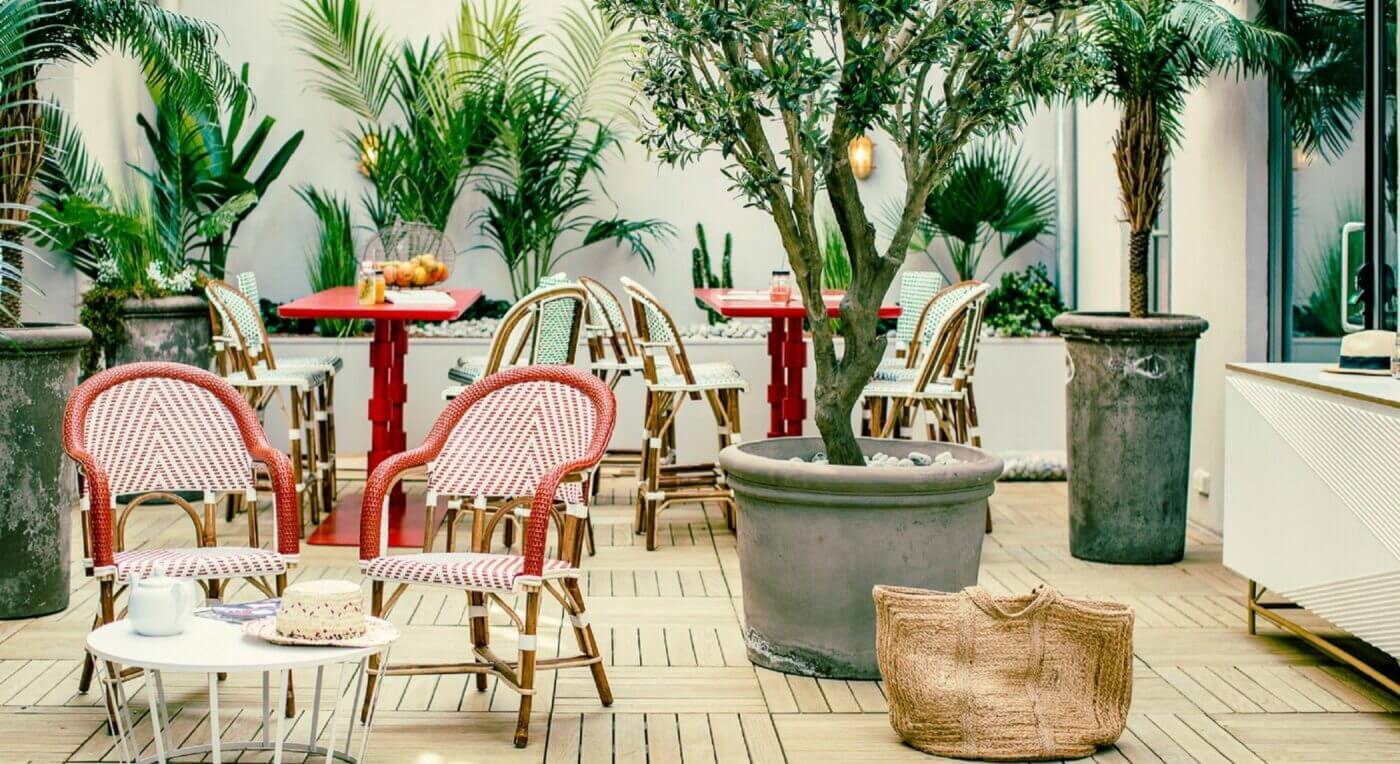 A new dialectic for the hospitality sector?
More and more architects are creating structures, including workspaces, that open up onto the street. According to Wallpaper magazine and a recent survey citing examples of disruption in this regard, office design is favoring multiplicity and inclusiveness. The new workspaces aim to make people feel at home, such as the Bennetts Hill House renovation in Birmingham (U.K.) and the Girassol Building (Brazil). Many recent workspaces – open, urban lofts designed to be multi-purpose – are sought-for destinations in their own right.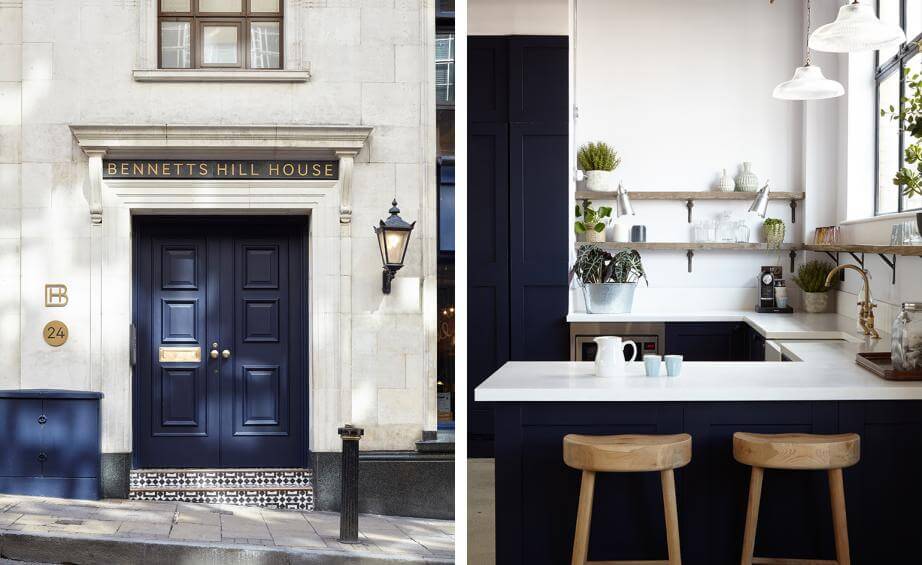 Nor has ar(t)chitecture said its last word on hospitality! The Peter & Paul brand communication agency commissioned the Teatum + Teatum architecture studio to remodel the Testone Factory, an old iron foundry in Sheffield, into modern offices with spaces for events, co-working and art exhibits. The project features denuded offices, workspaces ranging from small and affordable to large and shared, as well as large galleries for exhibitions open to the public. "Importantly, Testone connects with the city locally at street level and as an idea," commented Teatum + Teatum.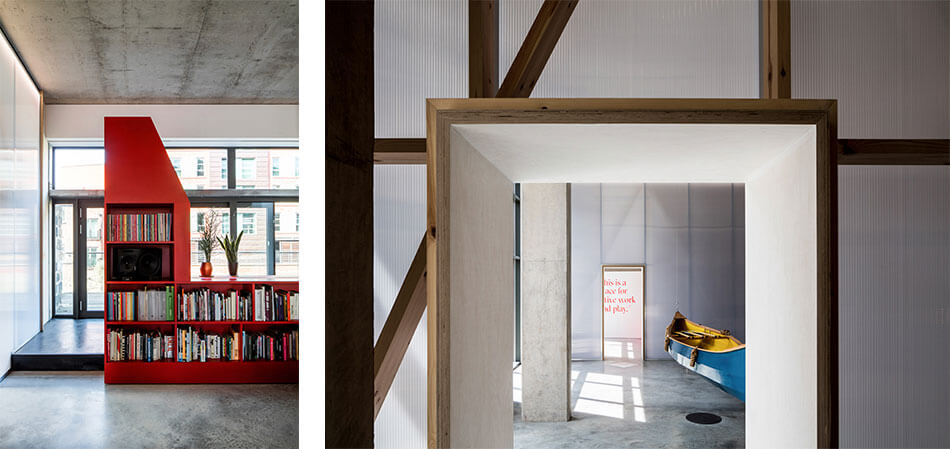 Cover Credits © Projet 1 Hotel Paris / Kengo Kuma