Pinterest Moods, February 2023
News
Every month our creative teams add inspiring visuals to our Pinterest account. The images, which illustrate emerging trends, are organized into three categories:
– Fashion & Accessories
– Interiors & Decor
– Beauty
These mood boards are based on our trendbooks. Our February inspiration comes from the "Show it easy" and "Splendor" themes for spring-summer 2024.
« SHOW IT EASY » :
Simplifying daily life isn't as simple as it seems! Because "simplifying" isn't just about eliminating, it's mainly about optimizing.
Innovation augments performance by devising designs, codes and colors developed to boost efficiency, ergonomy, rapidity and intuitive technology; by designing materials and formulas that will facilitate daily life in one single click; and by initiating services designed to gain time. It's time to lighten our load, time for upgraded essentials and the concept of "less, but more thoughtful" fostered by technology that responds to sustainable requirements in integrated "concealed" designs. And all in a cheerful aesthetic inspired by the positive, dynamic energy of sport and the irresistible wellbeing it provides.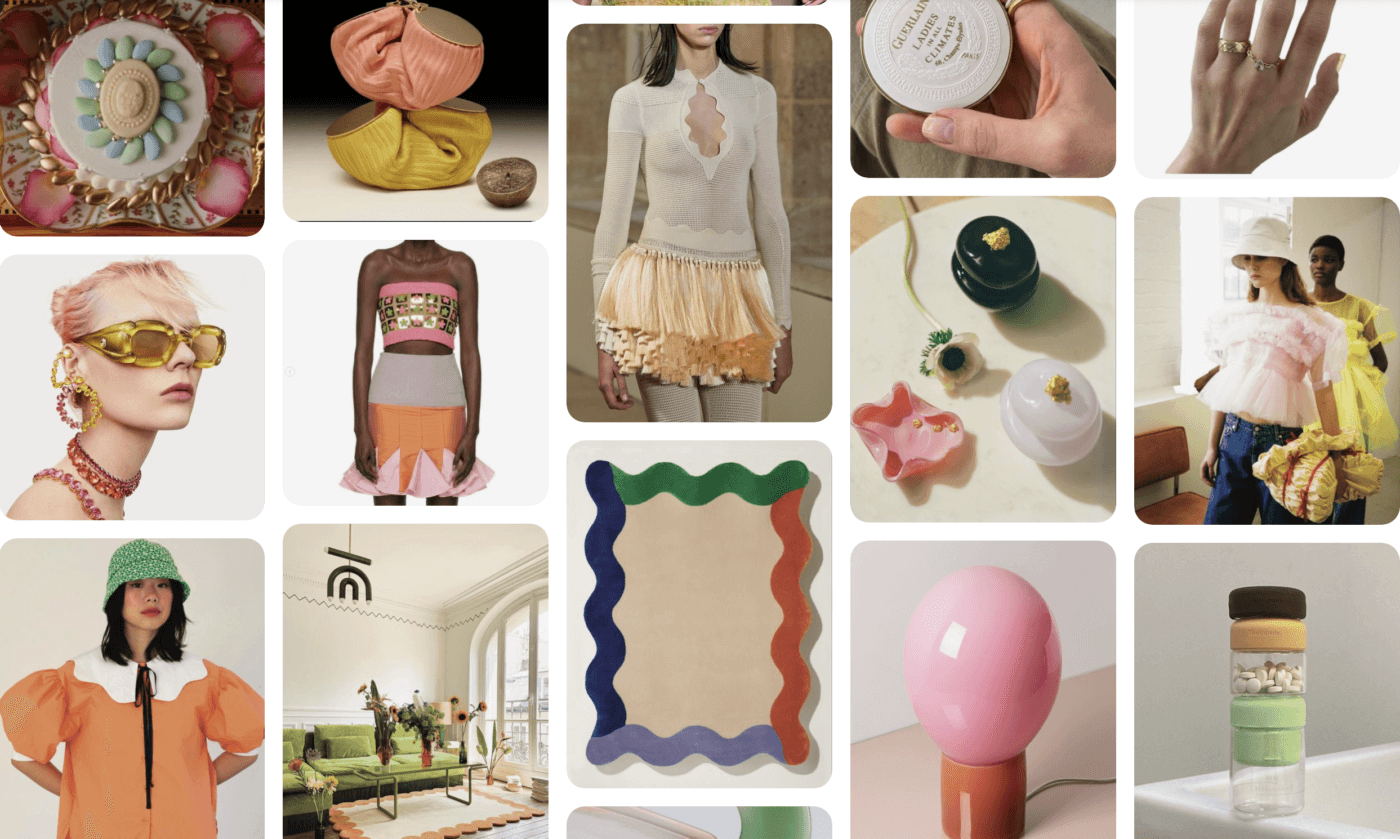 « SPLENDOR » :
When the usual is supplanted by the exceptional, charismatic dynasties and fabulous treasures are reinvented.
Collecting by intuition and feeling, taking an uninhibited, uncalculating attitude to accumulate outward signs of wealth, new gods and goddesses, new kings and queens emerge. As it's all about impressing, the word "illusion" is taken literally and all forms of flamboyance are encouraged: plays of shine and gleam range from immense opulence to trompe-l'œil effects; veils and transparency reach the point of eroticism; ancient vestiges are staged or else created from zero… and all showcase the savoir-faire revealed in truly contemporary creativity and unconventional freedom.