Pinterest Moods, July 2023
Every month our creative teams add inspiring visuals to our Pinterest account. The images, which illustrate emerging trends, are organized into three categories:
These mood boards are based on our trendbooks. Our June inspiration comes from the "ETERNITY" theme for fall-winter 2024/25.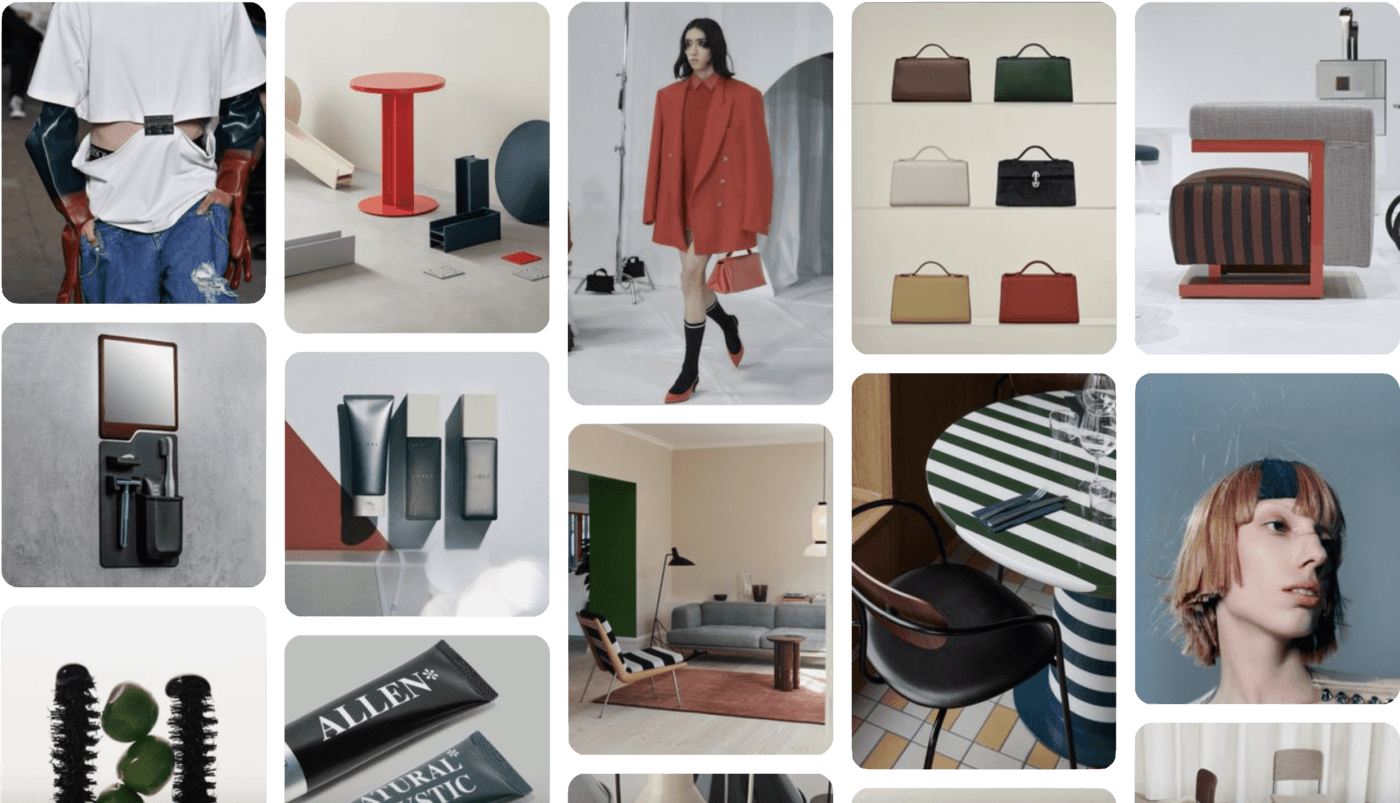 And what if we imagined a better world where differences would no longer be obstacles, but on the contrary, would facilitate reconciliation?
Driven by this utopia, hybridizations of utilitarian design and luxurious materials are on the rise and distinctions dissolve between men's and women's wardrobes. Fusing the best of each world to reinvent it all results in a committed and meaningful position that leads to products suitable for everyone and adaptable to any circumstance. These reinvented essentials compose new uniforms that are prestigious and all-terrain at once. The conditions of their manufacturing are crucial and those of their usage critical, as they must be endlessly reusable, layerable and assemblable.