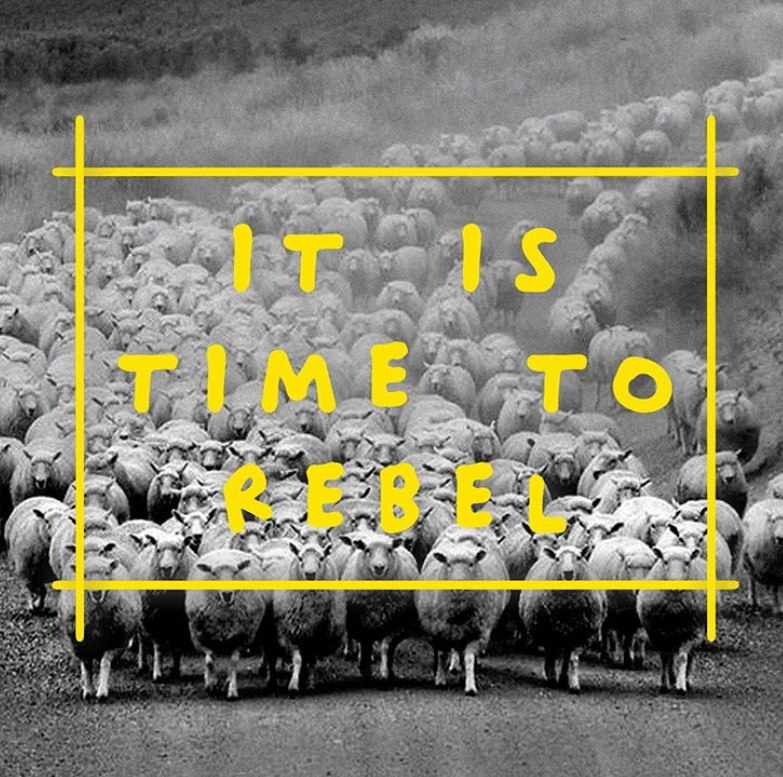 Political Brands
Decodings
In this age of social and political engagement, political vocabulary often seems to take precedence over brand vocabulary in the expression of brand vision. Is this the advent of a lasting pact for social corporate responsibility?
What role should businesses play a society where consumers defy the status quo and offer alternative consumption models? If the market is driven by their beliefs and their expectations that brands will engage in public debate, how can the latter reposition their market offer?
Last year, Edelman, the global communication firm, published a study entitled "Two-Thirds of Consumers Worldwide Now Buy on Beliefs". Nearly two-thirds of respondents said they would buy or boycott a brand soley because of its position on a social or political issue. More generally, it has been found that 60% of Generation Y are trust-driven buyers.
In parallel, many brands that would have maintained a discreet silence afew years ago are now weighing in on social issues and have overhauled their marketing strategy accordingly.
Brands as activists
One case in point is Nike, often cited as an illustration of this new approach. In 2018, the brand took a risk by making the controversial American football player Colin Kaepernick a brand ambassador and supporting him in his crusade against racial injustice.
On the day of the announcement, the company lost more than 3% of its market capitalization and it continued to draw fire over the next few months. However, the gamble has finally paid off:  Nike's stock has risen by nearly 5%since the start of this collaboration.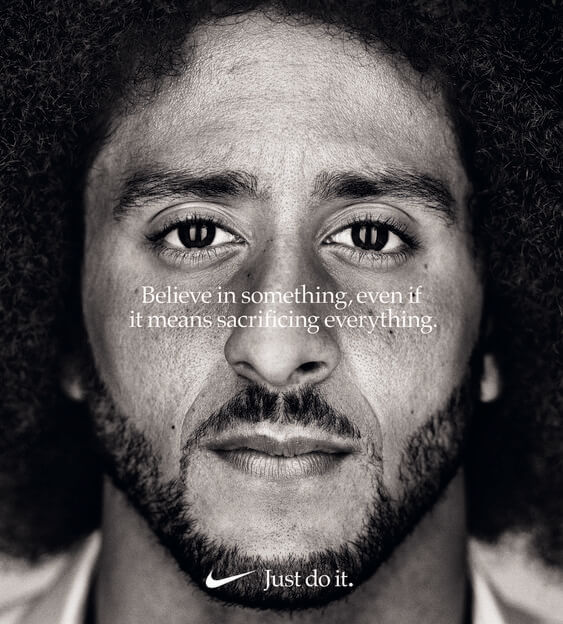 This rationale, confirmed by key opinion leaders on social networks, is grounded in an instinctive mentality and focuses on major political concerns. In just a few years, it has gone from influence strategy to affective springboard, enabling brands to reach multiple consumer segments.
In their haste to "get with the program", some brands made a misstep. In 2015, Starbucks saw its "Race Together" campaign fail and Target's policy of allowing transgender customers to use any bathroom or fitting room they liked led to a national boycott in the U.S. Other brands have learned from such mistakes and been more careful with their politically oriented communication.
Things heated up following the election of Donald Trump. Lipslut identified itself as "fashion, subversion and a middle finger to the current sociopolitical landscape." The ice cream specialist Ben & Jerry introduced a  new Limited Batch flavor named Pecan Resist, saying "this flavor supports 4 organizations working to support equality, justice, and inclusion." A year later, Patagonia launched its "The President Stole Your Land" campaign against a U.S. executive order to shrink the size of public lands. In doing so, they gave rise to a series of reactions in sync with current societal issues.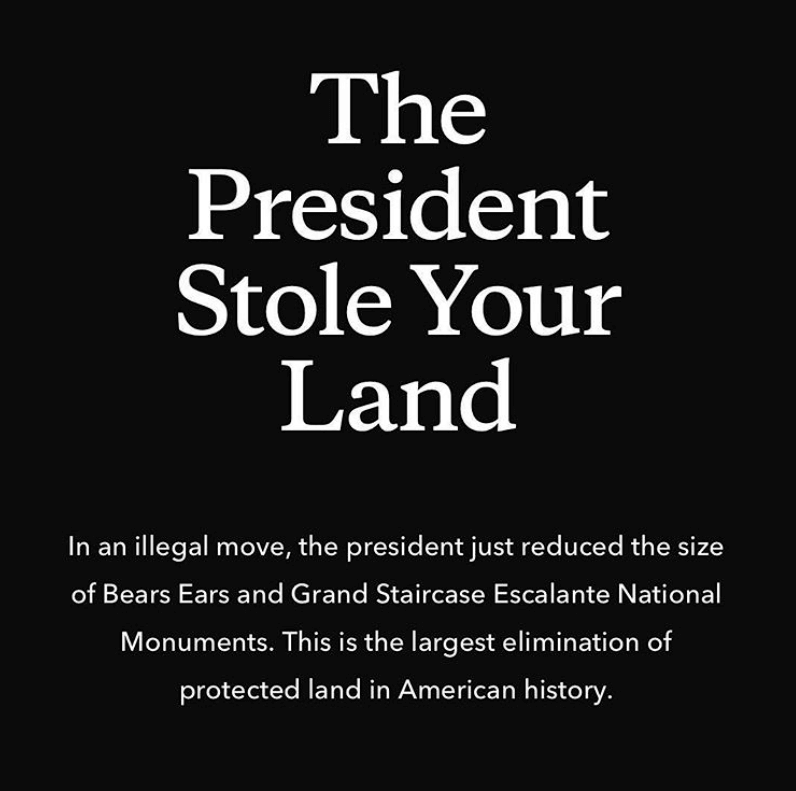 That was two years ago in the United States. In Europe, the movement has gained traction as companies and other organizations step up to express political positions, e.g. support for the "Remain" movement in the United Kingdom (Ryanair and the Tripe Marketing Board) or for the 2017 Catalan independence referendum (TV3). Whether a brand is a mobility giant like Uber, which undertook a campaign to get voters to the polls ("Uber Drives the Vote") or a smaller business such as Billie or Blume (the latter's "Puberty Do-over" campaign addresses self-esteem issues), the idea is to focus on social and/or political issues. Elevating the debate, which serves to build trust, has become a full-fledged commercial strategy.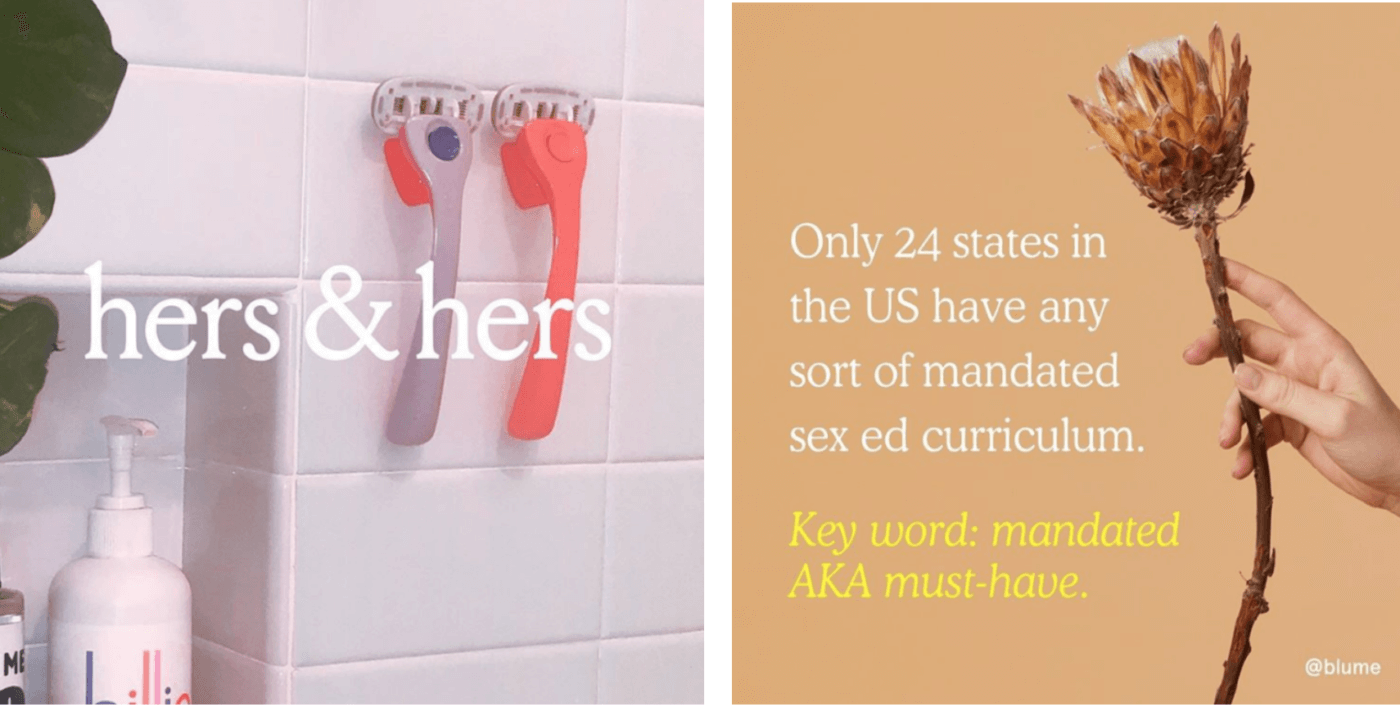 In the sphere of cosmetics, many emerging activist brands (e.g. (Yuli, Illamasqua or Glossier) have taken a radical pro-feminist stance. In this way, they differentiate themselves from category leaders, more discreet in approach, and attract more engaged consumers. One brand, Beautiful Rights, even devotes "20% of all sales to support women's rights and gender justice initiatives of your choice".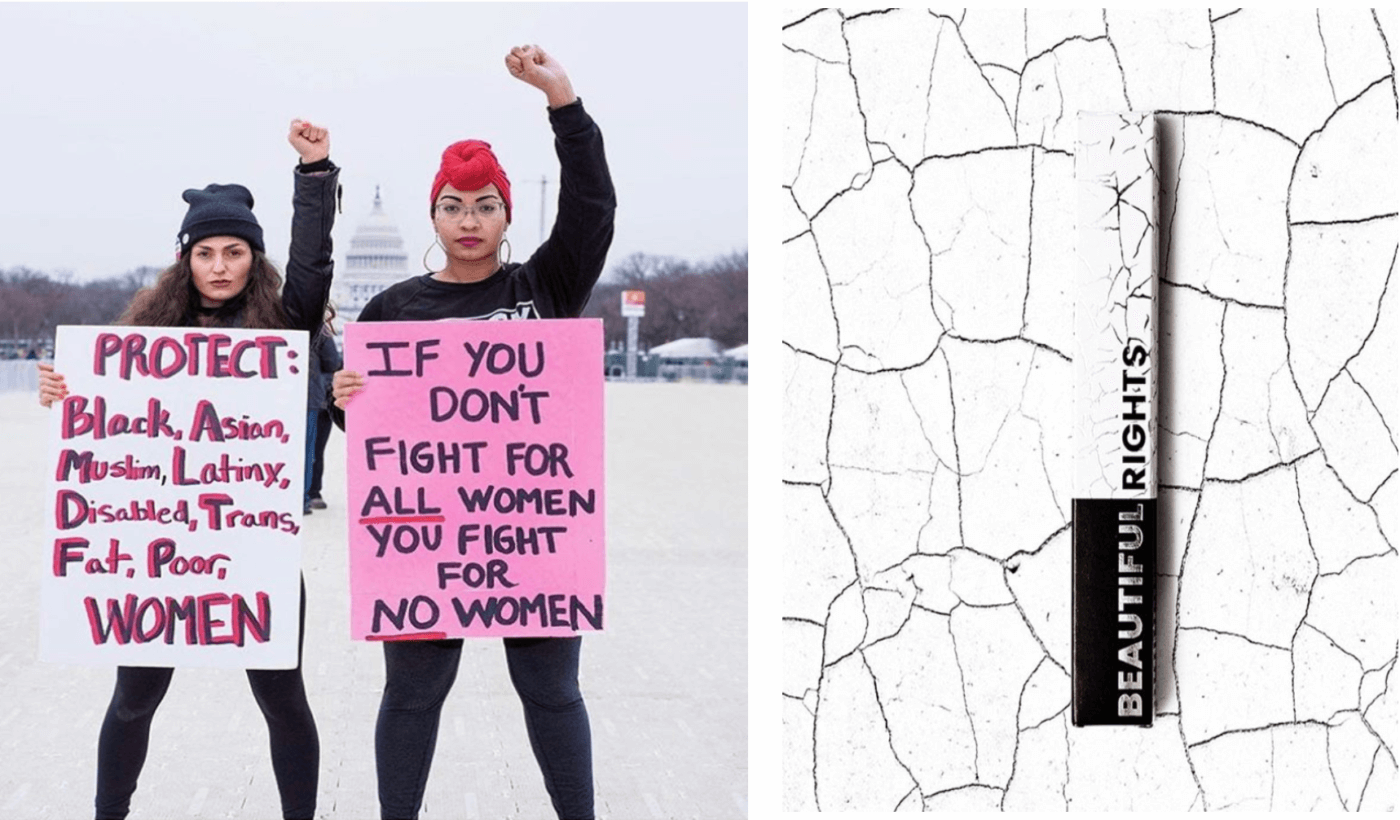 Feminism has also become prevalent on the fashion scene. On this score, we might mention the political statement made by Prada's Spring-Summer 2014 collection, Dior's "We should all be feminists" teeshirt (Spring 2017 collection) and, this year, Gucci's 2020 Cruise collection inspired by the '70s sentiment "My Body, My Choice". The vibe given off by DNVBs like salut beauté, Colin Strada and Ganni confirm the importance of asserting a militant iconoclastic opinion on women's role in society. Bottom line: feminism is no longer a bad word but a belief-driven trend that is both consumable and bankable, as pointed out in a January 2018 article in the French online magazine Slate.
Becoming "good citizens" to boost consumer engagement
In the study by Edelmen cited above, Richard Edelman, president and CEO of the global communications marketing firm noted that all of the signals, taken collectively, mark "the birth of Brand Democracy; as consumers are electing brands as their change agents… Brands are now being pushed to go beyond their classic business interests to become advocates. It is a new relationship between company and consumer, where purchase is premised on the brand's willingness to live its values, act with purpose, and if necessary, make the leap into activism." In other words, consumers expect brands to transcend conventional business interests, assume moral leadership and demonstrate their ability to imagine – and build – an encouraging future.
Generation Z is often more militant, inclined to reject compromise and consensus-building. This age group aspires to consume products or services to which they can relate and expects brands, media and institutional organizations to adopt equally firm positions. Any brand that fails to take action on, or speak out about, an issue dear to its audience is likely to pay the price.
Rinske Brand, who founded Brand ("The Urban Agency"), puts it in a nutshell: "What if companies and brands spent a fraction of their massive advertising budget on making our urban environments better, more attractive, healthier places to live? Imagine the incredible things we could achieve with just 1 per cent of the thousands of billions spent worldwide every year." This strategy, known as Brand Urbanism, holds that politics make an effective vehicle for selling brand engagement and that consumer engagement is the primary concern of the future-forward brand.
Cover: Sheep included – Instagram