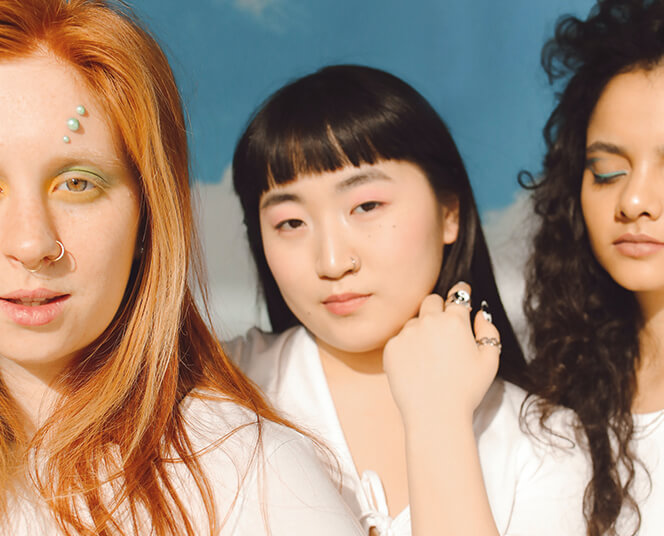 Unfolding Gen Z Beauty
Field survey: quantitative online study conducted in March 2023 among 2,694 consumers aged 15-26 in 5 countries (France, United States, China, United Arab Emirates, India).
Number of pages: 90
Contact us
WHAT WILL YOU LEARN?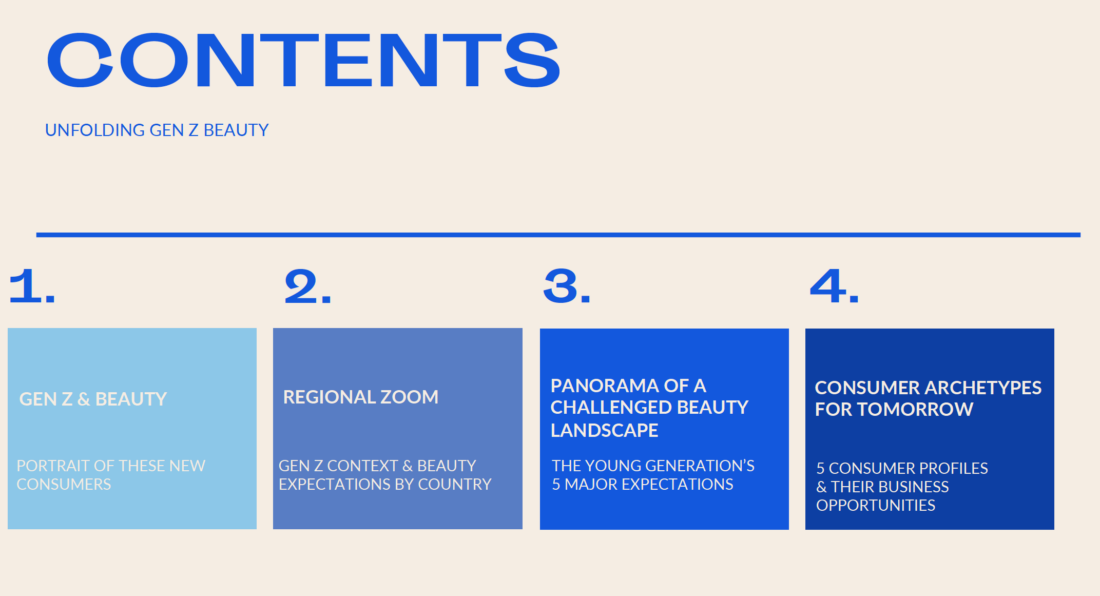 Portrait of these new consumers → understanding this generation's relationship with beauty and its consumption habits through key figures.
Regional contexts → a summary of beauty expectations and uses by country.
Deciphering new consumer expectations → identifying the 5 main expectations as keys to understanding this young generation, supported by figures.
Analysis of 5 consumer archetypes → understanding different visions of beauty that are aspirational for Gen Z through numerous examples (products, activations, personalities…) and identifying affiliated business opportunities to inspire decision makers in the operational deployment of their strategies.
WORKSHOP WITH A NELLYRODI EXPERT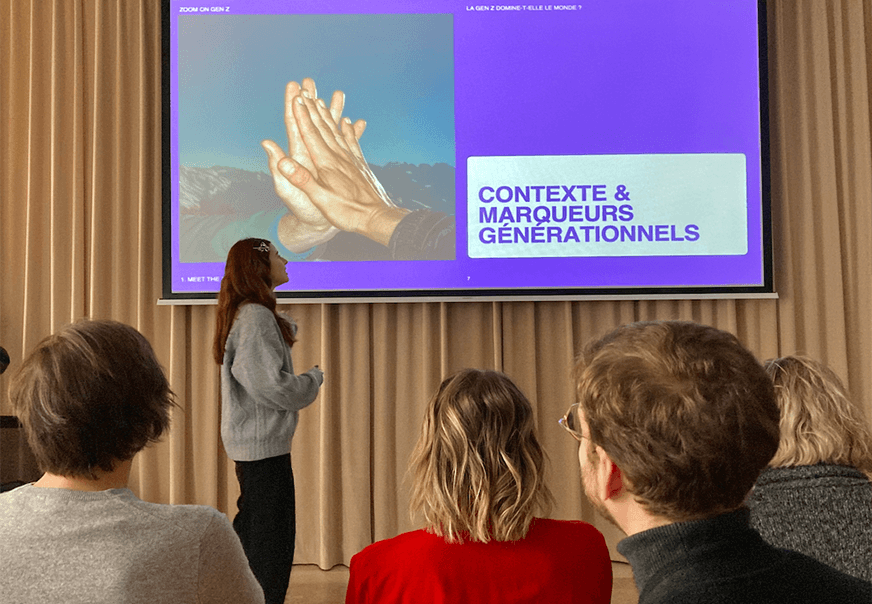 Let's organize a presentation with your team!
Offer your teams the opportunity to benefit from an in-depth presentation of our study, followed by a personalized discussion session with one of our experts at NellyRodi.
2 hours to fully assimilate the study's findings and grasp the precise implications for your company.
Contact us