The lastest news in Fashion and Luxury (episode 9)
News
NellyRodi's fashion and luxury experts share their picks from the market's major updates. Episode 07 covers July, August and September 2023.
🗓 24 JULY 2023 – LVMH, 2024 OLYMPIC GAMES PARTNER
LVMH has signed a partnership contract for around €150 million for the Paris 2024 Olympic and Paralympic Games. The decision was made after the event's budget was revised, urgently requiring a sponsor to cover an increase of approximately 10%.
LVMH posts solid figures with a market value of over €400 billion for the beginning of 2023 and an uptick in sales figures, especially in fashion and leather goods. The group will benefit from the global prestige and visibility the Olympic Games bring, and the exposure will strengthen its reputation and reach new audiences around the world.
This example shows the growing trend of luxury sector players joining forces with the culture and entertainment worlds.
Voir cette publication sur Instagram
🗓 10 AUGUST 2023 – TAPESTRY BUYS MICHAEL KORS
American holding company Tapestry Inc., owner of the Coach, Kate Spade, and Stuart Weitzman brands, has announced the acquisition of Capri Holdings, parent company of Michael Kors, Versace, and Jimmy Choo. The $8.5 billion transaction represents a fusion creating a new luxury player with combined sales figures of over $12 billion and presence in 75 countries.
The transaction is expected to close in 2024. Both companies see the merger as a logical step for competing with European luxury giants such as LVMH and Kering, and they expect to realize over $200 million in run-rate cost synergies within three years post-closing. Following the announcement, Tapestry shares fell 11.54%, while Capri shares rose by 56.56%.
Voir cette publication sur Instagram
🗓 11 AUGUST 2023 – RETURN OF THE ICONS
Vogue's September issue shines the spotlight on the famous models – usually called the "Supers" – from the 1980s and 1990s. These fashion icons, including Christy Turlington, Naomi Campbell, Cindy Crawford, and Linda Evangelista, played a critical role in the evolution of the haute couture industry by shifting it from niche status to mainstream phenomenon. In the September issue, the four supermodels reunite to talk about their careers, relationships, families, and what life was like in the "supermodel bubble." The same themes will also be explored in "The Super Models," an upcoming four-episode series on Apple TV+.
Is the return of these icons also an homage to beauty at all ages? Look at models like Linda Evangelista, who was part of a Fendi 2022 campaign; or Kate Moss, who made her comeback with Yves Saint Laurent. Then there's the growing number of mature models on the catwalks at Chloé, Prada, and Max Mara – all proof of the trend. And we can also look back to Balenciaga's collaboration with Isabelle Huppert for last summer's show.
Brands want to give a face to a category of luxury customers that sometimes seems to have trouble identifying with a brand and its spokespeople. The orientation is a reflection of how the fashion industry is evolving to a new, more diverse representation of beauty and age.
Voir cette publication sur Instagram
🗓 1 SEPTEMBER – HENNESSY AT THE 2023 EUROPEAN HERITAGE DAYS
In May Hennessy presented Mobilis, a wine tourism installation celebrating the house's history and savoir-faire. As part of the 2023 European Heritage Days (Journées Européennes du Patrimoine) on 16 and 17 September, Hennessy will open Mobilis to the general public. The 19-minute immersive experience, created by French artists Olivier Kuntzel and Florence Deygas, took two years of work. It showcases some of Maison Hennessy's key themes – viticulture, distillation, blending, cooperage, and calligraphy – using Richard Hennessy's 1765 sketches as a starting point.
To heighten the immersive experience, Mobilis uses new technologies such as virtual reality, haptics, sound design, and VR headsets. Hennessy considers the project as the first step in its new wine tourism goals, and the brand is also starting a ten-year project of restructuring and reopening some of its buildings in Cognac.
Voir cette publication sur Instagram
🗓 3 SEPTEMBER 2023 – THE DIAMOND MARKET IN FREE FALL
Due to Americans' growing preference for synthetic diamonds, demand for the most sought-after uncut diamonds is dropping, and prices are falling. The trend especially affects the one- and two-carat stones used in the USA's best-selling engagement rings, provoking a significant price drop.
The evolution, however, seems to only affect the rough diamond market, and not jewelry made with cut and polished diamonds. Now the questions are whether the drop in demand for natural diamonds represents a permanent change, and if lab-grown diamonds will continue to gain ground in the upmarket segments traditionally dominated by Asian buyers.
Voir cette publication sur Instagram
🗓 4 SEPTEMBER 2023 – ALESSIO VANNETTI, NEW GUCCI CEO
Alessio Vannetti, who served as Gucci's Worldwide Communications Director from 2015 to 2019, has been appointed Chief Brand Officer and Executive Vice President. His resume also includes posts with Prada, the Ermenegildo Zegna Group, and Valentino.
In his return to the Italian luxury house Vannetti replaces Susan Chokachi, taking on responsibilities for global brand and image strategy, for marketing, and for Web3 metaverse projects. The decision is part of Gucci's reorganization plan to boost growth. The house's €5.1 billion sales figures in first quarter 2023 were up 1% compared to the preceding year.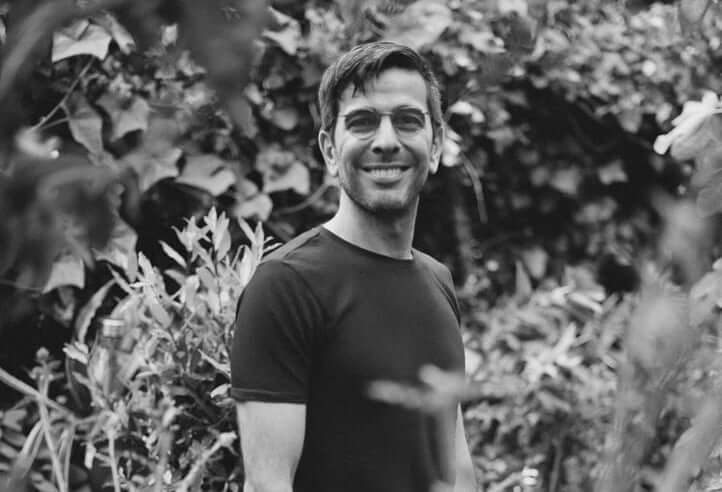 🗓 5 SEPTEMBER – THÉLIOS (LVMH) ACQUIRES VUARNET
LVMH subsidiary Thélios has acquired the Vuarnet eyeglasses brand, the first acquisition since Thélios began in 2017. Alessandro Zanardo, Thélios CEO, describes Vuarnet as a "legendary brand" that will strengthen the portfolio.
Thélios generates annual sales figures of over €480 million, making frames for brands such as Dior, Fendi, Kenzo, Berluti, Loewe, and Rimowa. The Vuarnet acquisition is part of LVMH's goal to develop in the growing luxury eyewear sector.
Vuarnet was founded in 1957 by skier Jean Vuarnet and optician Roger Pouilloux, and the iconic brand is known for its high-tech products, especially the Glacier glasses. France is Vuarnet's main market, but the brand also has a strong presence in the United States with two boutiques in New York, and Zanardo foresees strong potential for international development.
Voir cette publication sur Instagram