Understanding the Metaverse with Yann Rivoallan
Interviews
To help us better understand the Metaverse and its new challenges, digital expert Yann Rivoallan takes a look back at the history and evolution of the web.
What is the Metaverse for?
Before answering the excellent question "What is the Metaverse for?" let's review the core of the matter: what are all the stages that have brought us to this new revolution?
The first was the arrival of personal computers with Apple II in 1977 and then the IBM PC in 1981. The possibility for each one of us to have a terminal at home, be able to create a personal digital universe and enjoy instantaneous communication with the whole world was key.
The innovative Minitel system was one of the cornerstones for the web to come. France took a test drive for the world, with half of the population connecting to thousands of remote services including phone books and dating sites.
The web's debut in 1991 and its accelerated use with search engines like Netscape led the way for future stars like Amazon in 1994 and Google in 1998. Each computer became a server that could stock unlimited information and access all the sites being developed across the globe.
That web1 led to the emergence of web2 in 1999 with illegal piracy sites such as Napster and platforms for connecting people, such as Facebook in 2004 and TikTok in 2016. These platforms created a social web for sharing and co-creating.
Online games were being developed at the same time, allowing gaming Metaverses, one after the other, to become established. After the creation of parallel universes like Second Life and Roblox, games like League of Legends brought as many as 44 million players together at the same time.
Then a computer science revolution based on a new protocol changed the existing digital paradigm. Until then, all the information exchanged was virtually infinite, since it could all be copied. With the blockchain, copying was over. All digital information became secure and unique. Virtual assets, now impossible to copy, became as valuable as in real life.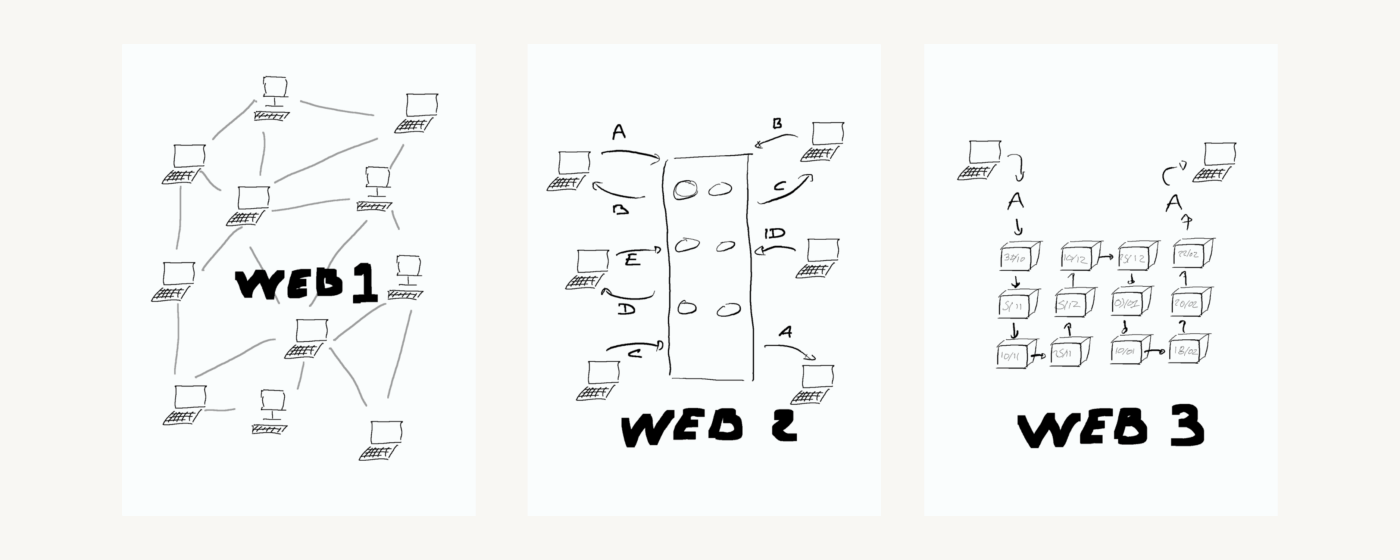 Using this new, safe technology, all former structures will be transformed to exist in this new form. Digital money has already taken on a real dimension with the bitcoin and other cryptocurrencies, and virtual artwork is now achieving unimaginable value with NFTs. The virtual world is also becoming tangible on The Sandbox or Cryptovoxels, with the creation of a new Carrefour shopping center and a new NellyRodi trends forecasting agency.
The Metaverse, a product of the blockchain, is useful for creating a virtual world where everything is real. In it we can live virtual lives with both real-world challenges and the infinite possibilities of virtual reality. Like the gods on Olympus!