Discover élémentaire, the responsible fashion brand for children 3 to 12 years old
Interviews
Nardjisse Ben Mebarek, formerly a digital expert for NellyRodi, is the founder of élémentaire Paris, a childrenswear brand. She answers NellyRodi's questions about how she launched the brand and the values she wants it to promote. 

What was your background before coming to NellyRodi? 
I started my career as a marketing director for luxury goods and specialized distribution, then beginning in 2009 I worked as a digital consultant for brands, agencies and startups. I came to NellyRodi in 2016 and served as Digital Director for three years.
What motivated you to create élémentaire? 
I wanted to lead an entrepreneurial project that was socially committed to serving youth and used a disruptive, creative approach.
What are the values you want to transmit via the brand? 
Quality fabrics and maximum transparency: we've made the decision to use certified natural materials and we campaign about transparency, explaining how our underwear and garments are produced, who our partners are, how we work and the obstacles we may encounter. It's complicated, but it's essential that our clients understand who we are, our prices, our commitments, our responsible growth model, etc.
These hands-on, community-based values sacrifice neither business nor creativity. We represent a purpose that goes beyond the brand and marketing, it takes the form of a mission: children's welfare.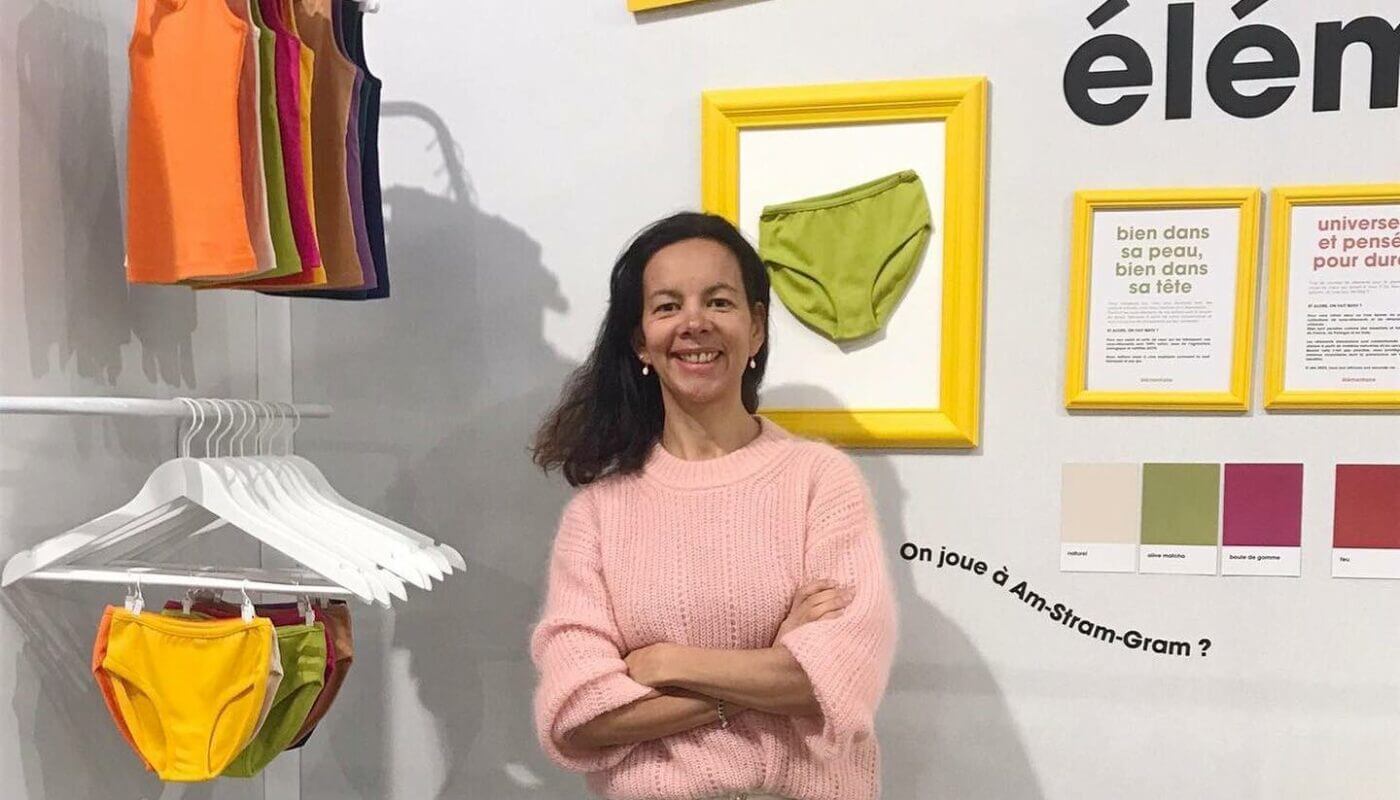 What is élémentaire's role in our era, does it ease parents' worries?
We try to provide educational insights on children's wellbeing, by allowing parents to reconsider their choices and helping them consume in a way that's both responsible and fun.
Color in general and the colors we choose to focus on can, at first, seem unimportant, but color is a wonderful starting point for addressing more philosophical topics, such as diversity, inclusivity, joy, sadness and other emotions and for starting conversations with our clients or within a family.
Lots of parents send us messages explaining that choosing a color to start or end the day can sometimes calm the atmosphere. Children are, more than ever, sensitive, and color has a positive impact on both their and their parents' moods!
 You set up the élémentaire endowment fund, could you tell us briefly about it? 
It's an endowment fund dedicated to equal opportunities for youth. Throughout the year, for every product sold, the élémentaire brand donates €1 to the foundation. The foundation also receives donations from individuals and businesses (the Kerzon brand is an example) who want to be involved in the future of young children.
Donations in 2021 helped the foundation support projects centered on preschool programs such as Ma Chance Moi Aussi and Echo des sans Mots. We were also lucky to partner with La Rochalie, which collected funds to buy bicycles and teach 24 children with the Ma Chance Moi Aussi program in Drancy to ride a bike before starting high school. In 2022 we're working with Le Rire Médecin's Mater-Nez program, which supports vulnerable parents and babies in the maternity ward at the Bicêtre Hospital.