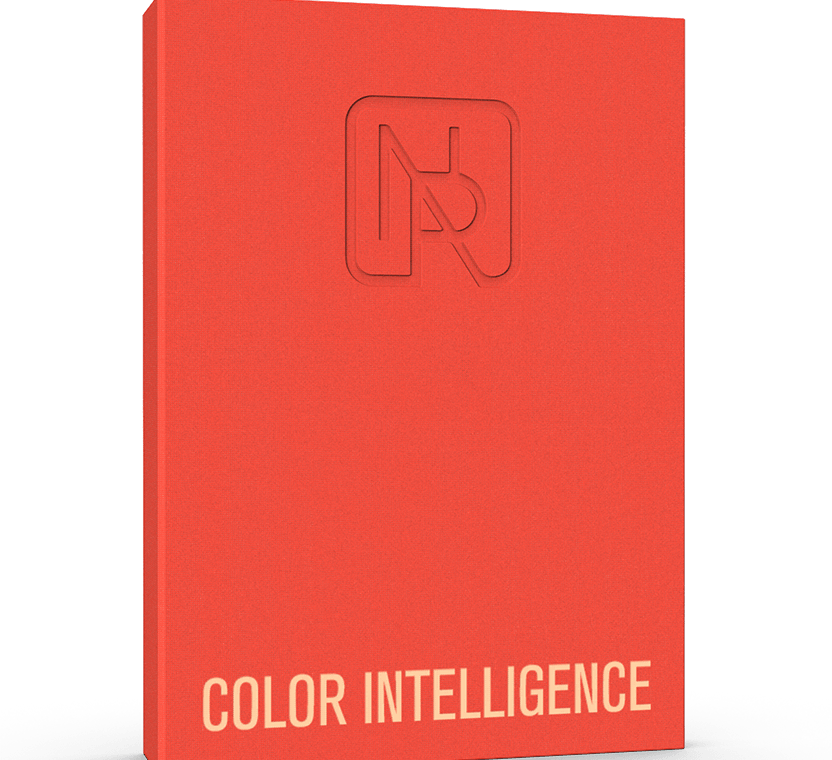 COLOR INTELLIGENCE SPRING-SUMMER 2025
Number of pages : 166
Dimensions : 37 x 28 x 7 cm
Weight : 2,2 kg
Contact us
A TOOL TO AWAKEN YOUR SENSES AND CREATIVITY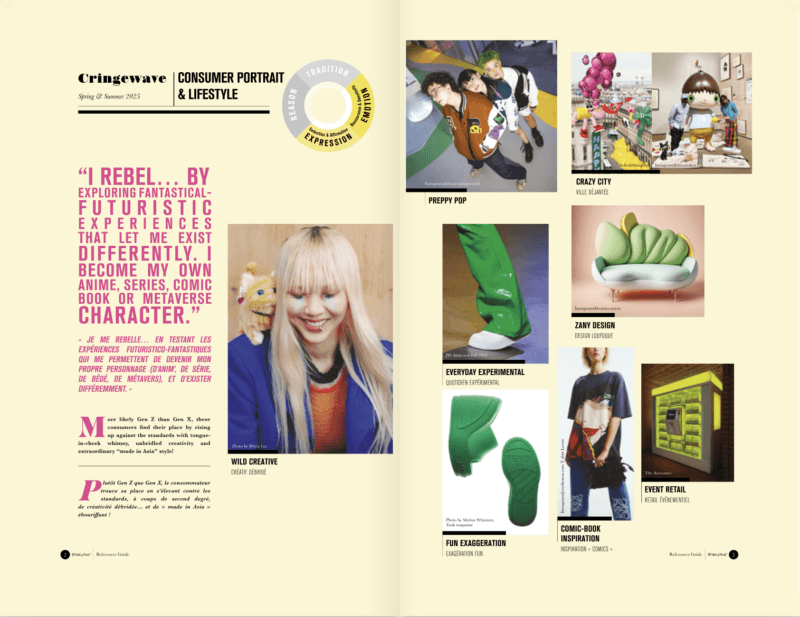 Consumer analysis
Esthetic trends don't come from nowhere; they express consumer mindsets and the new cultural codes emerging at a specific point in time. The Color Intelligence trendbook helps you understand these evolutions through consumer profiles, interpretations of weak signals, and examples of inspiring people. It's the information you need to create products and stories that have meaning for your customers as well as cultural relevance and soul.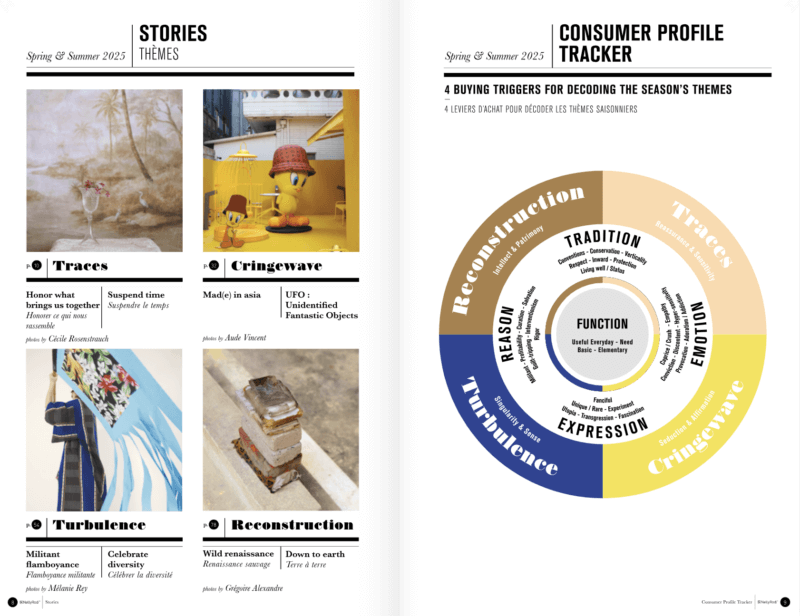 Four inspiring themes
Color Intelligence is organized into four inspirational angles. Each one is depicted by color harmonies, visual atmospheres, and words to cover every consumer desire – for every consumer profile. Page after page, you're immersed in a unique universe that helps you make the right creative choices to match your brand's DNA with upcoming esthetic trends.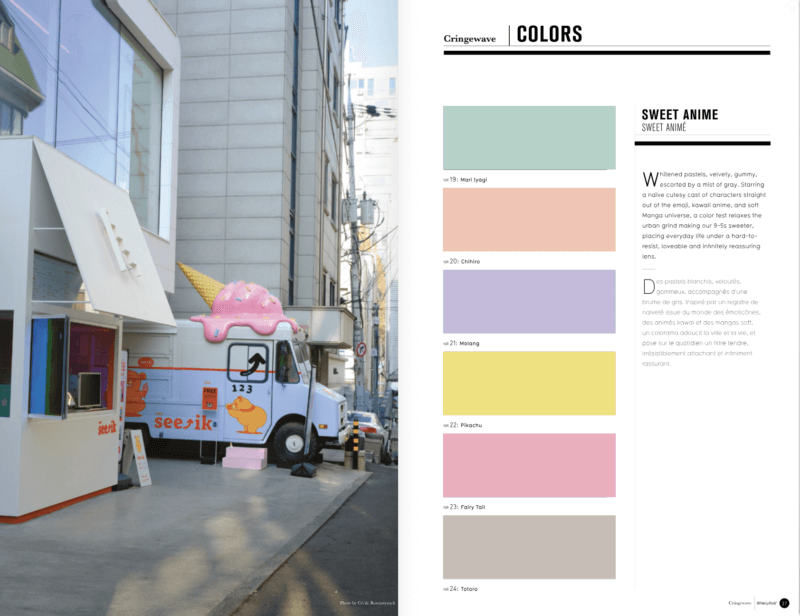 The season's key colors
Every season NellyRodi develops 45 exclusive, highly desirable colors for the different Color Intelligence themes. They're organized into a range of palettes to help you invent new combinations and renew your customers' interest in your products.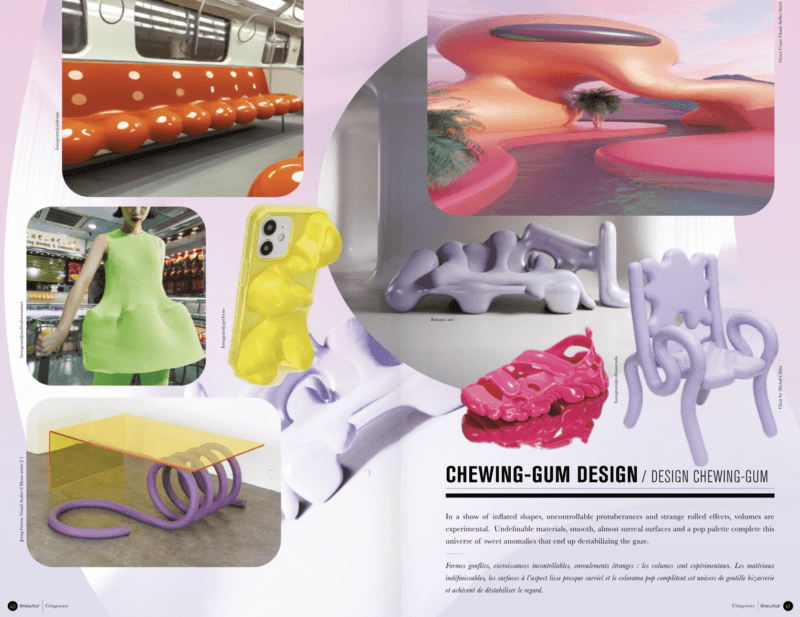 Sensorial stimulation
The Color Intelligence trendbook is designed to be a creative catalyst. We worked with neuroscientists to make a tool that stimulates your senses, emotions, and brain. That happens with a choice of very powerful images, carefully edited semantic fields, vibrantly colored fabrics, materials to touch and even hear, and multiple cultural references to heighten your knowledge and awareness.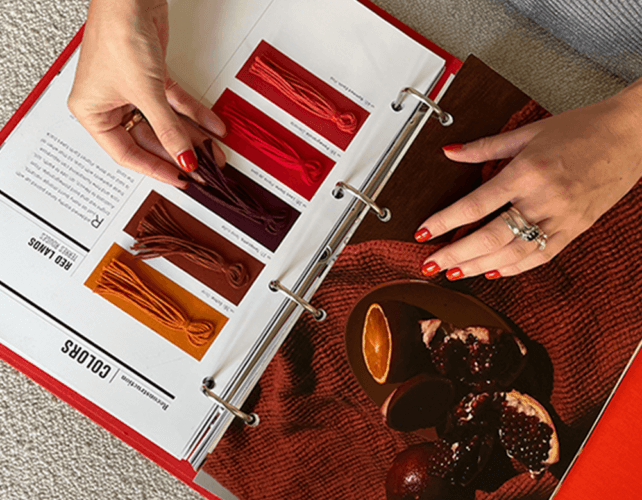 As an individual
Take time to absorb tomorrow's most important trends.
Discover new talents and new cultural references.
Orient your creative choices – for collections and their stories – for the coming season.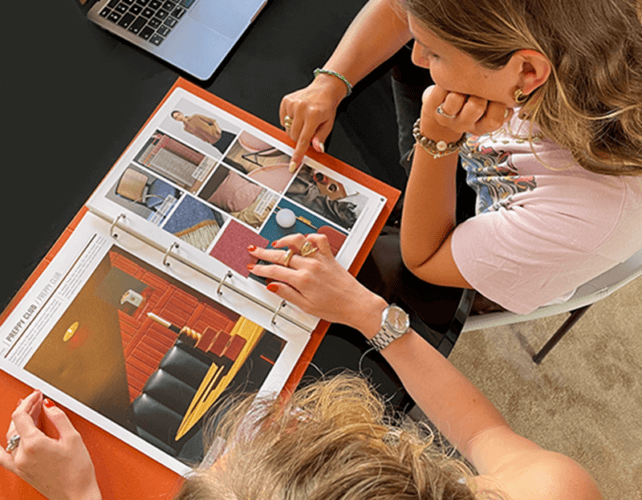 As a team
Meet as a group using the same tool to energize the senses and imagination.
Work together to draw out the main directions and agree on the same vision.
Collectively generate original concepts for your collections, communication, events, and more.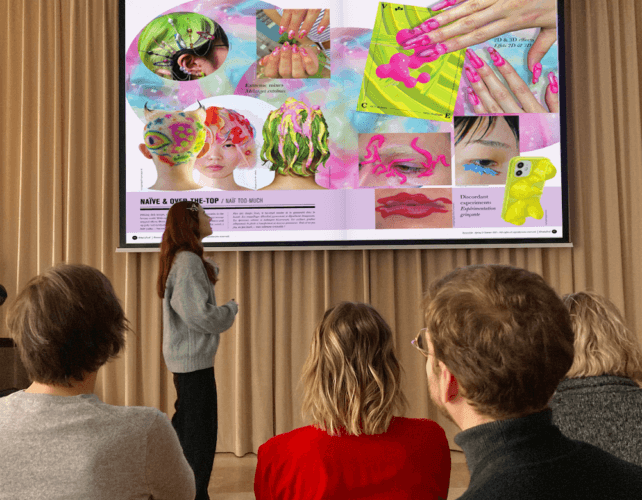 With a NellyRodi expert
Go deeper into the season's trends with the people who detect and analyze them.
Get a fresh perspective on your creative strategy.
Take your ideas even further and perfect your concepts.
Le mot d'ordre :REBELUnite and embark on a revolution based on respect and creativity: the best way to be a rebel.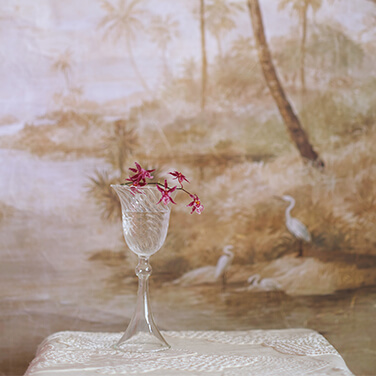 TRACES
Honoring what brings us together
Suspending time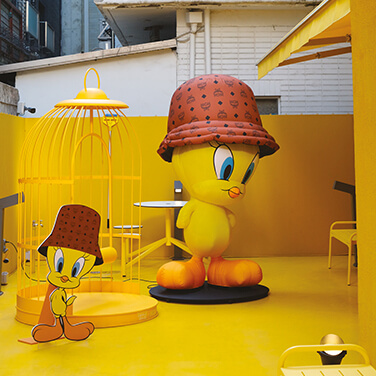 CRINGEWAVE
Made in Asia
UFO : Unidentified Fantastic Objects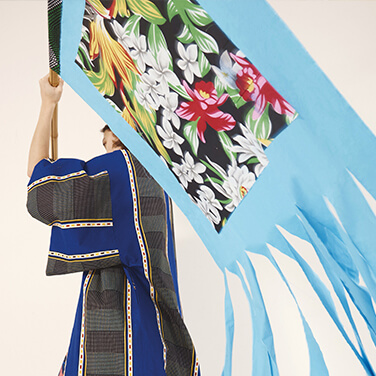 TURBULENCE
Militant flamboyance
Celebrating diversity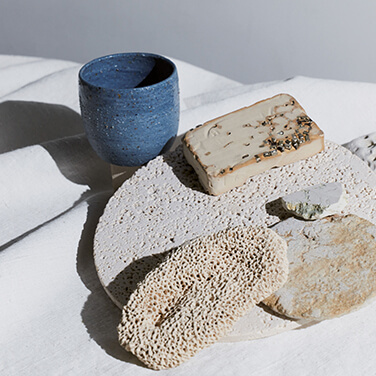 RECONSTRUCTION
Renaissance savage
Down to earth
HOW IS IT MADE?
Understanding consumers
Every season our teams of sociologists and ethnologists analyze how consumers' lifestyles, tastes, and values are evolving. These quantitative and qualitative studies guarantee the pertinence of the themes, stories, semantic choices, and cultural references throughout this TrendBook.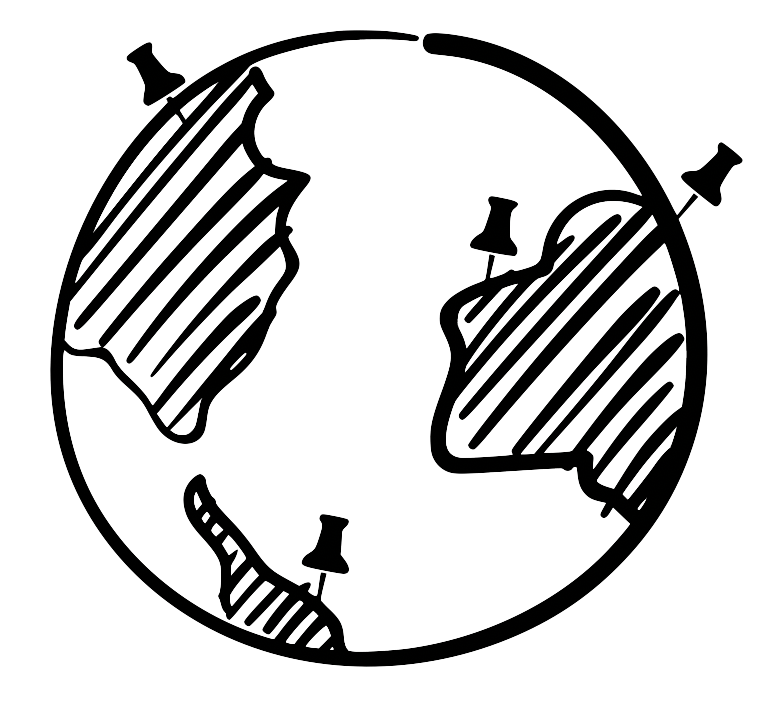 Detecting emerging trends
We're very lucky: part of our job is testing all the innovations, meeting the most inspiring designers, attending new exhibits, watching what's emerging on social media … By bringing together cultural experts of all ages, we're able to detect the signals from all over the world that will form the future.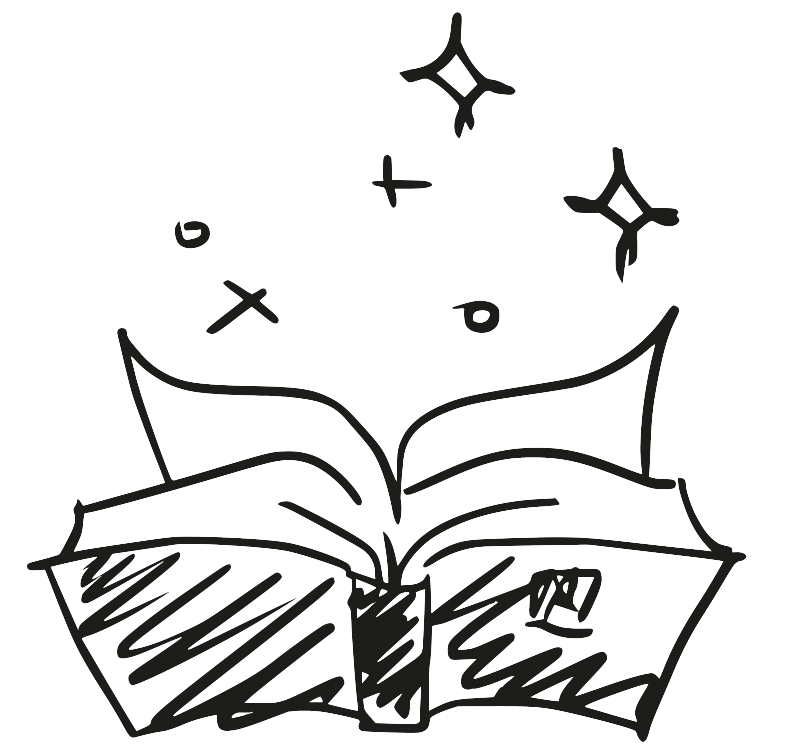 Creating the best tool for you
This trendbook is made to be the ultimate tool for creatives. A creative committee defines the season's esthetic trends, color specialists establish the related ranges, and talented photographers create exclusive images – all for a maximum dose of relevance, inspiration, and creative stimulation.
Creating beauty and goodness
This trendbook is designed to be your partner in a creative process that respects the planet and people. The trends presented are in line with brands' CSR goals; the materials and fabrics are, for the most part, from responsible channels; and the trendbook itself is made by Parisian artisans with unique savoir-faire in dyeing, printing, and production.
of CO2 emissions per trendbook or the equivalent of:
2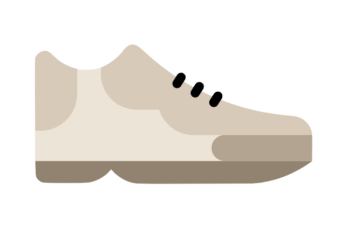 Pairs of tennis shoes
6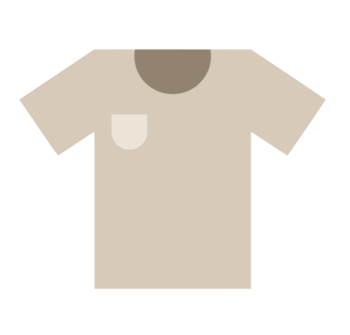 T-shirts
Our efforts to reduce our trendbooks' impact
We know we aren't perfect, but we're very concerned about doing everything possible to lessen our impact on the planet.
Here are some things we've already accomplished:
We use FSC certified recycled paper and cardboard.
We've eliminated plastic packaging and replaced it with organic, compostable materials.
We've chosen 100% recycled ink.
Our fabrics are sourced and dyed in France using responsible processes.
There's no dead stock. Our trendbooks are systematically recycled by ESAT L'Envol, who employs 135 disabled workers.