Salut Beauté's surprising rise from industry outsider to dressing stars
Interviews
Marie Dupin recently interviewed Mathilde and Sarah, the founders of Salut Beauté, a young brand with very original suits that are both daring and comfortable. Their meeting and conversation were spontaneous, straightforward and open.
What's the story behind your meeting and the beginning of Salut Beauté?
M: Sarah and I met over four years ago in the company where we used to work and were both involved with digital marketing. Salut Beauté came from a conversation between girlfriends about how total looks were so practical. Sarah and I were both absolute fans – from the suit to the jumpsuit to the matching top and pants. You can get dressed in two seconds and you look good in every situation. We agreed it would be great if there were a brand where you could find every kind of total look, and then the magic happened and we decided to create a brand focused on suits.
S: We each have a fairly traditional academic background, but not at all in fashion. Mathilde had some connection because her father worked in the textile sector. My parents are both dentists, so I was not meant to end up in fashion! But Mathilde and I were on the same wavelength about the idea and the desire to do something creative
Salut Beauté has been successful in combining a garment's primary purpose – getting dressed – with something cutting edge and modern and with strong storytelling and a social engagement. Not many brands manage to do that today. What's your secret?
We thought that mid-range ready-to-wear lacked avant-garde, creative ideas for updating the ultra-classic pantsuit. We wanted to do something offbeat, and we wanted to tell a story and not just sell clothing. When you get dressed, you send a message; your clothing really communicates something about who you are. We wanted to express those ideas with strong pieces that got noticed, while still being fun and creative and without taking ourselves too seriously.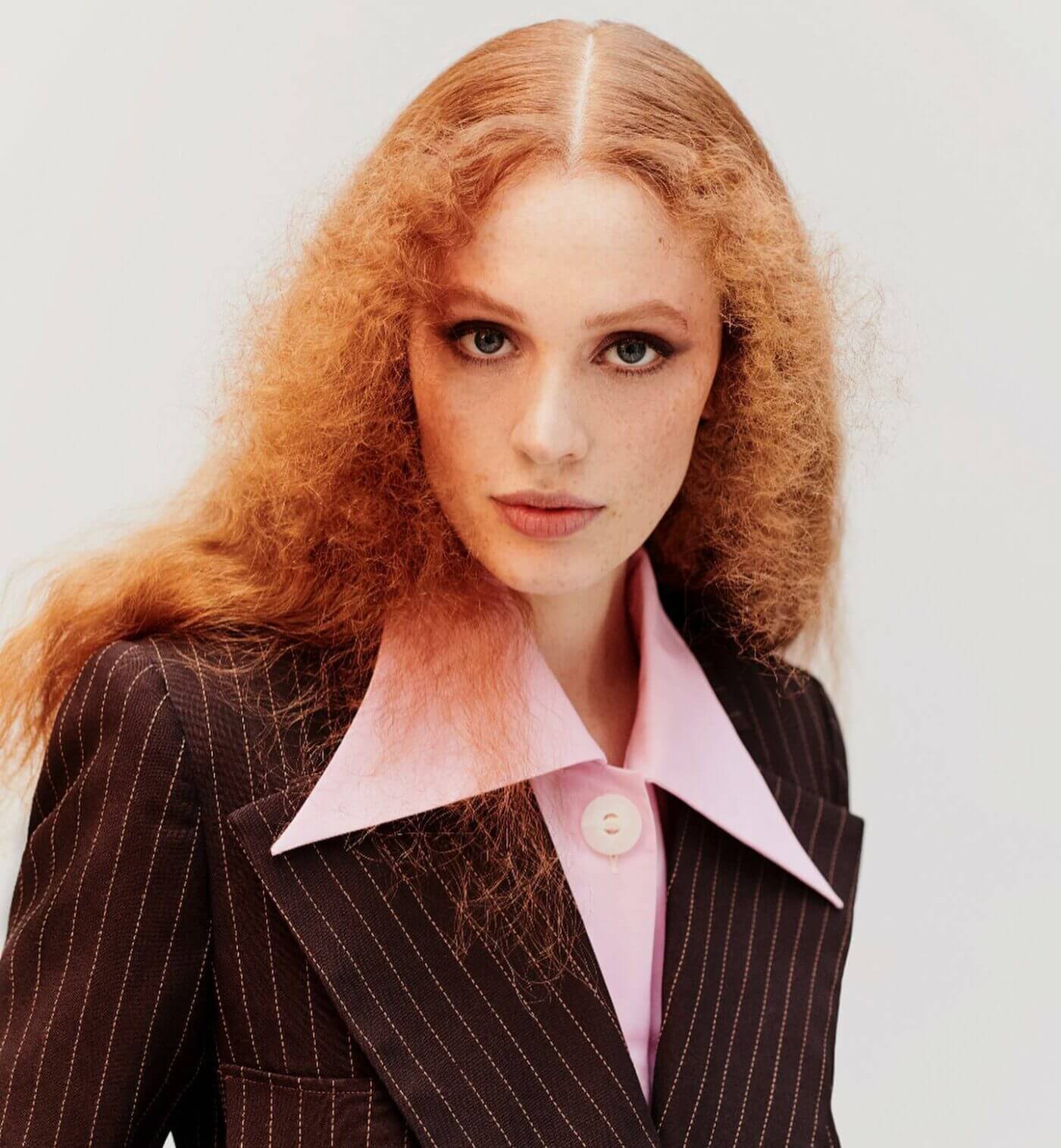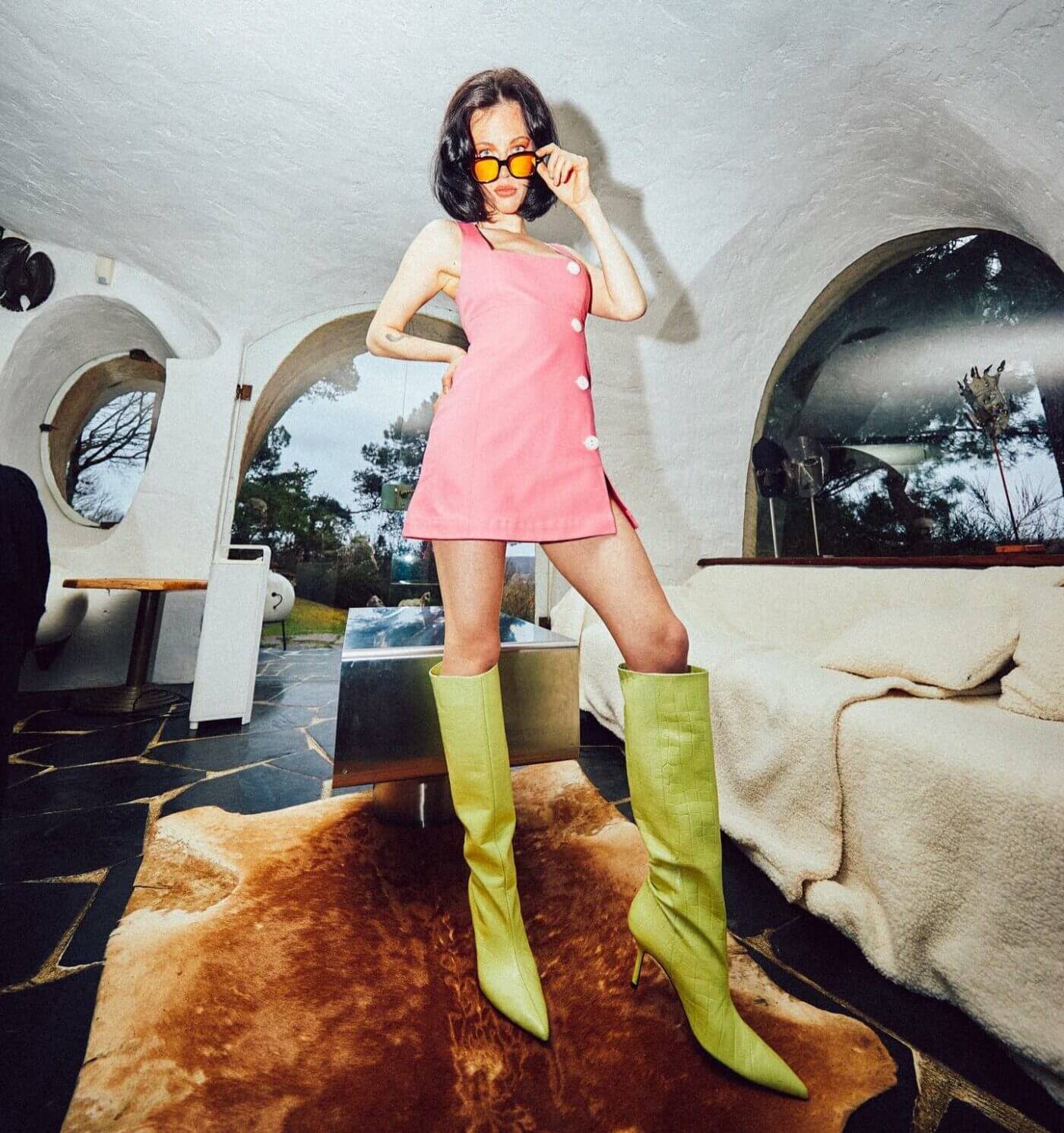 What were your priorities when you started out on the adventure?
In the beginning, they were all mixed up! We mostly knew about marketing, so we had a lot of fun working on the brand. Since the product wasn't our strong suit, we suffered more in that area. From the beginning we wanted to be credible and stand out from the homemade brands launched on Instagram. We wanted to inspire people's imaginations but still be completely transparent. It was important to us to pay attention to our photo shoots and use real models, and we had a budget for that. We started with five suits, meaning 10 references, and invested 50% of our resources in images and 50% in production. Today, with more perspective and experience, we would prioritize differently.
What values do you want to transmit through Salut Beauté?
We want to reeducate consumers about how clothing is designed and manufactured. Contrary to what fast fashion would have us believe, it's not enough to put a piece of fabric in a machine and have it magically come out as a finished garment. The reality is that it takes time and there are an enormous number of manual steps that can't be shortened. There are people behind clothes. We want to shine the light on all the wonderful skills involved in manufacturing and on the expertise that doesn't get enough respect. For us it was an obvious choice to film the different processes and share the videos on Instagram.
Today almost 100% of our sales are pre-orders, and customers wait between two and three months to get their suits, but that's part of the game. Clothing should be appreciated and it's important to have to wait a little. We also try to educate people about what a product costs: the sale price lets the brand function under good conditions and present quality products without what is called "fat profit margins."
You've also launched the Au Pire podcast. Will you pitch it to us?
Salut Beauté is a brand that really wants to talk, and we have a lot to say. The podcast format is a way for us to speak out and promote the values that we, as young women born in the 90s, believe in. The goal of Au Pire is to lessen the fear of new projects, the fear of failure. We want to show that with work, occasional luck, motivation and perseverance, really wonderful things can be created. We want to share our own experience to help women conquer the world! We want to help them find their true selves, be confident and throw off society's rules.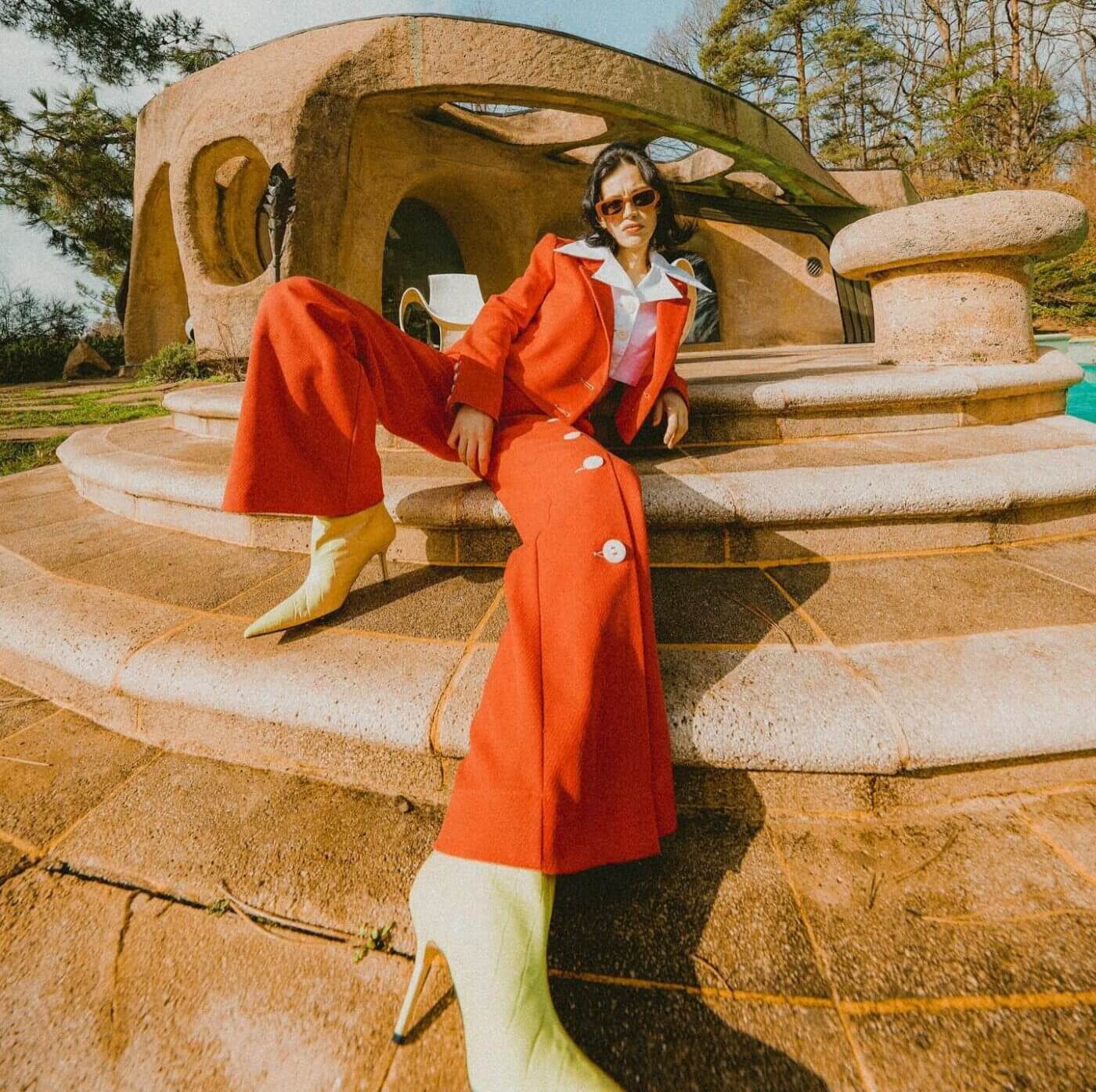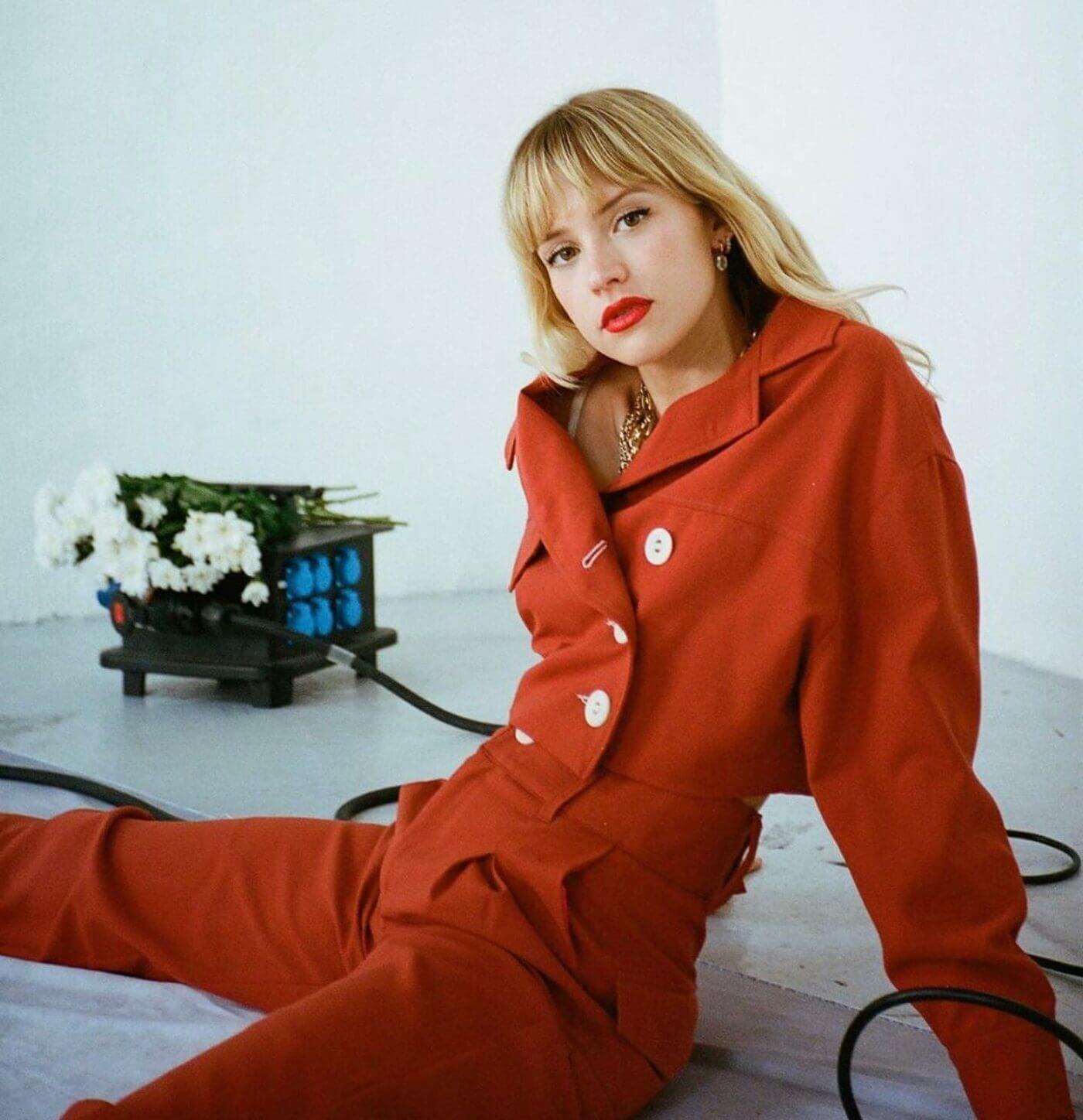 What about your distribution channel? Most of your brand's sales happen online, why did you make that choice?
That's how we started, and we want to stick with that model. For one thing, it puts us in direct contact with the consumer. As we said, we sell at the right price which influences our margins, so it's not possible to split 50/50 with a retailer. Once or twice a year we offer discounts to manage stock levels. That involves pieces from photo shoots that have already been worn or prototypes – this makes sense to us. We also have racks at Galeries Lafayette and La Samaritaine as well as items on Printemps.com. That doesn't make us any money, but it gives us some visibility. Our business model prevents us from increasing points of sale.
Right now we're fundraising, and we're realizing that it's not easy. When you're a young brand and you say you want your business to earn money and that you're ambitious, it's not appreciated. We get the feeling it's not accepted by other players in the sector. And yet, it seems evident that you can't manage a brand without having a business approach. Design is 10% hands-on work, and the rest is pure management skills.
What was your first sign of success, your first moment of pride about the brand?
It's a real ego trip, but it was the moment the first star – it was Angèle – wore our clothes. It was very strange to see someone famous wear clothes we had designed. It was extremely flattering and helped further our reputation and build the brand image. But you have to put things into perspective: that's not what pays the bills.

Will you share some parting words?
Take responsibility for your ambitions!