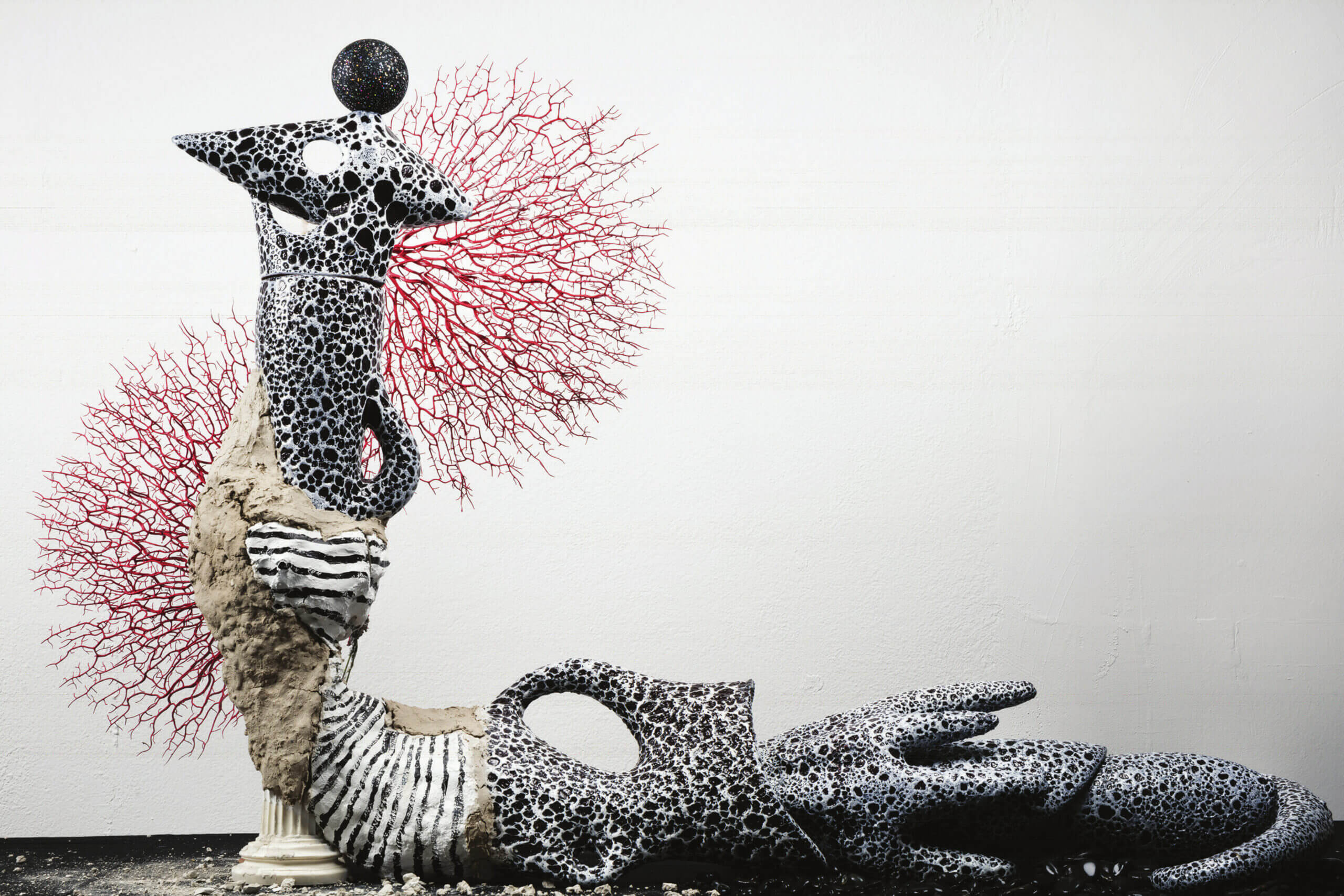 An Interview with Stéphane Margolis, a mixed media artist inspired by surrealism
Interviews
Stéphane Margolis, a mixed media artist whose work is inspired by surrealism, worked with the NellyRodi teams on the Fall-Winter 23/24 Color Intelligence Trendbook. In the following interview he introduces himself and looks back on his artistic journey.
1) Tell us about yourself!
I'm a self-taught artist, I'm naturally curious and I'm interested in different artistic mediums. I especially enjoy all kinds of music, and I've worked as a DJ in bars, open air music festivals and doing warm ups for concerts. Those schedules allow more freedom!
I also worked as a music supervisor for over 10 years, including for fashion shows for names like Jil Sanders and See by Chloé and even for Vogue Fashion's Night Out.
When I was 20 years old, I decided to move to Chicago, the mythical home of house and techno music. When my visa expired, I finally had to come back to Europe, so I went to London, which seemed like a good alternative.
Later on, Barcelona tempted me. I needed sunshine and the city seemed ideal, but I was never able to find my place. The city that was so full of energy turned into a village during winter, and people spoke to me in Catalan! So in the early 2000s, I ended up choosing Paris.
In addition to these experiences of living abroad, I've also traveled a lot in India, and the country has had an enormous influence on my art, which I've been creating since 2012. The Mexican culture also impacts my work.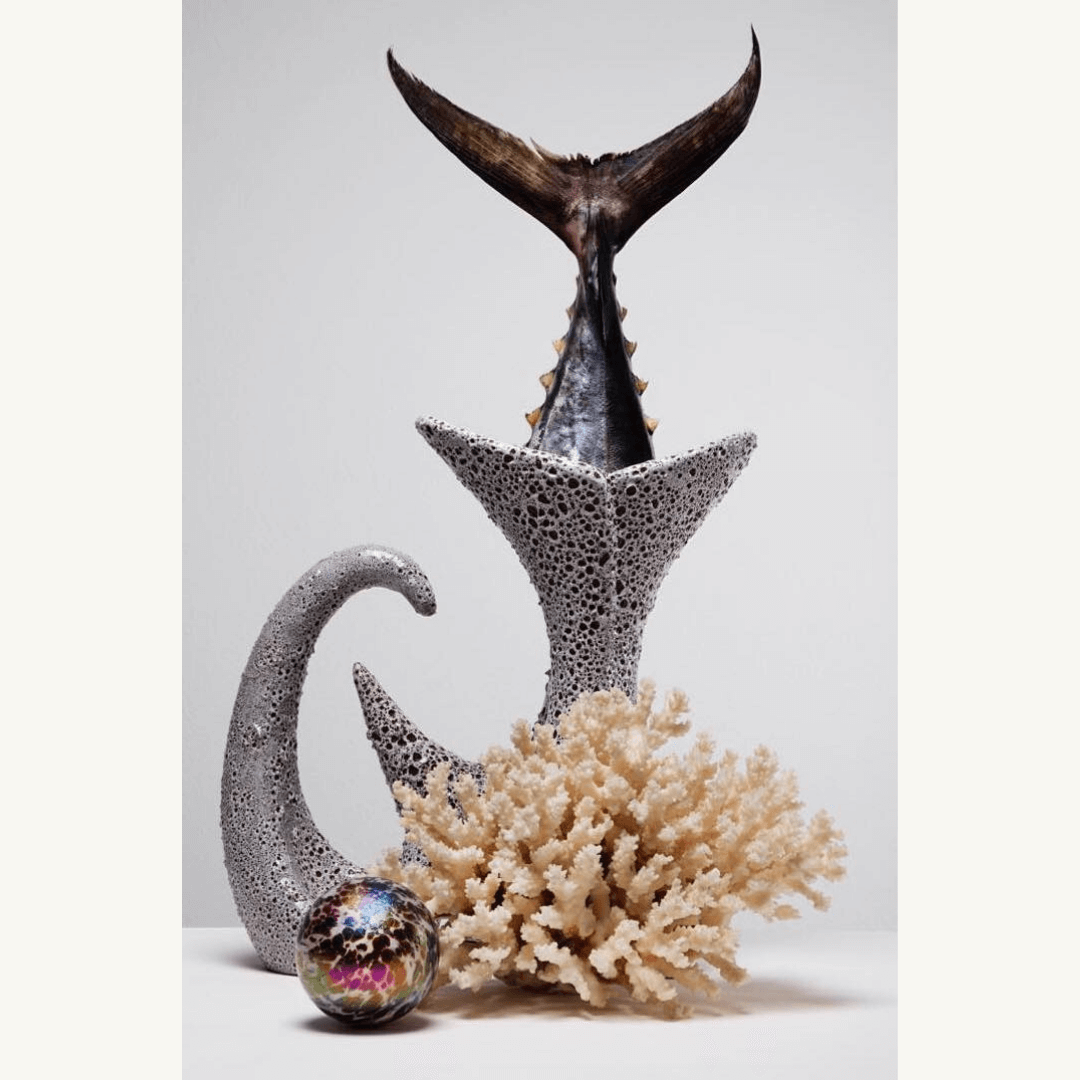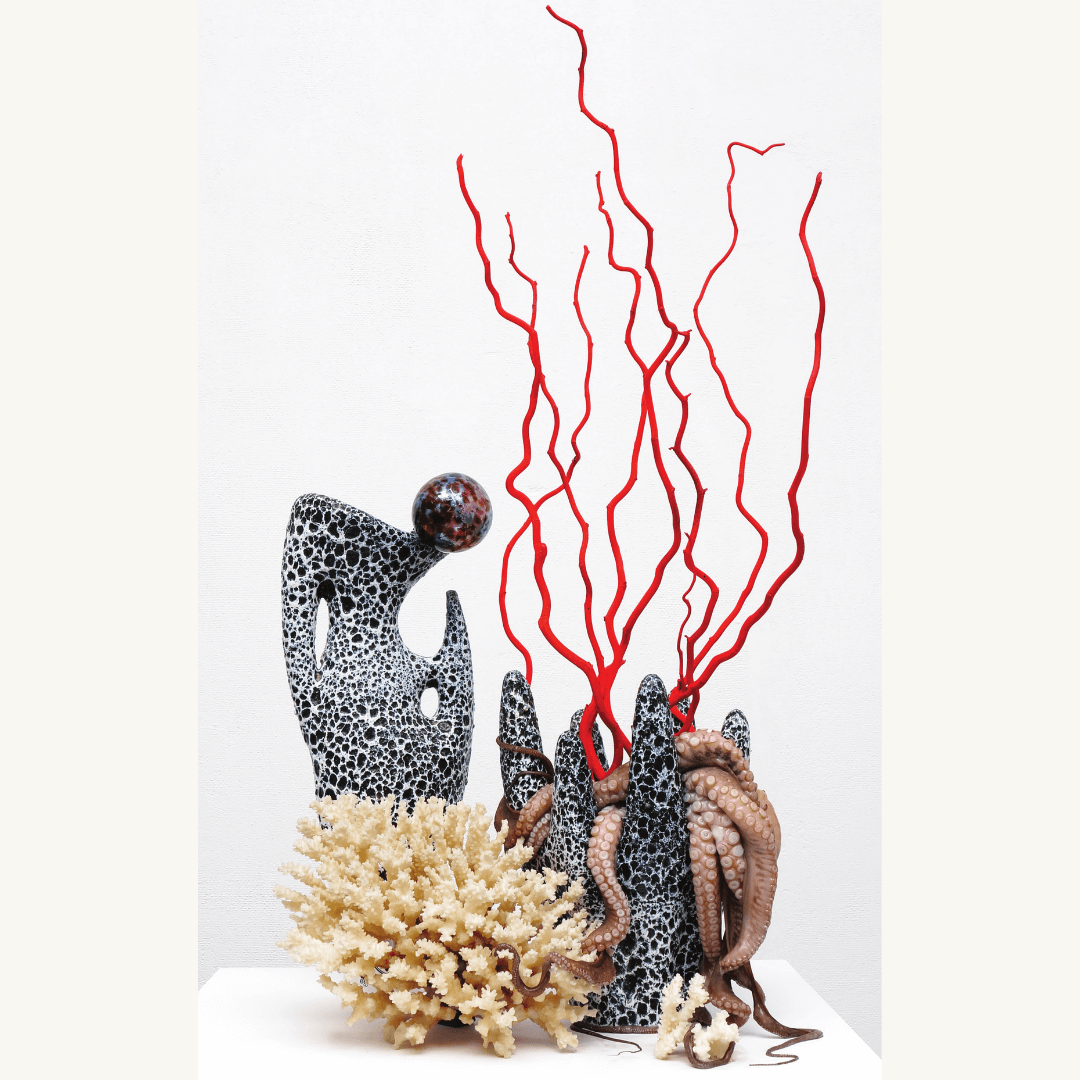 2) Could you tell us about your background?
Around 15 years ago I studied Ikebana, the Japanese art of flower arranging. After a long period of being completely submerged in music, I needed to reconnect somehow with the plant world. Hyères, where I was born, was one of the first French cities to acclimate exotic plants such as palm trees, agaves, and cacti; these very dramatic looking plants really inspired me. And Ikebana taught me the basics of harmonious arrangements and especially the poetry of transience.
I've also recently held workshops in fine arts schools on the upcycling theme and how to create volumes from existing objects.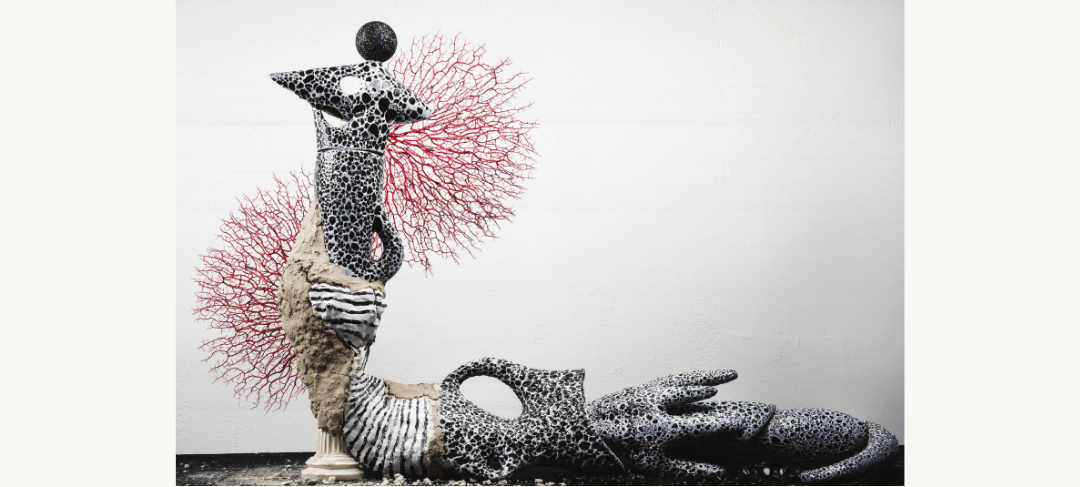 3) What characterizes your creativity?
A very intuitive process! Coming across an object, a piece of ceramics or a plant gives me a starting point for my compositions.
For a long time I collected records to tell a story in my mixes. Now I collect old ceramics or odd, intriguing objects to tell other kinds of stories. It's like the cadavre exquis game [Ed: exquisite corpse, a surrealist collaborative drawing approach].
I regularly visit food markets and second hand stores, because materials are very important, whether they're ceramics, wood, stone, metal … Objects that are unique attract me, sometimes I use them quickly, but usually I hold onto them for several years before I figure out how to use them. Each one of my assemblages requires a lot of patience. I try out a multitude of combinations before finding the right one.
I collect 1950s and '60s Modernist ceramics. Their zoomorphic forms are often difficult to use in compositions, but they radiate a lot of power when they're used as a group.
I also like the magical quality of impermanence and creating assemblages that only last for the time it takes to photograph them. I often paint a section of a plant to create a connection between the plant and the ceramics piece. I sometimes even use makeup instead of spray paint to achieve a powdery effect or lipstick for a coarser look. I especially like organic materials for their texture and temporary aspect.
Concerning my collaboration with NellyRodi, Cécile Rosenstrauch (NellyRodi Global Creative Director) discovered my totems last summer. My work was part of the Azur Collective show at the 13Desserts Gallery during the Toulon and Hyères Design Parades. After looking at my work on my website and Instagram account, she chose certain images. One thing led to another, and they're now in the FW 23/24 Color Intelligence Trendbook!
Purchase our FW 23/24 Color Intelligence Trendbook!