The Metaverse, a new space for expression
Interviews
Vincent Grégoire, Director of Consumer Trends and Insights for NellyRodi, analyzes how consumers behave when faced with the Metaverse. He also explains the esthetic changes that are part of this phase.
What motivates people to go to the Metaverse? 
There are several factors!
The pandemic we're living through has come with a need for outlets and distraction, a need to play … and the Metaverse has a liberating element. We want to go there to be amused and to escape this anxiety-filled world.
The Metaverse is also synonymous with being cool and with modernity, and it's slightly strange and mysterious. We sense that a revolution is starting and that we need to be part of this new era at the beginning so we don't feel left behind. Web 3 is a leap into the unknown.
For some people, the Metaverse is a new space for expression and creativity. It's very democratic, there aren't really any laws and there's freedom … everything is possible, anything can be done! It opens into new worlds, to marvelous worlds and worlds waiting to be built.
Other people go because they believe it's synonymous with ecology. They want to consume fewer material goods and more immaterial goods. Still others go to speculate, seeing the Metaverse as a way to become rich and famous.
But in the beginning, the Metaverse was the product of gaming communities and championed by digital natives, the Pixel Generation, who grew up with disruptive technology. There's Generation Y but also and especially Generation Z. And in the future it will mostly be Generation Alpha, who have always been submerged in artificial intelligence.
There are already some very connected countries: the United States is already well ahead of us, as is Sweden, but mostly Korea, whose government has invested heavily in fiber optics. Still, we're not very far behind, and many French businesses are now developing really big projects!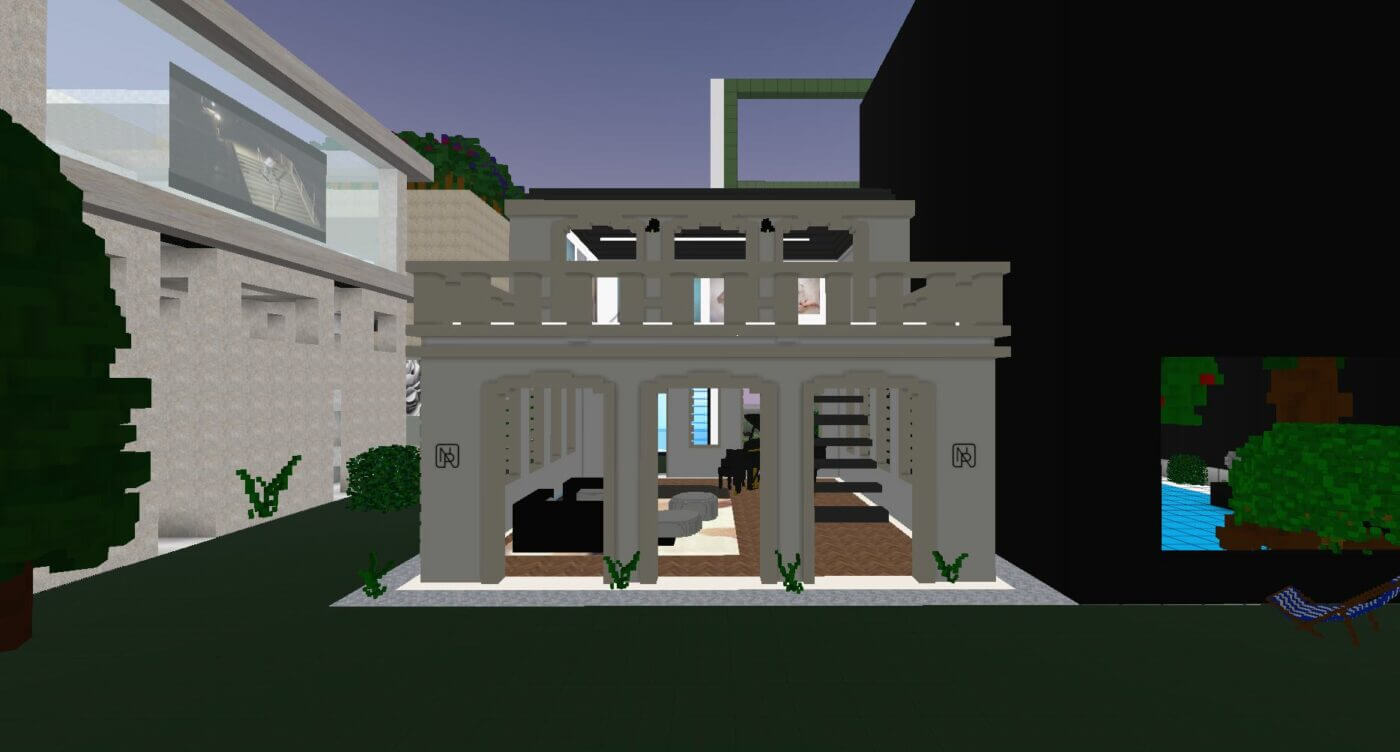 Are new esthetics and visual representations being developed in the Metaverse?
Of course! The Metaverse is a mix of gaming, cartoons and science fiction. The esthetic can sometimes be slightly naive and even childish, reminding us of cartoons, comic books and the first video games, like from Minecraft. It's hybrid, so everything is (almost) possible! There are still some technological limits, but this is just the beginning of a new era for graphics.
The new esthetics being developed are mostly created by the Pixel Generation, who grew up looking at images on backlit screens. It's very hypnotic, addictive, futuristic and hedonistic.
How can the NellyRodi Agency help brands in their transition to the Metaverse?
NellyRodi has been interested in this topic for several years! We had already covered the Metaverse in our 2022 Lifestyle trendbook published 18 months ago, and we continued reporting on it in the 2023 Lifestyle trendbook and our 2023 Spring/Summer Color Intelligence trendbook. We knew it was important to surround ourselves with the top experts and the best specialists to understand this complex subject and be able to assist brands in defining their Metaverse strategy. Brands need to decide: what their project is, what's their goal, who's their target and what experience they'll give their clients.
But before they take on such a project, it's important to understand what's possible in the Metaverse, how it works and why it might be interesting to have a presence there. That's why we created "The Future of the Metaverse" study, which gives detailed information explaining what the stakes and prospects are for brands.
The Metaverse is not just a question of generations. It's also a hub of very interesting challenges to recreate ties between the generations and to bring magic back to business, retail and creativity!
These new immersive worlds are now interacting with social media and the physical retail world. A new dimension is opening up to business stakeholders, one where they can invent new experiences to strengthen their connections to some of their customers. Right now it's enough to take a small step, experiment and explore to understand to what extent these universes can be attractive and how many opportunities for expression exist!
NellyRodi is now in the Metaverse! Visit the virtual agency in Cryptovoxels!
Buy our The Future of Metaverse!  study and our (Re)Think Commerce – 2021 study.